'Rocketman'—A Movie Review
'Rocketman' is a biographical musical based on the talented and troubled life of Elton John.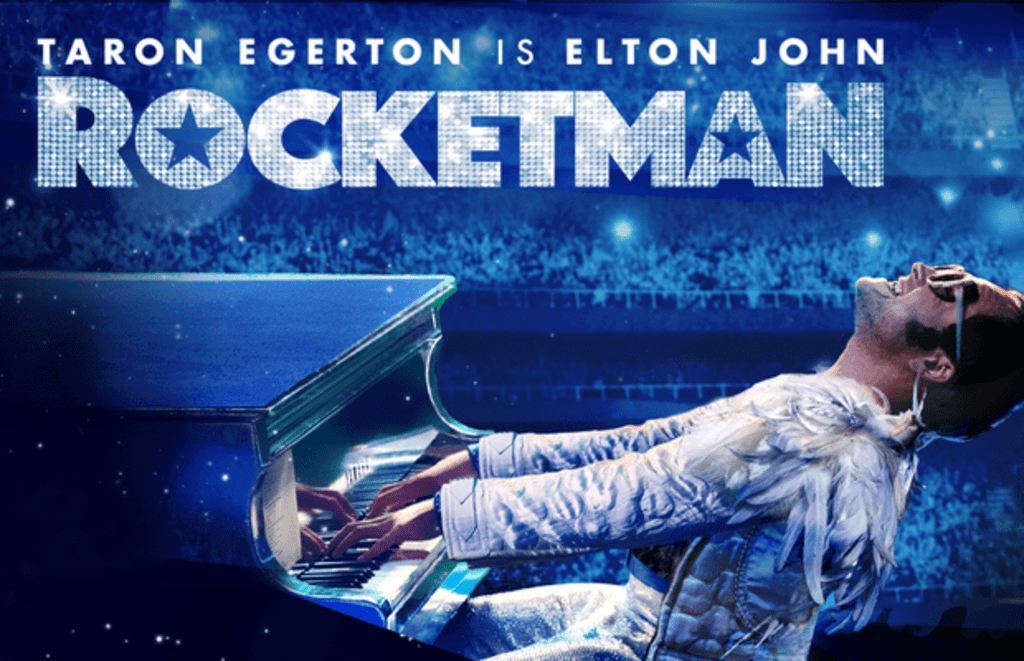 Let's get ready for that Elton John concert! I'm sure we'll be elevated off our feet.
Rocketman is a biographical musical based on the talented and troubled life of Elton John, directed by Dexter Fletcher. While the singer was cherished onstage, his life behind the scenes was anything but. Struggling with drugs, alcohol, sexuality, and his own identity, Elton John faces the battle of a lifetime.
I never knew much about Elton John until watching this movie. I knew that he helped write songs for the original Disney version of The Lion King, and his most famous songs such as "Still Standing," and his tribute to Princess Diane. Rocketman is a powerful film that inspires those struggling to keep moving forward, and to forgive your demons.
Taron Egerton does an outstanding job as Elton John! He performs his own singing. Egerton sells his performance with his flamboyant attitude and emotion so heart-wrenchingly good. He acts out pain and bitter agony so well.
Prior to making the film, Egerton had a meeting with the real Elton John. While Elton advised Egerton to play himself, he also gave Egerton the freedom to make his own version. That says a lot. In the end, Egerton is fantastic, and deserves applause for a job well done.
The film is very well-acted. Jamie Bell (Bernie) sells his beautiful friendship with Elton. And, Richard Maddon's performance as the manipulative John Reid will make you swoon and resent him at the same time. Many talented actors bring their outstanding talent to the screen, whether they had a small part or not.
In one of my most favorite performances, Bryce Dallas Howard plays Sheila, the cold, harsh-tongued mother of Elton John. Although Howard does a splendid job, I felt that she was a little too young for the part. Filmmakers should have had her age with the progression of time. Aside from that, this is one of my favorite roles Howard has been in. She has come a long way in her performance on the camera.
I was blown away by Matthew Illesley's and Kit Connor's performances as the young Elton John. They both have terrific voices and piano playing skills. Illesley was adorable wearing a tuxedo! I know that Rocketman will open the door to these young actors for more roles, and hopefully, more musicals, to come.
I did not expect Rocketman to be a full-on musical. The film creatively incorporated the transitions between scenes and song numbers in enriching and colorful cinematography. The musical numbers were very well-choreographed, to the point where I wanted to dance along. I especially enjoyed the title song number, "Rocket Man," a creative song number in midst of a very serious scene.
The pacing of the film is great. The message is very powerful. As Elton John is recuperating in a group therapy session, he is reliving his life as he strips from the personality that was forced on him. Never be afraid to ask for help. Don't run away from your problems—and forgive. That is a very impactful message. The story was very meaningful, and had the right emotion to make you tear up.
Rocketman is a very entertaining film that will have you dancing in your seat, while filling your eyes with tears at the same time. It made me understand the life of Elton John even more. His songs are amazing. While the life he led was not perfect, Elton John is still standing, moving forward, enjoying every day of his life.
Fight for your passion. Follow your own path, and make decisions that are the best for your sake. I recommend Rocketman. I'm sure you'll find yourself singing and dancing along with all the songs. It's a beautiful movie that you don't want to miss.