Revisiting Jay-Z's '4:44': Family Matters
Here's the fifth part of my miniseries "Revisiting Jay-Z's '4:44.'" So sit, enjoy the binge reading.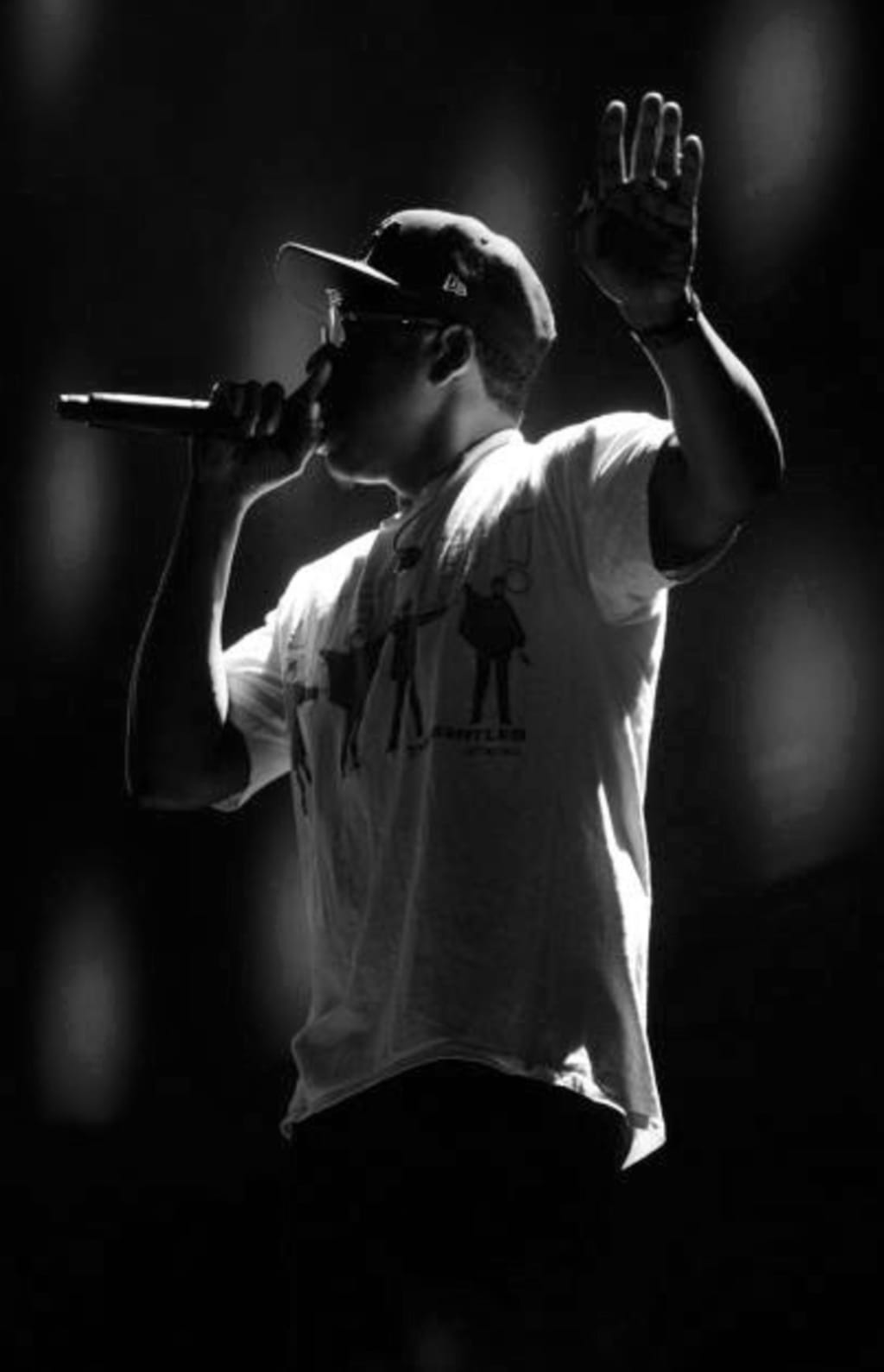 Getty Images | Kevin Mazur
In classic Shawn Carter fashion, it has been almost four months since the release of his thirteenth studio album, 4:44, and we're still talking about it.
It's best to do what you truly believe in and have 100 percent pure intentions and then the universe figure it out. At the end of the day when people look back at everything i've done, it's gunna speak for itself. There's no need for me to be upset about it or try to fight it. Or even speak about it. - pt 1
4:44 is filled with such dense subject matter and gems-galore, that I've made this a binge worthy miniseries. It's getting personal now. In this fifth installment, I'll be diving into the intense visual for "Adnis," and using the Rap Radar interview for support. I'll also be looking into other tracks on the album where family is discussed. Click here to check out the rest of the series.
This is the visual that started all of the hype. Released on Father's Day in the lead-up to 4:44, this is what had rumors of a movie or visual album rumbling. The song itself was released after the album, as part of a trio bonus tracks exclusively on TIDAL.
Uh, letter to my dad that I never wroteSpeeches I prepared that I never spokeWords on a paper that I never readProses never penned, they stayed in my head
"Adnis" is an open letter to Shawn's late father, Adnis Jr. Reeves. Growing up thinking his father just left him and his family behind to later find out founding out the truth didn't ease the pain. Eventually they did come face to face, and Shawn did get an apology from Adnis but he had much more to say to him. This open letter represents all those who grew up without a parent for whatever reason. This open letter is what they always wanted to say, what they imagined they would say if they ever had the chance. It may not be the same words, but the sentiment resonates.
Starring Mahershala Ali and Danny Glover, Shawn offers up a dark visual to illustrate an estranged father and son relationship. I thought of Glover's role in this visual. In accordance with Shawn's life, we would have to assume Glover is just the spirit of Ali's father. Watching Ali as he goes on with life. Glover could also be the absent father who stays in the background just enough to watch from afar but not approach his son, which also resonates with Shawn.
Deceased or absent father, Ali goes on with life. He continues to his normal thing, but when the thoughts of his absent father come across his mind, the pain and guilt wears on his face. The thoughts of his father and everything he wish he could've said but never got the chance to, it stops him in his tracks. Shawn's lyrics are Ali's thoughts, as his face reveals regret for never talking to his father.
All of 4:44 visuals are powerful in their own right, but damn, "Adnis" does something to me.
"Push through the pain so we can see new life." — "Smile"
In "Smile" he describes that no matter the ups and downs, the "winners and losers," just "Smile" and push through it. He's had his tribulations but survived. Jay has continued to just be better as the years go by. He mastered his aesthetics and now is a billionaire… literally. All he had to do was just keep on pushing through and keep his head up. But there is a much more important message and purpose of the song. Here is a song that didn't receive a visual, and it almost never existed.
"It was a beautiful story. I looked up to her, my mom is so fucking dope. … We had a beautiful conversation and it led to me making that song. And I didn't have permission to write the song. When she first heard the song, she was like 'absolutely not.' This is so important. There's so many people in the world that are hiding things like this and this will help them. That's how we spoke about the song. I'm just happy the person she has become. Just life your life, be who you are. It's one of my proudest songs, I love that song." - pt 2
"Smile" is the public coming out of his mother, Gloria Carter. Jay describes how she acted for the majority of her life, hiding the fact that she was gay. In doing so, she "self-medicated," because it hurt her so much to hide her true self. The track closes out with a beautiful message from her.
"Living in the shadowCan you imagine what kind of life it is to live?In the shadows people see you as happy and freeBecause that's what you want them to seeLiving two lives, happy, but not freeYou live in the shadows for fear of someone hurting your family or the person you loveThe world is changing and they say it's time to be freeBut you live with the fear of just being meLiving in the shadow feels like the safe place to beNo harm for them, no harm for meBut life is short, and it's time to be freeLove who you love, because life isn't guaranteedSmile" - Gloria Carter
"Generational wealth, that's the key."
A perfect ending to a beautifully constructed album, Jay ends us with "Legacy." The track opens with Blue Ivy asking Jay "What's a will?" Hov then explains to her how the legacy of the Carters will live on after him with his legacies passing onto his family and to her and her twin siblings. But what is a future without a past?
"See how the universe works?It takes my hurt and help me find more of myselfIt's a gift and a curse"
In the second verse, he goes back and speaks about a painful memory from his childhood. Jay's grandfather was a preacher who molested his own daughter, Jay's aunt. Something so heinous can have an affect on a child, on the family as a whole: "That charge of energy set all the Caters back." That event affected Jay in his upbringing. He couldn't accept the religion that was pushed onto him while his grandfather could preach on Sunday and well "versus how he was livin' Monday." While a dark topic, it forced him to look elsewhere into other religions.
This is called a transgenerational trauma. It informs who I am today. Something about him wasn't right, so I was like 'man, people in religion are hypocrites.' So I sought out religion... And then realized I'm just a spiritual person because when you walk into any of these places there's an Altar. That's constant — there's God, there's an altar. That's the line for me, in my spirit and my soul I'm a spiritual person. - pt 1
It opened his eyes to other worlds. This trauma led him to soul search, and question religion and life in its entirety. He needed forgive his grandfather in order move forward and find himself.
That's what I know to be true… these dark things in my life that happen have a way of turning into something positive. Turn into me being a well rounded being because of what happened with my grandfather. - pt 2
To bring it back full circle, Jay then teaches his daughter that she's going to have to keep running the Red Queen's Race to keep up the pace with the rest of the world. This album is his "Legacy." As he teaches the world, the whole album is also to teach Blue his mistakes. It's to teach her Black Excellence, to be proud and support her community. It's to teach her, also the twins later in life, about his own family before them and how it affected his life. To teach them that yes he made mistakes with their mother, but he fought for her. He fought for them — "That's major."
Go ahead, check out the next visual offering from Jay-Z.
About the Creator
I'm a 20-something year old who's obsessed with music, and sometimes I write about it. I hope you enjoy my ramblings.
IG: @writtenbysade
@thelyricalfixpod
@checkit.openmic
Reader insights
Be the first to share your insights about this piece.
Add your insights