Review of 'Linda Ronstadt: The Sound of My Voice'
Perfection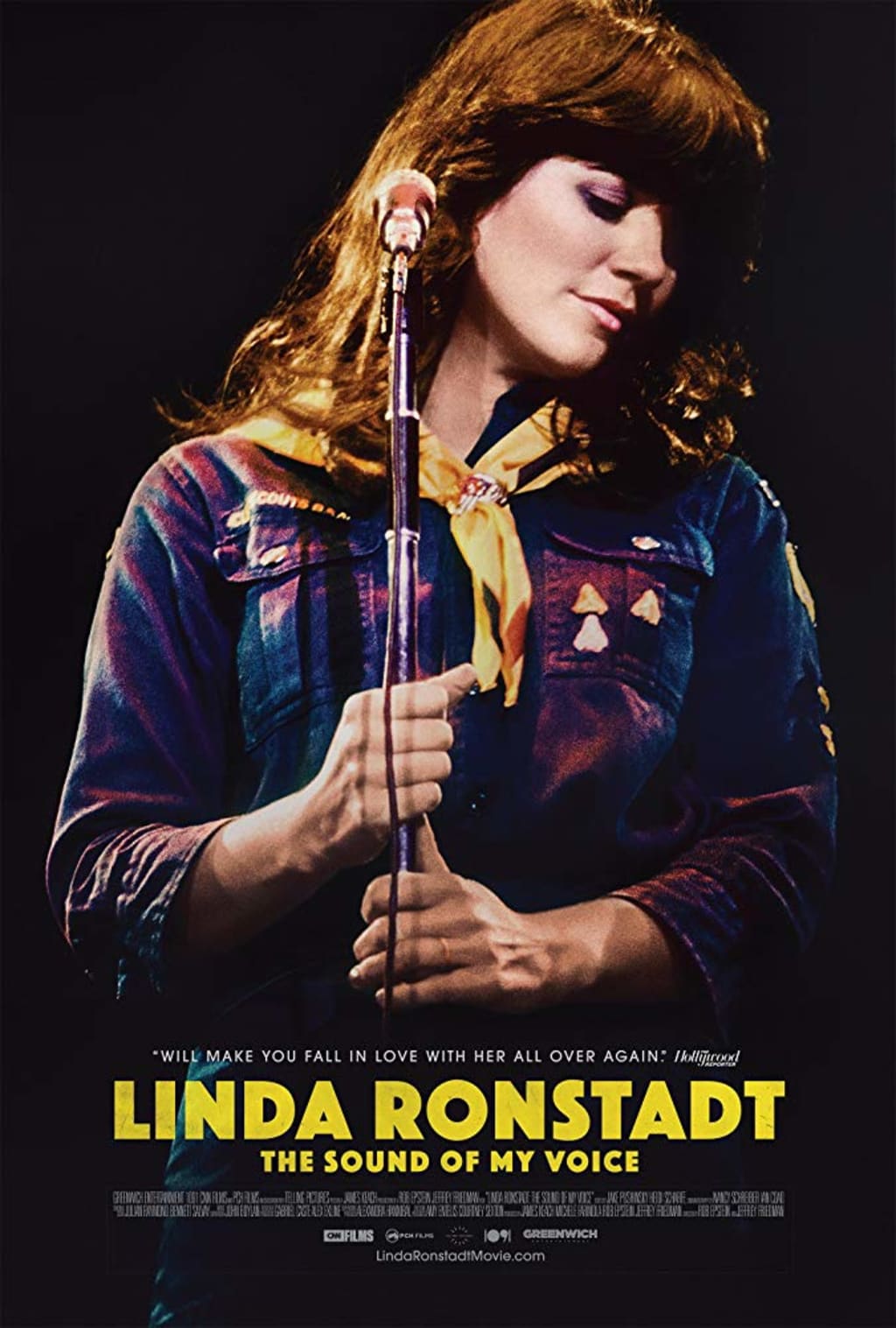 My wife and I finally had a chance to see the CNN documentary Linda Ronstadt: The Sound of My Voice last night. It was just perfect -- in terms of the time it devoted to Ronstadt's many performances, the sheer range and power of them all, and the many people, after all these years almost as famous as she, with whom she interacted and changed their lives.
I think my favorite part was at the very end, when Ronstadt, unable to perform since 2009 when Parkinson's caught up with her, sings harmony in 2019 with her cousin and nephew. She insists she isn't really singing, just piecing notes into the harmony, but the beauty of her voice comes through nonetheless.
That ending segment shows that not only she, but her capacity to bring the world pleasure through the sound of her voice, is still very much alive. All of us, famous and anonymous, sooner or later suffer the ravages of old age. The only way they can be avoided is via A. E. Housman's "Athlete Dying Young" or the tragic death of Kobe Bryant yesterday.
It was great see Emmylou Harris, J. D. Souther, Jackson Browne, Don Henley, and so many others on the screen, now, and through the decades in which they had such mutually beneficial relationships with Linda Ronstadt. I was especially pleased to see Peter Asher, long Ronstadt's producer, who now hosts one of my favorite shows on Sirius XM's Beatles Channel, From Me To You.
The good thing about great musical performance, ever since Edison invented the phonograph in 1876, is that we can have them to hear forever. Add to that the invention of YouTube in 2005, and we now have the visual performances, too. I know that I and millions of others will continue to enjoy them.