Returning to Manchester Arena
Going Back After the Bomb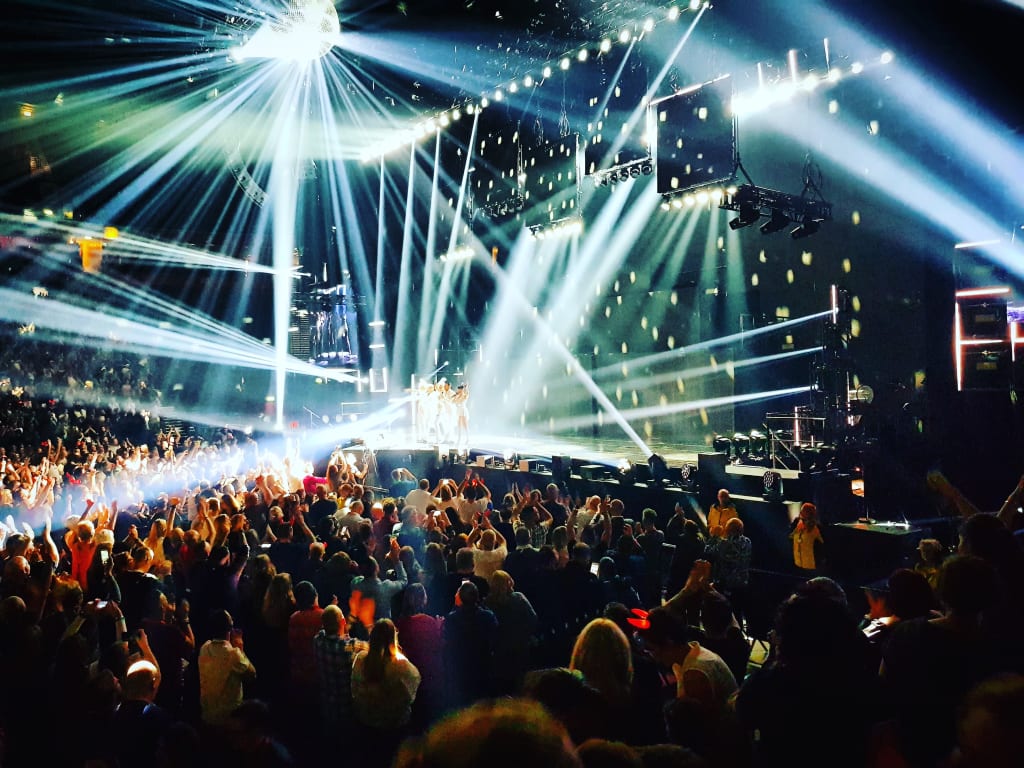 Steps at Manchester Arena - 3rd December 2017 
Manchester Arena opened its doors in 1995. It's been through a number of incarnations and to my knowledge had four different names as sponsors have come and gone. In the twenty plus years since its launch, the arena has been host to thousands of the superstar names in the entertainment industry.
As the UK's biggest arena and the second biggest in Europe it's a major stop off for world tours, sporting events, comedians and even conferences, and all this has made it one of the busiest arenas in the world.
I remember a time before Manchester Arena was built, when the furthest platforms of Victoria Station were still outdoors, you could see the now long-gone chimney at Boddingtons' Strangeways Brewery, and the go-to venue for the big concerts was G-Mex on the other side of town.
Last night I was trying to remember all the concerts I've been to at the arena. I was surprised that the number was lower than I expected as it feels like such an important part of my social life. That being said, the list included some of the most famous people in the world of music. From Paul McCartney, the Eurythmics and Bette Midler, to Janet Jackson, Whitney Houston and George Michael, the list was a who's who of the biggest artists of a generation.
Last weekend I went back to the arena for the first time since a suicide bomber killed 22 men, women, and children in May 2017.
I can't begin to imagine the horror of what happened that night, the loss of life, the injuries that were sustained by hundreds of people, even the experience of being there that night and what the witnesses saw. That night I was at home in bed watching it unfold, first on social media, then local and ultimately national news. I was safe, and I didn't know anyone caught up in it, but Manchester, my home, changed that night.
Events like this punctuate the history of a city. There will forever be "before the arena attack" and "after the arena attack." People still talk about where they were when the IRA bombed Manchester in the summer of 1996, of the Manchester Blitz where 684 were killed in 1940, and even the Peterloo Massacre of 1819 is commemorated.
They change the way we look at our city and how we go about our daily lives. Armed police on the streets have quickly become the norm, bag searches and metal detectors are just another part of life. I carry around a key card to get into my city centre office at night or the weekend—just in case.
Going back to Manchester Arena was difficult to do. I knew I would go back one day, though I only got the ticket the night before so it wasn't something I had been anticipating, but it still hit me. I contemplated going up the steps on Hunts Bank so as not to have to walk through the place that all those people died just over six months ago, but that was irrational and more than that I felt it would be disrespectful.
I got off the tram at Victoria Station, showed my ticket to the first set of security—a line of people that I don't remember being there before—then climbed the steps towards the box office foyer where the attack took place in May. As I did I had the image that I've seen so many times on the news of those kids screaming and running down those same stairs into the station. I walked across the raised walkway looking down onto the station, and all the time I thought about that man who took the same path with a bomb strapped to his back. A British man who lived a few minutes' walk from where I live. I walked into the foyer and felt a profound sadness for the people who died right there, right where I was walking, earlier this year. Then I noticed the changes.
First and most prominent, the row of security desks with their metal detector arches which I wanted to resent but felt was an appropriate response. Then looking around I saw that the box office windows were covered up, McDonald's wasn't there and all the walls, pillars and the ceiling were covered in temporary materials while they were being renovated. I assumed they had chunks taken out of them from exploding shrapnel.
Security was tight, and rightly so—that can't be allowed to happen again— but the team were good. They were thorough, professional and at the same time welcoming—after all this is a place people come for a good night out. It's that fact that makes it all the more sad, what happened here. I felt for the arena staff as many of them will have been there on that night. This is their workplace, a place they should feel safe, a place they should enjoy being. But they were doing what the rest of the city has done—they were getting on with it.
Gorillaz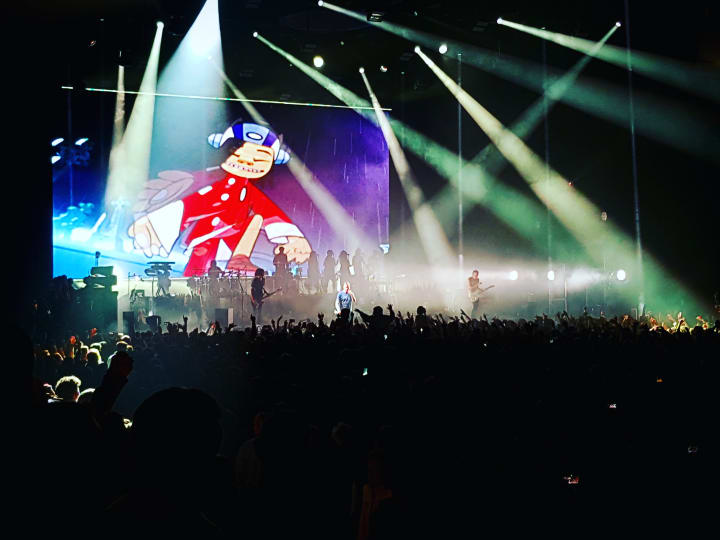 Friday's show was Gorillaz and for me, it was a perfect way to return to Manchester Arena. It was a huge spectacle, full of energy, pacey, exciting and, more importantly, the place was jam-packed. Right to the top and all the way around. It was like another "fuck you" from the city to people who will try to change the way we live.
I was back again on Sunday for Steps—twice in one weekend. I've not done that since Prince and Barry Manilow in 2014. I can't claim to be a fan of Steps, but they put on such a fun, unashamedly pop show, it was impossible to sit down and not get carried away with the fizz of it all.
May's attack was mentioned: "You've had a difficult year," Faye said. "We're proud of you and we're here to celebrate love and music and light."
And what an apt tribute. I say yes, let's continue to celebrate love and music and light in this important place. This place that brings people together and lives long in our memories. Let's not let those lost souls be completely in vain.
Gorillaz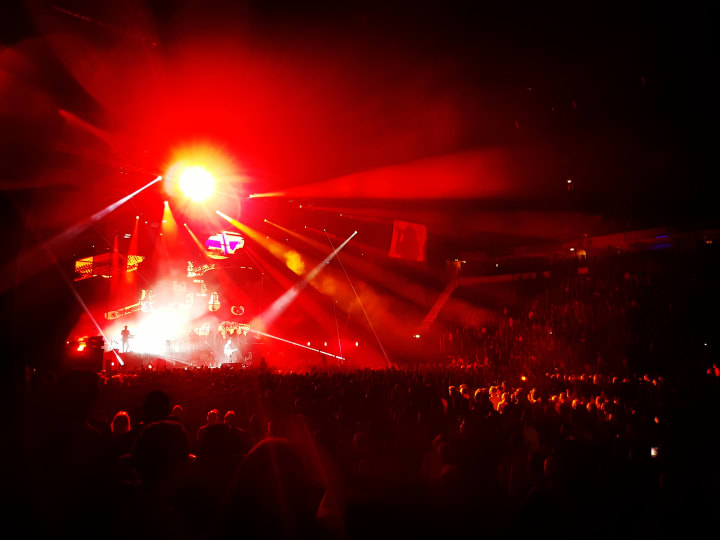 Gorillaz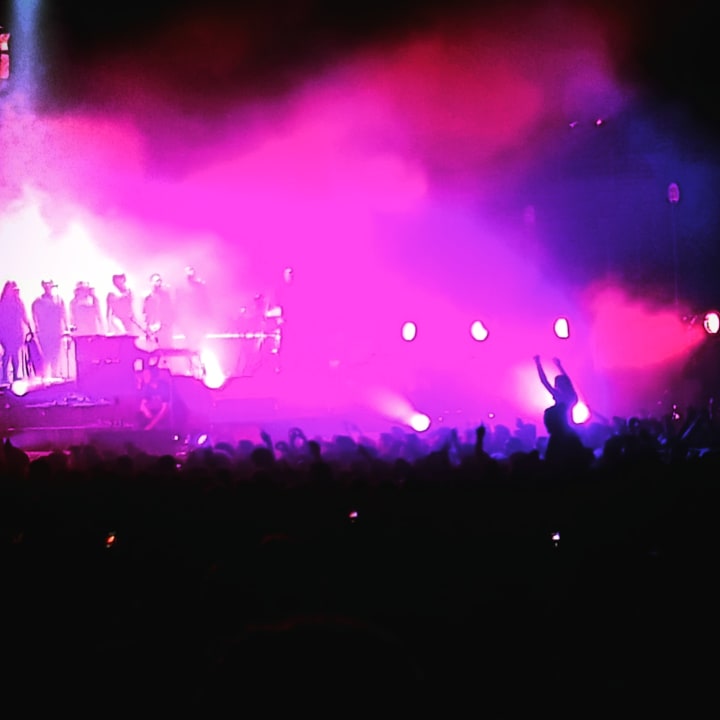 About the Creator
British writer penning articles, blogs, short stories, plays and novels. Well just the one novel right now...
Seeking representation so, if you're an agent, get in touch. If you're not, then I hope you enjoy what I write anyway.
Reader insights
Be the first to share your insights about this piece.
Add your insights