'Respect' Review — A Remarkable Biopic
No spoilers!
Aretha Franklin gets a movie about her life three years after her death in the movie named after her iconic song, Respect, a biographical drama directed by Liesl Tommy in her directorial debut.
The film stars Jennifer Hudson as Franklin, following her life throughout the '50s, '60s, and '70s, exploring her relationships with her father, husband, and others in the heyday of her amazing musical career, as she writes songs and battles her inner demons.
I don't actively listen to Aretha Franklin's songs, but her music has become so iconic and adored by so many that you have to have at least heard of songs like "Respect" or "Natural Woman." This movie is very much a love letter to Franklin and her career.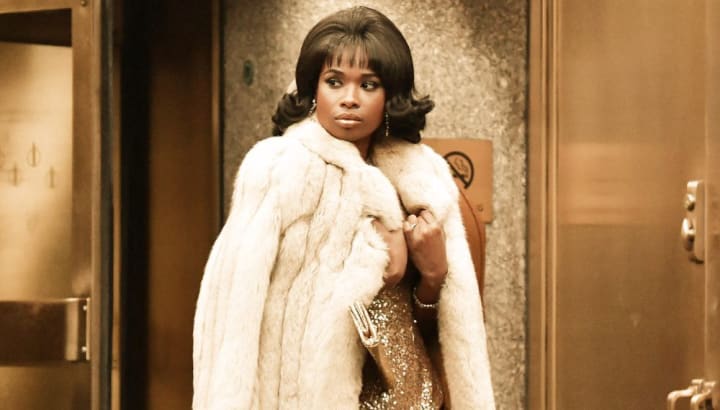 With recent biopics on iconic musicians in films such as Bohemian Rhapsody and Rocketman, a film centered on the Queen of Soul was inevitable. Fortunately, this movie pays respect to Franklin's amazing life and music with the support of its excellent performances.
Jennifer Hudson's first film role since the 2019 cinematic abomination known as Cats is a character she embodies perfectly. In a role that had to have been a dream come true and a daunting task for the American Idol finalist, Hudson does a fantastic job portraying Franklin, commanding the screen with her beautiful vocals and presence.
Everyone is on point in this film. First, we have Forest Whitaker as C.L. Franklin, Aretha's controlling father. Whitaker's prowess is in full force in this film. Then, perhaps the biggest surprise is Marlon Wayans as Ted White, Aretha's abusive husband. Despite Wayans's career of critically panned comedies, he gives his greatest dramatic performance since Requiem for a Dream in this film.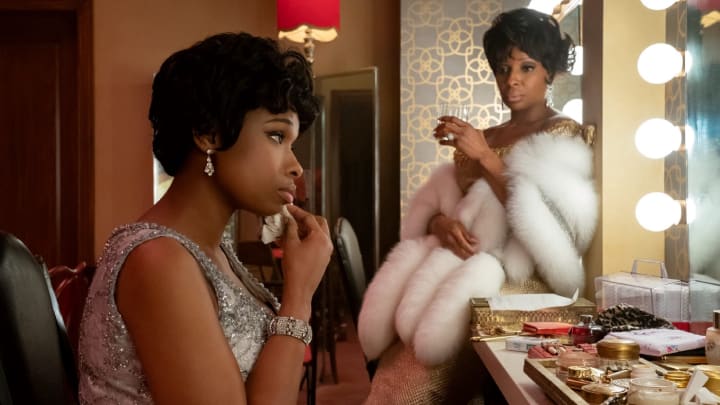 The film opens with Aretha's childhood, establishing her phenomenal singing voice while setting up events in her personal life that immediately lead the audience to sympathize with her. It sets up the rest of the film very well, and Skye Dakota Turner does a wonderful job.
We then follow the beginnings of Franklin's career. The events that happen to her are tragic and written with so much nuance. The direction from Tommy is very assured, as we root for Franklin to succeed and overcome her personal struggles.
Some biographical dramas about music can feel like they drag during the dialogue scenes, making the audience desperately wait for the next song. This film keeps us invested in every minute of its runtime, whether we're hearing Aretha's beautiful music or not.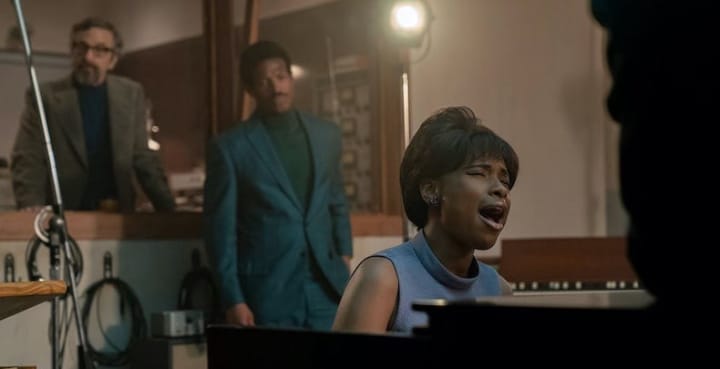 But when we do hear her music, it is a wonder to behold. This is a must-watch for fans of the singer as we see her write and perform her famous songs. Hudson does an astonishing job with her vocals, giving a rendition of "Amazing Grace" that puts nearly every other version to shame.
The film doesn't only go into her career as a singer—we also see Franklin's life as a civil rights activist, with historical events surrounding the black community and how Franklin impacted it. This is a celebration of Franklin's legacy and music, and it is a true accomplishment.
While this may not be the best film surrounding a cultural icon, this is a remarkable biopic anchored by wonderful performances and writing that allows the film to be a love letter to one of the greatest musicians of all time.
Grade: ★★★★☆ [8/10, B+]
Jonathan's Tips: If you're a fan of Aretha Franklin's music, you have to see this film. If you don't know much about her music and would like to know more and watch a good movie, check this one out as well.
Respect is in theaters August 13.
About the Creator
Film critic. Lover of Pixar, Harry Potter, Star Wars, Marvel, DC, Back to the Future, and Lord of the Rings.
For business inquiries: [email protected]
Reader insights
Be the first to share your insights about this piece.
Add your insights