'Rap Pedestal' a Hip Hop Spotify Playlist
Lester Sanchez, CL KID, Melane, Evthegoodfella, Young Swiffa, YG Ivy and plus more talented artist ...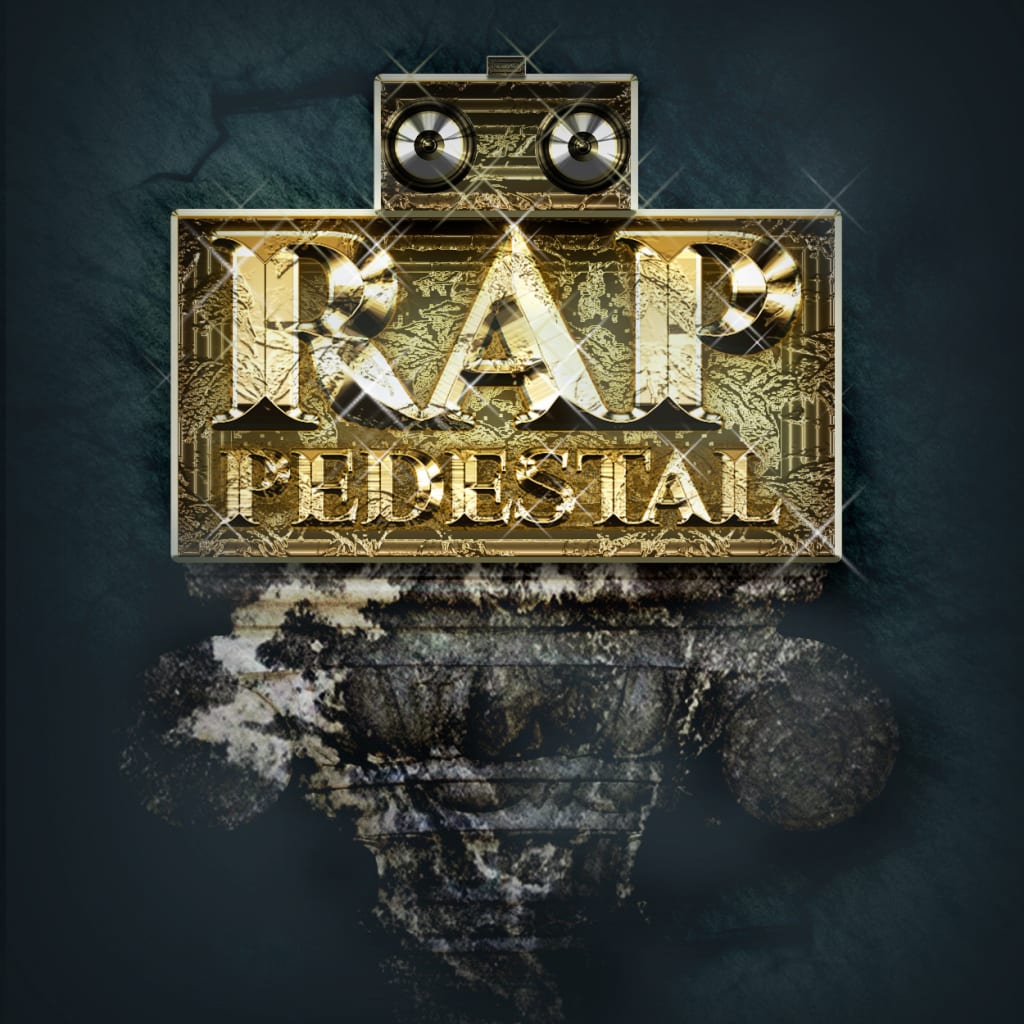 Many times, when the words explicit and unsigned proceed the word music, listeners tend to shy away or pass over those songs.
Today, I'm sharing one particular Spotify playlist that does contain explicit songs from unsigned artist but is worth a listen and a share. Rap Pedestal is a up and coming unsigned artist playlist specifically made to be played for A&Rs, Producers, Writers, Managers, and other artists. It's a network playlist but it is also a playlist that many music fans will surely dig.
This playlist is 3 hours and 13 minutes of a mix of mostly hip hop, r&b, soul, with a little hint of urbano latino, pop and country.
Although many of the artist are not familiar to me, this doesn't mean they are new to the game. By doing a little digging, I was able to find a little background info on some of these talented artist.
Songs may not appear in this specific order once you visit the playlist.
1. Perfect - Lester Sanchez (feat. Tah O & Quincy Jamal)
Hip-Hop/Rap • 2019
Originally from Bayamon, Puerto Rico, Lester Sanchez quickly gravitated to the hip hop sound when he relocated to Texas at a very young age. With early memories of being impacted by people like Mase & Biggie, Lester was consumed by hip hop and has been in love with music ever since. Over the years, Lester has gone through many phases to become a singer who is heavily influenced by Rap & R&B.

After dropping 3 albums/EP's in the late 2010's, Lester re-emerged with "Troubled Heart" and "Wentworth" (a collaborative project with artist Quincy Jamal). Lester finds himself most comfortable in a studio, creating music and improving his craft. Lester's goal has always been, and will continue to be, great music that will get greater. Lester Sanchez is expected to drop a full length, studio produced project in early 2020.
2. Desperado • Ar Restless Desparado
Urbano latino - 2020
AR Restless was born in North Philly but now resides in Orlando , FL.
3. Damaged • Lester Sanchez
R&B/Soul - 2020
4. Seasons - Julian King / Made In China
R&B/Soul • 2019
Julian King is an emerging singer/songwriter, who is breaking into the music industry with the poise and class of a seasoned veteran. An alum of the acclaimed Philadelphia High School for Creative and Performing Arts, King went on to attend the University of the Arts, where he graduated with a degree in Vocal Performance.

A triple threat with virtuoso vocals, attention-grabbing dance moves, as well as skillful musicianship on piano, there is no denying that Julian King is a multi-talented artist.

If King's name sounds familiar it's because he is fresh off a run on NBC's The Voice, where he placed in the Top 32, King's recent accomplishments include performing in two successful revue-style shows, Motor City Live and Disco, in Atlantic City at the new Hard Rock Hotel and Casino, touring five-star hotels in China for a year, performing the National Anthem for the Philadelphia 76ers, singing background vocals for Syleena Johnson, and opening for Mary J. Blige.
With his definitive style and formidable talent, King is on a fast track to being the next world-class entertainer and icon.
5. Fuego Rugar Medina Fuego
Pop • 2018
6. Believe in You - Tah O Believe in You
Hip-Hop/Rap • 2019
7. Revelation - CL KID
Hip-Hop/Rap • 2019
8. Sleepless Nights - CL KID
Hip-Hop/Rap • 2019
9. Towel of My Own - CL KID
Country • 2020
10. 2Face - Culturedkelz & Bossa 2 Headed Gost
Hip-Hop/Rap • 2020
11. Out of Luck (Interlude) - Culturedkelz & Bossa 2 Headed Gost
Hip-Hop/Rap • 2020
12. Ophidian Story - Culturedkelz & Bossa 2 Headed Gost
Hip-Hop/Rap • 2020
13. Ain't No Way - TheRealXandi
Reggae • 2019
14. Contemplation - Metane
Hip-Hop/Rap • 2020
15. Brown Honey - Metane
Hip-Hop/Rap • 2018
16. Free Mind Lord Rotten (feat. YG Rell)
Hip-Hop/Rap • 2019
In the words of Lord Rotten himself ...
" Gangstas don't die/ they get chubby and move to Miami" For some reason. This line has always been replayed in my head. I have no understanding of it. I've done things but i'm no gangsta. I'm from East Orlando and I used to spend time in Liberty City. Saying that, i'm not trying to move to Miami. I like the cold that's why I moved to Pittsburgh. Yes I exchanged sunshine for the cold lol. I'm complicated like that. I work for a living and that's how I get my bread. And this ain't a knock, but I ain't bussin' the block. I could've easily went that route, I put my toe into them icy waters for a second. But I was lucky enough to see another way. Besides I enjoy my "freedom." S/O to Dot Hines. He down for a stretch. Very talented brother of mines. He on that Rotten Republic album. I advise you definitely hear my dog talk that shit. I wrote my bio like a journal entry so you can see that you only going to get honesty and as much truth as I can freely give in my music. I feel like I want to speak as much truth as I can about myself because at our core emotions, we are ALL the same. Music is supposed to relate ya dig. The more I relate the more money I make and I can get from out my job lol."
17. Big Dripppp AYO AIR (Extended Version) [feat. Dramadonthehookgod & Paedro] / Big Drip
Hip-Hop/Rap • 2019
Sassy Louisiana Native! AYO AIR style is a mix of sexy and gritty. She knows how to rock a stage and rock the recording studio!
18. 2 Many Amanda Jay
R&B/Soul • 2019
19. Welcome to the Neighborhood Legend
Hip-Hop/Rap • 2019
20. These Days Quincy Jamal
Hip-Hop/Rap • 2020
Quincy Jamal Mather, better know by artist name Quincy Jamal. Born in New Orleans, Louisiana. Moved to Atlanta, GA shortly after the murder of his father Kenneth Brown (upcoming rapper based out of New Orleans, LA). After spending the majority of his childhood in Atlanta, GA his mother decided to relocate to Orlando, FL. 
 Writing his first rhyme at the age of 14, Quincy developed a passion for music and instruments.
21. MK DJ MK (feat. Tonii Boii)
Hip-Hop/Rap • 2020
22. I Try Evthegoodfella
Hip-Hop/Rap • 2020
23. Remedy Evthegoodfella
Hip-Hop/Rap • 2020
24. This Is Your World Evthegoodfella
Hip-Hop/Rap • 2020
25. North Snowmang (feat. Maniak Prince) / Save for Later
Hip-Hop/Rap • 2020
26. All Good Candy Christine (feat. Jay Dontay)
R&B/Soul • 2020
27. Real Quick Dope Truth
Hip-Hop/Rap • 2020
28. The Journey Ku
Hip-Hop/Rap • 2020
29. Bars Zee / Zee Day
Hip-Hop/Rap • 2020
Zee is telling her story through intricate and smooth rhymes. With only a year under her belt, Zee has released four projects and is far from finished. You can follow her on IG at nomad__zee 
 Peace, Love, And Life
30 Problem Young Swiffa (feat. Forgiato Blow)
Hip-Hop/Rap • 2019
31. Hungry Young Swiffa & Caskey Hungry
Alternative • 2018
32. Shoot Up the Club Young Swiffa (feat. Biggg Slim) / Shoot Up the Club
Hip-Hop/Rap • 2020
33. I HAD a Dream YG Ivy / Chip On My Shoulder
Hip-Hop/Rap • 2020
34. Mixed Breed Queen Fi
Hip-Hop/Rap • 2019
35. Gunnin YG Ivy / Chip On My Shoulder
Hip-Hop/Rap • 2020