Quarantined Dream COVID19
A Revelation During A Critical Time to The World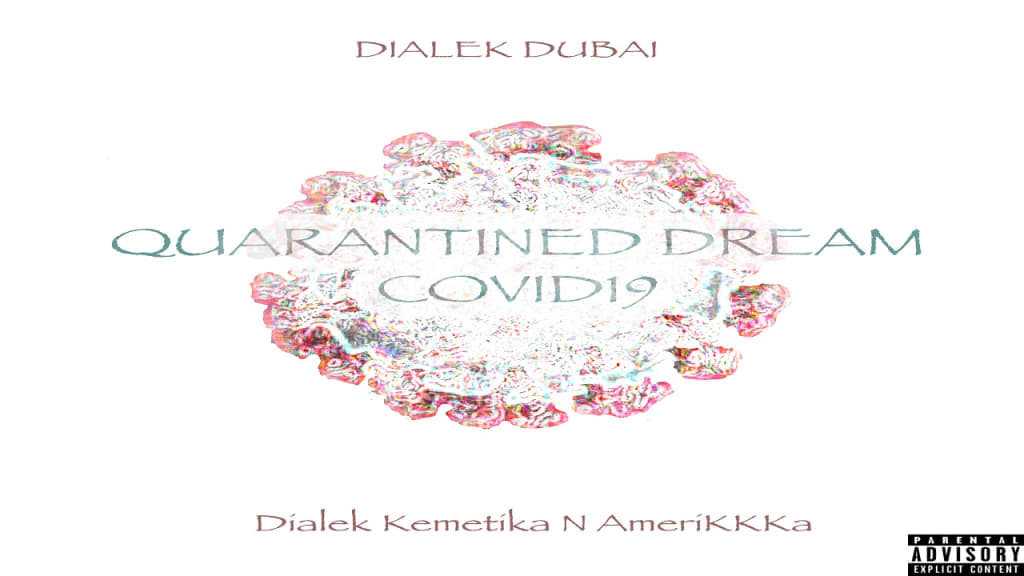 Quarantined Dream COVID19 Is Presented as A Revelation During A Critical Time to The World. Everyone from All Aspects of Life Will Be Able to Relate.
This is just one of the many reasons I am a huge supporter of hip hop. I have huge respect and appreciation for artist that are gifted with being able to deliver the spoken word in such a way that brings light, thought, or any other emotion and/or action to a given cause or issue.
I present to you, Dialek Dubai ... a prominent lyrical exhibition. Every new release is an epic adventure. Producer and MC, Dialek Dubai, maintains a Key Voice in The Fight for Justice.
A simple Q and A gives some great insight into this talented, seasoned artist.
Is Dialek Dubai a stage name? If not, why Dialek Dubai?
Dialek Dubai… Represents Me as An Artist Expressing My Speech, Slang, Art… Reaching the Prominence of Dubai!
Dialek Dubai has been creating music for over 20 years. His genre of choice is Hip Hop with some R&B mixed in. Hip-Hop defines who Dubai is out of all other genres available and the music he typically creates can be further described as Underground Sample Based Boom Bap!
and we're off and running ....
What is the best song you ever released and why?
Mary Jane, H20, Binge Cooking Beats, writing classics as revelations revealed!
What is your favorite song(s) to perform?
To Dubai, it has commercial appeal while also displaying lyrical skills .
Where have you performed? What is your favorite and least favorite venues? Do you have any upcoming shows?
I have had the opportunity to perform in Atlanta, Charlotte, Raleigh, Greensboro and a few other major cities in the South. Opened for Median (Justus League)
Favorite Venus are The Pinhook (Durham, NC), The Pour House (Raleigh, NC), Deep South Bar (Raleigh, NC), Least Favorite Venue Would Have to Be Cuban Revolution (Durham, NC).
Upcoming Shows TBA after quarantined lockdown ends.
On March 11, the COVID-19 outbreak was characterized as a pandemic by the WHO. This is the first pandemic known to be caused by the emergence of a new coronavirus. In the past century, there have been four pandemics caused by the emergence of novel influenza viruses. - cdc.gov

Sadly, this pandemic has affected so many lives in so many ways and will continue to do so for some time.
Do you think you could get any better as an artist/band? If so, how would you achieve that? OR Have you seen growth in yourself/ band from beginning to now? If, so how? And what spurred that growth?
I will continue to develop as an artist as I am making my transition into being a full-time artist. For years my focus was directed on my music group, however, in the last few years I have focused on self. This has skyrocketed my success. Not to say a group isn't needed. But focus on self was what I needed!!!
What was the best concert you've seen and why? Who are your musical influences?
Dead Prez, at the Pinhook, Durham, NC… The energy behind the music is major!
My favorite album from myself is WTF is Dubai (mixtape) Must Hear!
What's the biggest problem you've had to overcome so far?
I have been faced with a unique situation and must advocate our people to a righteous destination!
How would you define the word success?
Success is being able to accomplish what you have set your mind on!
Do you have a strong, viable, grassroots fan base?
No, I would not say I do per say, although I have a large close network of supporting acts, I have not found the die-hard fans that I would like to attract.
How do you feel the Internet has impacted the music business & your music?
In my opinion, the internet has made it better for artist and good music to reach a broader audience, even the playing field between major labels and Indie Artist.
If you could go open a show for any artist who would it be?
I would love to open for Jay Electronica!
Who would you have open for your show?
I would have D Smoke open for me.
What is one message you would give to your fans?
As an artist I appreciate every moment you take into discovering new Talent!
What is your favorite/best outlet to connect with your fans Instagram, Spotify, FB, Twitter, iTunes? How would you want them to follow?
I am most active on Spotify And Twitter, Follow On Spotify. Then follow on all @dialekdubai. 1Love (PEACE X LOVE X RESPECT)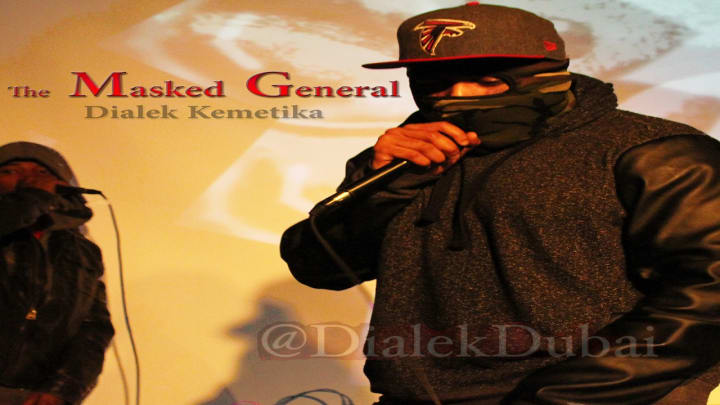 Did I forget to ask something? Something you would like to say, that I didn't address.
Thank You for Your Outlet, I Appreciate the Dedication You Take to Perfecting Your Craft!!!!
Thank You, Dialek Dubai. It's been my pleasure.