Powered by Rock
A playlist to master procrastination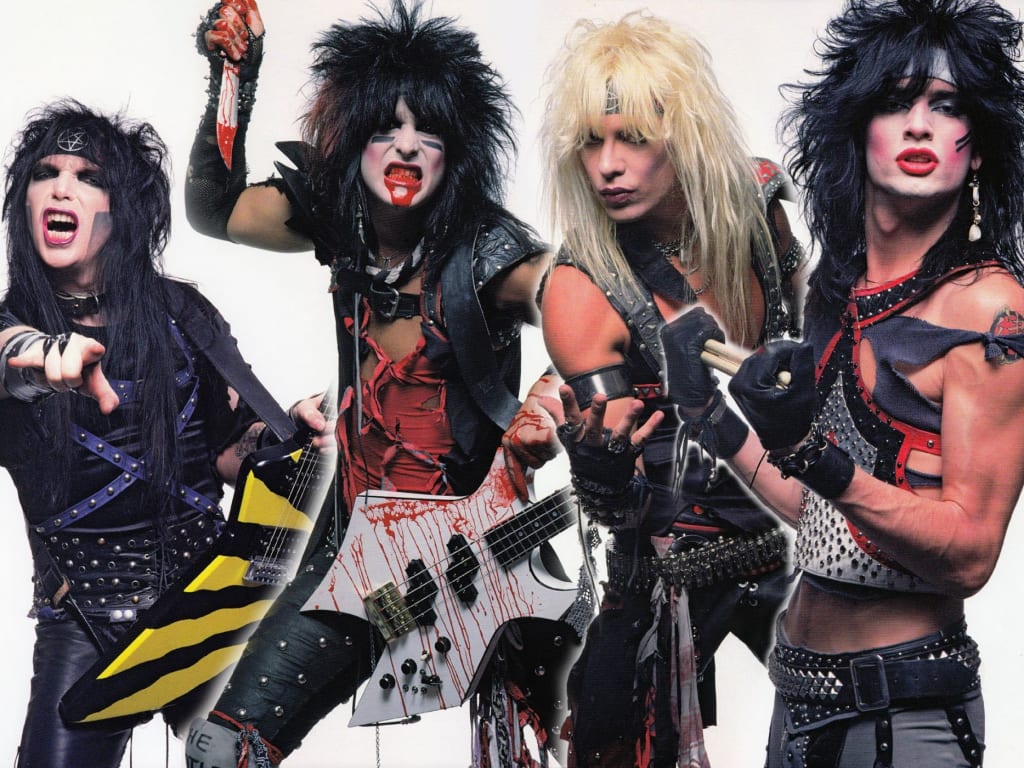 As an avid music lover, I began this challenge by previewing some of the playlists that had been created by the other participants. This led to one important question:
Where's all the good music?
It's a well known fact that the world is full of distractions. As a former college student and freelance writer, I am no stranger to writer's block. I am also susceptible to the occasional bout of procrastination. I recall one particular instance where I was scheduled to attend a college English class at 1:00 PM. I had not yet completed my homework assignment and it was due that same afternoon. Even though I had fallen victim to the evils of procrastination, I refused to accept a failing grade. I resorted to using my hour lunch break to try to complete the assignment. With a satisfied smirk, I slyly slid the completed assignment onto my English professor's desk. A tepid bead of sweat rolled down my cheek. The professor greeted me cordially, unaware that I had spent the lunch hour deep in the throes of a boss battle with Father Time.
How did I do it? The answer can be found in three debaucherous words: rock and roll.
If you're looking for an energizing playlist to help you stay focused, you need beats that will help you go the distance. So, without further ado, I introduce you to Powered By Rock:
Song #1: Kickstart My Heart - Mötley Crüe
I don't know about you, but nothing kickstarts my heart more than the impending threat of a looming deadline. Why not kickstart your progress too?
Song #2: Rock of Ages - Def Leppard
Is it better to burn out than fade away? I think so. Haven't you ever heard the saying "nothing ventured, nothing gained?"
Song #3: Rock and Roll All Nite - KISS
Listen, we all wish we were able to rock and roll all night and party every day instead of doing what we're supposed to be doing. Let this be aspirational.
Song #4: Hell's Bells - AC/DC
Hell's Bells? That's just an affectionate term for my alarm clock. Take the hell out of your bells by getting your work done on time.
Song #5: Cum on Feel the Noize - Quiet Riot
When you've only got an hour to do something that takes three, the best thing you can do is sit back, take a deep breath and let the "noize" catapult you to your destination.
Song #6: The Trooper - Iron Maiden
Aren't we all Troopers? We all just want to live to fight another day as comrades in the war against procrastination.
Song #7: Crazy Train - Ozzy Osbourne
Ever feel like you're going off the rails on the crazy train? I do. Especially when I've instigated yet another round of "beat the clock."
Song #8: Fight For Your Right - Beastie Boys
It's important to fight for your rights. Especially when those rights include the right to live life on your own terms.
Song #9: Reputation - Joan Jett and the Blackhearts
So you've gotten some flack for your lack of focus? Don't fret. It's all part of the creative process.
Song #10 - We're Not Gonna Take It - Twisted Sister
I didn't take the prospect of a failing grade as a final answer. Neither should you.