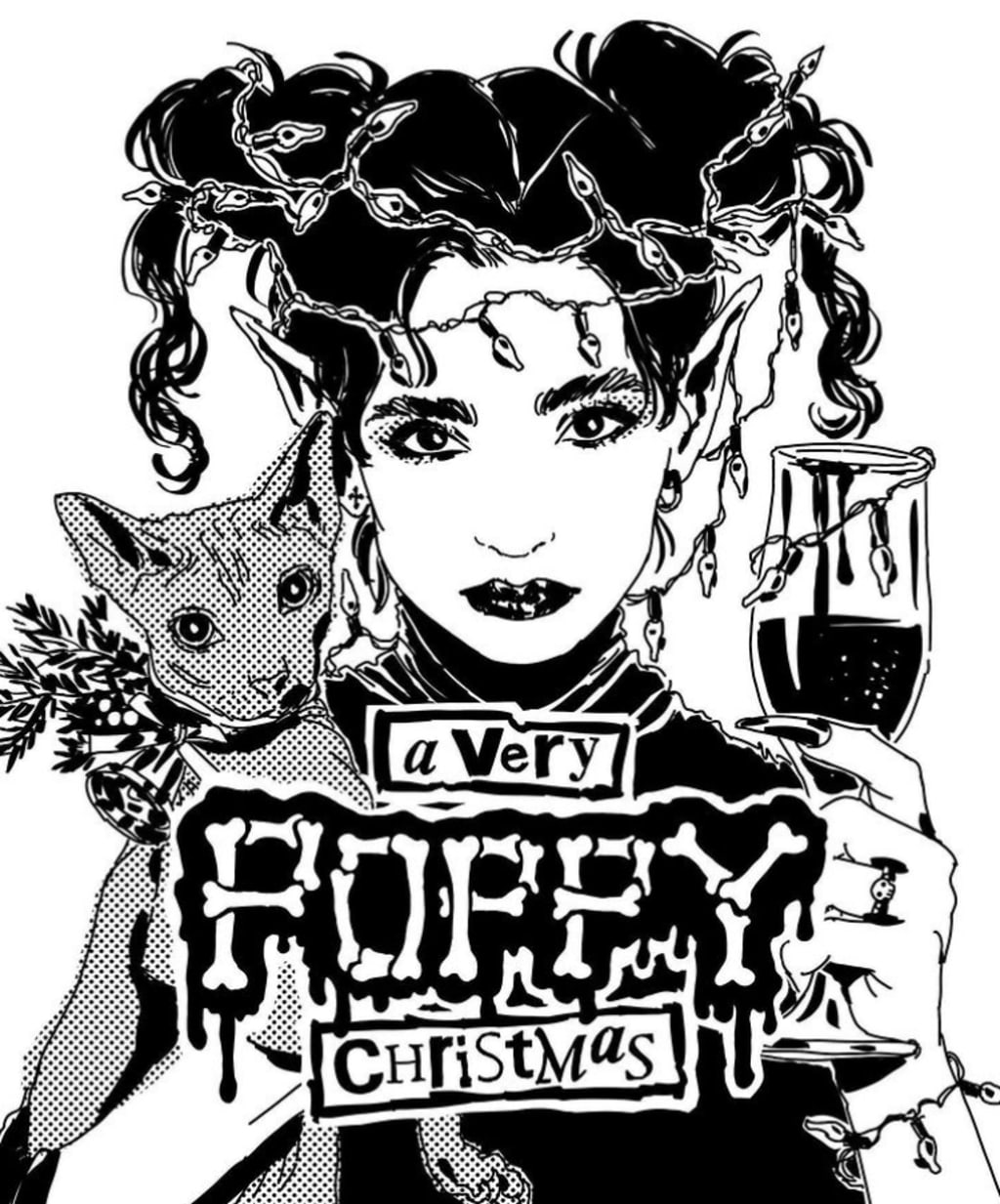 Poppy recently released her EP "A Very Poppy Christmas" and I am excited. Poppy is one of my favorite artists and Christmas is my favorite holiday, so getting this Christmas EP is a dream come true. So let's talk about this christmas miracle.
Track 1 - I Like Presents
What a great song! First I just love how soft this EP is and the whole indie sound. It's so beautiful and this song is perfect. It's just so sweet and simple, and it sounds lovey dovey too. It's a smash! But something funny about this song is that in the Youtube comments, people were saying it's a horny anthem, and I can see that haha! But to me, I'm going to think of it as a cute christmas song for your lover. It's so good. So good!
10/10
Track 2 - I Won't Be Home For Christmas
Another beautiful song but very emotional and sad. It's so soft but so sad and heartbreaking. I feel like this song perfectly encapsulates Christmas this year for many. With COVID we can't visit family or friends this holiday season, so we can't be home for christmas, just like the song says. It's also such a refreshing christmas song because it is emotional and sad. Usually Christmas songs are cheery and bubbly, so it's a breath of fresh air to have a sad Christmas song. It's also soothing and delicate, and overall a great song.
10/10
Track 3 - Kiss In The Snow
Again we are graced with such a beautiful song. It's so sweet and soft and light. It's also a perfect love song for the winter season. It is filled with so much love. It's seeping out romance and sweetness and I love it. Also this song made me realize how lonely I am haha. But again another perfect track. The only complaint I have is that it's too short. I mean it's not even 3 minutes and goes by fast. If this song was like 30 minutes long, then I would be very happy haha, but again it's a perfect track.
10/10
Track 4 - Silver Bells
Now onto the last track which is a cover of Silver Bells. Now I think Poppy made this cover for me, because Silver Bells is my favorite christmas classic. So thank you Poppy on doing this cover, and making the best Silver Bells version. This is the best version of Silver Bells. Her voice and this soft instrumental is perfect for Silver Bells. It's perfect. Periodt!
10/10
When the news of "A Very Poppy Christmas" came, I had no idea what to expect, but I am surprised and happy. It's a flawless EP.
A Very Poppy Christmas - 10/10
Well Poppy, you did it. You made a perfect indie christmas EP. First you released one of the best albums this year and made a great transition to metal with "I Disagree" and now you released one of the best EPs this year. Also she got nominated in the best metal performance category for the Grammys and the first female solo artist to get nominated in this category. For once the Grammys did something right and recognized talent. Seriously thought, Poppy went from Altar to Bleach Blonde Baby to X to Voicemail to I Disagree to I Won't Be Home For Christmas. Poppy went from Pop Rock to Pure Bubblegum Pop to Nu Metal to Cyberpunk to Metal to Indie Christmas. The versatility is insane, and that's why I love Poppy. She always tries different sounds and now that she's free from that awful ship, she has really blossomed into a great artist.
Reader insights
Be the first to share your insights about this piece.
Add your insights