Playlist: Types of Single on Valentine's Day
Customized just for you on the loveliest day of the year.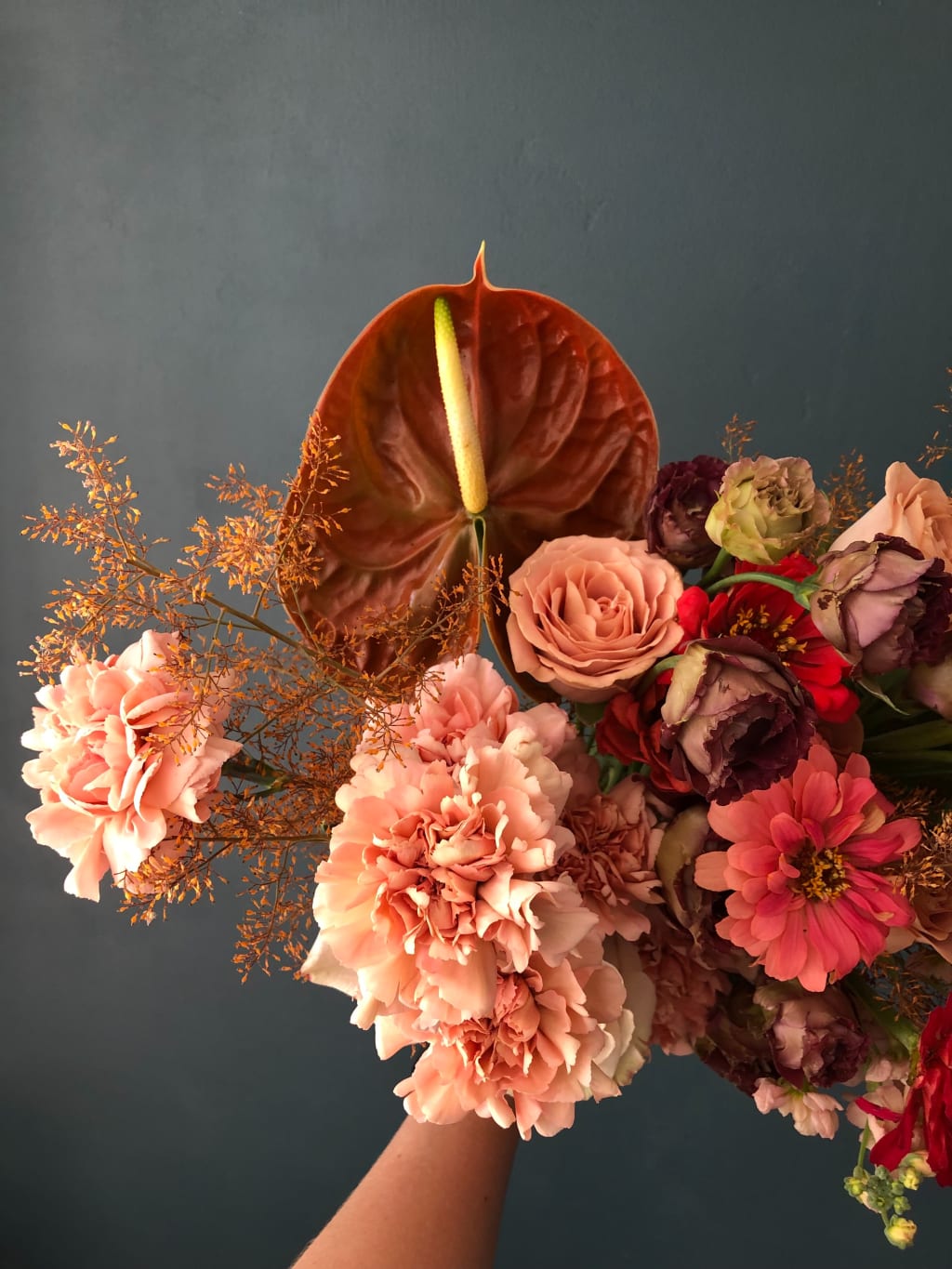 Photo by Secret Garden from Pexels
Valentine's Day unites all the singles in the world to be lonely at the same moment without the acknowledgment (or permission) of the individual. It sounds sadder than it is. Being single doesn't have to mean being sad, especially when you have great music to listen to. Despite having the single commonality, most of us are single for different reasons. Pick and choose you're reasons and build a playlist based on your "Type of Single."
1. Heartbroken
Whether he dumped you or she "needed space," you're now single when you didn't want to be. A day you were looking forward to is now a reminder of what you used to have. For this type of single, I recommend taking it back a few years. Nothing brings comfort like nostalgic music.
2. Had V-day Plans and Cancelled Last Minute
Once upon a time you had plans for Valentine's Day, but for whatever reason, that's no longer a thing. You got your hopes for nothing. It sucks, but you'll live. Be honest. This may have been for the best. Now, you have the chance to spend Valentine's Day with someone who actually wants to spend it with you, even if that someone is just a friend.
3. I Dumped Him/Her, But I'm Lonely
Stop having regrets. You're free! The relationship ended for a reason. Don't forget that Valentine's Day is just another day. Have some fun. There's still a global pandemic going on, so don't get crazy. You can have fun at your apartment or house. Blast this song, and remember everything's alright.
The Kids Are Alright by Chloe x Halle
4. Horrible Valentine's Day Date
You tried. It failed. It's later in the night, but not too late because obviously the date ended early. It's been a rough day. Don't lose hope. You deserve the best, and he or she wasn't it... for you. Somewhere in the world the person who is meant for you is having a horrible date too. It's only a matter of time before the two of you meet.
5. Divorced
Bad choice. Bad day. Bad year. It's all been bad. Even the happy moments are now jaded with the bad. You, on the other hand, are good. You were someone before the marriage, and you'll be someone after. Pick yourself up, dust yourself off, and know you'll always be fly.
Sidenote: If you're a guy, maybe make sure the homies aren't around before turning this up
Pretty Girl Rock by Keri Hilson
6. Single My Whole Life
Yeah, it happens. Other things take priority, no one's interested, it's not the right time or whatever the reason is, it usually boils down to... you haven't met the right person yet. I won't claim that everything will magically fall into place, but one day, it'll happen, and a red rose will be more than just a flower. When you meet the right person, you'll know.
7. Future Single: Let's Get Through Today
The relationship is near over, but every time it's about to end, a holiday happens. Thanksgiving, Christmas, New Years, and currently, Valentine's Day. You don't want to be that person to dump someone on Valentine's Day. February 15th better be the day. It's time. No more stringing them along. They're a big kid. They can handle it. Use this song for encouragement.
Shutter Island by Jessie Reyez
8. Dumped Right Before Valentine's Day
Ouch. It hurts. You're feeling everything but love on Valentine's Day. Frustration, sadness, loneliness, I could go on but why bother? They didn't want to be with you on the one day a year you're meant to be with someone else. The solution is simple: forget 'em.
Yet, somehow, you just can't.
forget me too by Machine Gun Kelly ft. Halsey
9. Had Someone in Mind, Didn't Work Out
Vague and general, I know. Also, similar to #2. But that's really the only way to describe you're relationship. Unclear and crappy. *wink* *wink* Life goes on. It doesn't change the fact that you're single on Valentine's Day. Listen to this song and chill out.
FourFiveSeconds by Rihanna, Kanye West, and Paul McCartney
10. It's Valentine's Day?
If it weren't for the pink, heart-shaped decorations littering every supermarket, you wouldn't know it's Valentine's Day. The day comes and goes with you barely noticing. It really is just another day for you. Was it Feb. 14th or 15th? Maybe, 13th?
Confidently Lost by Sabrina Claudio
11. God Loves Me and That's Enough
Valentine's Day doesn't bother you. You know that God has a plan for you, and it's all according to his timing. Sure, you're single right now, but it's only a matter of time. Until then, you're confident in your faith, and you're happy simply loving Christ. Say a prayer, knowing it's allll good.
12. Not Ready For a Relationship
You're single by choice. You know you're not ready for a relationship, and you're not going to succumb to the pressure. Good for you. It shouldn't be too hard during quarantine. Take time to focus on yourself. Or have some fun...
13. Bigger Problems Than Valentine's Day
Work, school, health, current events, etc. It's all A LOT. With everything going on, you've got bigger problems than a heart-shaped day. Forget roses. You're working on taking off the rose colored glasses. Maybe you need a song that reflects what you're going through. Listen to H.E.R.'s take on a famous Lauryn Hill song.
Lost Souls by H.E.R. ft. DJ Scratch
14. Single, but I'm Fine
You're not fine. I know you're not fine. You know you're not fine. The fact that you said the word fine means you're not fine. You can keep pretending, but everyone knows the truth, especially you're friends. It's okay though, denial is a part of the process. Enjoy.
15. Single, and Actually Happy
Opposite of #14, you're single and you're truly happy. Being single doesn't mean you devoid of love. You're friends, siblings, parents, children, and God all love you, and you love them. Valentine's Day doesn't make you bitter because you can appreciate the love you have in your life. It doesn't matter if it's not a romantic love, it's still love.
Mix and match songs if you match more than one description or replay the same song over and over again all day. Build your playlist based on your type of single. Don't forget to like, share, and tip!
Additional Types of Single Songs: