Pianoforall teaches you how to sound great right from the start
All styles of piano covered – pop, blues, jazz, ballads, improvisation, classical.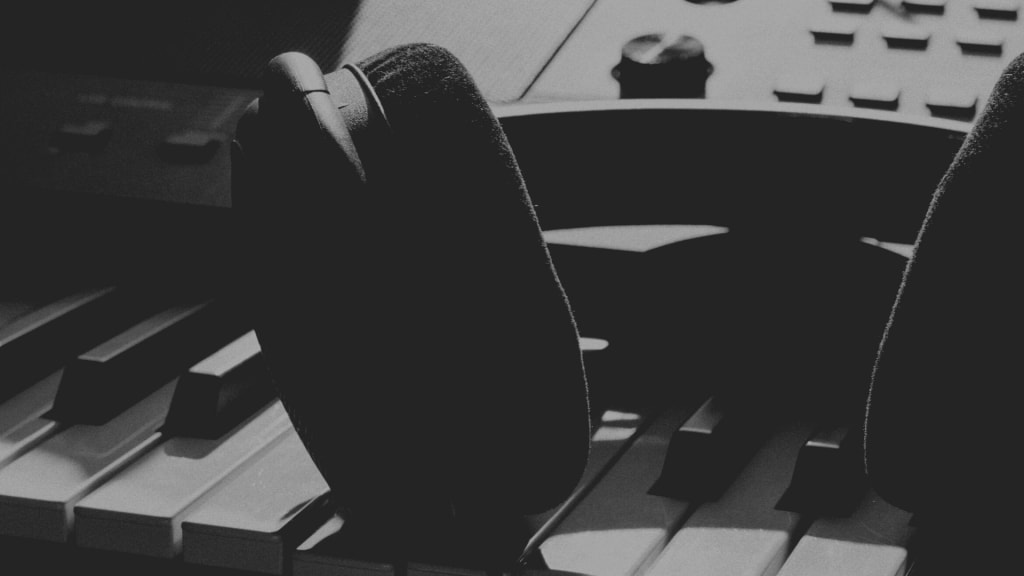 Imagine being able to sit down at a piano and just PLAY — Ballads, Pop, Blues, Jazz, Ragtime, even amazing Classical pieces? Now you can… and you can do it in months not years without wasting money, time and effort on traditional Piano Lessons.
Seven Points to Learn How to Play Piano
Point1: Getting Familiar With Your Notes
Point2: Getting Familiar With the Piano Keys
Point3: Playing Do-Re-Mi
Point4: Picking It Up a Bit
Point5: Music Notes and Timing
Point6: Connecting the Notes
Point7: Review and Practice
When you are confident you have learn your piano keys and the music notes you can play other songs which will even require both hands.
Which is better.. Keyboard or Piano?
Real pianos are great but the one big drawback is you can't turn the volume down so with a piano you tend to end up playing for the neighbours. With a keyboard you can stick on some headphones and play whatever turns you on — you can experiment, make mistakes and sound silly and play something a thousand times without driving other people nuts. Ideally — have BOTH!
If you are buying a piano it is preferable to buy an overstrung piano not a straight strung! How to tell: Lift the top lid of the piano you should see the tuning pins at the top of the piano. If the tuning pins are evenly spaced along the pin block and the strings are all parallel and vertical this is a straight strung piano. If there is a group of tuning pins at the left and a separate group at the right and the strings cross over in a X shape this is an overstrung piano. Also get a tuner to check it out. I bought a piano once that needed to have the wood treated because all the pins (that tighten the strings) were coming loose very quickly after being tuned — disaster!
What Keyboard should you choose?
A lot depends on what you want. Do you want a keyboard that sounds and feels like a Piano — then you're looking for a keyboard or Digital Piano with WEIGHTED keys. Listen carefully to the piano sound — don't be bamboozled by all the other buttons. If you want something portable then you are looking for a keyboard. Personally I would still look for one with weighted keys — I hate the feel of light plastic keys.
Get a keyboard with at least 61 keys — anything less and you will be craving for more keys after a few days. Also make sure get a sustain pedal, a keyboard is absolutely a dead thing without one. Without a sustain pedal as soon as you lift your finger off a key the sound stops dead — with a piano at least the strings vibrate for a second or two — the difference is quite noticeable.
Piano practice can be fun too!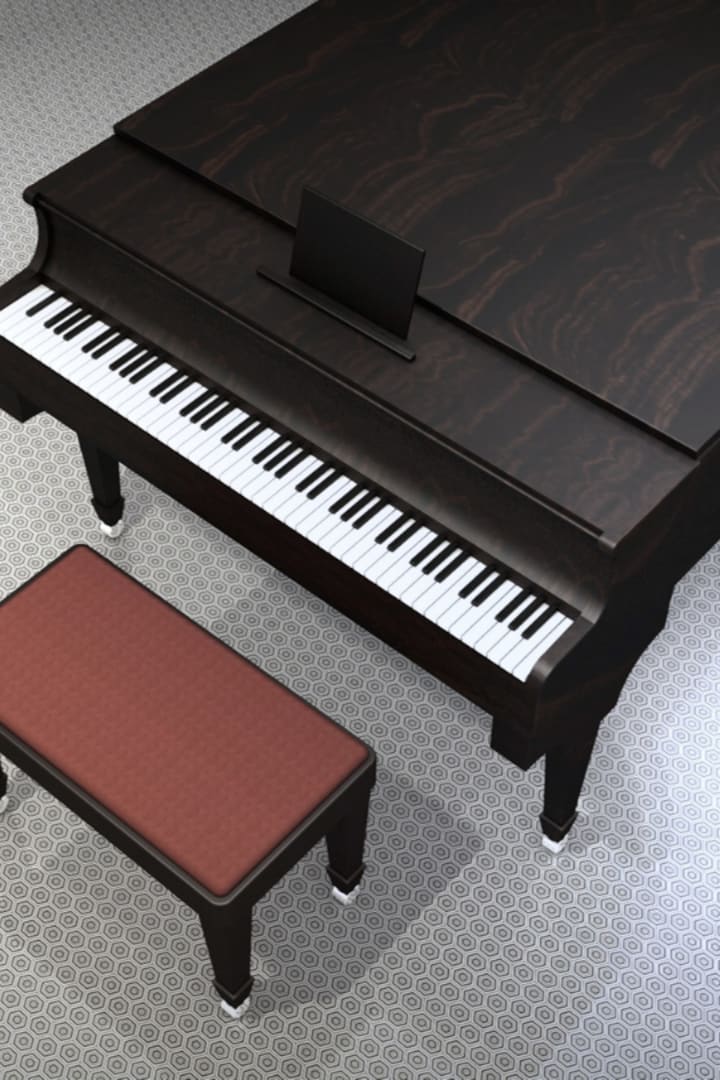 Most people don't really want to 'learn' to play the piano or 'practice' the piano, they just want to 'play' piano. 'Play' sounds like fun, 'practice' sounds like a chore. We get this image from childhood — some kid stuck indoors 'practicing' scales while all the other kids are outside the window 'playing'.
So, first thing we need to do is to see our piano practice in a new light. See it as a way of accelerating the learning process so that SOON you'll be able to 'play' piano and play it well. If you don't practice and you just play old familiar tunes you move rather slowly. Yes, you'll get better at playing those old familiar tunes but technically you won't be pushing yourself to greater heights.
Proper, structured piano practice helps you stride forwards. I say 'proper' because a lot of people have an idea that practice IS just playing songs over and over. Practice needs to involve unchartered territory. The golden rule is — 'practice what you CAN'T play, not what you CAN play'.
First of all, work out what you want to achieve. Do you just want to know all your chords without thinking about how they are formed — then work out a practice routine that leads to that goal. Maybe you want to learn about inversions or chord substitution — again, make the practice fit the goal.
Split your practice session into two halves. In the first half play the difficult stuff — your mind is sharper to begin with — then reward yourself with some enjoyable but reasonably difficult tunes. Make sure you are comfortable. Many a bad back has happened because of a bad piano stool at the wrong height. Make sure your piano is in tune. If you don't have a good piano and are serious about learning GO BUY A GOOD ONE.
Every fifteen minutes stretch your arms and shoulders and roll your neck to combat stiffness. Check out some Yoga exercises for shoulders and back.
Follow the 3 times daily rule. Repetition in practice is ESSENTIAL. If you find something particularly difficult make sure you practice it at least 3 times every day. Don't worry if it takes months to master — you'll get there.
Don't play for the neighbours. Practice piano at a time when you don't care who is listening so that you can make lot's of mistakes and play things over and over. Organise your piano music carefully — don't keep it in a heap where you keep playing the ones on top. If you download sheet music put it in a folder. Have plenty of shelves near the piano. Be realistic — I truly believe that anyone can learn piano and learn it to an enjoyable level but no two people are alike — some are more 'naturally' gifted than others. If you have an average ability then it's all down to practice. The more you practice the more you learn.
Now and then, practice with your eyes closed — or don't look at the keys — this really sharpens you up. Organise your life so that practice is possible (this where Mindfulness comes in). Too many people think they don't have time to practice when really they just haven't found the time. How long should you practice — that's up to what you want to achieve. You don't have to be a concert pianist. Even if you just play for yourself just enjoy that. The archer who's mind is on the prize cannot stay focussed on the target. Accept the bad days when it seems like you can't play a note. Sometimes it's better to walk away. So remember that 'playing' piano and 'practicing' piano are different. Which do you do? Aim for a bit of both.
I've come across a new technique to learn piano which is none other than pianoforall.
Pianoforall is one of the most popular and respected piano courses on the web. Online since 2006 it is always amongst the first choices of anyone wanting to learn piano.
Main Features:
All-in-one package. Ebooks, Videos and audios
Works with all devices — PC, Mac, iPad, iPhone, Android tablets and phones
All styles of piano covered — pop, blues, jazz, ballads, improvisation, classical.
Play-by-ear and learn to read music at the same time
Filled with tricks, tips and formulas to help people sound great right from the start
Easy to follow yet comprehensive
10 clearly laid out ebooks — 600 pages in total
200 videos — over 10 hours in total
500 audio lessons
The video and audio can be accessed right on the page you are viewing so you don't have to open separate programmes
Instant download or delivered anywhere in the world on a DVD ROM
The website is verified by VERISIGN so you know your payments are totally secure
Great Testimonials means Great conversions
Pianoforall converts well because people trust that the course will deliver. The course has probably the best testimonials of ALL the online piano courses. What sets Pianoforall's testimonials apart is that they are VERIFIABLE — potential students can request email addresses and talk to that person to find out for themselves if pianoforall delivers.
Sample Testimonials
Below are some excerpts from the hundreds of testimonials on the Pianoforall site. You may want to include some or all of these on your site. Remember to point out that ALL these testimonials are VERIFIABLE (you can request the email of the person who wrote the testimonial) — No other website has this feature! This is why so many people trust that Pianoforall is the REAL DEAL.
I'm amazed! Once you get the rhythms down, you really can sound like a pro! Great fun! Thanks for making this available at such a reasonable price. Anyone who doesn't grab this up is going to go the long way home!
Joy! T. Dwight Kidd, Alabama, USA
This course is exactly what I have been looking for with all the shortcuts that have been such a mystery to me for years. Well done Robin an excellent product. Kind regards. Paul"
Paul Saxon , UK
It is simple, straight forward yet very effective. It makes the complex understandable and for those of us who don't want to master music theory, it gets us playing quite well in a short time. I can't say enough good about your program. Thanks again and keep up the good work!
Ed Doran, Muskogee, OK
Hey Robin, Just wanted to say thanks for this course. This is a great way to get up and running fast for song writing on the piano. I feel like I owe you more money.
Mike, Nashville Tennessee
Enjoying the piano like Ive never — bless you for your insight into teaching — it works!! Please accept my highest respect for possibly the best tutorial of all time — I am 74 and have seen a few. You have made me a happy slave to my keyboard and sound!
Derek, Thornton Cleveleys, Lancashire, England, UK
I've finally managed to play after a year of slogging away trying to learn to read music. I have literally tried everything I found online to learn and I was considering giving the piano away to a friend when fortunately I found your lessons. Thanks a lot! Cheers
Perfect Pianos expert for beginner's: Piano for beginners
instruments
Writer. Epic wanderlust. Finding the beauty all around us. All you have to be is you. What I believe is Learn and share Wisdom.
Receive stories by Karthik Royal in

your feed