P.S. I HATE You: The Ultimate Step-by-Step Guide to Boycotting Valentines, Love and Other Mushy Crap
A Multi-Genre Playlist For Everyone Single, Taken and In Between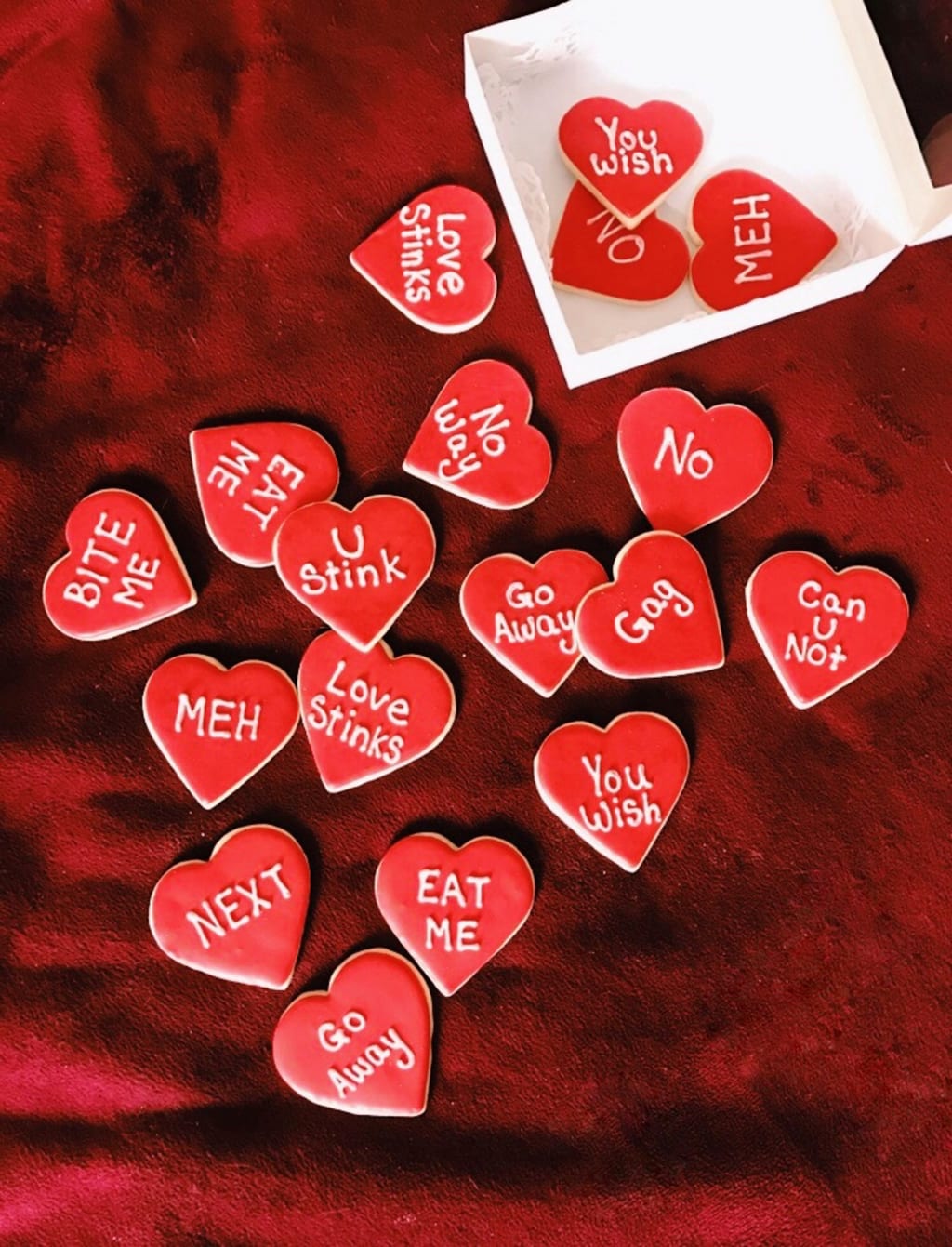 Let's face it: February 14th kinda sucks, especially for, but not limited to, us singles. Aside from the obvious fact that we save a bunch of money not buying gifts, we have to spend all day getting Spotify recommendations for love playlists and seeing everyone's newest boo thang on our Instagram feed. The only thing that kinda makes up for it is the obviously superior day, February 15th: Half-Off Candy Day. That is, until now.
No longer do you have to listen to playlists that detail how alone you really are. We've compiled the greatest list of songs from R&B to Punk Rock to get you through Singles Awareness Day without a single tear being shed (unless you want to). And to top it off, we'll even give you the Spotify link to listen, that way, all year round you can boycott everyone else's relationships in peace.
STAGE 1: R&B Songs Because You Do Wanna Cry A Little
Who put these onions here?! Alright fine. Maybe seeing pictures from our best friend's proposal got to us, but we're STILL happy to be single… right? Yeah! Right! Just incase you aren't though or you're fresh out of a break up, here's 5 R&B songs sure to put you in your feelings.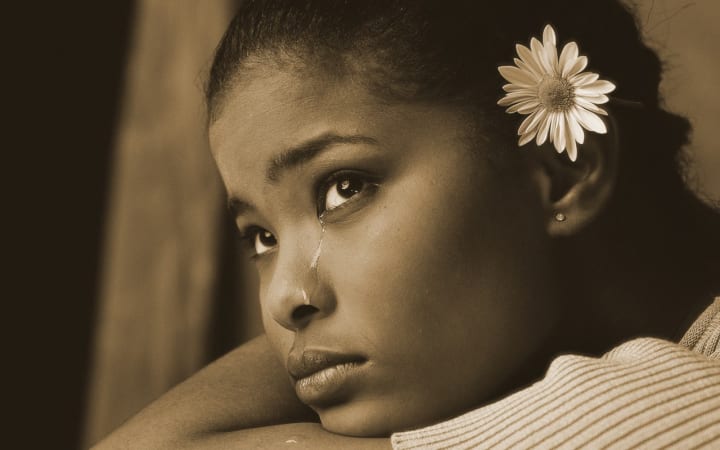 1. Brian McKnight: Anytime; For when you're thinking of them, thinking of you, thinking of them...
2. Toni Braxton: Un-Break My Heart; Why couldn't they just act right the first time?!
3. BabyFace: When Can I See You; Cue the tears we told ourselves we wouldn't cry.
4. Brandy: Brokenhearted; Here's a fun challenge: let's try to sing this song while crying and sound good.
5. Ne-Yo: Do You; Anyone else suddenly feel like texting their ex?
Bonus: Mary J. Blige: Not Gone Cry; The lonely person's anthem strikes again. Even when you aren't sad from a breakup this song manages to hit right in the feels.
STAGE 2: Country Because I'm Not Done Crying Yet
No one does pain like a Country singer. It's a scientific fact. Since R&B opened the door, might as well invite Country in to have a cup of tea… and a few tissues. Let it out, love. Here are 5 more songs for not moving on just yet.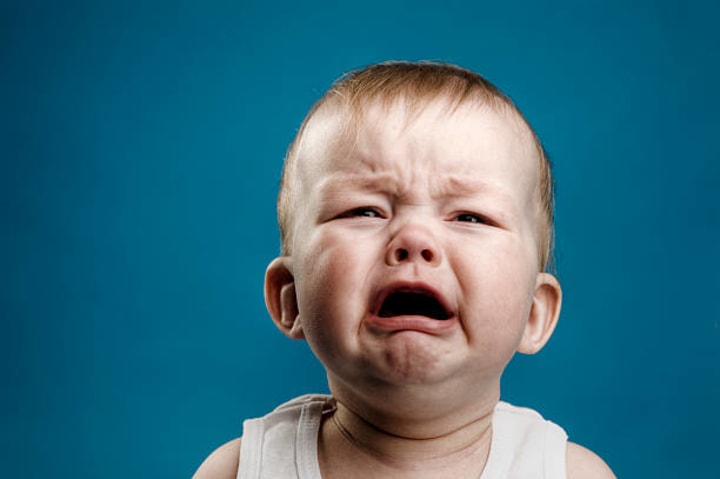 1. Joe Nichols: Brokenheartsville; "All I can say is bartender pour me something strong" Yup. We felt that too.
2. Randy Travis: I Told You So; I'm not gonna text them, I'll just "accidentally" call and hang up.
3. Jamie O'Neal: There Is No Arizona; Another one to sing through the tears
4. Garth Brooks: What She's Doing Now; I'm not crying, you're crying...
5. Clint Black: A Bad Goodbye; Let's sing it together everyone: GOOOOODBYYYYEEEEE!
STAGE 3: Pop Songs Because I Ran Out of Tissues and Also I'm Tired of Crying
Alright. That's enough with the tears. It's time to get up and move! No not move move, put the car keys DOWN. We're dancing this pain away. Here are 5 Pop songs about being single and LOVING it.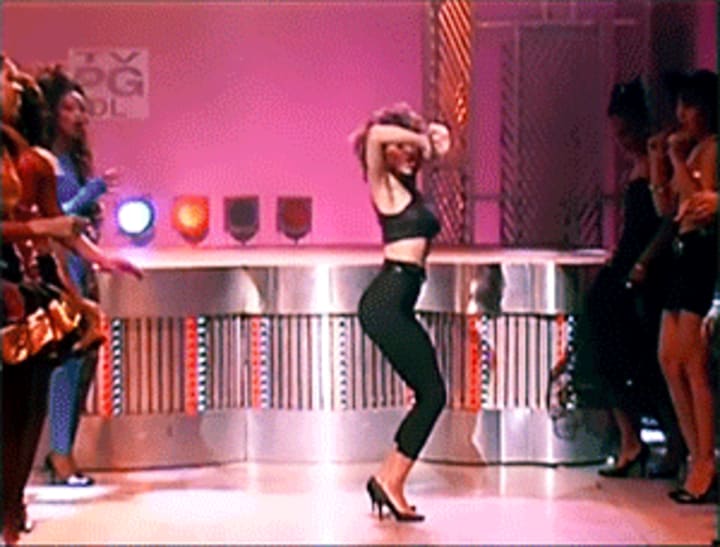 1. Kelly Clarkson: Stronger; That moment when you realize you're going to be just fine
2. Avril Lavigne: What The Hell; A throwback perfect for bad dancing and hair swinging.
3. Katy Perry: Part of Me; For when you remember how tough you actually are and there's no holiday that can change that.
4. Taylor Swift: 22; A good one to belt out even if you're a lot older than 22.
5. Britney Spears: Stronger; This feels like the prefect time to perform our best Britney moves.
STAGE 4: Punk Rock/Pop Punk Because I'm Actually Happier Without Them...I Think
Don't you feel better after dancing? There's something about getting blood flowing that makes everything feel right. And speaking of feeling right is it me or does half off candy taste better than full priced candy? Let's see how many boxes we can go through while jamming to this next playlist. Here are 5 Punk Rock/Pop Punk songs because we're so happy we aren't even thinking about them, like at all.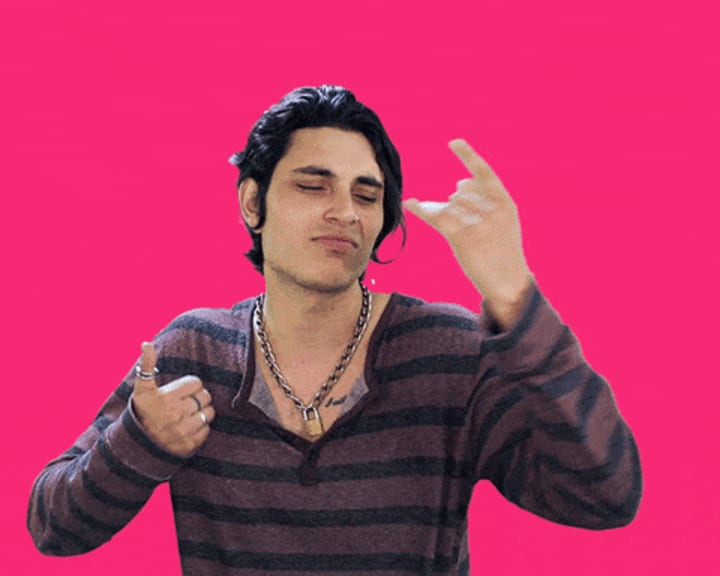 1. The All American Rejects: Gives You Hell; "Dear Ex, listen to this cool song I found and tell me what you think :)"
2. Taking Back Sunday: Cute Without The E (Cut From the Team); You don't even need to know the words to this one. Just crazy dance it out.
3. Hit The Lights: Drop the Girl; What a fitting song for D-Day. Whoops, we meant V-Day...
4. All Time Low: Break Your Little Heart; What do you mean this isn't a healthy approach to my problems?
5. Paramore: That's What You Get; When you said you weren't thinking about them but definitely were... and not in the good way.
Bonus: State Champs: Stitches ; Yes, we know it's originally by Shawn Mendes but, hear us out, this version is better for the mood.
STAGE 5: Country Songs Because I'm Actually Kind of Mad At Them
So we thought we were happy until we sang Break Your Little Heart a little too passionately. Then it reminded us of how stupid they are. Which reminded us of how stupid we were to even put up with them. And why does everyone on Facebook look so fudging happy? Nobody was this happy on February 13th. What up with all the suddenly happy couples? And don't even get us started on how everyone who was just in our DMs suddenly popped up with a bae… you know what? Let's just move on to the next set. Here are 5 Country songs for acknowledging that we are, in fact, pretty upset.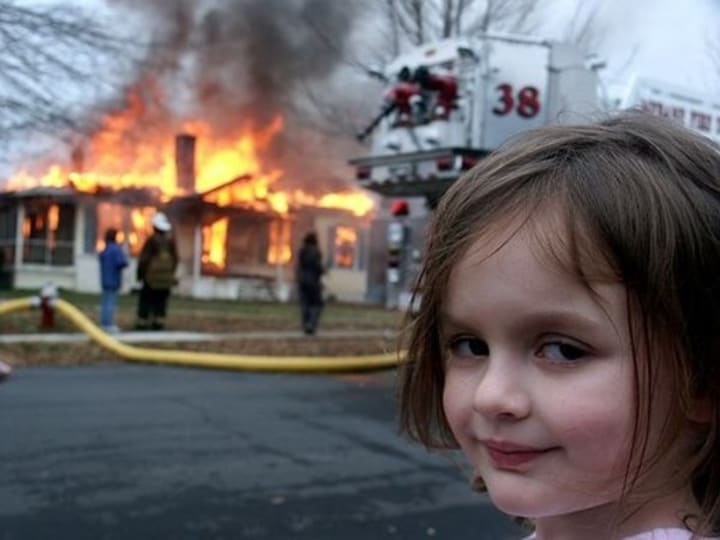 1. Kelsea Ballerini: Miss Me More; The great thing about being single is NOT dealing with other people's insecurities.
2. Jo Dee Messina: Lesson In Leavin'; We're not saying we want someone to break our ex's heart, but if they do, could they record it pretty please?
3. Taylor Swift: Picture To Burn; I almost wish camera phones weren't a thing. I miss the pleasure of burning an ex's picture... and old sweaters.
4. Patty Loveless: Blame It On Your Heart; Recently single or not, we all know someone we can sing this to
5. Miranda Lambert: Kerosene; This music video should probably come with a "Do Not Try This At Home" label since Miranda makes burning houses down look cool.
Bonus: Carrie Underwood: Before He Cheats; When all else fails, slash their tires. Kidding. Don't do that. That's very illegal.
STAGE 6: Punk Rock/Pop Punk Because We're Sad Again
Once we've gotten all that anger out of our system, and we've realized that love is not bad, we're just not in it at the moment, it all kinda makes us feel a little down. Here's 5 Punk Rock/Pop Punk songs, NOT for crawling back in your bed and crying, but definitely letting it all out via bad singing.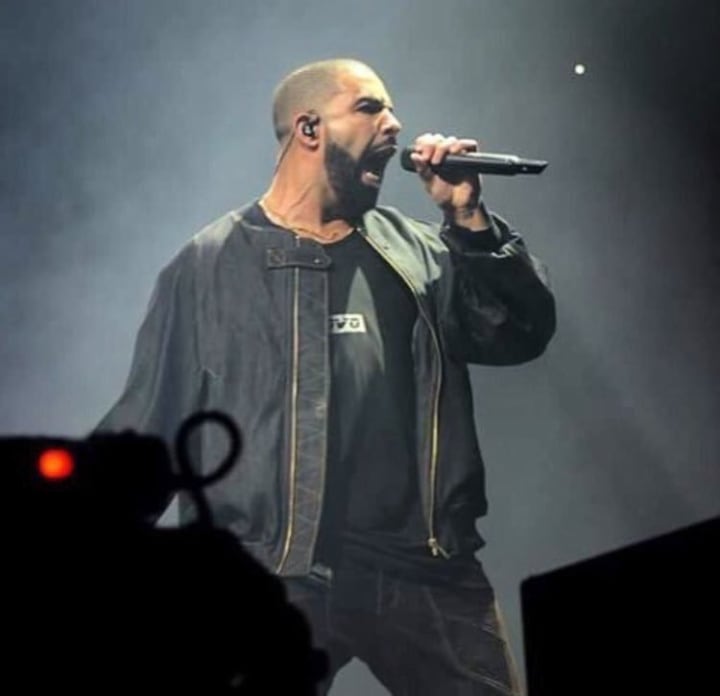 1. The Script: Breakeven; Brave faces on this one folks, it's a bit of a tear jerker if you get too into it.
2. Blink-182: I'm Lost Without You; Try singing this one to your dog or cat. They'll be confused but it does make the song less sad.
3. Farewell Fighter: Growing Pains; This song is great for a detour down Memory Lane on our trip to Bounce Back Boulevard.
4. Mayday Parade: Save Your Heart; A fantastic reminder that you are amazing and someone will be worth your time (and love) one day.
5. Milestones: Hold On; A punky reminder that things will get better.
STAGE 7: R&B Because We're Single And Ready To Mingle
Yes, we just had a minor melt down but hearing our voices on Breakeven made us laugh so hard, it reminded us that being single is not such a bad thing. Here are 5 R&B songs for remembering that we are all that and a bag of chips by ourselves and nobody can tell us otherwise, especially not them.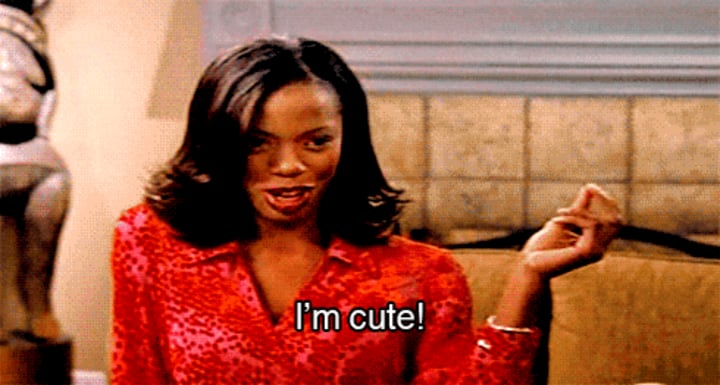 1. Mark Morrison: Return Of The Mack; The bounce back anthem. Sing this song to yourself with a pair of black glasses on while slow motion walking through a crowd of people and thank us later.
2. Toni Braxton: He Wasn't Man Enough; It was them not you. Sorry to their next person.
3. Bow Wow: Ain't Thinkin 'Bout You; We'd send this one to our ex if we could just remember their number... or insta... or name...
4. Destiny's Child: Jumpin' Jumpin'; The OG night out bop for when you are feeling TOO cute. Is there such a thing as too cute?
5. Mary J. Blige: Family Affair; Mary J. said it best, "We're celebrating no more drama in our lives"
STAGE 8: Rap/Hip Hop Because a Turn Up is Always Necessary Post Break Down... er... Break Up
While our mini breakdown was a lot of fun (all sarcasm implied) we've gotten it out of our system and we're ready to really turn up with (or without) our friends. Here's 5 Rap and Hip Hop songs to get our party on, and yes, they're the clean versions.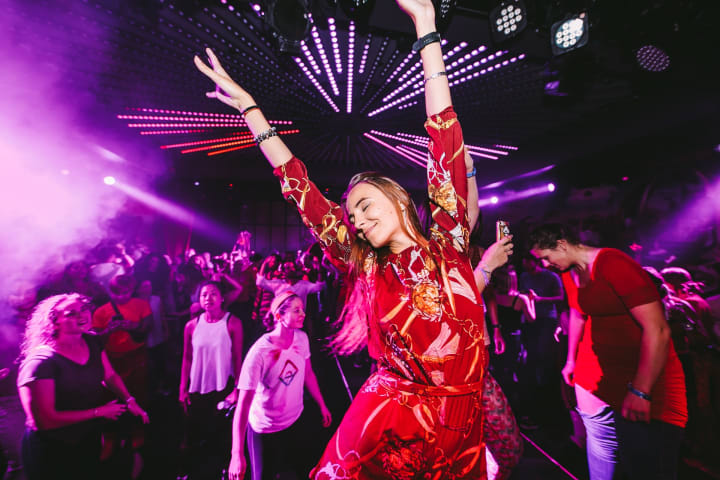 1. Webbie: Independent; Because you're a boss inside and out! Also because you forgot how to spell "independent".
2. Travis Porter: Ayy Ladies; A MUST on the party playlist if you're turning up with your girls and need encouragement from rappers you've never met before.
3. Kanye West: Gold Digger; Nobody but American Express and Student Loans took your money but you can pretend just for the night.
4. Drake: Nice For What; A "no stress, let loose and only sing the chorus because thats the only part you know" kind of anthem.
5. Snoop Dogg: Young, Wild & Free; The title says it all. We're young, wild and free, at least from relationships... we have work in the morning...
Bonus: 50 Cent: In Da Club; We call this the "My Living Room is a Night Club Now" anthem
Whether you've been single for awhile, you're fresh out of a break up or you're in a relationship and just wanted a good playlist (should we warn your partner?), we hope this playlist has helped you deal with your emotions surrounding Valentines Day and other times people insist on sharing their love publicly. Check out the link below to listen to this whole thing on Spotify and don't forget to share it with your other single friends year round.
playlist
20-something year old writer From Los Angeles, CA. Vegan. Skin Care Business Owner. Loves Marvel, long naps on the beach, and ignoring texts. www.BrelonEssentials.com