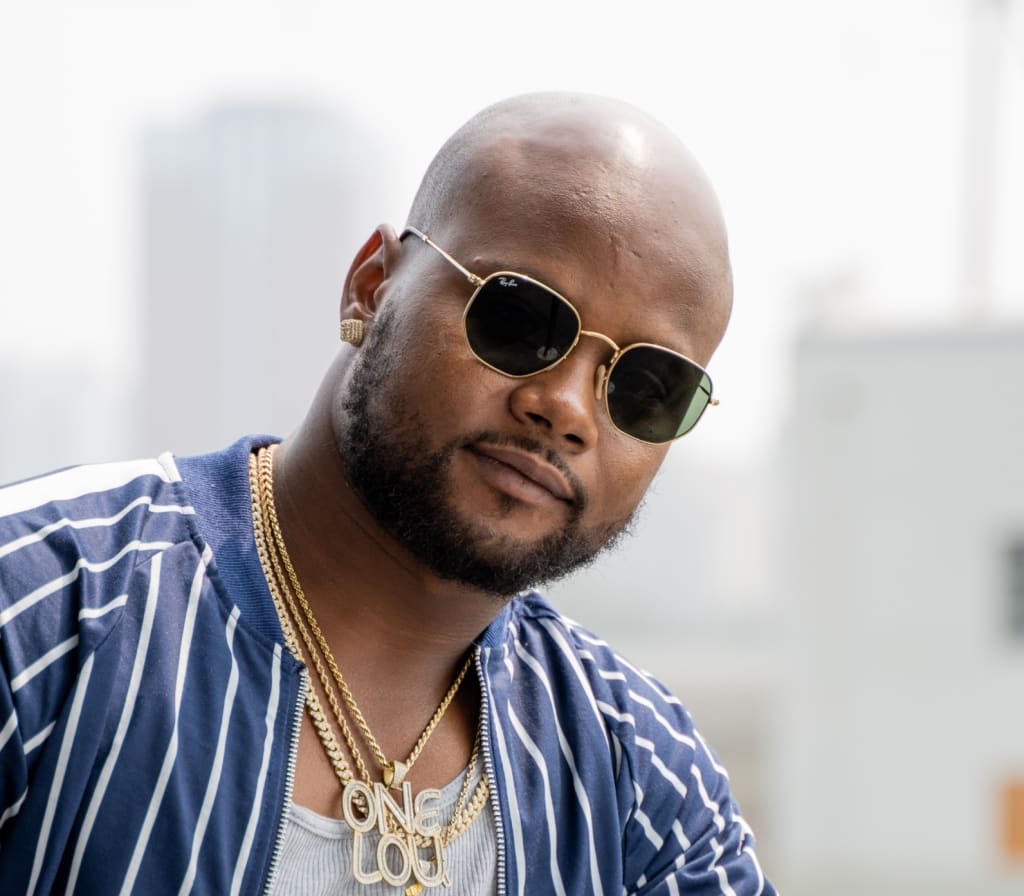 One Lou who is an independent hip-hop artist, writer, and record producer has been making moves in the hip-hop industry, his latest being a spot on DJ Drama's next mixtape. Having been through his own trials and tribulations -- he now seeks to inspire and encourage those that have faced similar struggles, by teaching them that there's a positive way out of any circumstance. This is further conveyed through his music as you can feel him pour his emotions on wax. One Lou's lyrics are influenced by his own experiences, visions, and goals. While the entirety of his music draws inspiration from artists like J. Cole, Anderson.Paak, Russ, T.I., Joyner Lucas, Master P, Tupac, Biggie, Gucci, and many others.
Luis 'One Lou' Angel Rivera Jr. was born in Rochester, New York. In 1995, his family relocated to Kissimmee, Florida and in 2013, he moved across the country to Colorado Springs, Colorado. He then there created E.G.O. (Energy Given Off) Feeders, LLC. in 2016. One Lou has performed at several venues and events in New York and Colorado and is eager to tour when it is safe to do so.
One Lou released his latest album, "Lessons" on June 12th and recently he premiered a music video for his song "Goin' Thru It" which has over 11.1k streams on Spotify + 3.8k views on YouTube. This has gained attention from Earmilk, Underground Hip Hop Blog, Rap Fiesta, Hip-Hop Basement, and more.
Vocal readers, please enjoy our interview!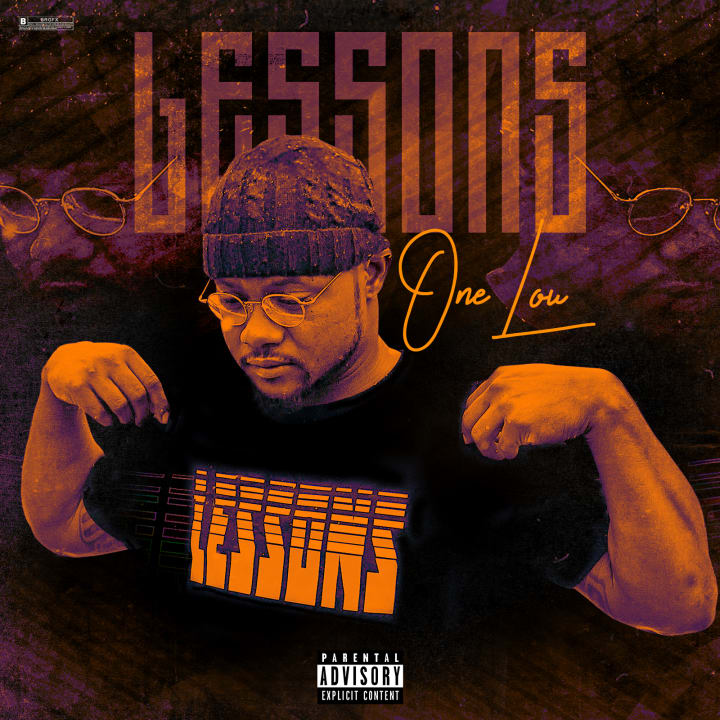 Tammy Reese:
What inspired you to get into the music industry?
One Lou:
Music has always been a part of my life. What further inspired me was knowing that I am a good writer and storyteller. When I'd be in the crowds at shows I'd think to myself, "I will be up there one day!" That's when I began investing in my craft.
Tammy Reese:
What type of messages do you convey through your music?
One Lou:
My music conveys the message that there will always be struggles, mishaps, etc. These are things that you will have to go through. My music inspires you to put yourself in situations that'll help you get to your destination and a place of peace in life. There are a lot of things I say that may sound like I'm "speaking down" on the streets, but that's not the case, they taught me valuable lessons you wouldn't get anywhere else in life. 
Tammy Reese:
Please tell me about your latest album "Lessons".
One Lou:
My "Lessons" album is a collection of trials and tribulations that I've been through, that have helped me get to the place that I am at now. A place that is to help better myself and others through my stories and music.
Tammy Reese:
What other artists do you aspire to work with and why?
One Lou:
I would love to work with Jay Z, Wayne, Jeezy, Gucci, Bruno, Kodak, Plies, and Outcast (I mean, this list can go on). I'd like to work with them because they are very lyrical, their verses are in-depth, and they have a way of making you "tune in" whether you want to or not. These are a few artists that I've seen that have mastered their craft and I feel like there would be more benefits from being in the same room with them than just music. With my mind and their techniques, I also believe that we can create many great things!
Tammy Reese:
How has the pandemic shaped your day-to-day life?
One Lou:
The pandemic has really made me focus more on the directions I want to take, to get to where I need to be. It has brought me a more innovative way of thinking and the process of doing things. It has shown me that if you are not at the forefront, you are definitely at the back. These times have shown the true colors of people.
Tammy Reese:
What are you currently working on?
One Lou:
I have several things in the works! I have my "Lessons" deluxe album on the way, I am on DJ Drama's upcoming mixtape (Street Sounds), I have several singles I plan on releasing this coming 2021, and I plan on dropping a few videos first thing 2021.
Tammy Reese:
What are you looking forward to in the coming year?
One Lou:
This 2021 I am looking to scale up across the boards! Network & net worth!
Tammy Reese:
What are some of the most memorable moments in your career so far?
One Lou:
My most memorable moments so far have really just been learning the game, exploring different processes, and working with others. I plan to get out in the public's eye more this year now that I have a plan in place!
Tammy Reese:
What have been some challenges?
One Lou:
Challenges have been just staying in the game! This game takes a real toll on artists more than anything. Staying in it and staying consistent is the key to succeeding.
Tammy Reese:
What else can we be on the lookout for from you?
One Lou:
You can be on the lookout for more music and more videos. I will be implementing a few social media schemes into this upcoming year. I will release what they will be soon!
Tammy Reese:
What advice would you have for anyone who wants to get into the music industry?
One Lou:
I would have to say, have a plan, and if you don't have one, create one. Then invest in that plan and stay the course. It is not easy! Mind yours and be yourself, because everyone is not for everyone.
Keep up-to-date with One Lou and his career journey by connecting on Instagram.