Ofra Haza: The Madonna of the Middle East
Someone who has always inspired me. An Israeli-Yemenite singer who will be remembered for her innate musical talent
Im Nin Alu (If the Gates were Closed) The first Ofra Haza song that I listened to when I was 12 years old. This song was released in 1978 at the local theatre that Ofra Haza was a part of.
Biography
Ofra Haza was an Israeli-Yemenite singer, actress, songwriter and award- winning recording artist. She was born on November 19th 1957 in the impoverished Tel Aviv neighbourhood of Shechunat Hatikvah to a destitute family of nine children (six sisters and two brothers). Her parents Yefet and Shoshana Haza were Mizrahi Jewish immigrants from Yemen.
At the young age of 12, Ofra Haza joined the local theatre group, where theatre manager Bezalel Aloni recognized her innate singing talent. Ofra has gained the opportunity to be spotlighted in many of the productions of the theatre. Bezalel Aloni eventually became her manager and mentor in the career of performing arts. At 19 years old, Ofra became the centre of the spotlight, being considered Israel's supreme pop star and was referred to as "The Madonna of the East" by music journalists. In 1979, Ofra Haza completed her mandated Israeli military service.
Career
At the start of her career in the performing arts industry, sh released quite a few albums like Ahava Rishona (First Love), Vehutz Mizeh Hakol Beseder (Apart from that All is OK), and Atik Noshan (Ancient Old) at the Sadnat Teatron in her hometown. These three albums were created in 1974-1977 in collaboration with the Shechunat Hatikvah Workshop Theatre (aka Sadnat Teatron). In 1977, she released an upbeat song called Shir HaShirim Besha'ashu'im (The Song of Songs), which you can listen to in the video below.
Ofra Haza's meaningful and successful career in the performing arts industry continued well into the 80's and 90's. Ofra incorporated her natural music abilities and her Yemenite origins to create such phenomenal musical pieces. A few of my favourite musical pieces that were created by the beautiful, angelic, gifted and intelligent Ofra Haza are Yesh Li Gan (I Have a Garden), Yamim Nishbarim (Broken Days), Superstar, Chai (Alive), Adama (Earth), and Kol Yom Matchila Shana (Every Day a New Year Starts) that were released in the 80's. Give the songs Superstar, Chai (an award winning hit) and Yamim Nishbarim a listen to for a great start to your day!
1. Superstar
2. Yamim Nishbarim (Broken Days)
3. Chai (Alive)
Ofra Haza gained momentum after releasing her album called Shirei Teiman (Yemenite Songs) in 1984. The songs in the album were based on the songs that Ofra listened to during her childhood and amalgamated Middle Eastern percussion and classical instruments which were based on her Yemenite origins. Further fame came with the single called Im Nin Alu as part of her 1988 album called Shaday, in which she was a recipient for the New Music Award for Best International Album of the Year merit. This specific song topped the Eurochart for two weeks in the summer and was on serious rotation on continent-wide MTV channels. The single only made a short appearance in the UK top 40 singles chart, however it became a popular song to be danced to across Europe and the United States, being the most well-known hit in Germany for nine weeks.
Other successive Yemenite songs such as Galbi, Daw Da Hiya, and Mata Hari also gained fame, nevertheless they did not quite match the expected level of success of her first hit. The most featured song Im Nin Alu was featured on the Grand Theft Auto: Liberty City Stories video game music playlist and was released in 2005 (5 years after her passing). In 2009, this song was also featured on Panjabi MC's album Indian Timings.
A few of Ofra Haza's albums like Fifty Gates of Wisdom (1984), Desert Wind (1989) and Kirya (1992) also gained fame and got excellent reviews. The Kirya album (which was co-produced by Don Was) received a Grammy nomination.
I would love to share some of my favourite Yemenite and Hebrew songs by Ofra Haza that I enjoyed listening to over the years. Many of these songs were released in the 80's.
1. Yesh Li Gan (I Have a Garden)
2. Etz Harimon (The Pomegranate Tree)
3. Lefelach Harimon (As a Slice of Pomegranate)
4. Neshikot Bayam (Kisses at Sea)
Personal Life, Marriage and Tragic Death
Once Ofra was 30 years old, she had a strong desire to raise a family of her own. Asides from being career-focused, she was also driven to searching for a husband. It was not until Ofra was 39 years old that she found and married businessman Doron Ashkenazi, after Doron was found arriving at her home in a horse-drawn carriage. Ofra got married at the rooftop of her family home on July 15th 1997. Ofra and Doron did not end up having children, however Ofra was the adopted mother of Doron's adopted son Shai Ashkenazi. Doron also had a biological daughter that he had from his previous marriage. After Ofra Haza had sex with Doron, he ended up infecting her with AIDS (Acquired Immune Deficiency Syndrome), after being HIV-positive.
Within a few years time, Ofra Haza became diagnosed with AIDS, but refused to reveal her diagnosis. Although she was gradually becoming physically feeble, she was mentally strong and did everything she could to keep living the life that she still had. Over time, Ofra's condition got worse and it became impossible for her to keep living. Ofra became insanely thin and was regularly vomiting as a result of her illness. She became bedridden and unable to move around on her own, and had to depend on caregivers and doctors to take care of her.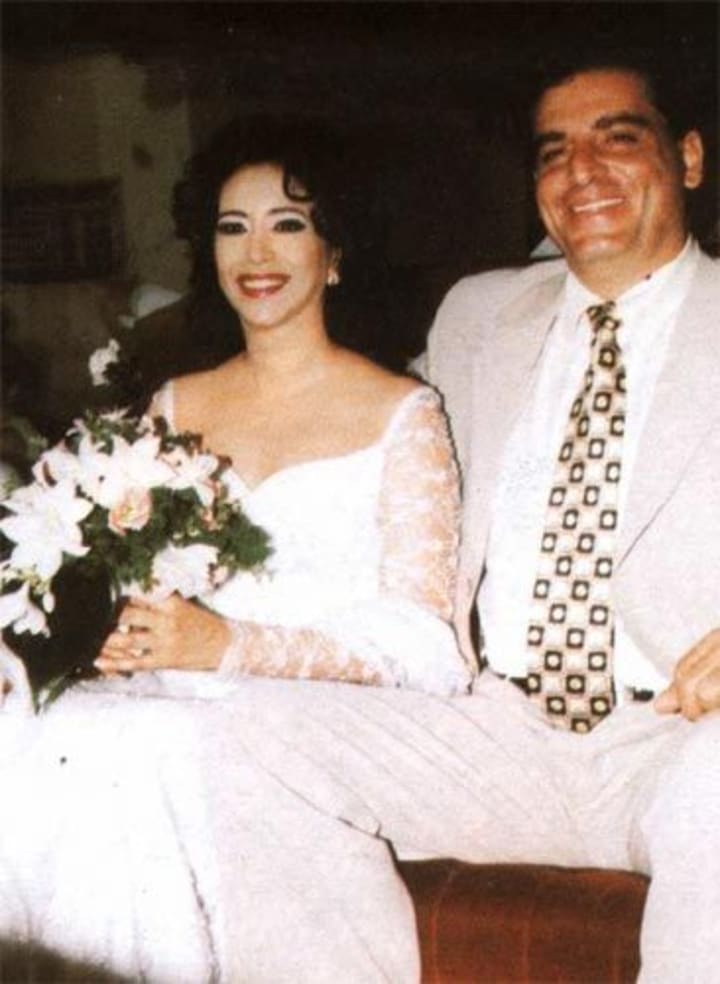 Although Ofra Haza was diagnosed with AIDS, the media mentioned that she was sick with ther flu and was experiencing complications which was untrue. The symptoms such as having a mild shortness of breath, and body marks after being injected with drugs did not match the symptoms of AIDS.
Ofra Haza was hospitalized on February 12 2000. She was in critical condition and her disease was considered to be life-threatening. For five days, she has been sedated and was connected to a respirator. She became swollen and severely debilitated. She was unable to see and became unconscious. There was no chance of her recovering from this serious disease that she was sick with. On February 23rd 2000, Ofra Haza suddenly, unexpectedly and tragically succumbed to her illness at Sheba Medical Centre in the Ramat Gan neighbourhood of Tel HaShomer. Ofra fought for her life for 13 days in the intensive care unit at the hospital. There was a periodical breakdown of the important systems in her body. Her husband Doron Ashkenazi died a year later from a drug overdose. Ofra Haza is buried in the Artists section of the Yarkon Cemetery in Petah Tikva, which is near Tel Aviv, Israel.
Feel free to watch a video of her funeral below. ****If you start to become triggered and upset, please refrain from watching this video and move onto the next part.
Final Thoughts on Ofra
Even if Ofra Haza is not physically here with us, we can bring her to life by watching video clips of her, listening to the amazing musical pieces that she created over the years and looking at multiple photographs of her. She was a talented, intelligent, and career-oriented woman who loved her colleagues, family, friends and fans. I admire her ability to incorporate roots from her culture and modern music styles to make the music pop out. Since the age of 12, I have been a fan of her, her music and have been fascinated by her culture.
As a poet, writer, artist and music-loving 23 year old woman, I regularly use Ofra's music and innate creative abilities as a resource. Listening to her songs, watching videos of her and reading articles about her gives me further inspiration to keep writing and creating.
Ofra also inspires me to keep living, despite the circumstances you are facing. I go through a lot, but I am still able to function, live, learn and develop as a human being. Ofra Haza was physicall sick, but mentally strong enough to keep thriving and loving the people around her. Life is hard, but that doesn't mean that we can't live and function at the best of our abilities. If Ofra can do it, I can do it!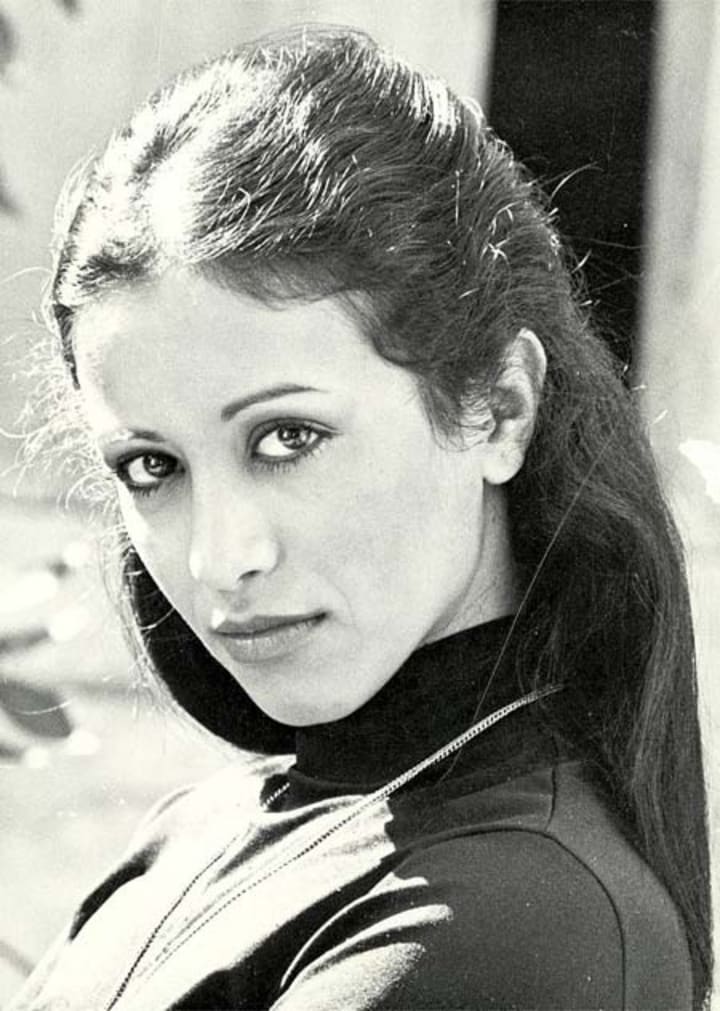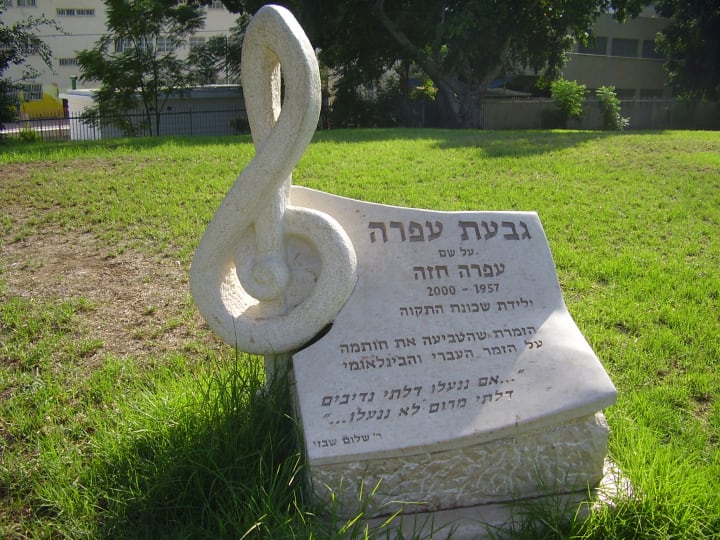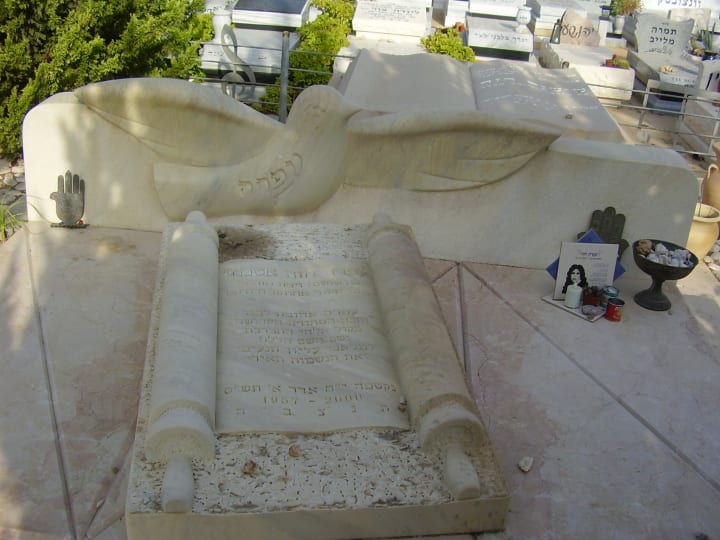 celebrities
I'm a 24 year old poet, writer and visual artist. I've been writing since I was 8 years old and I have many great hobbies like reading books, walking outside, doing puzzles, listening to music, etc!
Be yourself! Let's connect!