Nothing But Thieves - The Vic - DCC Tour Chicago
step into the DDC universe...it's members only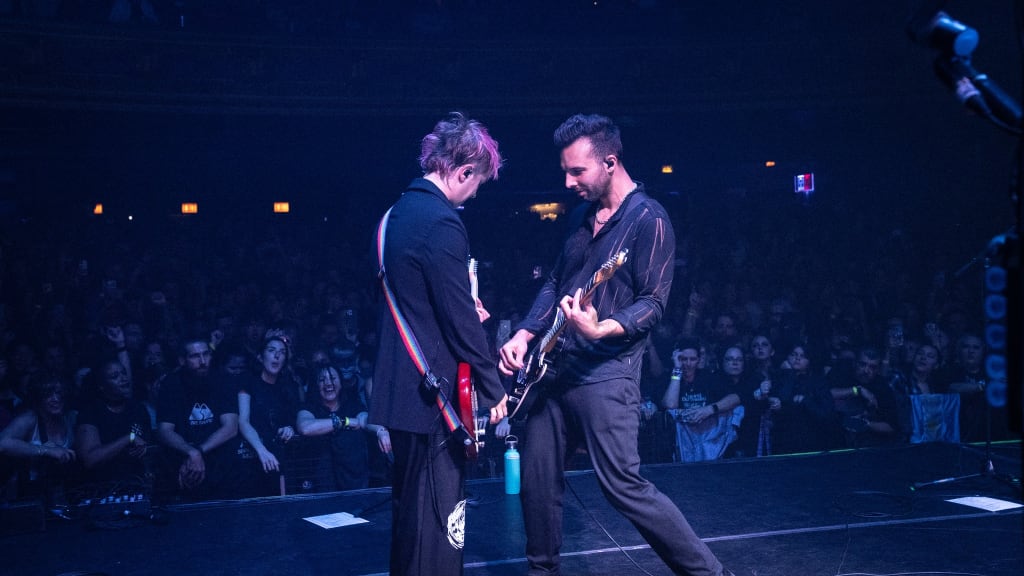 Courtesy of The Vic Theater
It's been a while.
I decided to dust off the ol' proverbial ethernet cord and power up my brain to get the creative juices flowing. The question remains…what has to happen for an artist to lose its spark, that they take such a massive hiatus from something that they undeniably love, crave, dream about, think about…
I'm still trying to answer that question as the artist in question is me, myself and I. While I've stepped away from writing for quite a while, the thought of not writing has been haunting me every waking moment of my life. This hiatus was not something that was planned nor anything I had anticipated on prolonging. In fact, the lack of inspiration, drive, motivation and momentum all joined forces to create said hiatus…pinning me down to my bed, handcuffing me and leaving me alone with my thoughts that held zero to no substance. The days became darker, the nights shorter…and suddenly the time that would normally be dedicated towards research, discovering new playlists, listening to new independent bands and attending live concerts was replaced with the monotony of everyday corporate life.
I forgot who I was for a hot minute while the dull cacophony of corporate jargon was burning the remnants of my brain cells like an old, dusty cigarette bud. Somewhere in the middle of screaming into a pillow and trying to dig myself out of this rut that was slowly but surely burying my creativity alive, I turned to a band that has always nudged my heart and soul in a way no other band could.
Nothing but Thieves, a very underrated yet impeccably talented group of guys from the UK, have become the soundtrack of my life for the last five years. We've got the lead vocalist, Conor Mason, whose vocal range never ceases to amaze me; guitarist Joe Langbridge-Brown, guitarist and keyboardist Dominic Craik, bassist Philip Blake and drummer James Price. I was first introduced to them by stumbling upon their "Broken Machine" record on Spotify shuffle and was instantly hooked. I had the privilege of seeing them perform live at The Metro in Chicago, which I believe was their North American debut, in 2018.
Five years later and the boys have bestowed us with the EP "What Did You Think When You Made Me This Way" which kept fans on their toes. Conor's vocal range and the band's intricate mix of heartbreak ballads and sexy riffs left a lot to the imagination. Then, in early 2020, the band asked a very fundamental question in its follow up single "Is Everybody Going Crazy?"
It brought to light what we were all thinking out loud. The song was quick to point out the very mindset of sheer panic and distress many of us had been feeling at the time. When the world paused, many of us turned to music and pressed play. Conor referred to it as a "melting pot of sound" as nearly every member of the band had a chance to contribute something unique to it. Its melancholic overly riffy vibe was reminiscent of what many had felt and had become an initial precursor to the band's third full length album "Moral Panic".
The album did very well on the streaming charts despite not having the same opportunity at a proper promotion as their previous musical records.
The power of rock and roll and the many devoted fans that have pressed play was on the band's side…calling for a companion EP. The people wanted more. The millions of streams that kept coming brought us Moral Panic II which produced the infamous yielding song "Futureproof" in 2021.
While fans fully immersed themselves into the Moral Panic sphere, engulfed by the vibrant vinyl artwork that would put any arsonist to shame with its crimson, fiery shade of orange and yellow followed by its calming combination of sapphire blue and lilac sky of Moral Panic II, 2023 brought us a full length album transcending us to a new musical chapter…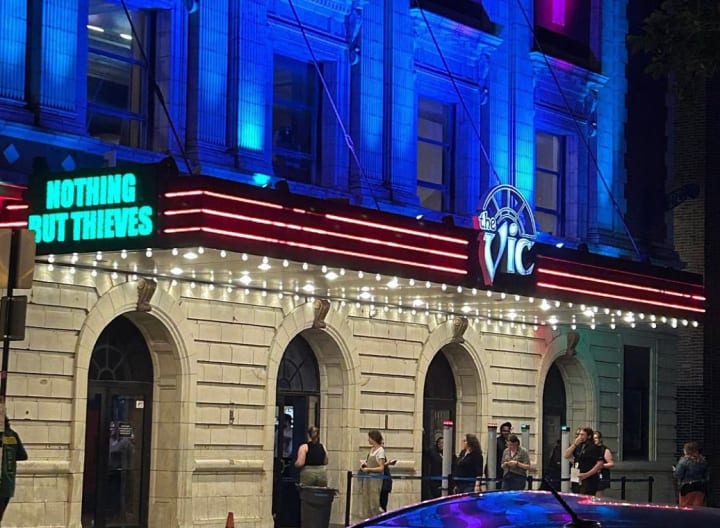 So ladies and gentlemen…I'd like to welcome you to the Dead Club City universe. I've been and hearing Conor's voice as he hit the Chicago stage at The Vic Theater September 23rd was the antidote that my musical soul craved for the longest time.
Instinctively, I could feel that this show was an apology for being away for so long, yet a trip down memory lane all in one. After all, the audience had a chance to hear "Sorry" off of the 2017 Broken Machine record. Conor was authentically in awe that so many devoted fans showed up to celebrate and sing along calling it "the best show of the tour so far".
The crew illuminated the stage with colors reflective of that particular musical era…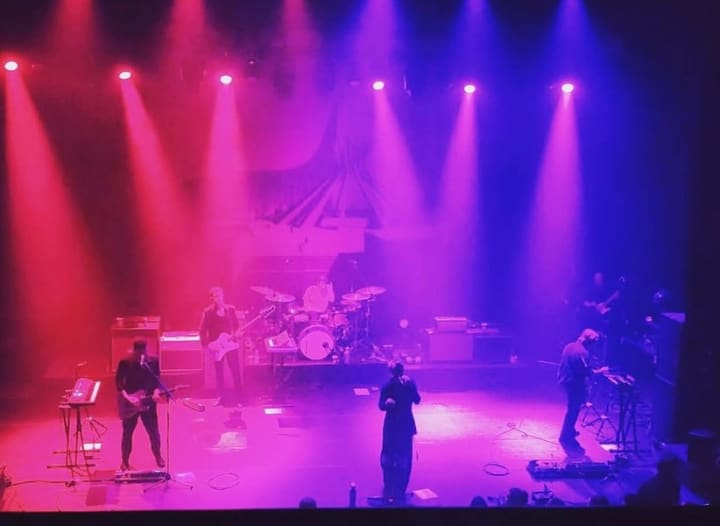 Opening up with "Welcome to the DCC", which is also the first song off of the Dead Club City album, the stage turned a velvet red…many of us may wonder…what the hell is Dead Club City?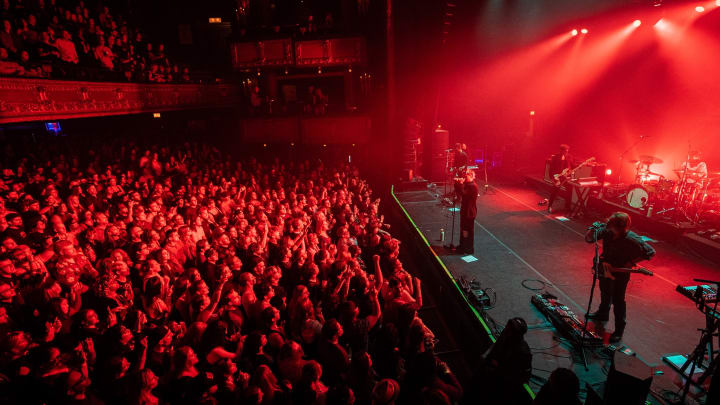 It's a "members only" club, a mindset, a universe that explores various concepts of real life experiences coupled with the complexity and intensity of romantic relationships. You're invited on a journey where every story conjures up new characters, new problems, new perspectives… you're meant to "live your perfect life" as you see fit. It's whatever gets you to elevate, to move forward, to proceed against all odds and live life to the ultimate fullest. The DCC universe is very much open to interpretation. It holds no strains, no one is held captive because every person's understanding of the world is different, therefore the concept of the entire album is also reflective of that.
There's a hidden gem in a lyric that appears in "Keeping You Around" where Conor states "I'm still a broken machine, babe" giving a nod to the 2017 Broken Machine record that initially put the band on the North American map enticing the American ear to fully envelope its message of imperfection.
Dead Club City is lyrically and phonetically intense and different. No two songs are the same and therefore the stories also continue to change. Each song derives a different kind of feeling as Conor revealed in between the band's set that "some songs may be sad, some songs are sexy" but the band never shies away from hits like "Real Love Song" to its revamped DCC counterpart "Do You Love Me Yet?" to bind a narrative together, perhaps by its message and Conor's shapeshifting vocal range.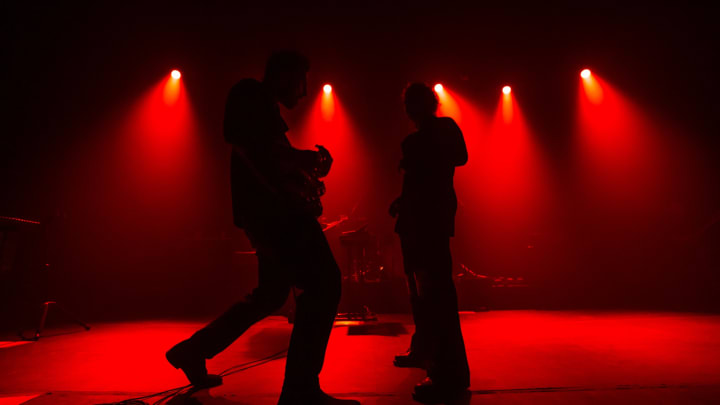 The band showcased a collective range of rock n roll and married it to a mix of soul, pop, hip hop and dance.
The audience teleported back to a medley of sounds from the likes of their self titled full length album dubs of "Trip Switch" and the slow love ballad "Lover, Please Stay", "Broken Machine", a decent chunk of their "Moral Panic" and "Moral Panic II" albums saluting the night with DCC's "Pop the Balloon". The crowd went absolutely feral when they heard the first riffs of the track and I did not expect that particular track to have such a profound effect. In listening to that song through my headphones or even the TV speakers in my living room…it's a slow build.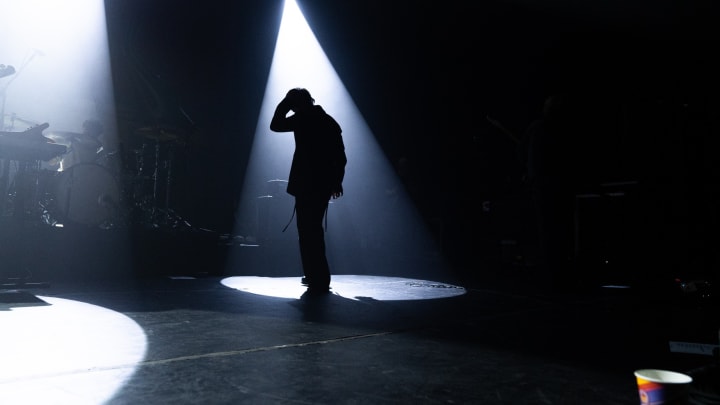 "Pop the Balloon" is the heaviest track of the album…it's not my go-to track whenever I play the DCC album, but it certainly grows on you the more you embrace its mysterious tone. It's filled with bass and drums that lay on top of each other…as if competing for the best in show. The lyrics are eerie, the accompanying sounds bring about a twist where the riff is building up to a guitar solo before the doors of the Dead Club City universe are closed and the riff comes to a halt.
I still can't believe I'd made past the velvet rope and officially coined the title of a true DCC member because after all…"Haven't I told ya, it's members only?"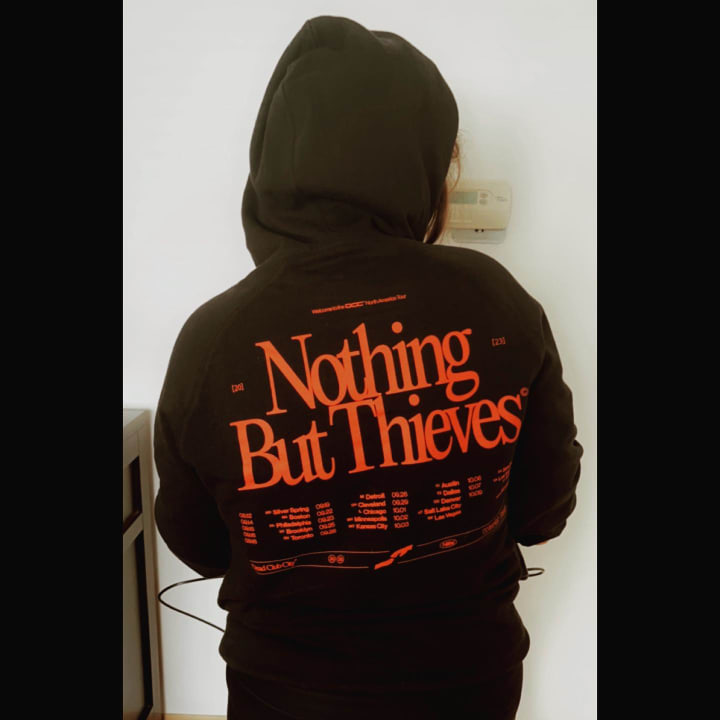 You can check out the full set list from the show on Spotify.
About the Creator
I am an intricate mix of flavors and you'll get a taste of them through my writing pieces; versatility and vulnerability go together like a fresh-baked croissant+coffee.
Reader insights
Be the first to share your insights about this piece.
Add your insights