New Music Video from Yaz
This video is everything you love about Los Angeles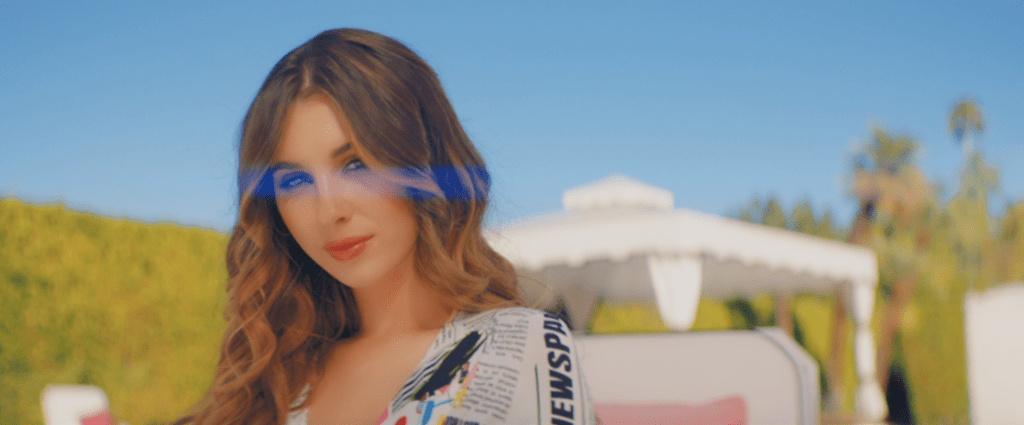 A few weeks ago Yaz released her single, "Fall Apart" her breakout solo single. Previously, Yaz has been releasing as part of a duo with Austin Ward. Their debut track "Malibu 1992" has over a half a million streams, and their music video for "Got Your Love" achieved over 200,000 views. "Fall Apart" only came out in mid-February and it's already achieved almost 50,000 streams. And she didn't just half-heartedly come out as solo artist, she came out strong while keeping true to the sound her listeners has grown to love.
This accompanying music video screams Los Angeles from its bright and festive colors and fun summery vibes. Even from the opening scene, the first thing you think of is the iconic Hollywood sign. If you need reminding on just how beautiful and sunny Los Angeles is, then I recommend you check out this fun video and literally soak up the glow from Yaz.
Like a siren calling to her lover, Yaz is decked out head to toe throughout the video and beckons to her beaux to leave all of his baggage behind and just to fall deep into their feelings together. Yaz's vocals are warm and breezy that if you close your eyes you feel like you could be listening to this track while lying on a beach.
The lyrics of the track highlight a complicated romantic relationship. "I wish that we knew where we were headed from the start / Wonder why we didn't see / You've been blinded just like me." These entiments I'm sure many of us can relate to but the video takes the story even further. Watch as the swoon-worthy love interest can't help but see Yaz everywhere. In a book, when he's out and about, reading, he can't just get her out of his mind.
"This song is about the journey and struggle of leaving my old life and stepping into my new one." - Yaz
The lyrics and the video in combination really tie the narrative together. The video is dazzling and glossy like any new relationship at the very start, and the lyrics are filled with complexity and the inner struggles of wanting to jump into something new feet first. that just makes you want to know all of the tea. How did the two meet? Why do they only have one night? What kind of baggage does this man carry that's holding him back from being with Yaz? Especially knowing that this was based on something that Yaz has experienced, I would love to know the rest of the story and I'm sure I'm not the only one.
"Fall Apart" was mixed by the Grammy-nominated Spike Stent and Michael Freeman. Stent is known for working with many noted celebrities such as Madonna, Lady Gaga, Beyoncé, Coldplay, Gwen Stefani, Maroon 5, Ed Sheeran, Justin Bieber, and Harry Styles. The video was directed and produced by AZ films, who are known for their work with Frankie J., Baby Bash, Sean Kingston, Snoop Dogg, T-Pain, and more. Seeing all of these accolades it's clear to see why this video and song are so well executed.
Hailing from Hollywood and born to Kiwi parents, Yaz has spent her recording career injecting old school soul into a modern pop & hip-hop landscape. Yaz has developed a devoted following across the world and is known for her uncanny ability to transform her sweet yet self-confident sound across multiple genres. She has spent her whole life around music as part of the EastWest brand — both the award-winning sample library company and world-famous recording studios.
Follow Yaz on Social Media: Instagram | Spotify | YouTube | Facebook | Twitter