Never Grow Old
The Queen of Soul's amazing grace gives us precious memories. You'll never walk alone again.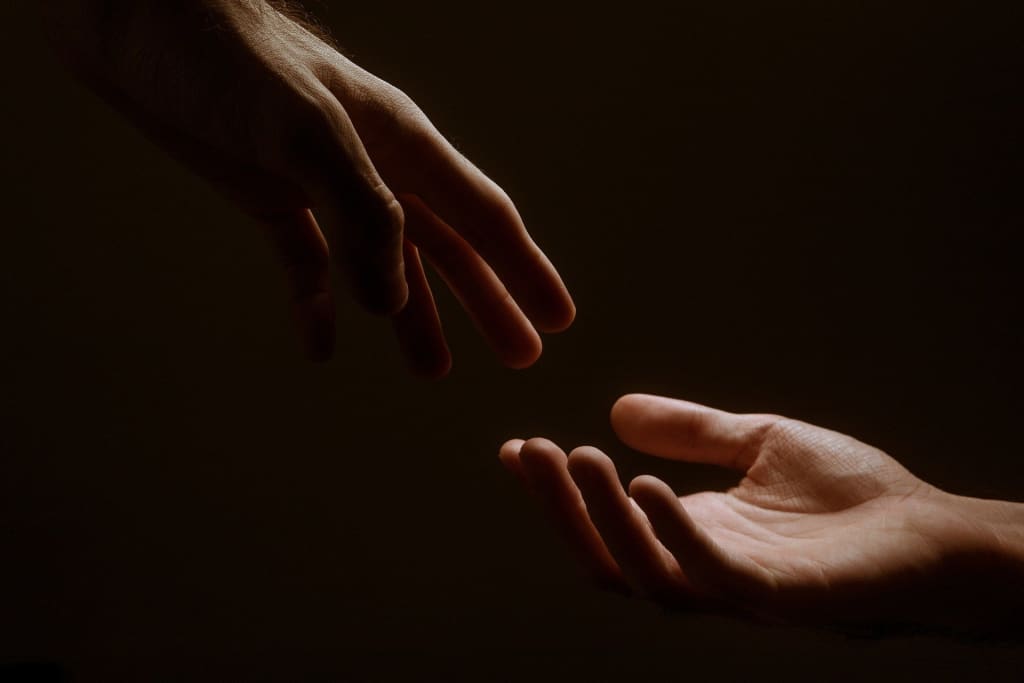 Image by Jackson David from Pixabay
Few could be less qualified to talk about black women in music than I am. After all, I'm a white, middle-class male of late middle age who grew up in a working-class neighborhood in North London, listening to the film music of John Barry and grooving to The Beatles.
As with anyone with wide-ranging interest in music, though — everything from jazz (Pat Metheny, Miles Davis, Marcus Miller) to prog rock (Pink Floyd) to the classics (Shostakovich's symphonies, Beethoven's piano sonatas) — my tastes have matured over the years. My playlist today includes Lisa Gerrard and Eivør Pálsdóttir, but also — and this is key — Lauryn Hill, India.Arie and Alicia Keys. Anyone exposed to a range of vocal influences today can't help but pick up the effect black gospel music has had on virtually every genre of music sung around the world today.
For all the power and societal influence of the black churches with their glorious choirs, and the groundbreaking singers of their day — the originals: Otis Redding, Marvin Gaye, Little Richard (who had a profound influence on the Beatles), Curtis Mayfield, James Cleveland and countless others — it's the women — Billie Holiday, Nina Simone, Etta James, Whitney Houston, Faith Evans, Mariah Carey — who stand out for me. I've listened to music since I was little, and learned how music can tell stories that transcend words. Music has a way of communicating not just across national boundaries but through different languages and entire cultures. Black music is pure. It cuts through the clutter. And, for me, the female voice shines bright and as clear as a summertime day.
The best music works on a subliminal level. The most profound music drives us to action, be it political, philosophical or emotional. Bear witness, take action. So much of the best and most profound music, it seems to me, gives voice to communities that have been marginalized, even as that same music can celebrate life. That can be a tricky line to walk. The best do it with seeming ease,but it is anything but easy.
It was the passing, just two and a half years ago now, on Aug. 16, 2018, of Aretha Louise Franklin that brought it all home. The "First Lady of Music," as the Rev. James Cleveland called her while introducing the then 30-year-old Aretha Franklin to his congregation at Los Angeles' New Baptist Church, touched the collective nerve. A nerve both deep and personal.
I turned to the restored, two-hour, 41-minute digital recording of Amazing Grace: The Complete Recordings (Live) for solace, and a reminder of what Aretha Franklin meant, not just to the world of music but to people's lives.
Amazing Grace: The Complete Recordings is a tour-de-force, from its church organ introduction and opening remarks by the Rev. Cleveland — recorded in 1972, and again in 1999 — to her 15-minute, 27-second cover of Never Grow Old toward the end of what must be one of the most stirring live recordings in the history of recorded music.
Precious lord, that voice — Aretha Franklin was a prodigious talent by the time she was 14 — reproduced in you-are-there-clarity by the miracle of modern-day remastering technology.
On that solemn day in August, 2018, it was hard to shake the feeling that one of the greats had left this earth, to a better place...
The memorial service and subsequent lying-in-repose at the Charles H. Wright Museum of African American History in Detroit, followed by the Homegoing Service at Detroit's Greater Grace Temple, was both soulful in its commemoration of a life lived and inspiring in its affirmation of lives yet to be lived.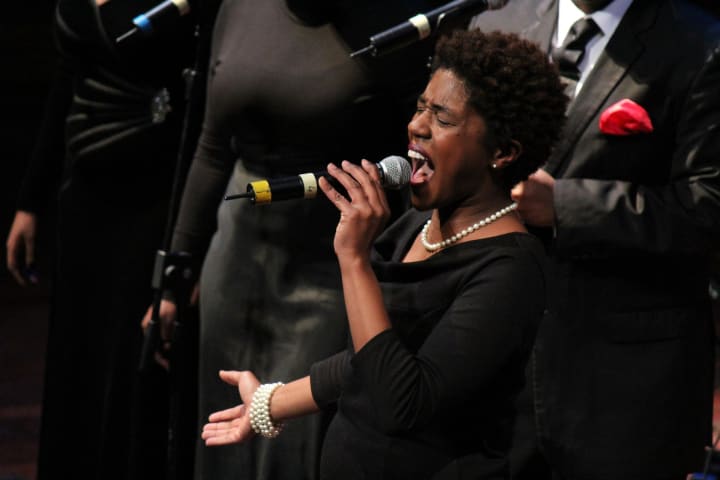 The list of attendees that day — an honor roll if ever there were one — shone a cultural spotlight on the Clark Sisters, Angie Stone, Jennifer Holliday, Chaka Khan, Fantasia, Jennifer Hudson, Queen Latifah, Yolanda Adams, Shirley Caesar and Loretta Devine, among so many others, so many black women who found music their calling. I was profoundly affected, watching this from 2,500 miles away, on the other side of the continent, and I feel myself welling up again as I write this now — Amazing Grace: The Complete Recordings playing through noise-cancelling headphones, with the volume turned as loudly as my hearing can handle it. This is the kind of music that can be played both softly, in moments of reflection and somber contemplation, and with the volume turned up, the better to hear the music in all its fulsome glory.
Life is a miracle, and for me — and for so many others — it was a miracle having Aretha Franklin in our lives. Cue the words of the Rev. Cleveland, midway through Amazing Grace: The Complete Recordings, moments after Aretha Franklin's 16-minute cover of Amazing Grace, in that stylized, up-tempo, exquisitely personal way that marked her signature sound: "Thank you so much . . . may I say to you, don't miss tomorrow night. You haven't heard anything yet."
The Complete Recordings (Live) is a genuinely life-affirming album, a milestone for its time and a milestone in its own time. And why wouldn't it be? Amazing Grace is about life. Aretha Franklin was about life.
"Music changes, and I'm gonna change right along with it," she once said famously. Soul is the constant, she would go on to say. "It's always going to be there, in different flavors and degrees."
She identified women, children and older people as the three least-respected groups in our society, and she meant it. "If a song's about something I experienced or that could've happened to me, it's good," she said. "But if it's alien to me, I can't lend anything to it. That's what soul is all about."
Aretha Franklin said it was an honor if she could be an inspiration, even if only once, to a young person. "It means I've done my job."
Her counsel: "Be your own artist.Always be confident in what you're doing."
Music is a gift from God, but also a sacred responsibility. Aretha Franklin knew that. She knew it to the core of her being. "Music does a lot of things for a lot of people. . . . It can take you right back, years back, to the very moment certain things happened in your life. Sometimes, what you're looking for is already there."
Aretha Franklin was confident in her own abilities, which were considerable. She was also humble, in her own way. "I didn't think my songs would become anthems for women," she once admitted. "But I'm delighted. Women probably feel compassion and relate to the lyrics."
Aretha Franklin is no longer with us, but as she famously reminded us in another moment, "I will always be singing somewhere."
What is it they say? Truth-tellers help other people seek the truth within themselves. And Aretha Franklin was one of the greatest truth-tellers of her generation. It's virtually impossible to listen to her music today and not get it, as if she's still with us.
In a Zoom call with reporters last month that I was privileged to sit in on, Yolanda Adams, the First Lady of modern gospel, spoke of the elegance, grace and truth of music in the black church. Yolanda Adams was one of a group of invited guests to promote US public broadcasting's four-part documentary series The Black Church: This Is Our Story, This Is Our Song, hosted by Dr. Henry Louis Gates — also in on the call.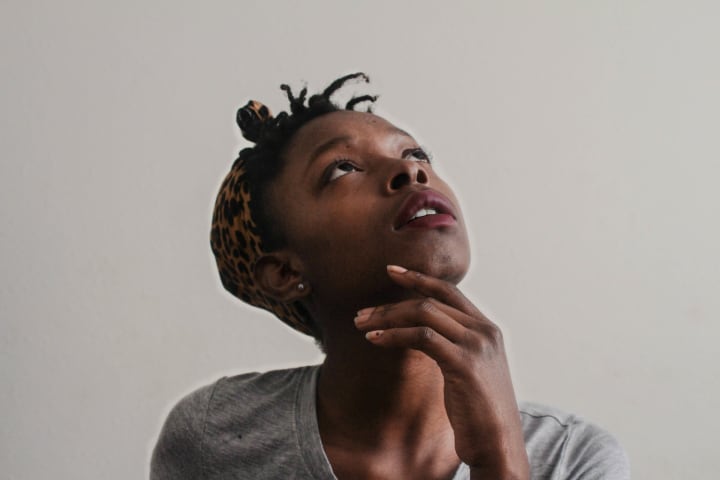 Yolanda Adams explained how the music of the black church provides solace for the downtrodden.
"The way Jesus expressed himself is not about hell and damnation," Yolanda Adams said. "It's about the kingdom being on the inside. And when you have a kingdom on the inside, you feel more empowered. You feel more inspired. You feel like you can take on the world.
"That's one of the things I believe as well with the slaves and former slaves. They knew there was something inside them, some type of power, some type of genius, something that would get them past their present moment. "So that is why we as African Americans hold onto our faith, no matter what it is, really strong. Because it gives us (the belief) that you can make it until tomorrow, and the next day, and the next day, and that your future is more bright than it is right now. This is not your final destination. It is just a part of your destiny."
The music of the black church, of the blues and R&B, transcends cultures. Years earlier, I sat in on a night-time press conference with the Scottish-born, Aberdeen-raised singer Annie Lennox, who had just released her album Nostalgia, an album of covers from the Great American Songbook, written in the 1930s, and a song list that included Billie Holliday's God Bless the Child and Screamin' Jay Hawkins' I Put a Spell on You, among others.
Annie Lennox grew up in a low-income housing project in Aberdeen, a city of some 210,000 in Scotland's northeast. Her family did not come from money; her only access to music growing up was a small transistor radio with tinny sound, on which she'd try to tune in whatever music stations the on-again/off-again antenna could pick up.
It was through that transistor radio in a small, crowded tenement that a slight, small-for-age white girl from the projects of inner-city Scotland was first exposed to gospel, soul and R&B from America. It was the real thing, she realized, and it shaped her musical sense and sensibilities for life. She grew up listening to Motown and Stax; as she grew older, she danced in local Aberdeen dance halls to Stevie Wonder and The Foundations, Four Tops, Martha Reeves and the Vandellas. The Motown sound left an indelible impression on her. Music is energy, Annie Lennox said. It works on you; it's not something that can't be explained.
"I can't explain it because I'm not a scientist, but I know what it is," she replied, when I asked her about her influences. "I feel what it is. That lament, that piobaireachd — [Scottish] bagpipe music that they played traditionally back in the day after a battle, after people were slain — is so somber and so noble. It's darkness and melancholy, something maybe in the DNA. I don't know how it gets passed down through generations, through the bloodstream or whatever. I don't know. But you feel it. You feel it. I carry it in me. That's the beauty of music. It's an open call to all cultures, all races, all nations. It's the language of the soul, language of the heart, and of the intellect. I just feel so blessed to have been a musician in my life, with all the challenges and all the giving-ups and everything, the celebrity and all the bullshit. I love the music, that's all."
My own mother — now passed — was christened Daphne Veronica Trew, a Catholic-Irish name from the north country, but her nickname, from her mid-teens onward to the day she passed, was Billie.
She grew up in North London, and was in her early teens when the war broke out. She lived through the London Blitz, through 1940-'41, one of a handful teens and children not evacuated from London prior to the war. She joined a dance troupe during the later war years, and performed for Allied soldiers — English, Canadian and American — before they shipped out an uncertain future on the Western Front. She learned music inside out, from the greats. You could say she came by the name Billie honestly, though being a child at the time, I could never figure out quite why.
Now I think I know.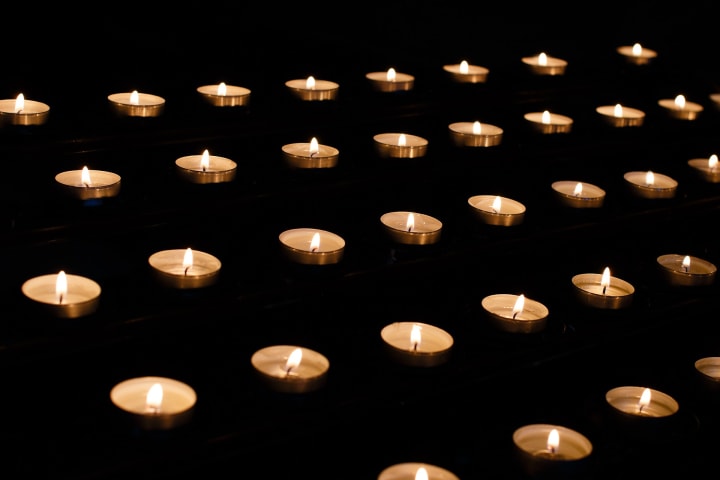 Hamish Alexander
Recovering journalist. Visual storyteller. Digital nomad. Natural history + current events. Raconteur. Cultural anthropology.
I hope that somewhere in here I will talk about a creator who will intrigue + inspire you.
Twitter: @HamishAlexande6
See all posts by Hamish Alexander →