mysoundMusic Rocks!
featuring a few rock duos and rock bands that have caught our ear.

There is something special about rock music. It ignites something within many of us that often leads to breaking into air guitar solos, singing off-tune alone in the car, and even even some thrashing of the head.
mysoundMusic Rocks! has discovered some very talented rock duos & bands that just may help contribute to your car jam sessions.
FEATURED ARTIST: Jocelyn & Chris
Think rock is dead? Meet Jocelyn & Chris. Two analog souls hell-bent on inciting a new rock revival. Jocelyn & Chris and their band have charted four consecutive commercial radio singles in the Billboard AAA Top 40, taken two records to #1 on the Relix Jambands Top 30 Album Chart, and appeared nationally on NBC's Today Show.
From American Songwriter:
Brother and sister band of Jocelyn and Chris Arndt originally wrote "Black and Blue" for another artist but liked the song so much they decided to keep it for themselves.
Off the sibling's eighth album Favorite Ghosts, "Black and Blue" is a bluesy longing for love, perhaps requited, with Jocelyn's sultry vocals glazing around lyrics charting the metaphorical bruises of love:
Hopeless

I should now this

Thought I was making progress

Broken record player

Layer after layer

Coming undone

From the moment we said goodbye

I knew we couldn't lose you if I tried.

and don't miss these Rock artists favorites:
Rick and Friends
The artists seasoned professionals, Rick Drevet and Mark Pappalardo collaborate on a new musical venture. Their vast musical and life experiences, energizes them to create classics that will stand the test of time. They share a life, and values philosophy of pulling from actual experiences.
Reaching deep into their hearts and souls, to find creative and poetic ways to convey these true stories to you, their fans. We sincerely hope you find their journey moving, entertaining and enjoyable.
The Music Hook filled, catchy tunes based in a Rock-Southern Rock-Blues blended style all their own. Soaring vocal harmonies, soul-stirring lyrics that draw you into the story, flanked by dual guitars and a beat that will have your head rocking and foot tapping!
I had a acquaintance that always seemed to be writing things in his book. I once asked and he told me that he kept record of every wrong thing he experienced. He did not offer to expand but my mind wandered into what might happen and "Book of Wreckage" was born.

Chancy Squire
How it all began... in 1980, three friends – Klaus Rieger, Wolfgang Vorpahl, and Nikolas Beyer – founded the band in Hamburg, Germany's gate to the world. A few months later, Mike Boch and Dirk Kowalewski joined in on drums and keyboard. After Nikolas left, Willi Busacker (lead guitar) – and later on, as a substitute for Willi, Michael "Schmiddle" Schmidt and Michael Austermeier (bass) – completed the band.
They played several major clubs in and around Hamburg with overwhelming success: the well-known Onkel Pös Carnegie Hall, Logo, Knust, Remter, and many more.
The band has reformed after a long break. Two guys from the original line-up are now bringing the amazing songs back to life. Supported by friends who made this album possible. Modern arrangements with a playful ease are the sound of the musician's hearts.
Togetherness, a lifelong friend-ship, being one team – these are what's most important. CHANCY SQUIRE Melodic Rock / New Country / Pop. Chancy Squire are: Klaus Rieger Lead vocals, acoustic guitar Wolfgang Vorpahl Acoustic guitar, vocals Official website: https://www.chancysquire.com
Every day good fights against evil and evil against good. When will we finally under stand to separate the true from the false and listen to our inner voice to seek the best within us.
Day by day, hour by hour, minute by minute. To know what is right or wrong. All we have to do is listen and draw with our heart the contours of a better world. We would silence our ego. We would no longer be ignorant of the needs of others.
Nature, too, would get the respect it has long deserved. We would have no problems at all and the world would be a better place, if only we would listen to what the inner voice tells us – instead of blindly believing and often blindly following what the power says.
But do lies and betrayal, corruption and greed really have to go on forever? It is time for a light of hope …
And that is exactly what is shining now: "HOLD ME TONIGHT" by Chancy Squire. A driving, gloriously rocking and mainstream pop song that stands for peace, freedom, values, truth, hope, love and so much more.

Steady Legend
Steady Legend is a soul, funk, rock, and reggae outfit hailing from Austin, TX. Featuring a female lead singer, 3 piece horn section, and infectious upbeat energy, they put on a show to strap on your dancing shoes and move to the groove.
Steady Legend just announced the inauguration of lead singer Analysa Gonzalez through their next EP, Say Hey.
Say Hey was written entirely by Steady Legend guitarist Michael Mancuso, and produced and mixed by Incubus, Matchbox Twenty, and U2 engineer CJ Eiriksson.
Debut lead single, Bad Boy, displays a defiant horn-laden energy and a confident strut that flips the script on the traditional "breakup song".

mysoundMusic found these talented singers via has on one of these platforms: Groover, DropTrack, Dailyplaylist & Fiverr.

Take some time to browse, listen and enjoy our entire playlist because there's plenty of talent to be heard.

Links to the artist Spotify and Apple Music pages are included for easy access ... and to add them to your playlist.

Want to be a featured mysoundMusic playlist artist? Visit our page for details. Visit Now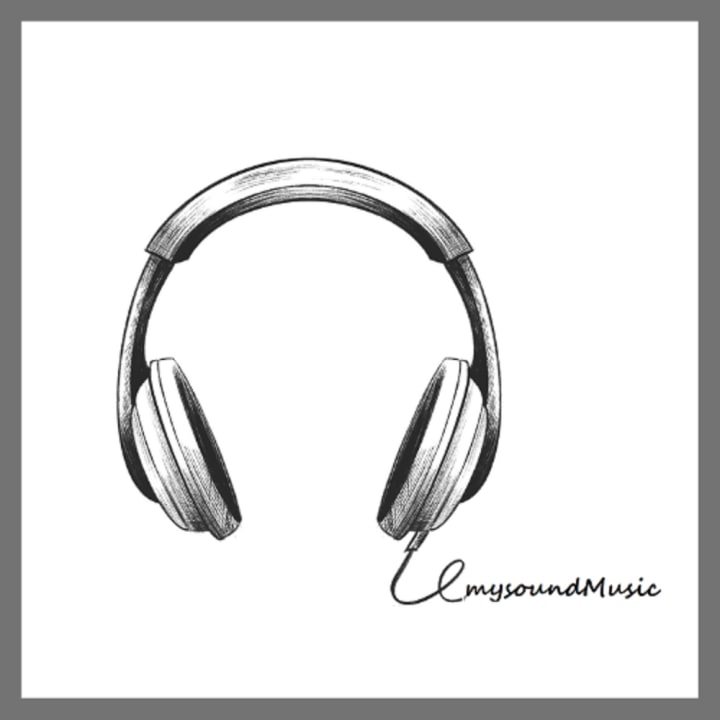 Reader insights
Be the first to share your insights about this piece.
Add your insights