My Top 10 Albums Of 2020
The Best Albums From 2020, PERIODT!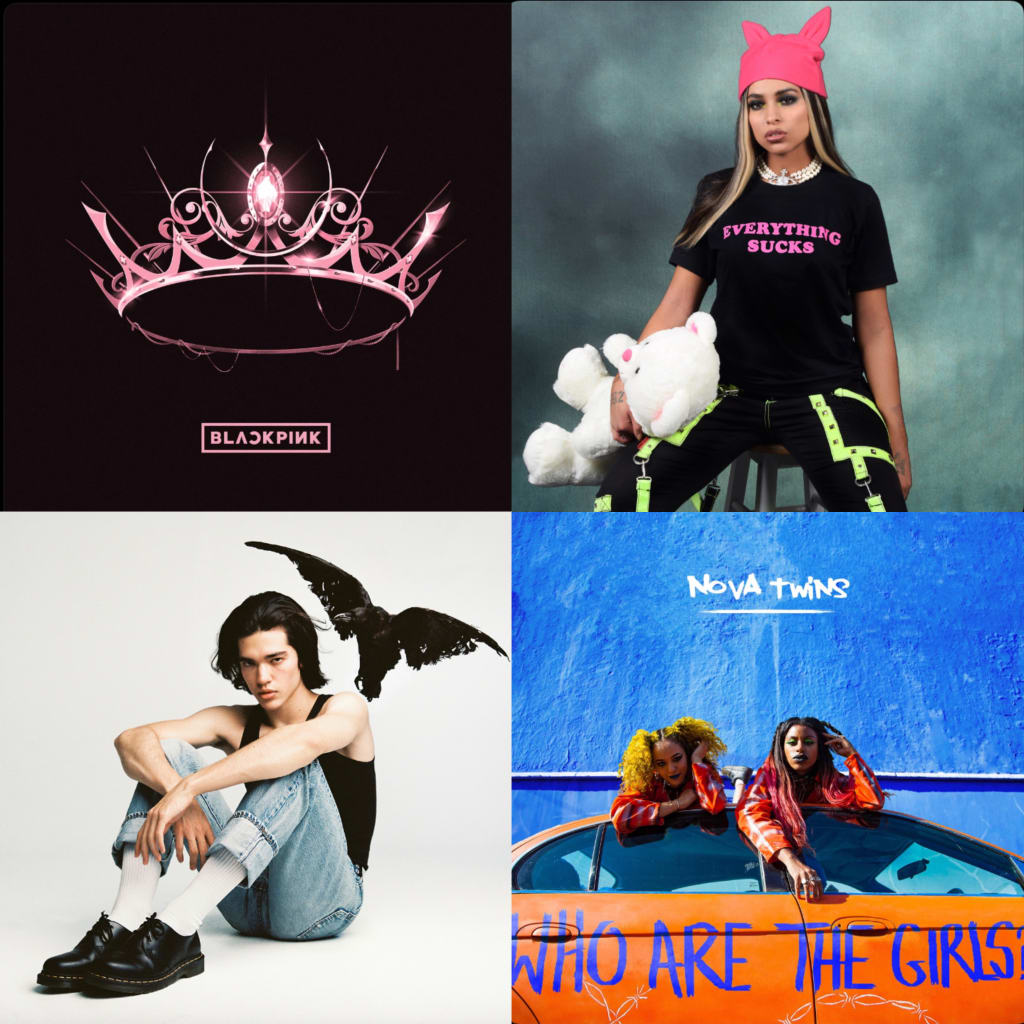 2020 was a shit year. I'm not going to lie about that, 2020 was awful, from the australian fires to Trump to COVID to the loss of amazing people like Kobe and Chadwick, innocent black people deaths, and proud boys making me scared to go grocery shopping, 2020 was shit...however...the music was amazing.
So many great albums and songs came out in 2020, and it really helped me through this very strange year and start of this new decade. From hip hop to pop to rock, there were so many great projects and I discovered amazing artists I never heard of, so to wrap up 2020 I want to talk about the best albums from 2020, but first I have to give an honorable message to Loona and 12:00.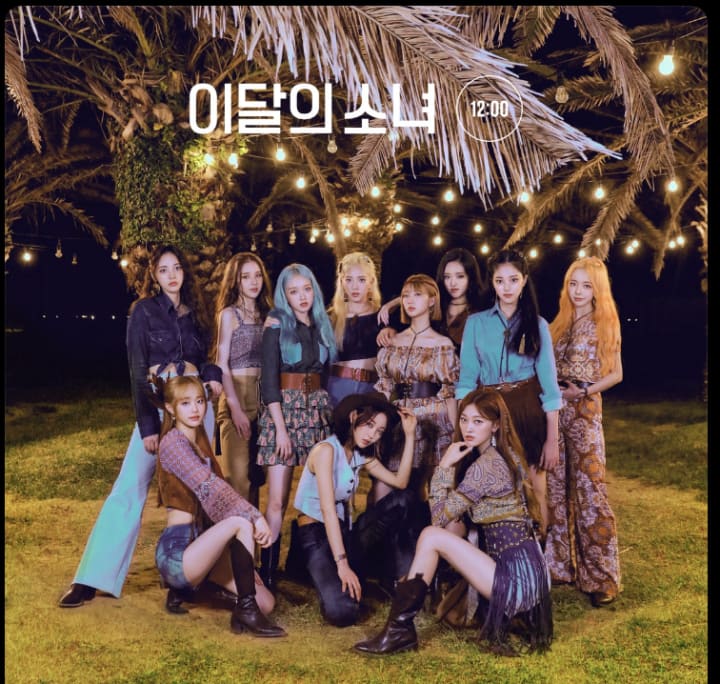 Loona is my favorite group for a reason! 12:00 is an incredible project from bangers like OOPS! to out of this world songs like Universe, it's great. Then we also got our first full english song with Loona as a group which is Star. I mean there is Loonatic from odd eye circle, but now we have Star which is from all of Loona, and it's beautiful and one of the best pop songs from 2020. 12:00 is great, however, it's not in my top 10 albums because technically it's a mini album and not a full fledge album. There is 8 tracks, but the first song is just an intro and then we have the korean and english of Voice, so really we only got 6 songs if we want to get technical. Since it's not a full fledge album, it's not in the top ten, but I hope in 2021 Haseul returns and we get a full fledge album. Please I just want an ot12 album with atleast 10 songs. Please and thank you!
Now let's get into my actual top 10 albums of 2020.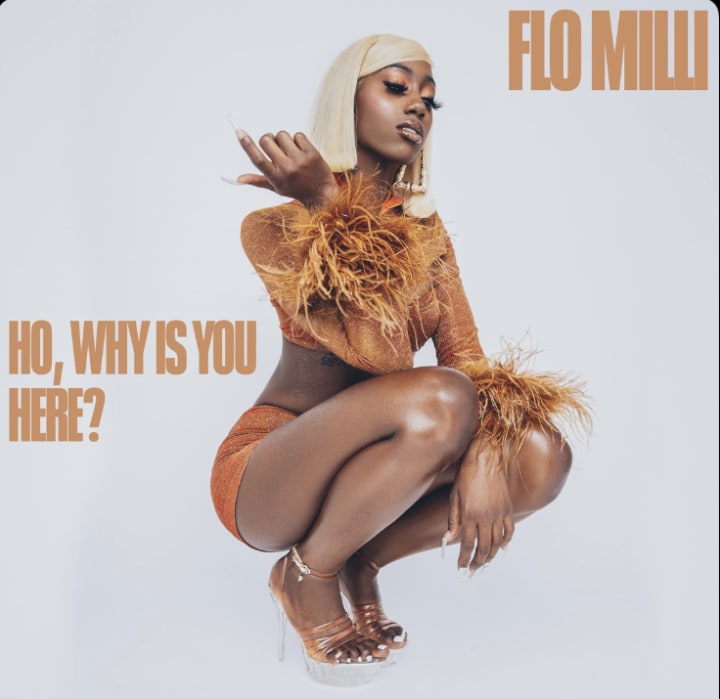 10. Flo Milli - Ho, Why Is You Here?
Y'ALL! This project just screams bad bitch. Ok Flo Milli is an up and coming rapper best known for her song "Beef Flo Mix," and I'm so glad I checked her out. I love her cadence and how confidence, and every song on Ho, Why Is You Here? makes you feel so good. It makes you feel like a bad bitch, and I love it. A great rap album, and I'm so excited to see what else Flo Milli gives us in the future.
Top Three Songs from Ho, Why Is You Here?:
1. May I
2. 19
3. Scuse Me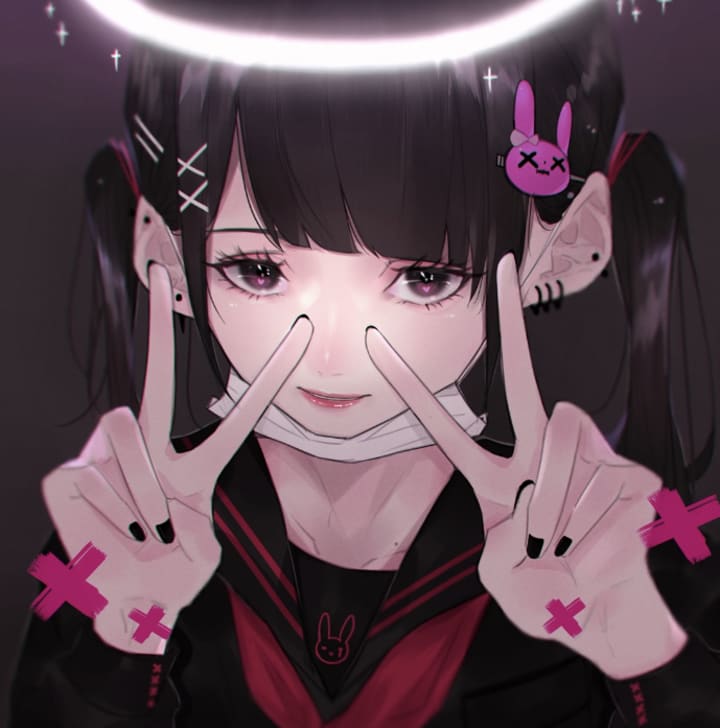 9. Takayan - Happiness and Correct Answer
Oh I wish I discovered Takayan sooner. Takayan creates amazing Japanese R&B and Hip Hop songs, and it sounds like an angel is singing. Alot of the songs sound so sweet and nice, but then you look at the lyrics and damn they are dark as shit. We got some sad ass songs, but I like dark songs. Plus it's a great contrast to have such bubbly and soft songs with dark lyrics, I love that contrast. With Happiness and Correct Answer, it's so sweet yet sinister, and I love this album. Takayan is a great composer and singer, and I'm so glad I discovered him this year.
Top Three Songs of Happiness and Correct Answer:
1. Sinking Is Better!
2. Cheating Is A Crime
3. Just Hide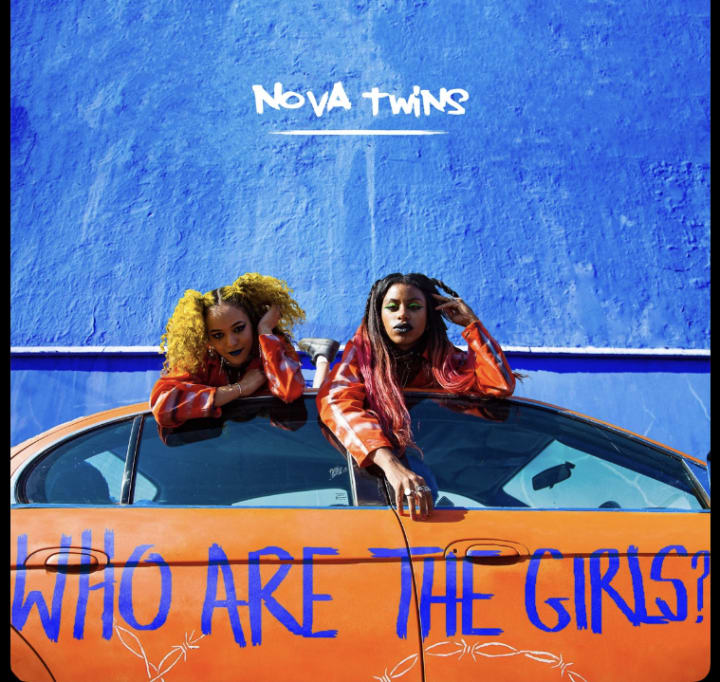 8. Nova Twins - Who Are The Girls?
Another artist I discovered this year is Nova Twins, and oh my god I'm in love with them. You see I always liked alternative and punk music, but my one problem with the genre is the lack of diversity. It's always white people and I always wanted to see a black girl rocking out and moshing on stage, and long and behold Nova Twins came into my life. A black girl rock duo from the UK, and they are amazing. They go hard! The vocals are so raspy and in your face, the instrumental goes hard, and I love confident women! I love confident rock bitches and Who Are The Girls? is full of bangers! Banger after banger! I'm telling you if you like rock or punk or metal music, you're going to love this album.
Top Three Songs from Who Are The Girls?
1. Bullet
2. Play Fair
3. Ivory Tower
7. Poppy - I Disagree
Miss Poppy went full on metal on us, and I love it. Poppy always been versatile and tried different stuff, but metal is where she shines. Her sweet and soft vocals mixed in with the heavy drums and guitar is magical. I Disagree is a great turning point for Poppy because metal just fits her so well and she seems so much happier with I Disagree. She feels so much like herself, and every song on this album hits! Every song is a banger, and I Disagree is definitely one of the best metal albums this year.
Top Three Songs from I Disagree:
1. Don't Go Outside
2. Bloodmoney
3. Sick Of The Sun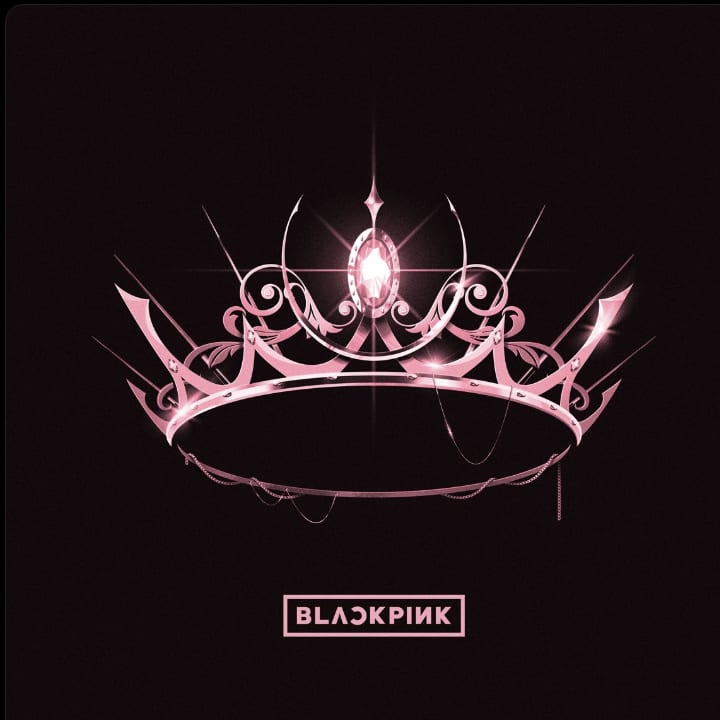 6. Blackpink - The Album
Honestly, I had a few issues with this album. First of all we only got 8 songs. Only 8 frickin songs and that's just sick. It's disturbing to me. Another problem I had, was that it wasn't fully blackpink. There were features from Selena Gomez and Cardi B, and they weren't needed. It should've been just blackpink, but maybe that's just me. Maybe I'm just a bitch, I don't know, but with the actual album, it's great. It's kind of incredible. Every song is so good. With Pretty Savage giving us bad bitch to Ice Cream that's sweet and bubbly, we got variety in these 8 songs. We also got a mix of Korean and English, which is great since Blackpink is such a global group now. All the girls got to shine, and The Album is a great pop album.
Top Three Songs from The Album:
1. Lovesick Girls
2. Crazy Over You
3. You Never Know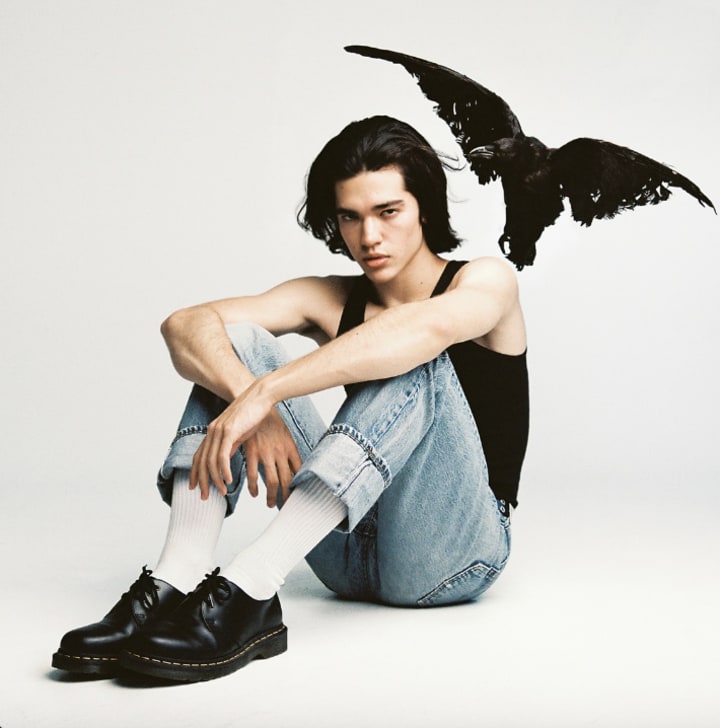 5. Conan Gray - Kid Krow
It's my favorite pop boy! Conan released his debut album Kid Krow, and I am so proud to see him grow. My expectations were high, but Conan exceeded my expectations. From the instrumentals to the vocals to the lyrics, this album is amazing and an emotional rollet coaster. One minute we are crying to Comfort Crowd and next we head banging to Checkmate. It's a rollercoaster of emotion. This album also feels like such a youthful album. It's an album that is made for the sad youth like me, and I'm here for it. I love this album so much, so frickin much!
Top Three Songs from Kid Krow:
1. The Cut That Always Bleeds
2. Comfort Crowd
3. The Story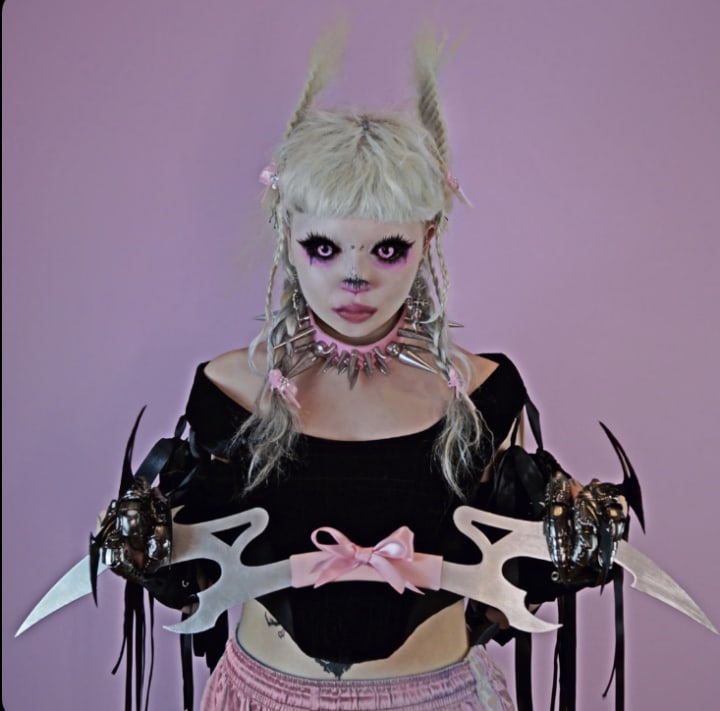 4. Jazmin Bean - Worldwide Torture
Jazmin Bean. I remeber the first time I saw them in like an extreme makeup video series on youtube, and I never would've expected they were a music bitch as well, and their music is crazy. Their music is so in your face and loud and crazy and they are bangers! Seriously on Worldwide Torture, it's just banger after banger! It's very chaotic but I am here for it! It's so different from a lot of songs and Jazmin really cemented their own unique style in this album. Some songs I feel like a spikey teddy bear and others I feel like an emotional wreck. It's a rollercoaster of an album, and damn I enjoyed the ride.
Top Three Songs from Worldwide Torturee:
1. B4 The Flight
2. Monster Truck
3. Super Slaughter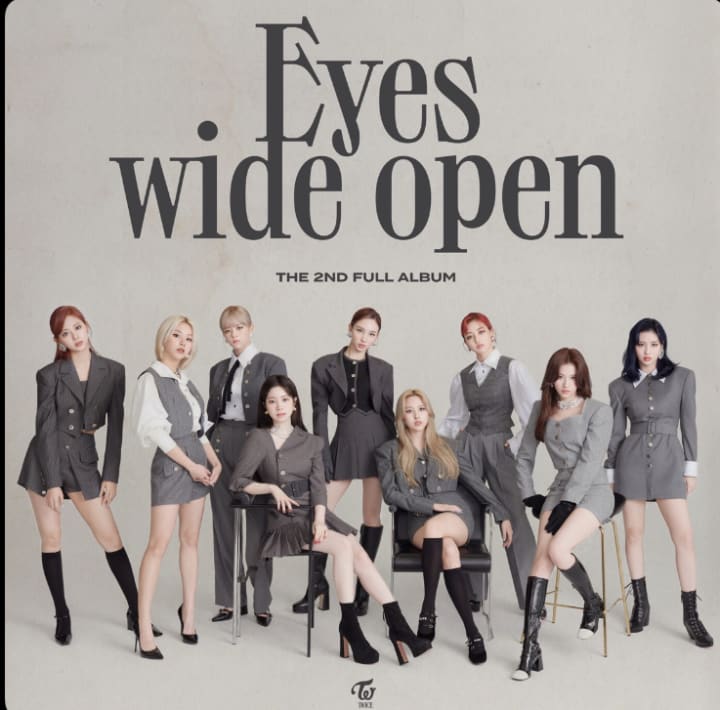 3. Twice - Eyess Wide Open
On to the best Kpop album of the year. Twice really did that! Twice are no longer a girl group, they are a women group, and this album screams powerful and rich women. Every song is so different from any song Twice has done, and each song hits! First of all their vocals are beautiful. Especially Jihyo, Sana and Mina vocals, they just shine in this album. I love this album so much and it really shows how much Twice has grown, and they have grown beautifully. Eyes Wide Open is an amazing pop album and deserves all the praise in the world.
Top Four Songs from Eyes Wide Open:
1. Believer
2. Bring It Back
3. Queen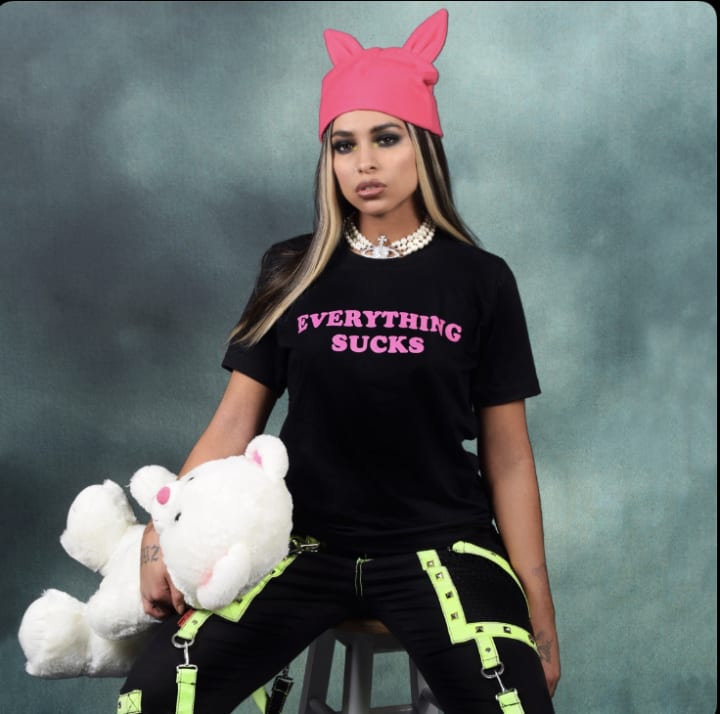 2. Princess Nokia - Everything Sucks
My favorite rap album of the year. My favorite album from a female artist this year. Everything Sucks is such an oxymoron because everything is amazing on this album. You see, Princess Nokia is one of my favorite artists and she's like a chameleon. She's so versatile man. I mean alon with Everything Sucks she released Everything is Beautiful which is a complete 180 from this album. Both those albums are great, but Everything Sucks just does something for me. Like I'm ready to fight someone, and I don't fight. I never been in a fight, but when I listen to this album I'm ready to fight. Then we got some nostalgic tunes like Woes which makes me reminisce over event that didn't happen to me. Like Woes makes me feel like I actually had a great time in high school. Then Just a Kid is so raw and real. Destiny really puts out everything in that track, and I love how honest she it. Every song is so damn good, nand this is definitly my favorite Princess Nokia album ever.
Top 5 Songs from Everything Sucks:
1. Crazy House
2. Woes
3. Harley Quinn
4. Balenciaga
5. Jusr A Kid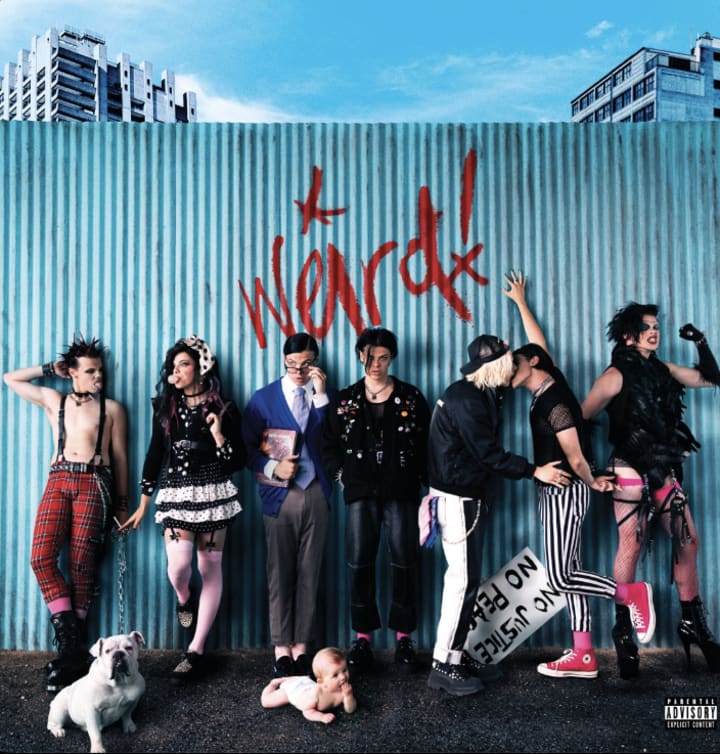 1. Yungblud - Weird
Here we are. The best album from 2020 from the best man. Dominic Harrison, aka Yungblud, literally one of the few male artists I care about. I'm bout to say something controversial, but a lot of male artists are lazy and mediocre nowadays. Alot of them are, I'm just saying my opinion, but Dom is far from mediocre. Dom is far from lazy. Dom is so talented and raw and it shows in this album. Every song hits so well, and it's such an emotional album. Each song is full of emotion and care, and you can hear the emotion is Dom voice. Every song feels like he took his time with it, and he didn't just slap it into the album. This album is also full of story telling from love to depression to fame to community, this album is a full blown story and feels like a warm hug. Many times I wanted to cry. Many times I wanted to dance. This album is so beautiful, and I can't believe Dom gave us such an incredible album. This album is beautiful. Fucking beautiful.
Top 5 Songs from Weird:
1. Teresa
2. Freak Show
3. Mars
4. God Save Me, But Don't Drown Me Out
5. Strawberry Lipstick
So those are my favorite albums from 2020. I was given a buffet of amazing songs, and without these projects I wouldn'te have made it through 2020. 2020 was awful, but the music gave me the strength to hang in there.