My Sporty Playlist — Gerald Sturgill
The ultimate list of musical sports lists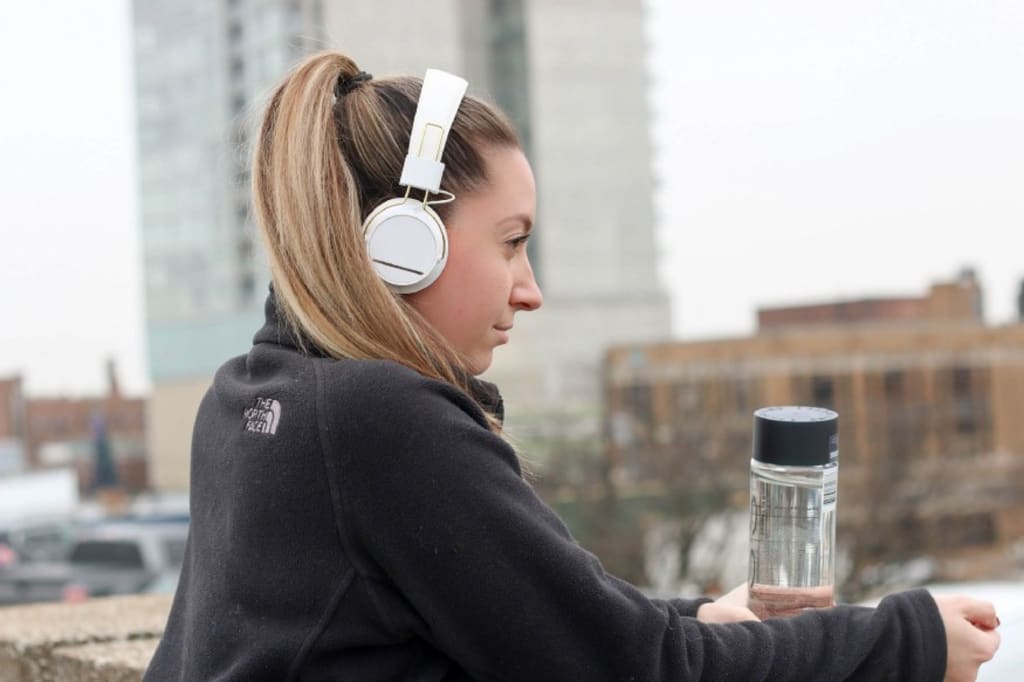 Your Blue Jay pal has compiled a list of his favorite sports music. Also, I just referred to myself in the third person and I absolutely don't know how to feel about that. Oh well, thanks for the prompt and the shoutout. You shared with us your seven musical sports songs. I've got a couple of the same ones but a few different ones as well.
"Tubthumping": Chumbawumba
I get knocked down, but I get up again
You are never gonna keep me down
This song is the ultimate reminder for me about competition. This could apply to any team or individual competition sport. This song definitely gets me in the mood to watch a competition for sure. I sing along with this song in many different contexts though. Definitely one of my favorite upbeat songs from the 1990s in general.
"Centerfield": John Fogerty
Oh, put me in coach, I'm ready to play today
Put me in coach, I'm ready to play today
Look at me, I can be centerfield
Baseball has been one of my favorite sports throughout my life, especially during my childhood. My favorite baseball team as Mike had stated is the Toronto Blue Jays. The team has always had immense talent in the outfield, especially at that position. This song always gets me in the mood to watch baseball and is a song heard regularly over the loudspeakers in our tiny home.
"YMCA": The Village People
Young man, there's no need to feel down
I said, young man, pick yourself off the ground
I said, young man, 'cause you're in a new town
There's no need to be unhappy
Video provided from YouTube
As a gay sports fan, I had to include at least one song by a gay band, especially during Pride Month. This song is so inspirational and is a call to my childhood when I would spend many summers going over to my local Y and playing sports with plenty of the young men in my community. Every time this song comes on during a match or just randomly, I always feel compelled to do the hand gestures of the letters with the song.
"All Star": Smash Mouth
Hey now, you're an all-star, get your game on, go play
Hey now, you're a rock star, get the show on, get paid
And all that glitters is gold
Only shooting stars break the mold
How could a song about being an all-star and a rockstar not be inspirational, especially to an avid sports fan? This song is a must-play around all of the sports seasons in my home. The song is still so popular almost 25 years after it was first released. I sing along to the song every time I hear it.
"Welcome to the Jungle": Guns N' Roses
In the jungle, welcome to the jungle
Watch it bring you to your sha-n-n-n-n-n-n-n-n knees, knees
Mwah, I, I wanna watch you bleed
This song is so high energy and the hook in the chorus with the "sha-n-n-n-n knees-knees" part is so catchy. I'm not a huge fan of boxing or wrestling but many of the other sports can cause an athlete to bleed as well. Basketball, football, baseball, etc. This song also reminds me of summer and being in a heated battle so it's definitely an intense and necessary sports song for my playlist.
"One Shining Moment": Luther Vandross
And when it's done
win or lose
you always did your best
cuz inside you knew…
(that) ONE SHINING MOMENT, YOU REACHED FOR THE SKY
ONE SHINING MOMENT, YOU KNEW
ONE SHINING MOMENT, YOU WERE WILLING TO TRY
ONE SHINING MOMENT….
This song was recorded and released in 1987 by David Barrett and has been used in the NCAA Basketball Tournament since then. It's also been recorded by Luther Vandross, Teddy Pendergrass, NeYo, and Jennifer Hudson. This is the iconic March Madness tournament song. Luther's version has been used the most often and is the current one used in the last tournament. March Madness has always been a big part of my sports life. I make a bracket and watch the tournament every year. The smooth vocals and the emotion make this a must-listen for any sports fan.
"We Will Rock You": Queen
We will, we will rock you
We will, we will rock you
Buddy, you're a young man, hard man
Shouting in the street, gonna take on the world someday
You got blood on your face, you big disgrace
Waving your banner all over the place
This song is probably the one I've sung to and foot-stomped to the most at live sporting events. This is one of my favorite sports songs because of its simplicity and high energy. I could also think of a few other Queen songs to use including "We Are The Champions" but this song is the iconic Queen sports song. And again, Freddie Mercury was included again because of another shoutout to Pride Month.
I think you noticed that this list was seven songs, equal to the amount that
Mike Butler
did on his list, but I couldn't leave one off so I had to make a statement and a separate part for the final song I want to include in here. I'm not a huge wrestling or boxing fan, as I had previously mentioned, but the final song holds the most special place in my heart because of when it was released, the summer of 1982.
Yeah, that was the year I was born. In fact, the song I'm about to mention was #1 on the Billboard 100 charts the week I was born. I'm talking about the song from "Rocky" that we all associate with the movie when we hear it. It's one of my favorite songs altogether but definitely one of my favorite musical sports songs.
"Eye of The Tiger": Survivor
Rising up, back on the street
Did my time, took my chances
Went the distance, now I'm back on my feet
Just a man and his will to survive
So many times it happens too fast
You change your passion for glory
Don't lose your grip on the dreams of the past
You must fight just to keep them alive
It's the eye of the tiger
It's the thrill of the fight
Rising up to the challenge of our rival
And the last known survivor
Stalks his prey in the night
And he's watching us all with the eye of the tiger
I know we all see that scene in the "Rocky" movies, the montage of Rocky training for the big fight, and ultimately running up the long steps to the top. "Eye of the Tiger" for me is reaching the goals you set out for yourself and also making a comeback. You're reaching the pinnacle of success in whatever you do. This is the perfect sports song to listen to, even if you're not a huge fan of wrestling or boxing, or even of the "Rocky" movies. As I said, this song has always had a special place in my heart because of when it was released.