My Halloween Playlist
My Perfect Playlist for the Spookiest Night of the Year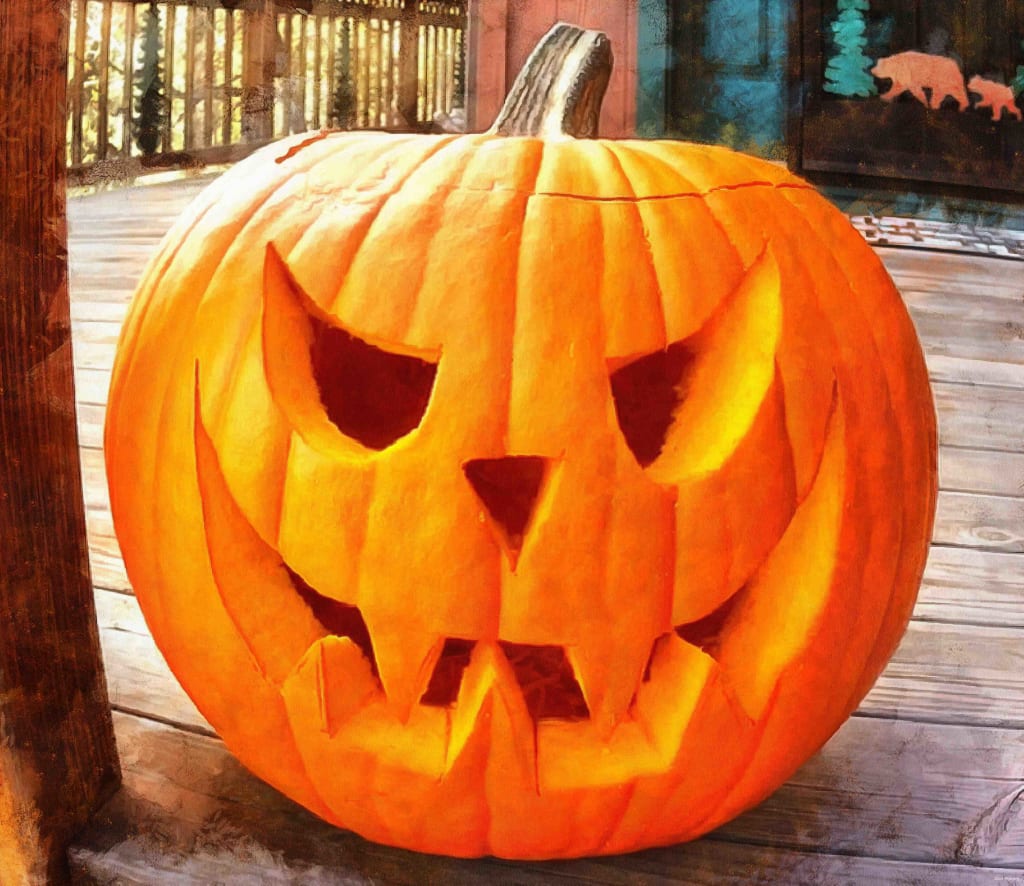 Monster Mash – Boris Pickett & the Crypt Keepers
This is a MUST for every Halloween. Without this song, is it really October? Start Halloween off right with a classic Monster Mash.
Season of the Witch – Donovan
'Tis the season baby!
People are Strange – The Doors
This song is an oldie but a goodie. After all People ARE Strange, When You're a Stranger.
Think I'm Going to Kill Myself – Elton John
Um. Content Warning for Suicidal Intent if you didn't guess by the title, but I swear it's a very jovial melody. Tragic, macabre, ghoulish lyrics with a bopping melody underneath is sort of the ultimate vibe for Halloween.
I Put a Spell on You – Nina Simone
Some people prefer the Hocus Pocus version of this song, and I understand why. A lot of classic Halloween songs are from soundtracks because of the intersection of the holiday and movie marketing. There aren't the same classic Halloween songs the way there are for Christmas so people turn to movies. The reason I picked Nina Simone's version over the cover is because, firstly, it's the original version and secondly, she's Nina Simone.
Spooks – Louis Armstrong
It's Louis Armstrong. You're going to pass up Louis Armstrong on Halloween?
I Want to Be Evil – Eartha Kitt
What can I even say? This song is so famous it's probably been covered a million times, but how many people can capture the brilliance of Eartha Kitt? No one is the correct answer. Honestly, this song had to be here just like how it's on everyone else's lists, but it's Eartha Kitt! You know you love it!
(Don't Fear) the Reaper – Blue Oyster Cult
Classic, riveting, beautiful, about death. What more do you want for your Halloween playlist?
The Dismemberment Song – Blue Kid
What if I cut you up, babe? OwO jk jk… Unless… Don't you squirm, don't you fret… Unless OwO I'm not gonna hurt you… No no no… not yet… Unless
Stalker's Tango – Autoheart
A lover turned stalker, and their desperation to be near the person they're obsessed with. That's the Stalker's Tango. The tango aspect is also incredibly strong and might encourage the more courageous and classically trained dancer out to dance to the dramatic song.
Time Warp – The Rocky Horror Picture Show
Everyone has started to settle and then! BAM! It's Astounding! Time is Fleeting! Everyone is up on their feet to dance. This is the kind of dance you don't need to be properly drunk to perform, so it's good for relatively early in the night.
Thriller – Michael Jackson
Well, after the joy of The Time Warp, it's essential to follow up with another classic Halloween Song. I can't think of anything as iconic as Thriller.
Werewolves of London – Warren Zevon
Another classic to follow off Thriller, but one that lets the dancers go back to having a break.
Hungry Like the Wolf – Duran Duran
Following a werewolf theme (and the guest's stomachs), it's time for some Duran Duran.
Spooky Scary Skeletons – Andrew Gold
A must have. A bit of a shock here, for sure, but it's Halloween! Guests need to be kept on their toes!
This is Halloween – Marilyn Manson
Now. I don't usually condone songs from musicals at parties. Whatever you listen to in your spare time is whatever, but at a party it just can't ever hit right. However! We have to have a Marilyn Manson song and, I think, this might be their best one. Skin me for it.
Oogie Boogie Song – Ken Page
Paired with This is Halloween since they're from the same movie, this song stands up on its own. I don't care if it doesn't hit quite as well as it could, it still hits. This is also not the version from the pop cover album, unlike This is Halloween because the original is, in my opinion, better. Ken Page did it first and best, and that's that on that.
Ghostbusters – Ray Parker Jr.
Might as well keep the soundtracks going. See, Halloween is special because most of the good songs come from the good movies we watch over Halloween. I'm still not putting the Halloween theme in the playlist.
Cruella De Vil – Bill Lee
Yeah, I know but Disney owns everything, so sometimes you have to relent. Outside Nightmare Before Christmas there are exactly two songs that are allowed on a Halloween list. This is one.
Pink Elephants on Parade – Disney Chorus
This is the other one.
The Purple People Eater – Sheb Wooley
We're free of soundtracks. It's still a novelty song, but it's not from a soundtrack. Purple People Eater might not be on most of the Halloween playlists, but it's a song about a monster, so it earned it's place here. Funny enough that people will sing and do the little dance during the first (and maybe second) chorus, and then return to regular party chatter.
Bad Moon Rising – Creedence Clearwater Revival
YEAH!! Normal songs again! It's Bad Moon and it's a nice little jam for a chill Halloween evening. It's got the spooky vibes in the lyrics and the benefit of being a classic that everyone knows and can sing along to.
Somebody's Watching Me – Rockwell
Classic. Essential. Any further questions?
Curses – The Crane Wives
Okay, something less classic now! Something a little newer, but with a nice tasty set of lyrics that are a little witchy in vibes.
Tongues and Teeth – The Crane Wives
Another Crane Wives song. The lyrics are similarly witchy in vibes because we know nothing fills men with fear quite like women saying 'abandon all your stupid dreams about the girl I could have been'
Kill Kill Kill – The Piercers
About a broken heart that's so painful it kills! Tragic! But the song still bops. That's a Halloween song if ever I've heard one!
Sisters of the Moon – Fleetwood Mac
We're moving back into some of the more classic songs for a second.
Girl With One Eye – Florence + The Machine
Obligatory Florence + The Machine because every Halloween playlist will have, like five. I get it, I do! They're over done though.
No Eyed Girl – Lemon Demon
I just think it's fun to keep the eye thing going.
Little Red Riding Hood – Aeseaes
Song's good trust me dude. The framing of the classic fairy-tale is really good for a Halloween playlist too.
Vampire Blues – Neil Young
Depression and vampires? Oh yeah that's Halloween song material.
No Rest for the Wicked – Lykke Li
I know what your first thought was from the title, I know what song came to mind immediately. This is a slower song, with more melancholy in its delivery. This is not Ain't No Rest for the Wicked by Cage the Elephant.
Ain't No Rest for the Wicked – Cage the Elephant
This is though.
Wicked Game – Daisy Grey
More Wicked vibes
Runnin' with the Devil – Van Halen
It's good for your health to shout 'Running with the DEVIL!' on Halloween night.
For the Departed – Shayfer James
This song is beautifully macabre, perfect for late on a Halloween Night.
Blood – My Chemical Romance
Yo, only one My chemical Romance Song? Yeah. Don't get me wrong! I love them! However, I sort of listen to them all the time, so they don't feel Halloween-y to me anymore, but Blood always will, no matter what.
playlist
About the author
Blake Smith is a student and aspiring author in Australia. Their work is influenced by their political leanings, trauma, and reading nonsense online. Who's isn't though? Did y'all see that orange with the limbs and the face? Terrifying :/
Reader insights
Be the first to share your insights about this piece.
Add your insights