My First Experience with Punk Rock Bowling
My journey and overall review of the Punk Rock Bowling Music Festival in downtown Las Vegas.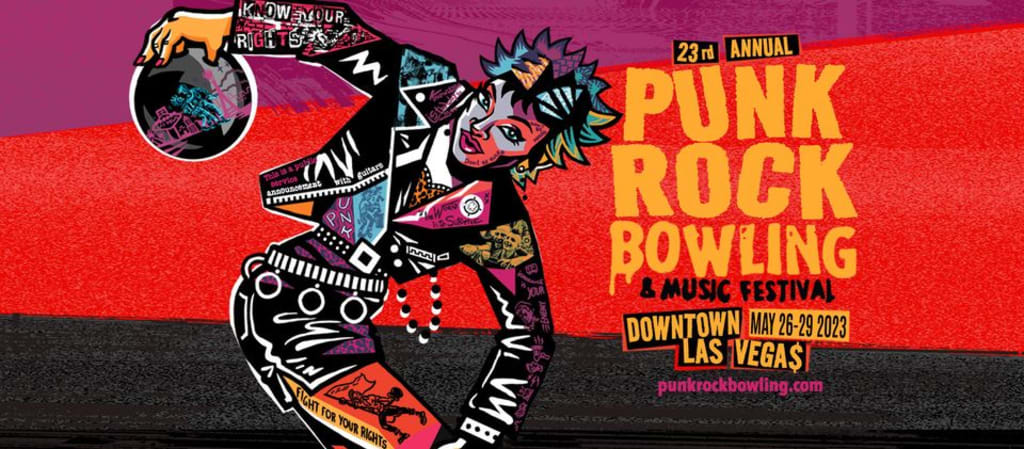 Music Festivals have always been the cornerstone of experiencing bands live in a short amount of time. Dating all the way back to sixth century BC with the Pythian Games. Then being defined with the advent of an event like Woodstock in the 1960s. Now they have become a world wide tradition with endless events around the globe. Some incredibly big and popular like the annual Download Festival, which encompasses a variety of Metal, Punk, and Hard Rock acts. To something as small as say the Mad Tea Party Jam, a festival encompassing Music, art, and camping. Featuring a ton of bands that I've never heard of in my lifetime and large Alice in Wonderland architechture. Id link the actual website for you but the domain is up for sale. RIP to MTP and all hail... Beardfest? Either way there is litterally a festival for every kind of genre in existance. No matter how experimental or obscure it would appear to be. One genre that has a whole slew of them is Punk Rock. A place that is growing with live music festivals is Sin City. So one of the festivals to come out of there is the famous Punk Rock Bowling music festival. As the title suggests the event consists of 80% Punk Rock and 20% actual bowling. Las Vegas and Punk Rockers seems like something that would merge beautifully don't you think?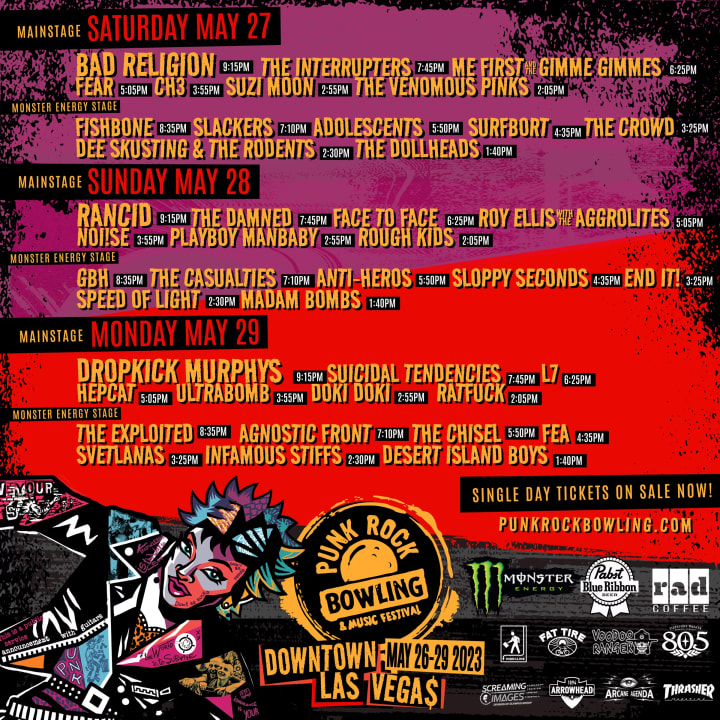 The Festival consists of 40 or more bands playing in the span of a three day weekend. Which is something that should be the standard with large festivals that other Las Vegas events can learn from. Looking right at "When We Were Young" and "Sick New World" if those even continue on. The more bands a festival has, the more days should be added so people don't get a 20 minute set and then have to race over to another band immediately after. Each band playing one after the other. Its important to mention that the event doesn't just consist of the stages and the bands. No it goes to another place. By that I mean that punk rock takes over the entire Freemont Street Experience. With club shows and free shows up and down all of Downtown Las Vegas. Not excluding pool party shows. There are plenty of things to do in relation to the event that one can partake in. Some people arrive a day early so they can get a head start on the club shows, as well as just Vegas in general. Can you blame them?
Now my experience with festivals has been rather slim. Having only attended a handful of the Summer Slaughter Tour throughout my 20s. Yet a seasoned show and concert attendee. Me being (at the time of this article) a 35 year old man and my party days rapidly distancing away in the rear view mirror. Never really had that true outdoor festival experience like many people my age and above have had. So for a loner like myself who desperately needs to step out of his comfort zone. It was the perfect time to do so and I was finally able to make a proper Las Vegas trip. Well, close to it at least. So myself, my brother, and two of our friends grabbed the cheapest hotel and ventured out on a busy memorial weekend. With mohawks, studded vests, and banana suits awaiting us all over.
Let me go ahead and take you through my experience on a day by day basis. Starting with....
Day 1
Generally this is the day where most people take in Vegas. Before the event actually starts. The official event started on Saturday and my crew and I ended up arriving on Thursday night. Originally I was supposed to arrive on Friday Morning, however those plans changed (never trust Frontier Airlines folks). So my only choice was the fly out that night or take a flight on Friday and pay a stupid amount of money. The choice was not a hard one to make. So upon arrival, we checked in to the Golden Gate hotel and immediately went to the first show of the trip. The Punk Rock Hoedown at the Hogs and Heaven Saloon. Already seeing the people outside with their beers along with the vendors put a positive start to the trip. As its something you expect to see frequently on this weekend. We were late to the show naturally, so the third band was halfway through their set when we arrived. It was also one of the few times where I didn't know of any bands playing and I don't remember now. Just being in that environment was more than enough. We had some beers and got a round of shots just to enjoy the night.
Then we met two ladies from Australia of all places. Somehow well all ended up hanging out. Buying some of those absurdly big frozen drinks and walking all of freemont. As we got more intoxicated we ventured out to a random dive bar on the outscurts of the downtown area. Far awy from the strip. At this point I was feeling quite drunk and hadnt eaten anything in a good twelve hour span. Which didnt help with my level of inebriation. So a random taco place was right next door and I didnt want to wait any longer. Then I remember us finding our way back to the hotel and I passed out immediately when the rest of them went out for White Castle.
Day 2
Now we have the official first day of being in Vegas. With the long day ahead of us. I stepped out to experience freemont in my most pure and hungover state a person could be in. Sleep deprived too! First thing I took in was buying some water and caffene at one of the local shops. Which were also the cheapest options. Walking down Freemont, I explored walking into the various casinos, shops, and avoiding the street performers as much as possible. One picture away from a $40 mandatory tip was not in the cards for this guy. Instead I located an overpriced pizza shop known as the 322 where I indulged in a decent slice of peperoni and a locally brewed IPA. Should've done the Jello shot while I was there. Shortly after than I ventured into this little mini mall structure next to the Slotzilla building that had a zipline connected to it. Which I would have done had I been several pounds lighter. Instead I ventured into the Movie Prop Experience because Im a nerd. In case you were curious. Its a small museum housing movie props. Some of which you can buy. No, I didn't buy any of them. Cause I was on a budget.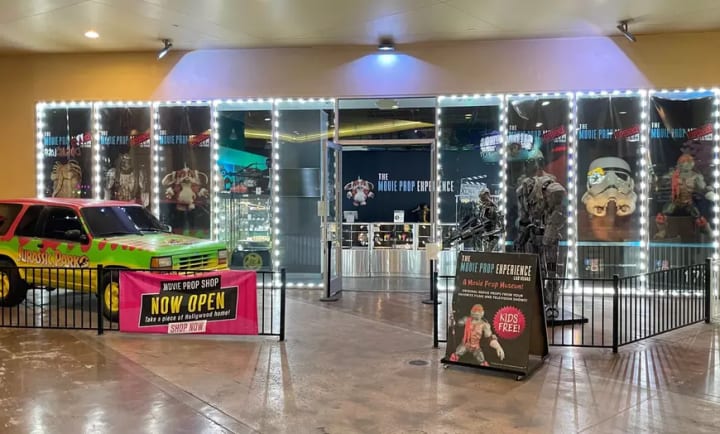 You pay $20 for admission to see 7 minutes worth of movie costumes and props. Hell! You can spend even less time than that in there. Depending on your engagement of films. This is all coming from a self proclaimed cinefile mind you.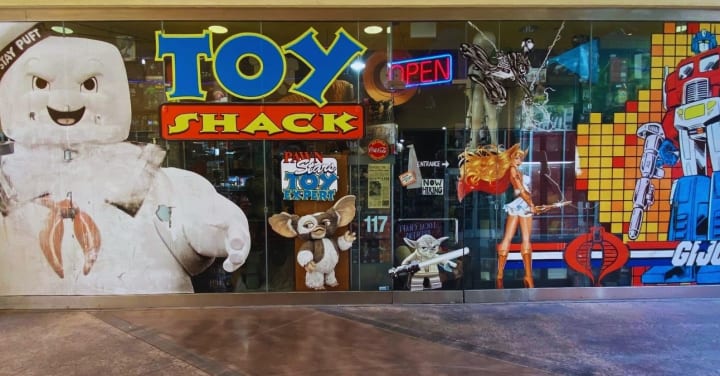 So I left there with disappointment over coming me and stepped across the way to the Toy Shack. Which is supposed to be this large toy collector shop (again nerdy stuff). That place was a huge improvement, considering I was able to look at more stuff in there. Still didn't buy anything because, its a collectors shop and my budget was limited. There were other places to check out. Shortly after is when I met up with the crew and we ventured down Freemont into the Evil Pie pizza place. Let me just say that while the Pizza there was honestly not that great. Its worth going there for the atmosphere and the drinks alone. Especially if your in town for this event. So with the crew assembled and our reservation set for a certain time. It was time for us to head out to the brand new Punk Rock Museum.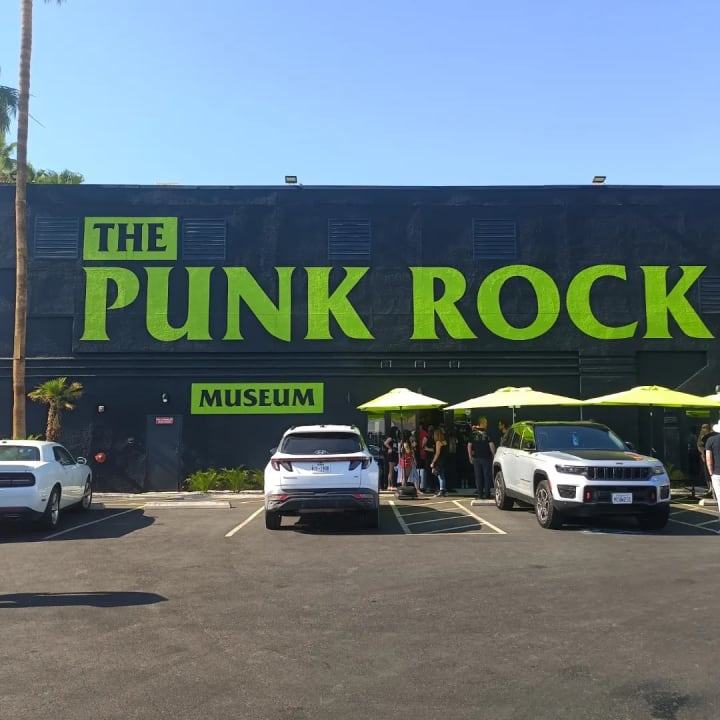 Ill go ahead and be blunt. I expected a bit more. By that I meant that I thought the place was going to be bigger. I was expecting a giant warehouse of punk. That being said, not a bad place overall. The whole museum consists of memorabillia, show flyers, instrements, outfits, and quotes from bands in the genre. If you are someone who is new to punk or started listening to it recently. You'll love this place most likely. If you want to learn about the genre. Get yourself a tour of the place with a different guide. Its a seasonal thing as they are always switching out. All of them are famous musicians in punk rock. So Im happy to see that. The place also has a tattoo parlor, a bar, and its own wedding chapel. All of which are very appropriate for the location and theme of the museum. Other Museums should take note. I wish the Mob Museum would actually let you shoot guns, but that's not possible. Anyhow, Its a cool place to visit but I expected more. Worth killing an hour or so at.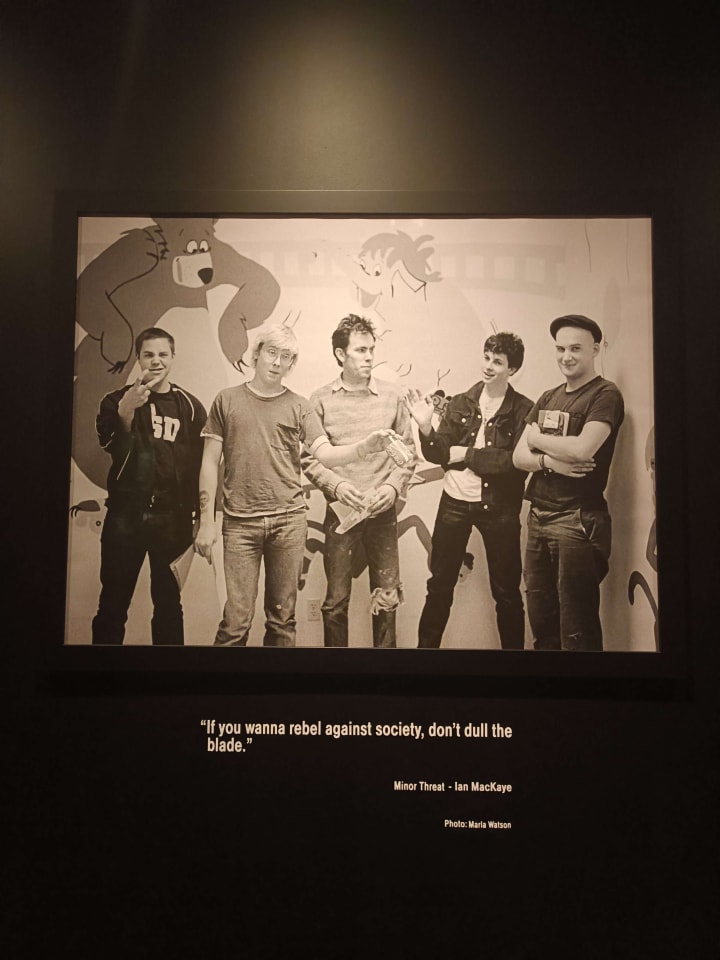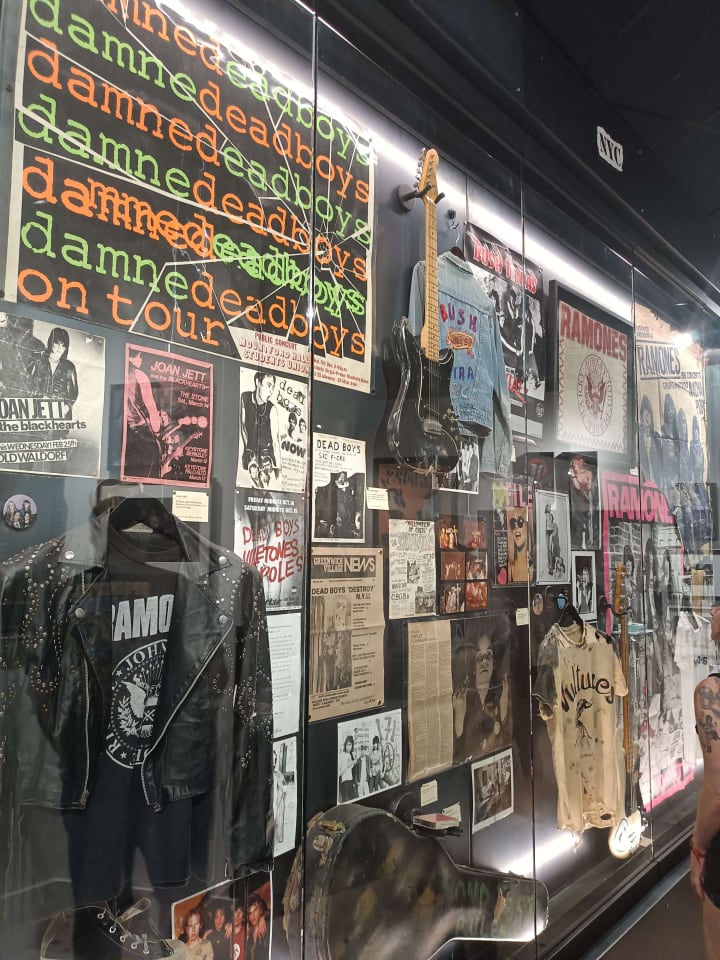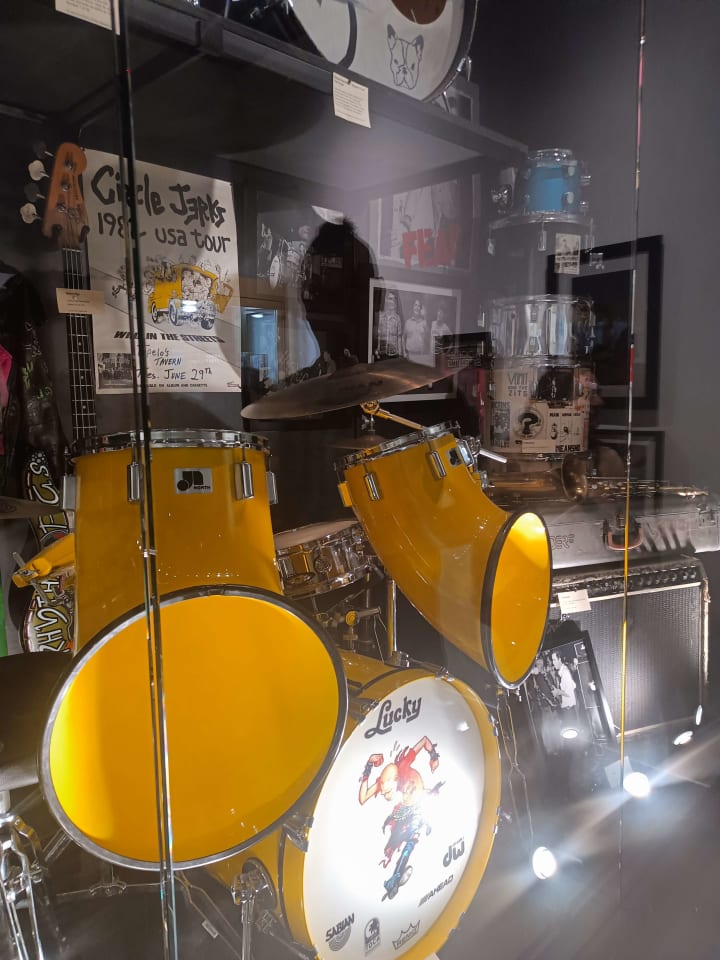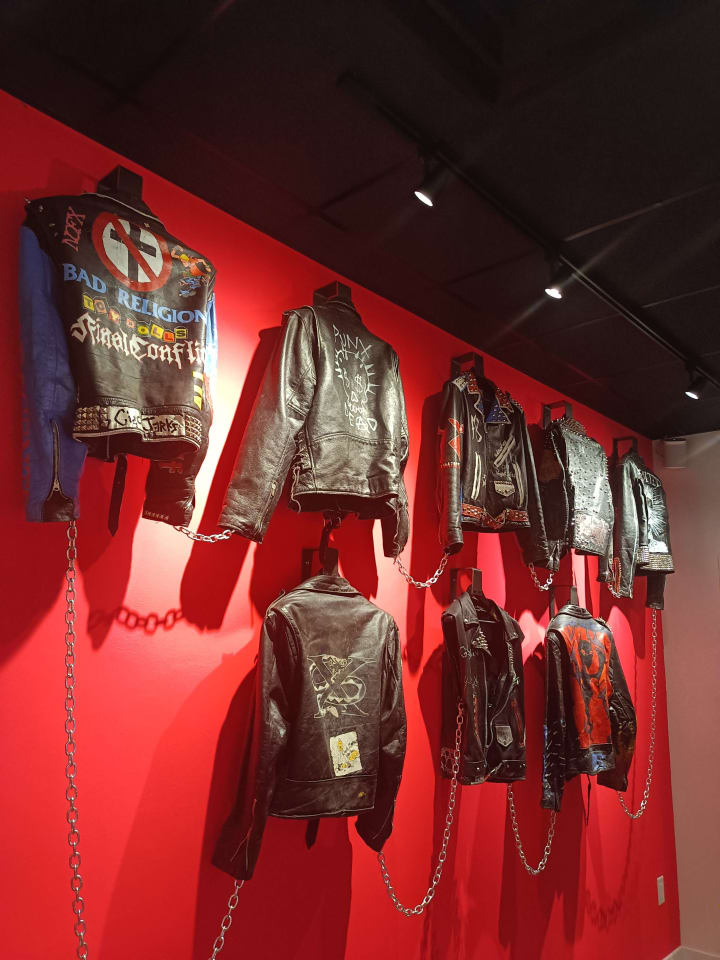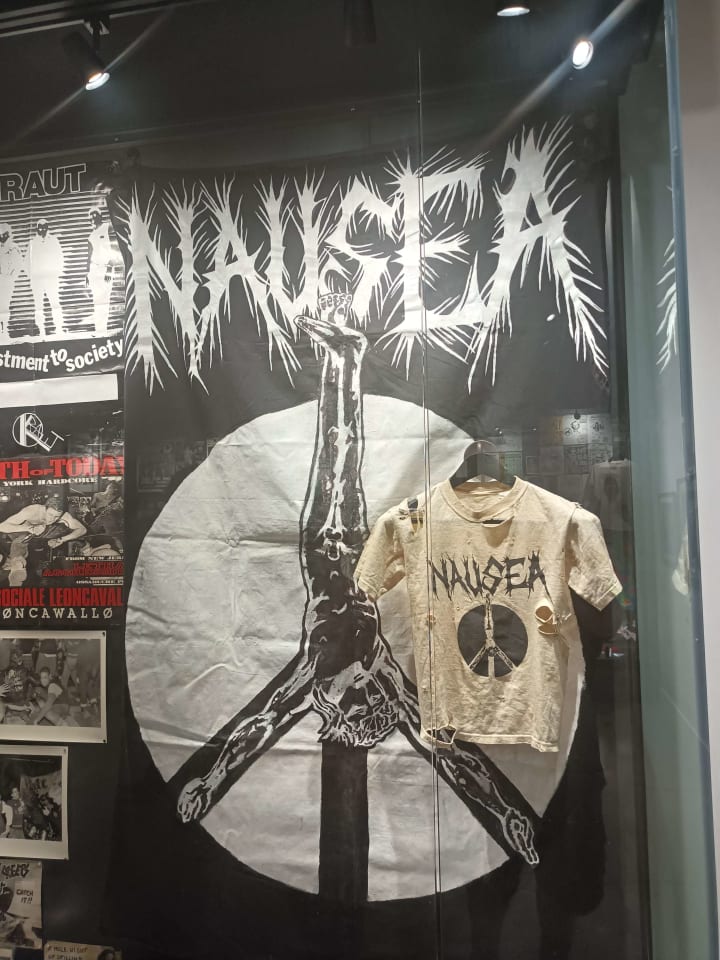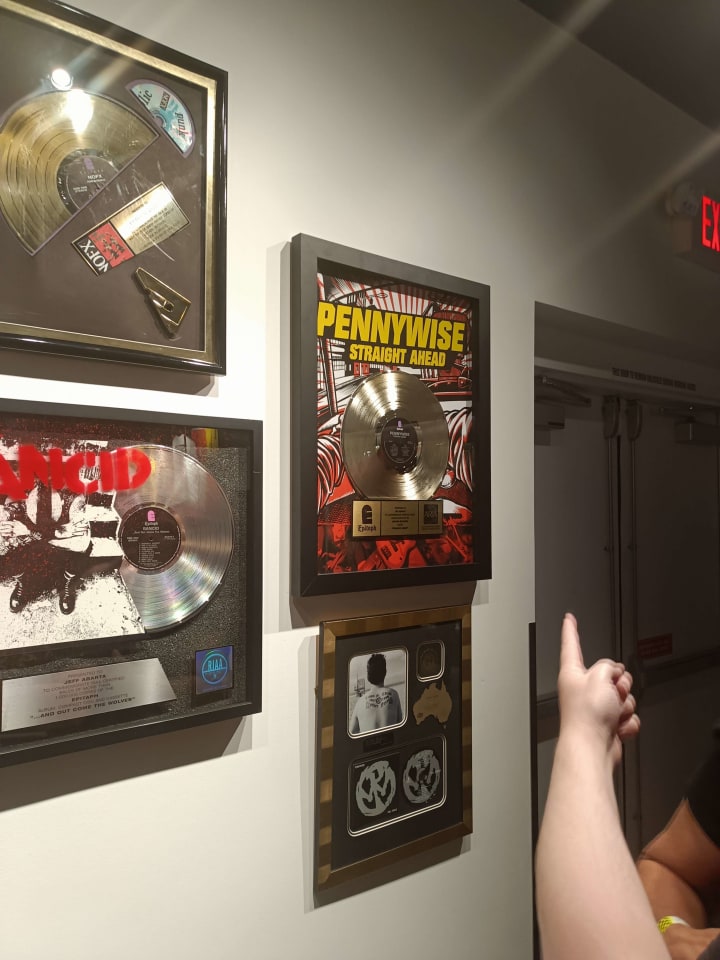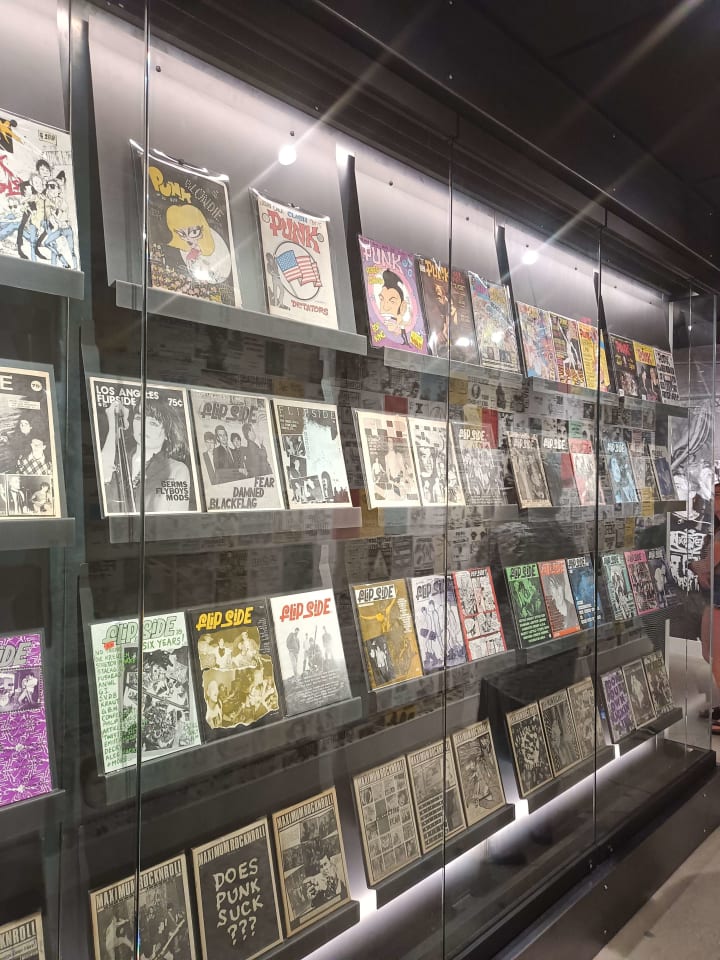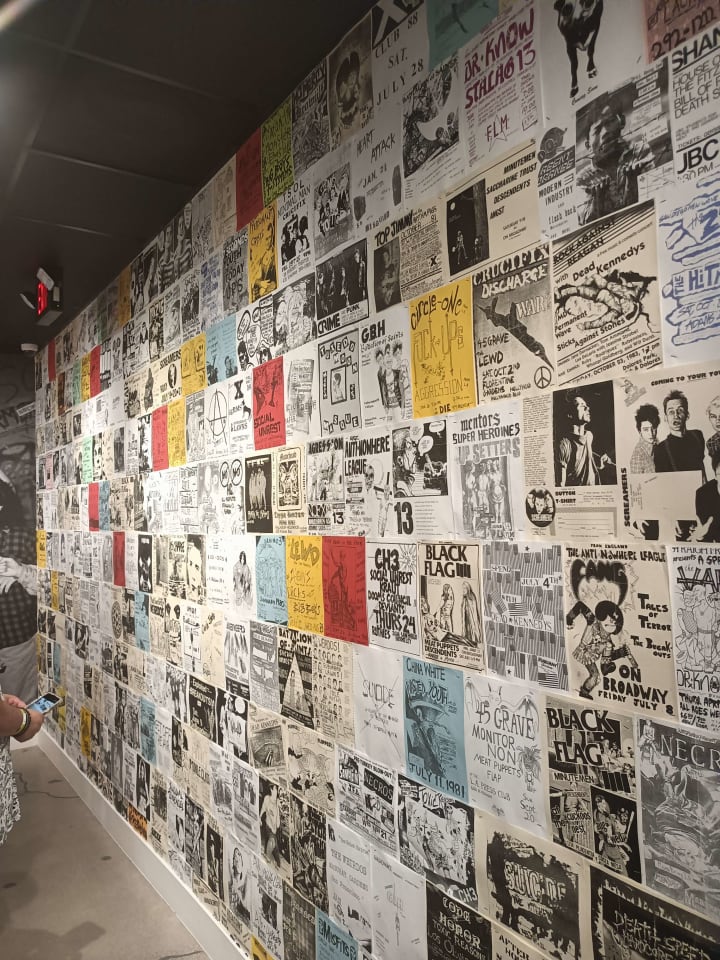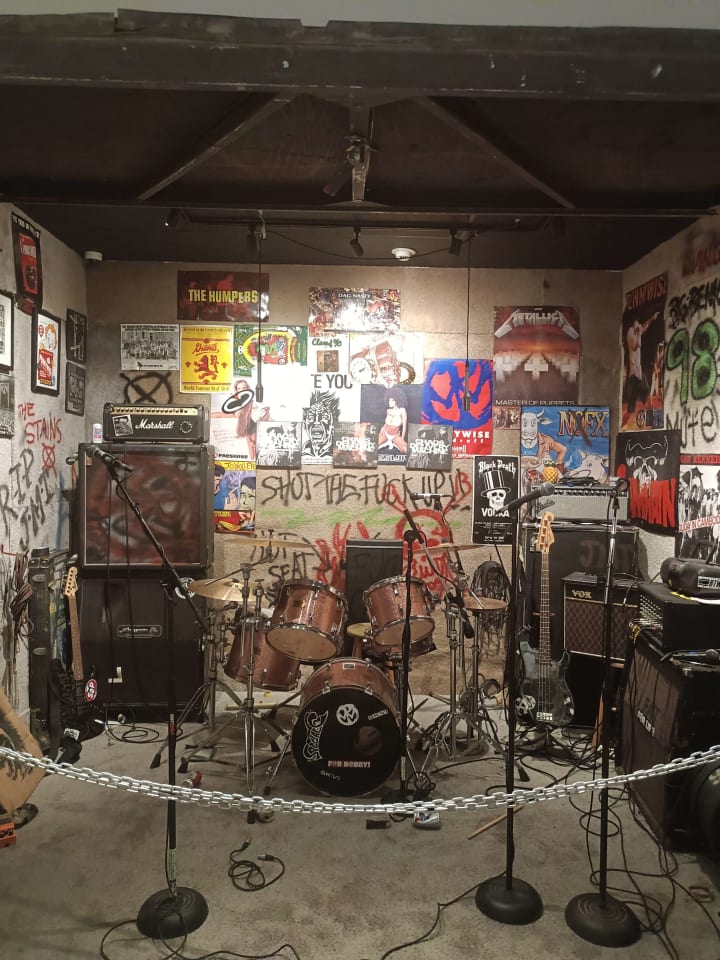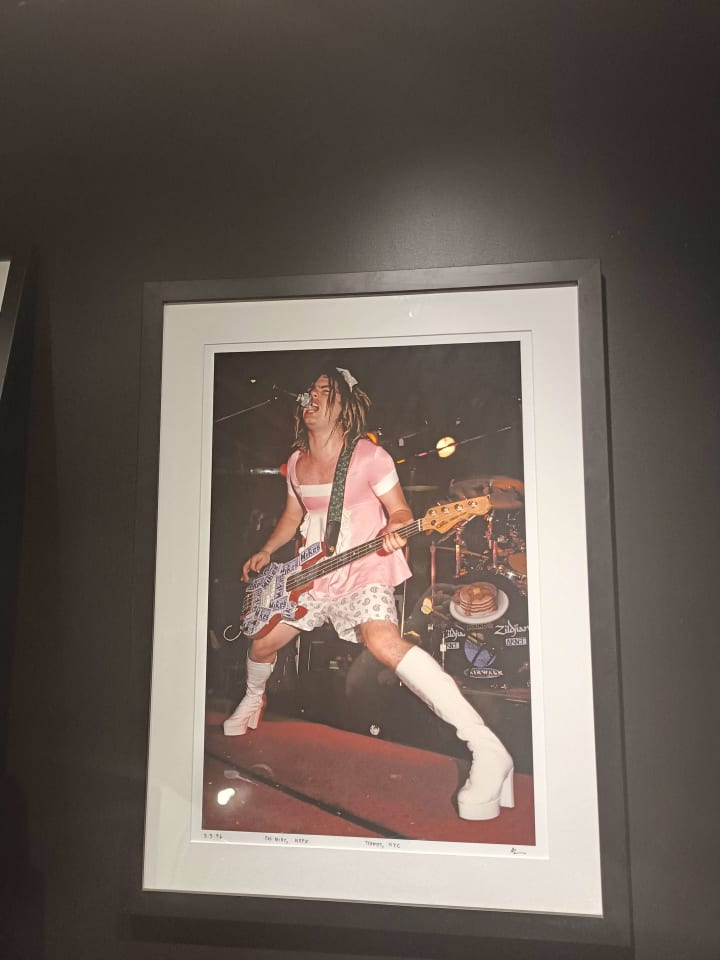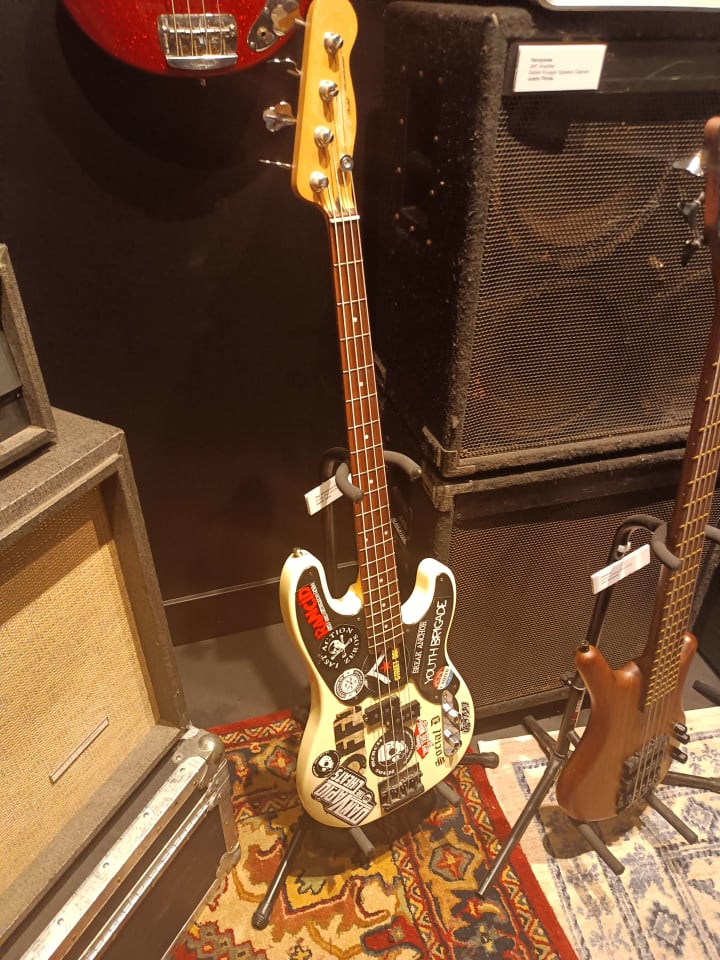 Once we finished up over at the museum we then ventured into one of the craziest and most incredible places I have ever been to in my life. Oh but I am only talking about Area 15. That is home to the ever elusive Omega Mart.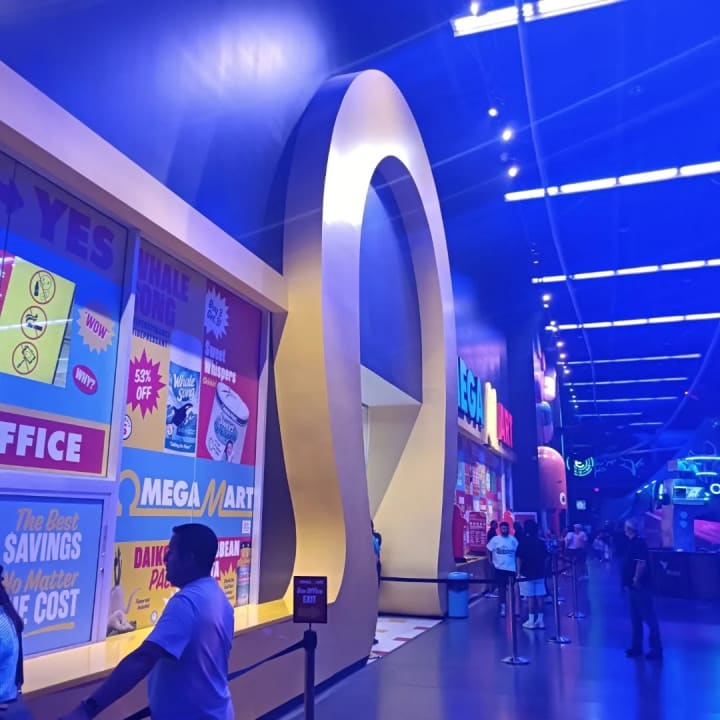 This place was just... insane. Literally what felt like a parody of a supermarket upon walking in. Morphed into a crazy offbeat supermarket out of a comic strip. Until I dug through the different hidden pathways (hint; open the soda fridge) and found industrial Narnia behind them. The back of the store felt like the back of a supermarket on drugs. A cavern of crazy pathways and offices. Almost opperating like an underground civilization. A gateway to a multiverse. The offices felt like something out of a sci fi comic book. The back rooms had a crazy theme to each one. Instead of a break room they had a strobe light room. Instead of human resources you would find yourself in a DMT trip.
It was hands down one of the best experiences of my life and something that I advise anyone who has the money and the way to get there. Do it with no hesitation. It is a once in a lifetime experience. I didnt bother taking much photos or videos of it. Just couldn't be bothered to focus on that. Plus, no one likes spoilers do they?
So after that ended and we made a crappy attempt at trying to eat dinner on the strip (don't ask). We made our way back to freemont street for a good meal before some Wrasslin. After some much needed food, more frozen alcoholic drinks, and some slot playing. We made our way over to Hoodslam. What is Hoodslam you ask? Well my good readers.
Hoodslam is the ultimate indie wrestling show. Combining humor and over the top characters that would rival any adult swim show. Shots being passed around freely like its candy mints. And of course nothing but over the top action. Which you are right next to the ring at all times to witness it. Its like a punk show and a late night R rated comedy sketch show both went on a double date with a Pro Wrestling show. Even if you are not a fan, you will still have an incredible time. Sadly the one we went to had a pretty modest crowd and there were no ring babes pooring shots of whiskey down our mouths between matches. It was still a very entertaining show. Even if I have been to better ones they have put on. Mustve been the GCW show happening beforehand that made this low key. Also it was cool to see Joey Janella wrestling this event.
The rest of the night was a bit of a blur. Only thing I remember doing is trying white castle for the first time. Its not good at all and far too overhyped. So lets move on to day three and the actual festival.
Day 3: Punk Rock Bowling begins
Not much to say about before the festival. Got the right attire for the heat ready and a proper bite to eat. Nothing says the start to a great festival than an Avocado cheeseburger breakfast from Binions Cafe.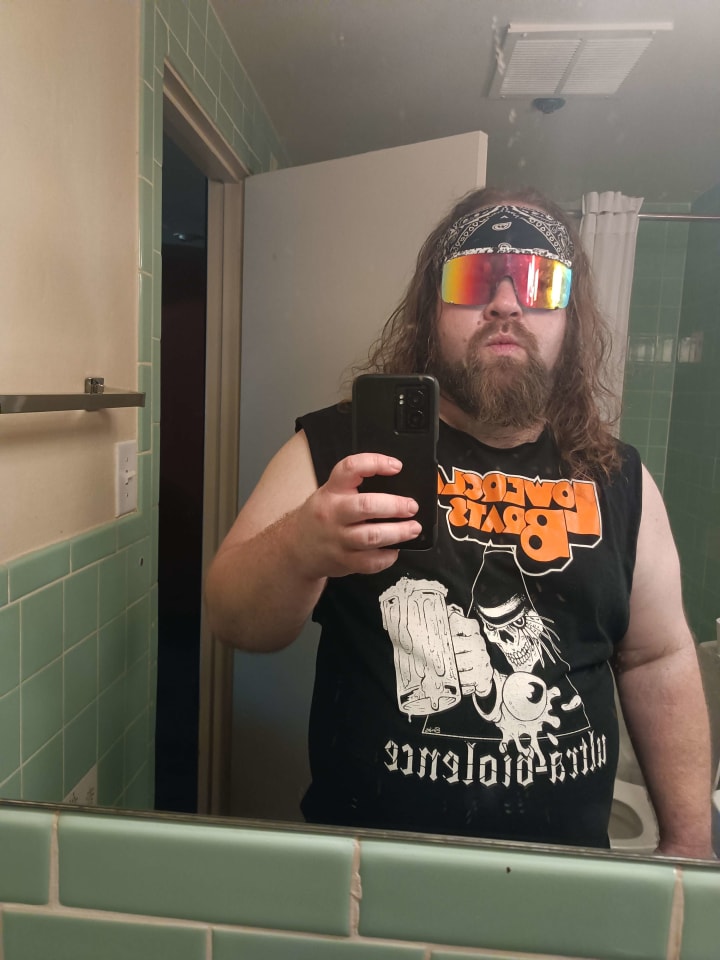 The festival kicked off around 1 pm or so. Yet the bands I wanted to see didn't start playing until about 5 pm. So needless to say there was plenty of time to pregame and take more in of Vegas. Which is exactly what I did. The rest of the day found me visiting more local bars and locations around the area. There was a debate about doing some Axe throwing or go kart racing in the area but I put it off for another day. To cut this descrpition short for you. Lets just go straight to the festival.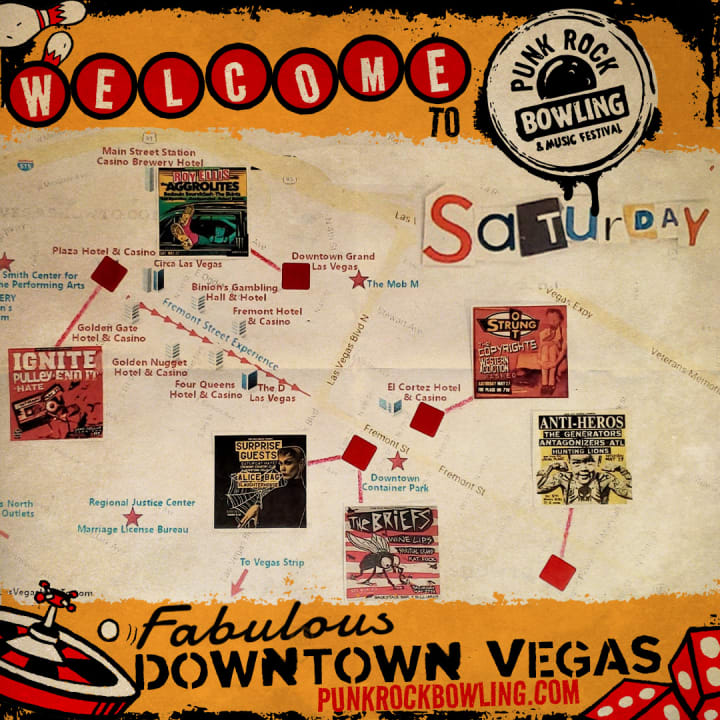 So we fast forward to around 4:55 pm or so as I am making my way to the festival grounds. No clue where they are having it. I can say that the previous years looked like an ideal place to have it. Plenty of shade and a good location for the vendors and food trucks. It looked great from previous years footage and I was excited to see what it would look like. Well friends, here's were I get negative and this will be the biggest flaw of the weekend. Along with my biggest complaint about the festival. Yes this will be a rant.
RANT
Of all the places they moved the festival to be at. They chose the most non shaded area of the entire portion of Downtown Vegas. When I say this. I mean there was absolutely no shade to be found near any of the stages. The festival had two and the sun was shinning down hard. Was it hot? Its Vegas and I shouldn't have to elaborate. Some would easily say that its an outdoor festival and heat is to be expected. Yet they had every other year with plenty of shade and everything worked out better. How do I know this? Well because people who attended the festival previously had told me. The past video footage was an indication of this. At least half of the people at this festival were my age or over. Now theyre were shady places to stand. However, aside from the monster energy area next to the stage and it was a tiny box. Most of the shady areas were away from the stages. Unless you were hoisted up in the VIP structure. Which included shade, a private bar, and seating. Meanwhile we had a small set of middle school bleachers. It should be also good to mention that they ran out of water on the first day. Which I heard about from several sources. Thanks to the PRB facebook group. So please PRB for the love of Lemmy. Have your shit together by next year.
Okay rant concluded. On a positive note. The bands that I came to see all sounded great and most things worked out well. Key word being most of them. So with that being said. Lets go down the list of my thoughts on each band I came to see.
FEAR: They sounded great and I was stoked to see 75 year old Lee Ving still kicking it. He will keep going until he is dead and buried it seems. Or until he cant move. The poor guy was dressed in all black and I kept thinking that he took all of the water from us. Its totally ok if he did cause he is a legend.
The Adolescents: They sounded way better than I thought they did and they killed it. Someone kept giving Tony Reflex crap for wearing a mask and Tony told the guy off. Great moment!
Me First and the Gimmie Gimmies: They were entertaining as hell and I expected nothing less. Sounded great too!
The Interrupters: One of the best bands of the show. Absolutely killed it!
Fishbone: Great band and they were great live. I was taking the time to sit as I watched them though.
Bad Religion: Already saw them before so I knew what to expect. They sounded great and put on a good show. Also they are a childhood favorite.
So that about wrapped up day one for me of the festival. Now it was time for the club show. The one that I was actually able to get a ticket for.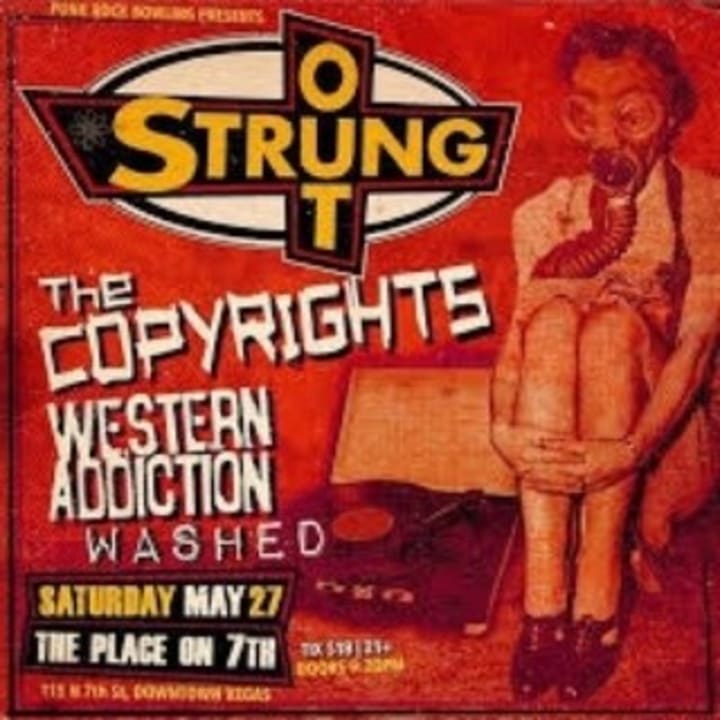 This show was a result of me not getting tickets for either The Real Mckenzie's or Against All Authority. Both of which are bands that I've been wanting to see since high school. Originally as I was looking at the club shows being announced. They sold out within an hour. Most did at least. So with the numbers going up quick. I took a chance on Strung Out to see how this show would fair. It was an act of desperation. Boy did it pay off!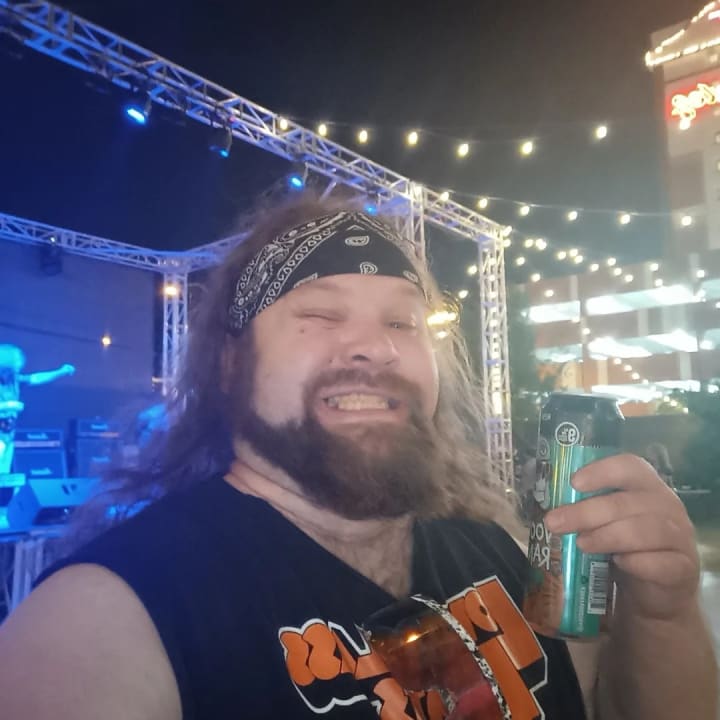 How can I talk about this show within a short amount of time. Lets go band to band and do it that way.
Washed: Just a couple of kids playing their first show. Literally they all had to be teens and they were playing a 21+ show. They sounded good too.
Western Addiction: Let me just say that after watching their set. I immediately bought a CD. These guys just shredded. One highlight being the singer crowd surfing while singing. Loved that!
The Copyrights: I remember that they sounded good and the lighting was quite colorful. Ill be honest though. I was trying to take a load off during this set. So I wasn't watching too much of it.
Strung Out: Holy s*** these guys were fast and high energy. They kept you engage for the whole set. I was in the front the entire time and I was not disappointed. I automatically forgot about any disappointments that day. Great show!
These club shows are the true highlight of the weekend. So if you plan on attending in the future and you see a band you want to see has a club show. Buy it immediately! I dont care how broke you are or who needs shoes that week. Credit card that shit. You wont regret it. Its the only time seeing these bands in a small club setting. Like they just started out.
Day 4: Punk Rock Bowling is in full swing
So this day had me kind of restless. On account of the fact that I got about three hours of sleep. I had gone to bed at 4 am. Woke up at 7. My body was still beat to shit from this. So trying to lay there until 11 am was a struggle. Yet I had to try to get some kind of sleep. Mind you this was a patter the entire time.
Honestly, you probably don't care. So lets move on.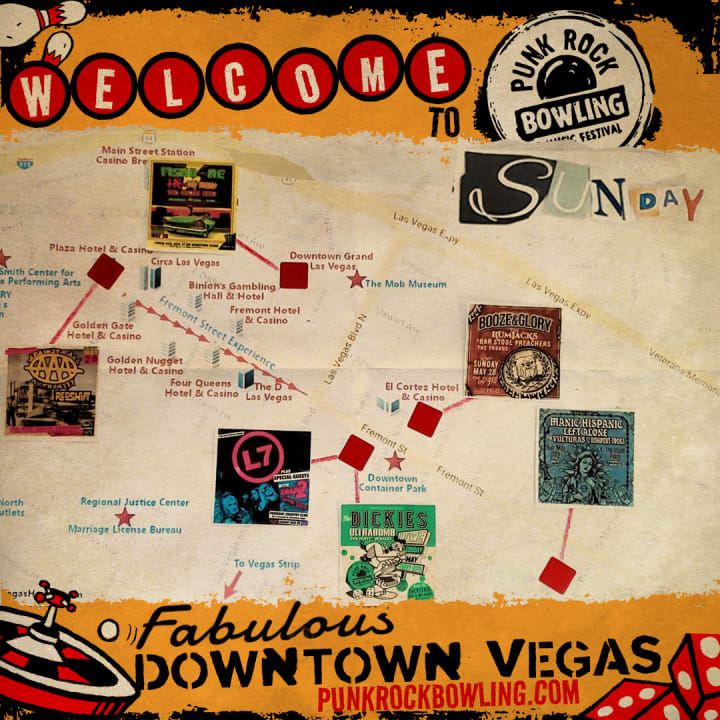 So I woke up and did the typical caffene and water run. Fixed myself up a bit. Then went over to a place known as Hennessey's Tavern. Which was hosting the Turbojugend Las Vegas 10 anniversary show. For those who don't know. The Turbojugend is a fan club surrounding what is probably my favorite punk band of all time. Which I have tried to join forever now. Actually tried to start the Sacramento Chapter. Alas it just never happened. Hopefully the future will change that.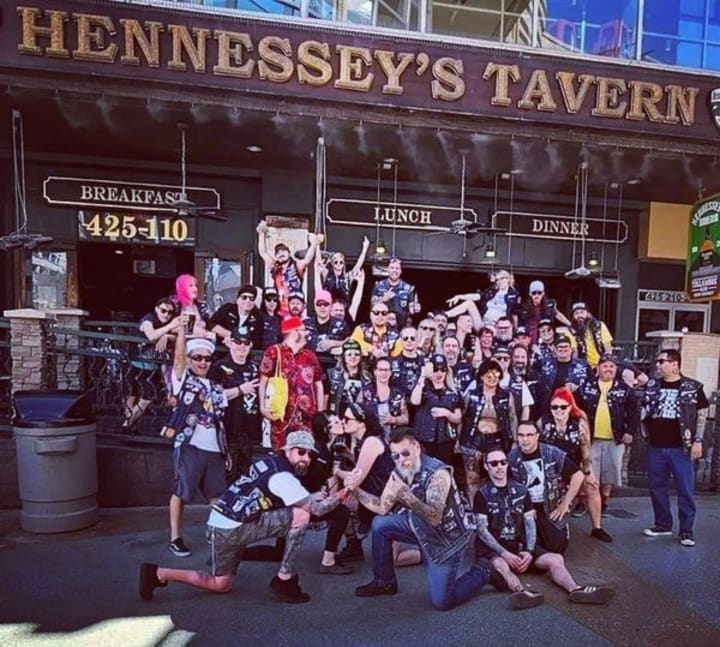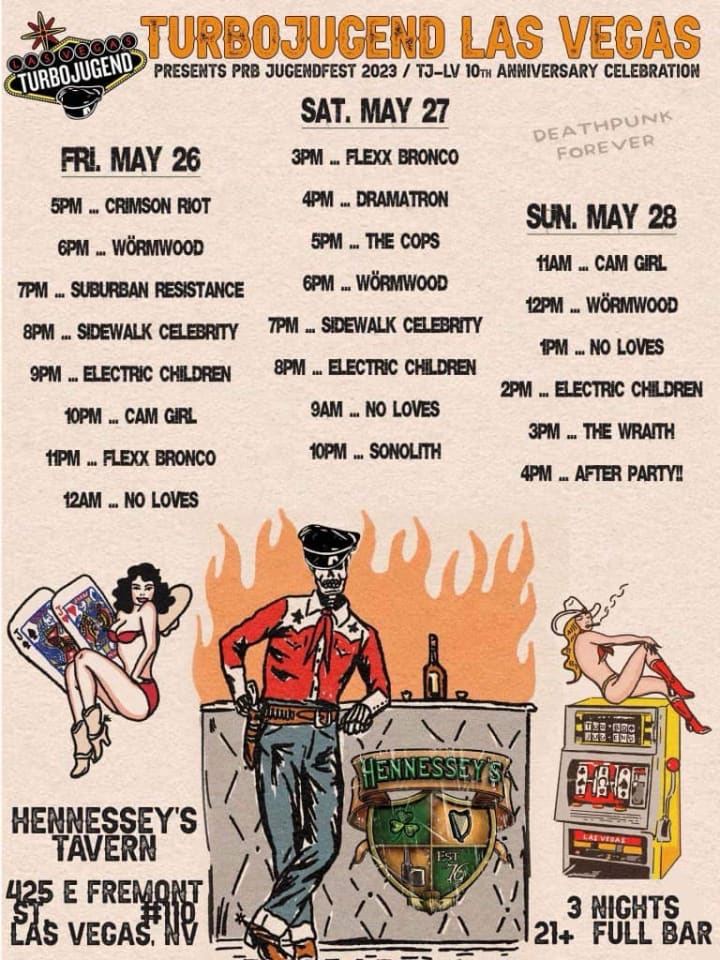 The only bands I saw at this show were Cam Girl, Wormwood, and No Loves. All were great and a joy to watch. Met some cool people and had some pretty damn good french fries. Lets move on.
Nothing really exciting happened between this point and the festival. Had to run to the bank to get more cash since Vegas will drain you. Onto the Festival.
This day marked the following bands I saw.
Roy Ellis with the Aggrolites: They sounded absolutely fantastic. I honestly hadn't listened to them before but after this I may make it a point.
The Anti Heros: This was a big one for all the skinheads coming in from all over. Seeing as this band hasn't played for a long time. At least nothing major from my knowledge. They sounded pretty good here. Though one noticeable thing was the singer calling out the Fat guy from American History X for using their name as one of his tattoos. Which I laughed about considering this has been a thing since the early days.
Face to Face: These guys sounded really great and played a pretty good show. Though I needed more drinks so that ended up happening.
The Casualties: Ah ha yes! This brought me back right here. New singer of course. For obvious reasons that I wont discuss here. Just look it up if you want to know. Anyway great set here.
As a result of my hunger and thirst. I kind of skipped out on the Damned. I enjoyed them when I was first getting into punk. Yet I didn't feel like watching them. They sounded decent from what I could hear though.
GBH: No complaints here. Great energy and great set. Played almost everything they needed to play too.
and now for the big one and the cluster f*** that follows
Rancid: So they got about four songs in when the barricade collapsed and crew members had to rush in and fix it. This took a total of fifteen minutes with Lars and Tim stalling for time. Continuing to ask people to move back. It ended up where they had to get off the stage and we had to take another break. This one was supposed to be ten minutes and ended up taking double that amount of time. So that was close to 40 minutes of no Rancid. Imagine how people took to this. Oh but don't worry. Lars said that water would be free on them... Well s*** show aside. They sounded pretty good and played mostly hits despite coming out with a new album. Stick with the classics guys.
So with the festival in the books that ends the day for shows. Or does it?
As I leave the festival grounds and head back to the chaotic Fremont street. My brother messages me letting me know about a show happening at the Double Down Saloon. Also known as "The Happiest Place on Earth".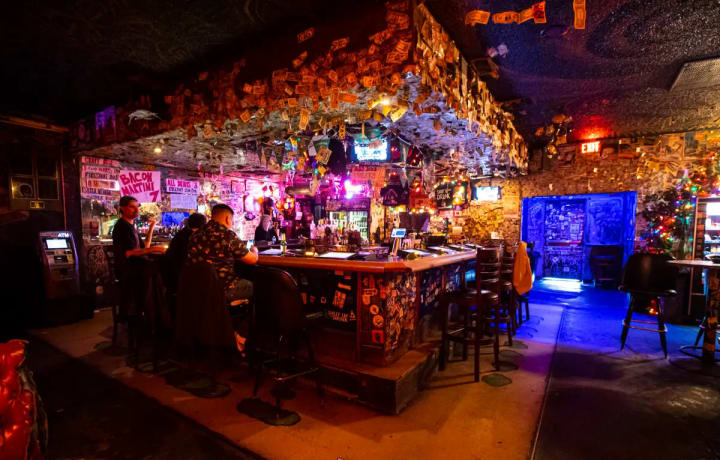 So without hesitation but delay because it was memorial day. I jumped into an Uber and headed out to the place. For what was going to be one of the best Bar shows I've ever attended and the best one I have attended in a long time.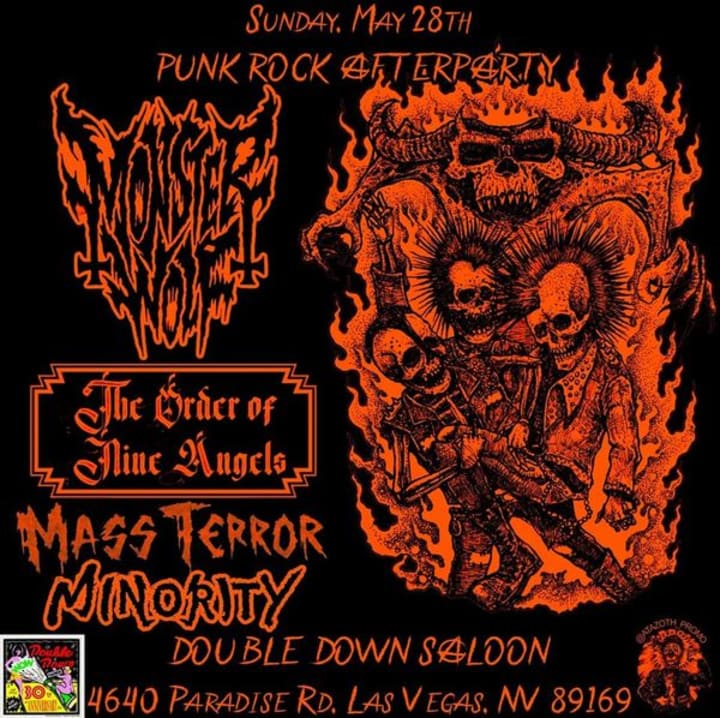 As the flyer suggests. I arrived after the first two bands. Though I am sure they absolutely killed it. So I witnessed The Order of Nine Angels and they were solid. Not great but not bad in any way. As their set was going on I stepped outside after taking in the atmosphere of the double down saloon. Only to be greeted by this glorious bastard.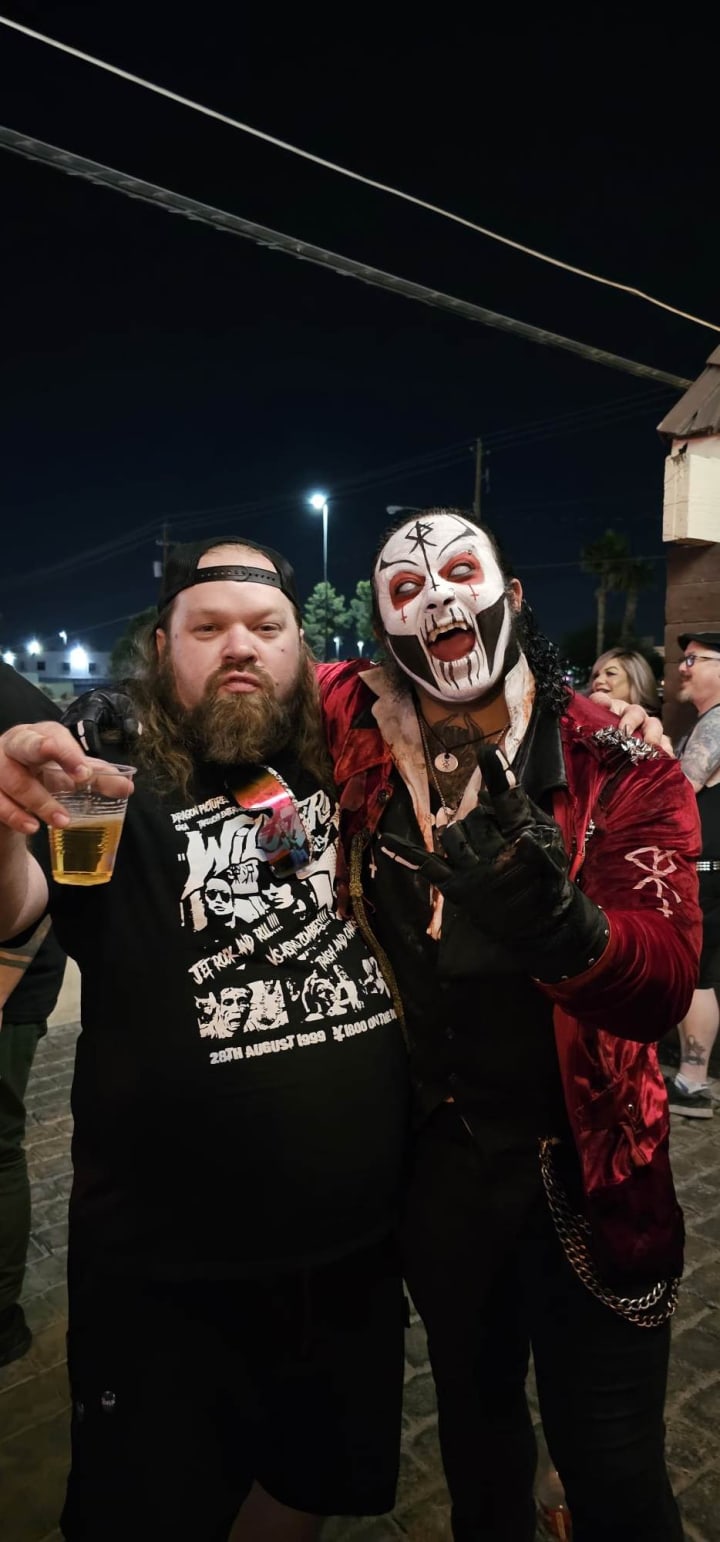 That there is Mechawolf and he is the singer for the band Monster Wolf. Based on his aesthetic, you know you're in for some theatrics. The best way I could describe them is the best bits of horror punk. Like if the Misfits and Mercyful Fate went out to dinner. Then proceeded to steel a jeep and drive down a cornfield blasting Pentagram. Although a huge theme of these guys is actually Wrestling. Why you ask? Well Mechawolf pictured above happens to wrestle for the National Wrestling Alliance (NWA for short). Which caught me by surprise when I arrived to the show.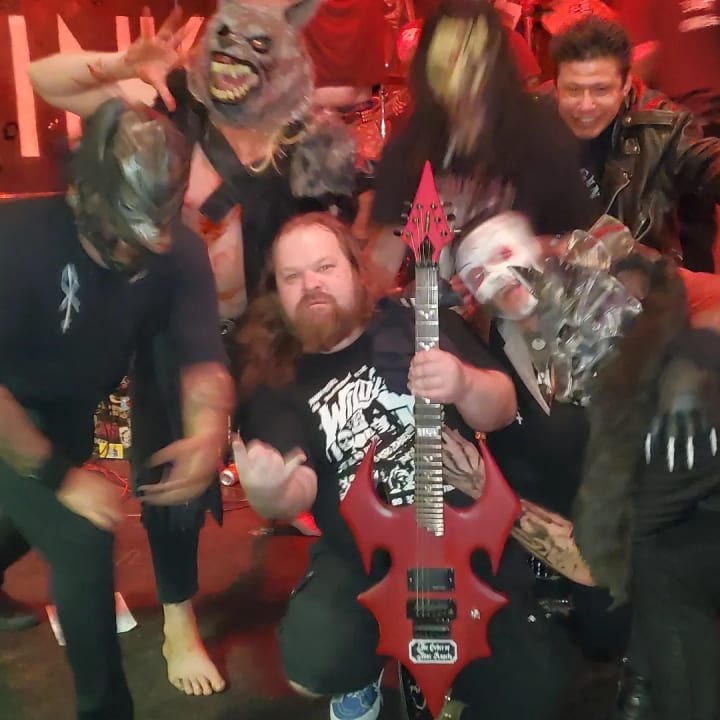 The bar itself is the perfect place for a show like this. The Double Down Saloon is a full blown punk rock bar. Walking in you will see writing on every wall. Dollar bills and random things hanging from the ceiling. A jukebox filled with punk classics. Oh but of course, it is known for the Ass Juice. A shot glass filled with magic. Or rather a shot glass filled with what I can tell is a mix of random booze and enough kool aid to provide the perfect amount of sweetness. Earning the name "Ass Juice" for looking absolutely horrible but It tastes excellent and helped my night greatly. Even with the AEW fan that kept bugging me for drinks after that. You buy them one shot as a friendly gesture and now they are in the mood to drink. So they keep Venmo you money to buy them more alcohol. So after a great show. We then all pile into an Uber and make our way back to Freemont street. More specifically back to the Hogs and Heaven saloon. The rest of the night was polishing off whatever drinks we could until we inevitably passed out.
Day 5: The last day of Punk Rock Bowling
Ah yes! As I recall waking up this morning with only four hours of sleep. Only this time trying to not make as much of an effort to get more as the previous day. The best course of action on this day was to grab myself a proper breakfast. Immediately, when I went downstairs and glanced out the windows of the casino. I knew that the sun was not going to make the start of my day pleasant. Sure enough I was right. The Nevada heat was only increasing by the day. Granted it wasn't as bad as it would be in a month like July or so. Yet it was still pretty rough. Especially for the condition I had been in. After venturing over to the Main Street Station Buffet and getting a more healthier meal this time around. It felt appropriate to hit up another location I had been wanting to see. Plus most of the bands I was looking to see play, didn't start until 6:05 pm. Time for some chill me time.
Enter Player 1 Video Game Bar.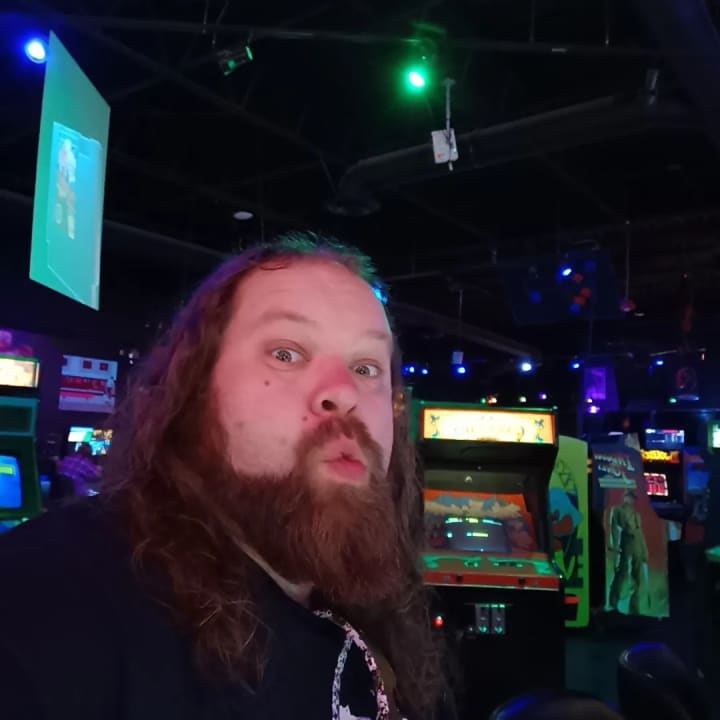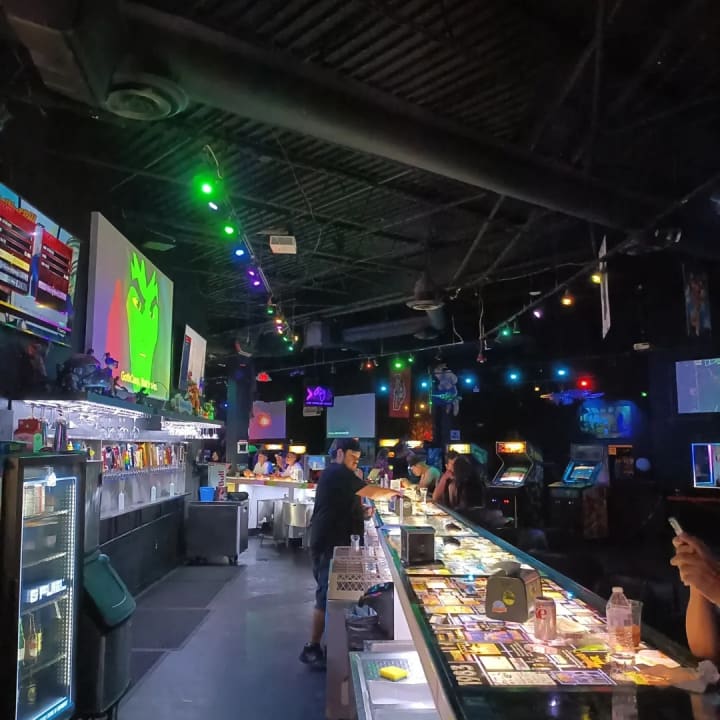 Anytime I get the chance to travel to a new location. Whatever the city may be. If they have some kind of Arcade Bar or Barcade in proximity of where I am staying. I have to check it out as I am an arcade connoisseur. Being a child of the 90s and these things were once a social mecca. Now have new life thanks to the advent of gaming bars and clubs. When I step into a place like this. I judge them on three main things. Those are Atmosphere, Drink selection, and the game selection.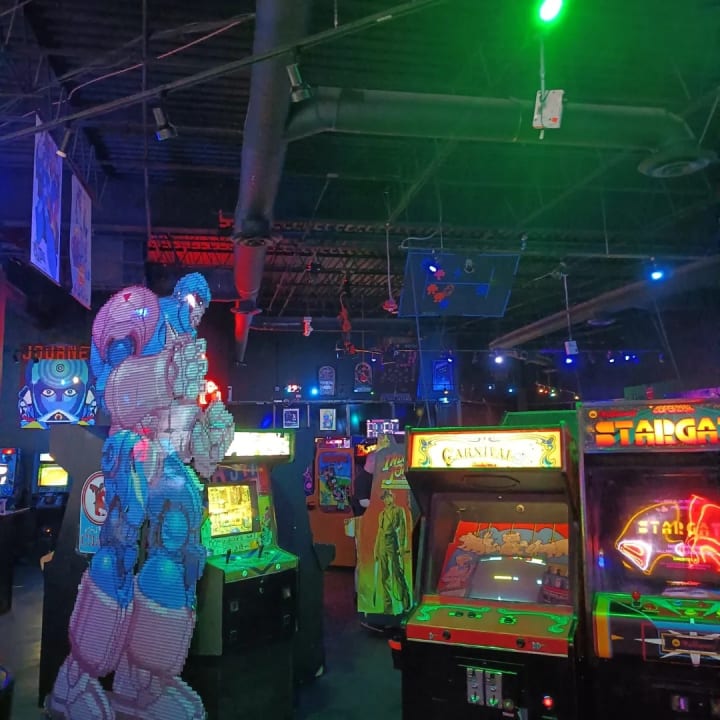 The atmosphere is easily a 9 out of 10 for me. Only thing preventing it from being a ten is a possible upstairs area with some additional games. Walking in the place felt like a neon arcade from the good old days. Complete with vintage posters and TV's showcasing old game commercials and things from the past. Along with some more modern anime and pop culture things being shown throughout. Plenty of TVs bolted to the walls around the bar with a table underneath.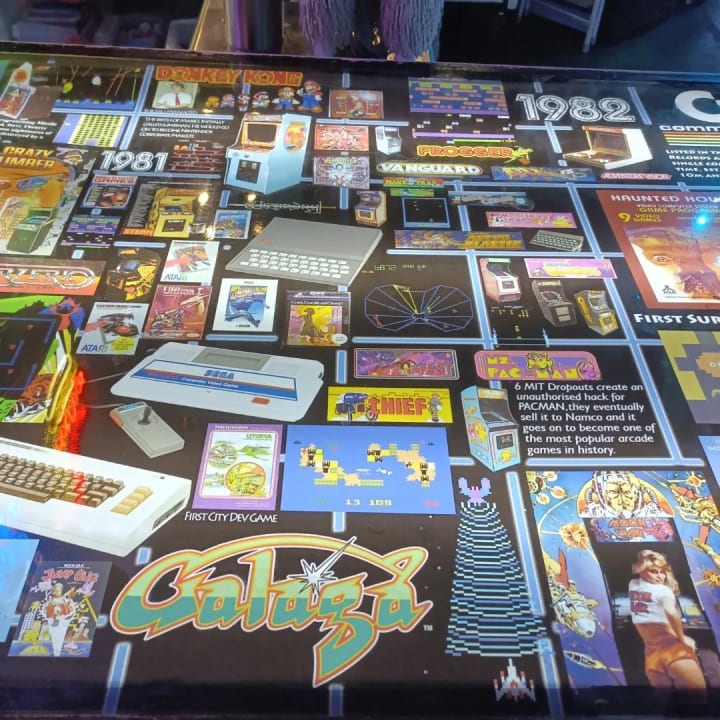 Thus bringing me to my next area. The alcohol selection was primarily beer. Actually, it was only beer. No hard alcohol of any kind. For some this will be a negative aspect. For me, as someone who loves beer over anything. They had the best selection of any other place in existence. The menu literally went for days on end. I had to scroll a page almost half as big as this article I am writing. They had enough for anyone and some specialtiy drafts. I was able to try the Captain Crunch Stout and I never knew a stout could be so unapologetically sweet until then. They had food but it was just standard hot dogs, nachos, and churro's. Nothing too special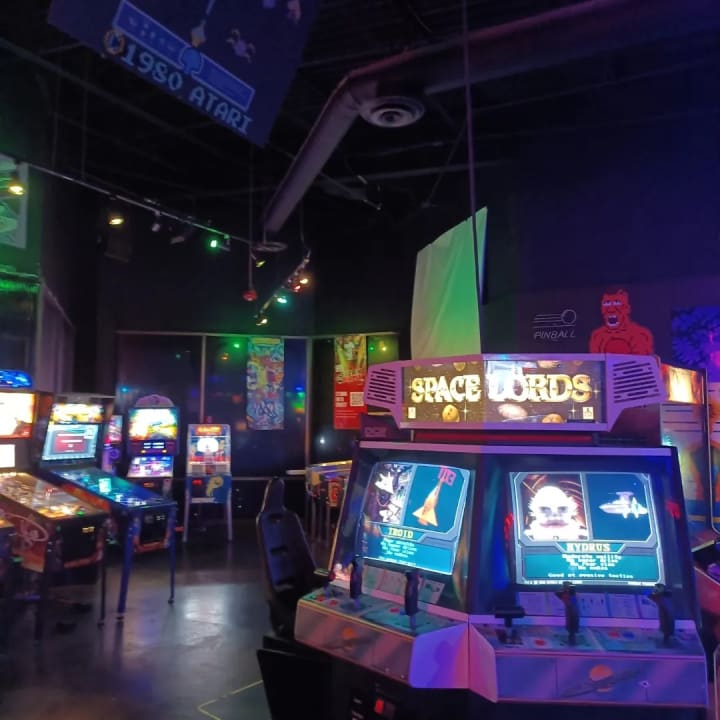 Now for the final section to cover. That being the games this place offered. They didnt skimp a beat. Tons of Arcade games surrounding the place. Some were staples of course. Yet other ones were games you never see anywhere else such as Space Lords and Satan's Hollow. Plenty of game consoles to play on the walls and at the bar. From Atari 2600 to PS5. If it was available then it was sure as hell playable. The selection was a 10 out of 10 without skipping a beat. It was exactly what I wanted to see whenever I step into a place like this. Plus only charging an $8 cover and setting everything but the pinball to free play. Consider me in pure bliss.
Now back to the Festival for more Punk Rock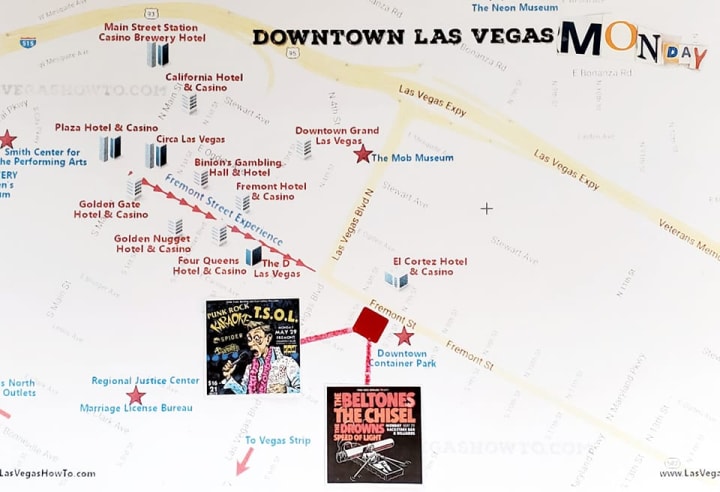 The final day still managed to have some promising bands play. Lets go down the list of who I saw and my brief thoughts.
L7: Honestly, despite some audio hiccups at the start. Didn't sound bad at all. Not the best band of the weekend but the ladies put on a good show nonetheless. I heard their club show was better though.
Agnostic Front: Hahahahaha! They put on a good set but I've never been huge on them. I thought the Anti Hero's played a better set but it was still a good one.
Suicidal Tendencies: This was my second time seeing them live. They never put on a bad show. Never!! The whole thing slayed and Mike Muir's interactions with the crowd were the best. I genuinely think the man knows he is one of us. Naturally they played their Self Titled album in its entirety.
The Exploited: Killer presence and killer performance. Just a great set with plenty of energy. Hearing Beat the Bastards and F**k the USA live were a treat. Plus everyone rushing the stage to sing Sex and Violence at the end was fitting and fun. Great way to end the festival altogether.
Of course the last band was the Dropkick Murphy's and sadly I skipped out on them. Nothing against there music or anything of the sort. I've listened to them since high school. My whole mood was wanting to grab a bite to eat before the final show of the weekend and I had already seen Dropkick tour with Rancid previously.
So I exited the festival and made my way back to Fremont street. Only to enter one of the best shows I've ever attended. Right at the Fremont country club.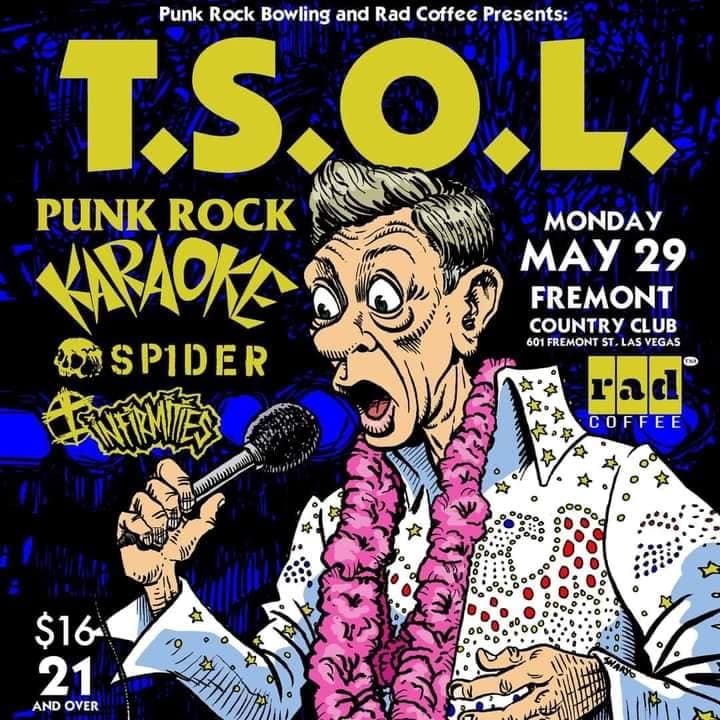 Remember how I said club shows were the best part of the weekend? Don't skip out on any that feature Karaoke. Just don't do it. Even if your not into that. Go anyway because they are the best experiences. Not a ton of pictures were taken because my phone was on the verge of death. So I just wanted to have a good time. Though I did get some good selfies. Now I had seen TSOL before but they are one of my favorite bands in the genre. I was primarily going for the Karaoke. So without further ado. Lets get into my thoughts on each band.
Infirmities: This is going to be a band I follow more in the future. They put on a really kickass set and the singer was a super chill guy. Also how can you not like a band that uses a Shure old style microphone?
Spider: This was a band that I was paying attention to like I was to the Copyrights. They sounded good but I was too busy warming up for Karaoke.
TSOL: No complaints whatsoever! Loved their set through and through. Plus the venue was the perfect setting to see them. They played everything that I wanted to hear with songs like World War 3, Sounds of Laughter, and Code Blue. I was as happy as you could get. Also pretty tipsy too so that added to it.
Punk Rock Karaoke: Not just a highlight of the night but one of the biggest highlights of the entire weekend. Even if I intended to sing "I dont care about you" by FEAR. I was unable to do so considering you had to sign up for your song at the beginning of the night. Regardless, being able to mosh and sing along with a huge group of people was the icing on the cake of the whole weekend. While people would sing punk classics one by one. It was like being at a true Punk Rock hoedown. Then with the final moment of getting on stage with a bunch of others and closing out with "Bro Hymm" by Pennywise. You cannot recreate that experience anywhere else. That alone made the trip worth it tenth fold. Amazing show!
And with that, Punk Rock Bowling 2023 was in the books. The rest of the time there wasn't eventful at all really. Just me dragging my drunken ass spending the last bit of cash on slots and failing to win. Then grabbing my shit at 7, checking out and flying home.
Conclusion
Despite some glaring flaws with the weekend and how I missed out on certain things. The stuff that went well. Went incredibly great and left some lasting memories. Having the event take place in Downtown Las Vegas makes all the sense of the word. If you aren't having a good time then you aren't looking for it. Only regret is not registering for one of the pool parties. Really not doing any swimming the whole weekend was a problem. Yet there was enough that I loved about the event that I cant complain. They need to work on some problems in the future and I will say a change of location of the event itself would be good. A more shaded environment is needed. Also be more lenient with camera equipment would be a good change. I saw Adam the Woo's video on this event and I can sympathize with the man. Either way though I had an incredible time and I hope to return for an even better time next year.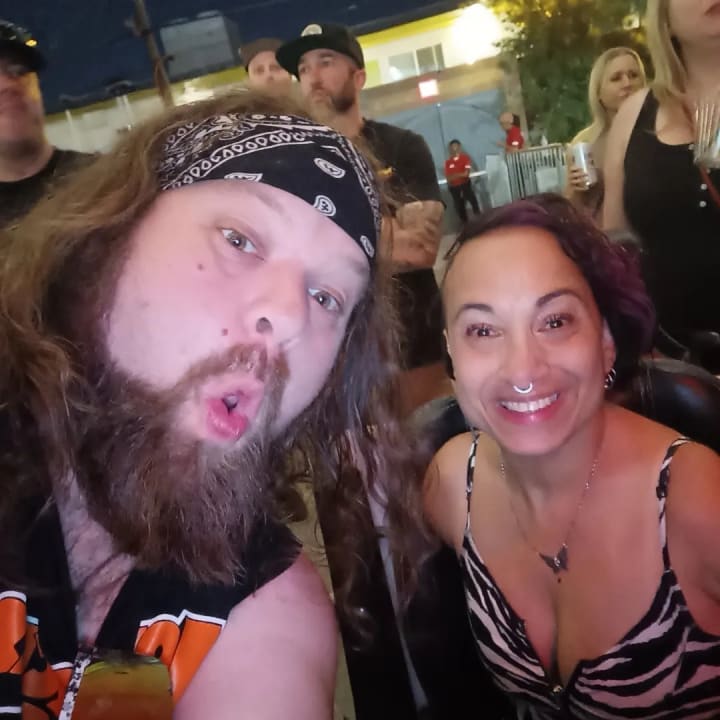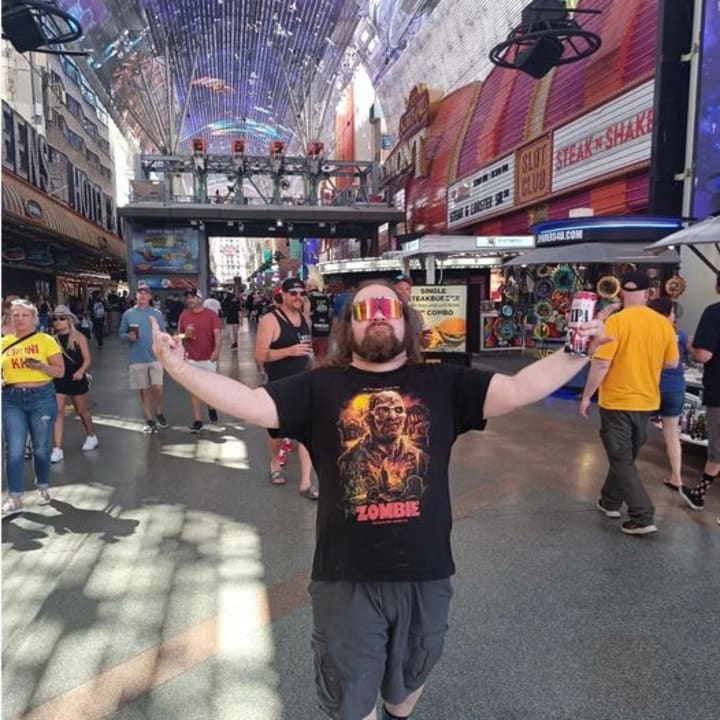 Potentially
Final Score for PRB Festival: 7.5/10
Final Score for whole Weekend: 9/10
So that makes it an 8.25/10 overall I guess
About the Creator
Ian Hutchison is a 35-year-old entrepreneur from Sacramento California. In his spare time he enjoys movies, video games, comics, wrestling, music, and traveling. He aims to be a prominant contributer to vocal.
Reader insights
Be the first to share your insights about this piece.
Add your insights