My Favorite Artist Pick: Blackbear
This one was a long time coming. Watching his career for a while, and consistently inspired by the path he chooses.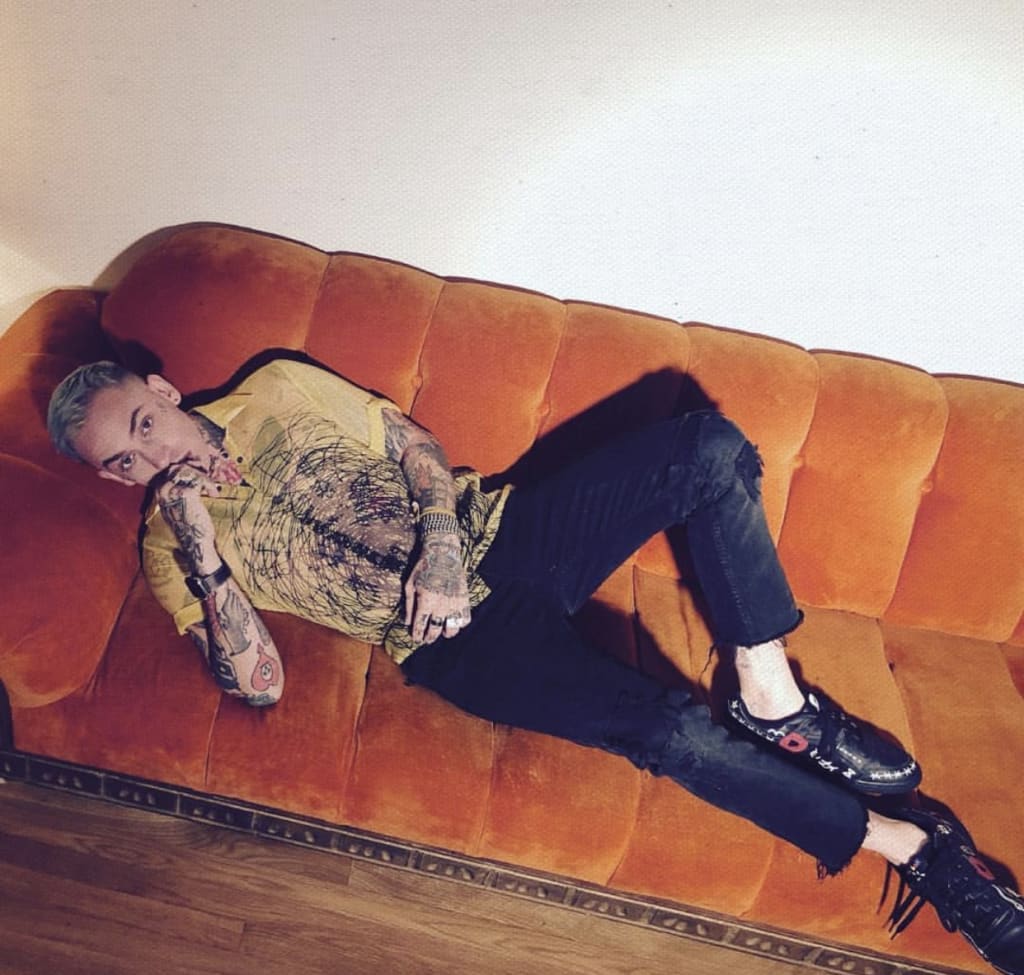 Copyright beartrap© blackbear© Instagram @bear
If I had to choose my favorite artist at the moment, I would have no problem telling you it is 27 year old Matthew Tyler Musto, better known as Blackbear. Granted, some of his lyrics are borderline 'scramble for the volume when elders are present." but overall the content of his lyrics are incredibly raw and poetic. He has no fear of expressing his feelings, which is refreshing and uses his medium to tell his own story, bit by bit.
Every broken heart, tragedy, illness, brush with death, and incident which shaped him into Blackbear, from young Matthew Tyler Musto, is represented. He holds no bars as far as telling his truth. He does have a discography filled with lavish imagery, such as heard in "Gucci Linen," and a very vocal addiction to high end fashion. It is bred from a place of doing without, some of us can relate to, or because he can, which almost all can relate to.
At almost 28 years old, Musto has gone well beyond artists three times his age as far as creating, developing, and marketing his "brand." He has in essence developed an empire, complete with songwriting credits ("Boyfriend" by Justin Beiber) and royalties, which he invested into furthering his own career and merchandise, album sales, tours, and his own independent label, Beartrap Records with exclusive license through Interscope Records. By his mid-20s he was so well-versed at artist development from being turned off by the big labels, he has now focused this on developing his own entourage of artists, featuring himself, Mansionz (a collaboration with Mike Posner), tarrø,Good Intent (Marty Valentine), and the only female currently on the roster, Stalking Gia. He bootstrapped his way into a multi-million dollar music industry business, and without the aid of the supposed professionals.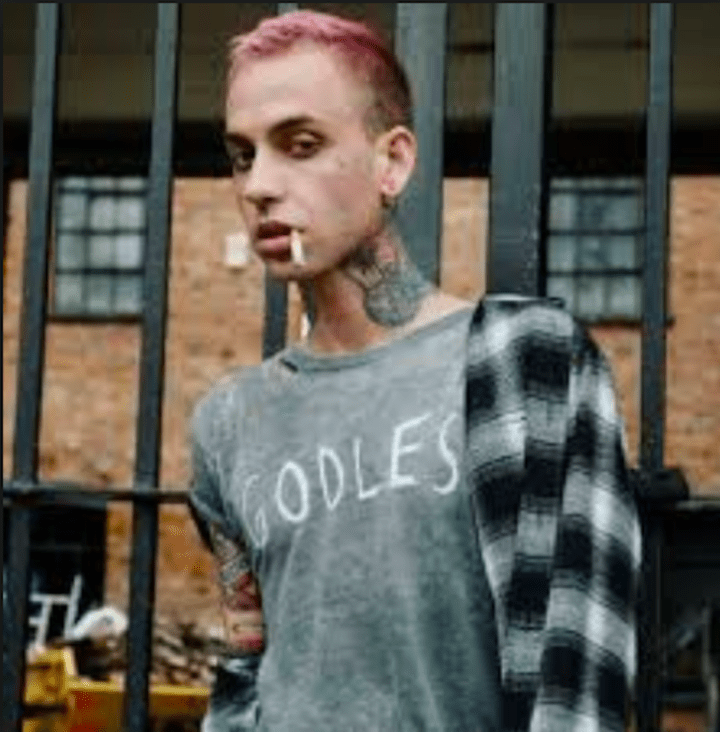 He creates almost constantly. Releasing his own music, while boosting his artists, collaborating with lesser known musicians, and becoming the new face of an industry leader. He struggled with addiction, alcoholism and all the vices that come along with being young, and famous, eventually leading to a brush with death from developing pancreatitis. After a few months of denial and inevitable flare-ups following those slips, he completely changed his lifestyle. He went from drinking and drugs, partying and self-abuse to working out regularly, avoiding alcohol completely, and focusing on overcoming yet another obstacle forced on him.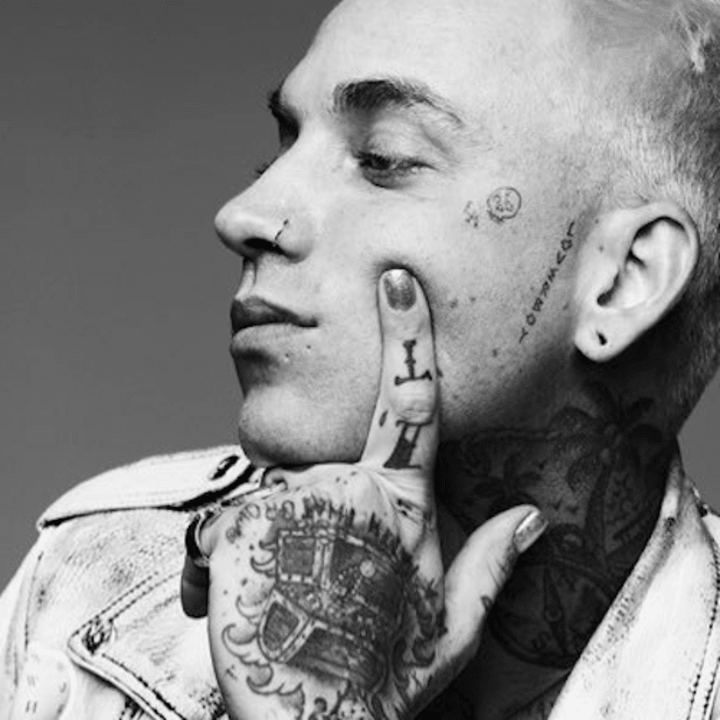 At this point in his life, he has nothing to prove to anyone, but himself, and it shows. His music has evolved from his early work promoting a cringy lifestyle, to that of a grown man navigating through life and not only owning mistakes he's made, but turning them into gold. Better yet, triple platinum like his single, "Do Re Mi," a song about a failed relationship on his Digital Druglord EP featuring Gucci Mane which has made national radio and boosted his already underground popularity to one of the fastest growing mainstream artists. He shows no signs of stopping. His latest single, "The 1" while different from his previous work, was still the raw and emotional equivalent of his earlier work. Proving he is just as bold and talented without the use of mind altering substances. He is a masterful writer and musician, no qualms about it.
If I had to compare him to one of his predecessors, I would say he is very much like a Prince of this generation. From his life in fashion, his almost non-stop work ethic, and his work to buck the existing system of the music industry, to his love for beautiful women, cutting edge musical styles and desire to develop and take under his wing, future artists; he is very much like his iconic musical genius elder. The young jack of all musical trades had developed his business and with the idea of how precious his life truly is, he has not hit the brakes once, even beginning his Digital Druglord album from a hospital room.
Blackbear is working on a highly anticipated new album, due to drop February 14, titled Anonymous. There isn't an 18 to 24 year old straight female who is not waiting on baited breath for its release. The young boy from meager beginnings survived the things meant to end him, and is on an upward spiral to greatness, and it is an honor to watch it unfold. The kid is grown up, and he is unstoppable.