My Essential Albums: 'Self Portrait' by Bob Dylan
Released: June, 1970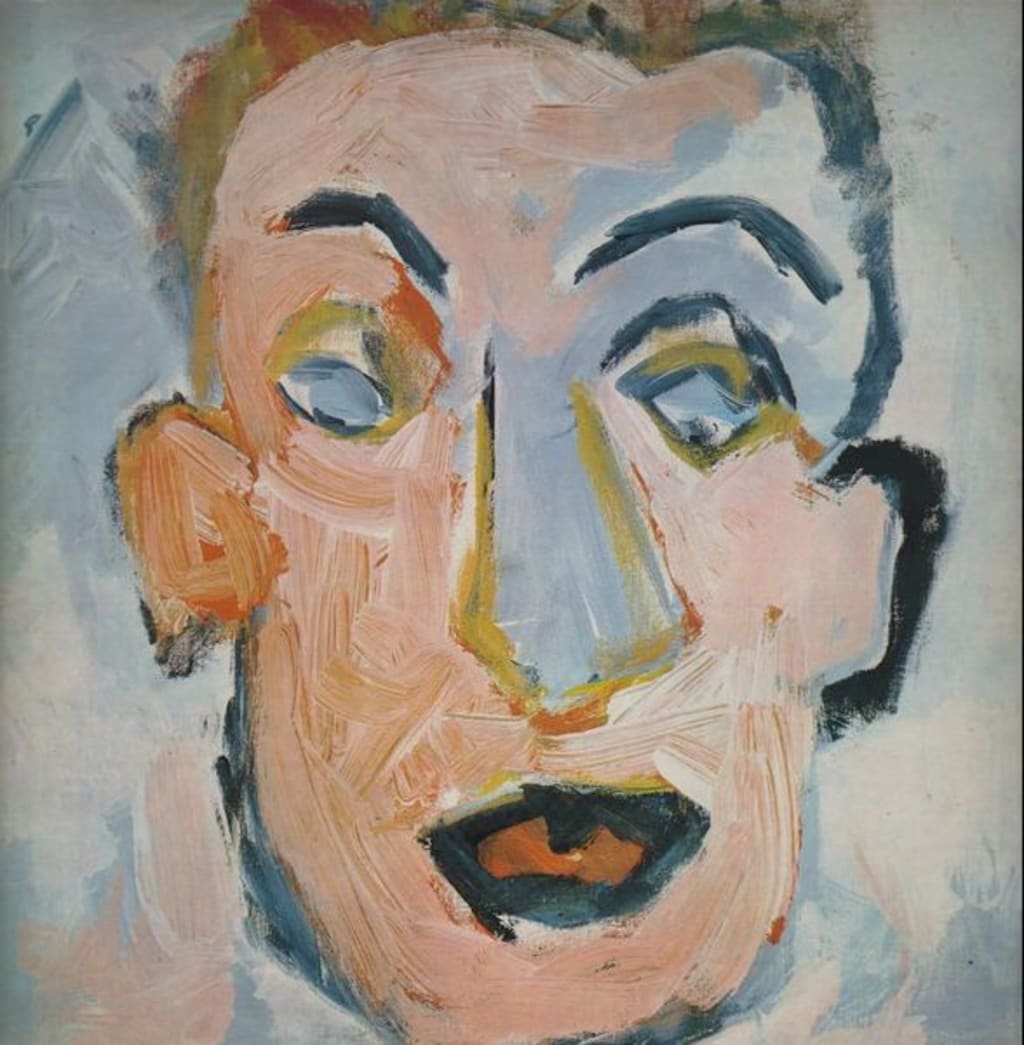 Cover Art for the Album
Go on, fight me. I dare you. Yes, this is an essential album and don't worry, I will explain why. Self Portrait was controversial because Bob Dylan was apparently not giving his best when it came to "form." Instead, it was just a big misunderstanding and Bob Dylan was really experimenting with a new sound.
We all know that a *certain* interviewer said this (and I quote/paraphrase) about the album:
"What is this s***?" (Sorry guys, we're keeping this PG.)
And seriously, that was not fair at all. The album is a big experiment and there really are some amazing songs on this album. It has a this thing where no two songs sound anything alike. It's a brilliant album. I'm sure you think so too, because if you didn't, then you wouldn't be here, would you?
The album was released on June 8, 1970, and it was recorded between April 24, 1969 and March 30, 1970, so it's done again in the typical Dylan style—as fast as physically possible. There's a lot of stuff about this album being recorded as a response to Woodstock, but if you want that information, then go to Clinton Heylin or something. He's sure to tell you. But we're here to do music appreciation and I want you to really appreciate this album as much as you can and not hate it.
The album received negative reviews pretty much all round and Rolling Stone Magazinewas the one who gave it the lowest. Personally, I think that was Bob Dylan's plan all along, to get people to stop worshipping him. But unfortunately, Bobby, years on and Self Portrait has become a staple classic of Bob Dylan CDs and Vinyl everywhere. For Dylanologists, Bobcats, and Bobkittens (tiny Bob Dylan fans under 13) alike.
Anyways, I won't be covering all the songs because there are way too many songs on this album—and we all know what happened when I did that with Blonde on Blonde and Infidels and ended up taking up everyone's time. Also, this article will not be featuring Another Self Portrait,the bootleg, I will save that for another article (probably).
Self Portrait is the experiment that, if it didn't happen, would've left a huge hole in the Dylan discography. I think it deserves a lot more appreciation than it gets. How can they seriously slate this album and then praise its bootleg? It makes no sense. The album has some of the most brilliant Dylan vocals on it.
Let's get controversial guys. I hope you appreciate it, and if you haven't listened to the album, then I hope this article makes you want to do exactly that.
"Alberta #1"
"Alberta #1"is a traditional blues song and Bob Dylan, having the bluesy voice he has, would obviously sing this with ease (and a harmonica, of course). There's something really quite nice about Bob Dylan's version of this song because it sounds great with the backing singers and Bob Dylan's crooning over it.
The song opens with the repeated lines:
"Alberta let your hair hang lowAlberta let your hair hang low..."
The second line more dragged out than the first, it gives the song that real blues sound whilst also keeping the guitar rhythm and the slow, steady drum beat. It's like we've got a folk-blues thing going on here as in between each verse we've got a really smooth harmonica sound coming out. Bob Dylan's voice on this is a little bit raw than it is on previous albums, but sounds more like it does on New Morning or John Wesley Harding. The way he's able to change his voice is incredible and the time he changes it on this song is when he hits the new key:
"Alberta don't you treat me unkindAlberta don't you treat me unkind."
This is the part where he really puts some power into the song. The vocals are a little bit more strong and the song is little bit louder. It makes perfect sense in the song though. It sounds divine and I really love what those drums are doing in the background, that pace is just incredible.
"I Forgot More Than You'll Ever Know"
The soft ballad of this song wasn't actually written by Dylan at all, it was someone else's song (as with "Alberta #1"). Bob Dylan wrote a great melody for this song as he croons with his Nashville Skyline-esque vocals. His voice sings out for the introduction to this confusing song to a new lover of a former girlfriend:
"I forgot more than you'll ever know about her."
There seems to be a ghostly voice in the background of this song, occasionally going along with Dylan's, giving it that versatility and change in vocal harmony to the other songs on this album.
Bob Dylan sings these on his own, and they sound divine:
"You think you know the smile on her lipsThe thrill an' the touch of her fingertips..."
This is the first verse before the refrain and I can honestly say that Bob Dylan is giving his best smooth vocals for this song, ones that we'll see again later on. He goes low for the first part of each line and then a little higher for the end of the first line, with even slightly more higher for the end of the second line. It is a great feature of this song and makes it sound really smooth and like a real soft rock song.
The whole song comes together as a classic of middle-of-the-road Dylan. It has elements of New Morning, Nashville Skyline,and even touches of John Wesley Harding. But the vocals on this song need to be appreciated because he really does prove that he can sing a smooth ballad like it is meant to be sung.
"Days of '49"
"Days of '49"feels like it was written for an old American Western Movie about some train robber or something along those lines. It is one of the greatest achievements of this album and believe it or not, I have found people in my life who do not like this song.
It starts off with a slow guitar, drums and a piano in a bluesy western style. Bob Dylan's vocals are very 1967 and make for a brilliant aspect of power and storytelling for the song. You really need to hear it because it is an amazing achievement of this album and possibly one of the best songs to come out of the year 1970. The lyrics open:
"I'm old Tom Moore from the bummer's shore in that good old golden days."
These are really low and Bob Dylan's voice is incredible as he croons these out before reaching loud and high for the next line:
"They call me a bummer and a gin shot too, but what cares I for praise?"
The way he sings "but what cares I for praise?" sounds amazing. It's Bob Dylan showing off his vocal abilities to change so quickly from one type of voice to another. Especially not only given that this is a different song entirely to the last one, but also inside the song—he makes sure we know his voice is being heard.
This song has incredible potential and is one of Bob Dylan's most under-appreciated works. I think it deserves far more praise than it gets and also think that it should have been included as a single too (but sadly, it wasn't).
A version of this song appears on the 10th bootleg Another Self Portrait and seriously, it's just as good as this one. Have a listen to it.
"Let It Be Me"
An Everly Brotherssong originally, "Let It Be Me"was covered by Bob Dylan for this album in 1970. The tempo is slow and steady, the drum beat is really nice and subtle as well. The way the vocals fit in kind of makes you wonder why this song wasn't tried for Nashville Skyline at all, since it really would've fit perfectly and missed out with being associated with the negative press this album initially received.
The vocals are echoing and haunting in this song and, it's a love song so it's not unfamiliar territory for Bob Dylan. It may not be "Sad-Eyed Lady of the Lowlands"or even "Girl from the North Country," but it counts as a really sweet love song that Bob Dylan sings with vocal ease and brilliance. To be honest, I prefer this version to the original because, well, I'm not overly involved with the music of the Everly Brothers:
"I bless the day I found youI want my arms around youAnd so I beg youLet it be me."
The way the line "let it be me" comes out is very syllabic and in time and rhythm with the drums and cymbals. It is actually a beautiful song to listen to and I don't believe that it was initially meant for this album at all. No matter how anyone tries to convince me. This song is also why I don't find it fair that the entire album is panned; this is a pretty great song and a great effort from Bob Dylan. He may not have written it, but he definitely covered it really well.
Other people who have covered this song around the same/similar time as Bob Dylan are: Tom Jones, Elvis Presley, and even Nancy Sinatra. There have been hundreds of covers of the song over time though, some even include: Willie Nelson, Bruce Springsteen, and Frankie Valli.
"Little Sadie"
Again, not a song originally written by Bob Dylan, but based on an older song in order to create his own—sort of. "Little Sadie"is one of those songs that I will say again, is under appreciated. Bob Dylan's efforts of voice and music on this song keeps everything to a minimal so that the story takes over. In the spirit of a song based and sung about the American West, this song has excellent potential for Bob Dylan and that is why I believe he covered it.
Instead of covering the opening lyrics, I'm going to cover the closing ones. The closing lyrics are the best lyrics of the song, that's why:
"The judge and the jury they took their stand.The judge had the papers in his right hand.41 days, 41 nights;41 years to wear the ball and the stripes."
The last line of this song is damn haunting. The 41 years in prison this man faces for murdering Little Sadie "in first degree" or "second degree" (we're not sure which), it's a big price to pay and now he has to also wear "the ball and stripes." It makes the song very clear, something Bob Dylan doesn't do very often. But, it also displays the discontent of the narrator by stating it a low, brooding voice that haunts the end of the song.
Again, it's not fair to call the album bad just because someone told you it was bad. This album has a fair share of classics on it. It is a pretty artistic and experimental album yes, but it is also timeless.
This song has been covered by others as well, these include: Woody Guthrie, Johnny Cash, and even Jerry Garcia (there are so many more, but please listen to these three first).
"Belle Isle"
Now, "Belle Isle" isn't Bob Dylan's song, it's a traditional folk song and it always sounds beautiful—pretty much on every cover. It's one of my personal favourite traditional songs and, well, it's always had a special place in my heart. It has beautiful poetry and Bob Dylan's version of it sounds almost mystical. His voice fits the guitar and strings perfectly; the way he sings and croons the verses, intonation in his voice and power behind his crooning—my God, he really does this song justice doesn't he?
The song opens:
"One evening for pleasure I rambled to viewThe fair fields all aloneDown by the banks of Loch EironWhere beauty and pleasure were known."
This starts off subtle and builds as the song goes on. It is a beautiful way to begin because it's quiet and smooth. His voice becomes slightly more raw as the song progresses. As the song builds, so does the emotion of the song, starting it this way would play to Bob Dylan's favour.
Let me show you my favourite part:
"Young man, I will tell you a secret, it's true I'm a maid that is poorAnd to part from my vows and my promise is more than my heart can endure.Therefore I remain at my service and go through all my hardship and toilAnd wait for the lad that has left me all alone on the banks of Belle Isle"
These are some of the most beautiful lyrics of any traditional song in all of human history. I love this song so much and Bob Dylan's version is beautiful. The best part of this set is either the first line—where his voice increases slightly in volume and power—or the fourth line where it has a beautiful intonation about it. It really does present an amazing emotion through Dylan's amazing singing on that fourth line.
This traditional song is one of the most beautiful songs you'll ever hear and you have to listen to Bob Dylan sing it as well.
"Living the Blues"
Ladies and Gentlemen, a song Bob Dylan wrote on this album!
"Living the Blues"is a beautiful cross between the vocals of the song "Tonight I'll Be Staying Here With You"and the beat of something like "Peggy Day"with a piano. It really should've been featured on Nashville Skyline, shouldn't it?
Anyways, this beautiful song starts with a bluesy guitar and then brings in the blues piano and the drums, slow and steady, before Bob Dylan's soulful vocals begin.
Instead of starting with the opening lyrics, I want to share my favourite part of the song:
"I think that it's best I soon get some restAnd forget my pride.But I can't deny this feeling that ICarry for you deep down inside."
This is a brilliant part of the song because of what Bob Dylan's voice can be pushed to. He uses a lot of power to make his vocals climb this bluesy bridge. He goes lower for a second but then, he hits the last line. The way he sings and holds the word "inside" is brilliant, that intonation is absolutely perfect.
This song is yet another reason you shouldn't hate on the album because someone's review called it sh—I'm right, aren't I?
"Copper Kettle"
My favourite song on the album? Yes it is.
This song is beautiful because it's slow and steady, like a lullaby. It's just Bob Dylan, some backing singers, a few strings here and there and the sound of the beautiful guitars. "Copper Kettle"is a song under-appreciated by many and I would love for more people to hear it because it sounds like one of those early 20th Century Folk Ballads. The song builds to a climax that is dramatic and uses the beautiful sound of strings against Bob Dylan's voice; it is pure power.
The song opens:
"Get you a copper kettle, get you a copper coil, Fill it with new-made corn mash and never more you'll toil."
The way he holds "you" is so beautiful, it really makes the pace of the song slow right down so that when he does get to that climax, he's ready. He climbs the song ever so slowly at the end of the line, by hitting "never more you'll toil."
He gives the vocals his all on the second part of the song:
"We'll just lay there by the juniper while the moon is bright, Watch them jugs a-filling In the pale moonlight."
His vocals with those strings is one of the most incredible sounds you'll ever hear and seriously, you have to hear it before you die. It's a brilliant mixture of music and vocals, meeting in perfect harmony.
My favourite part of the song:
"We ain't paid no whiskey tax since 1792."
It's a beautiful line and Bob Dylan sings it with raw ease. He makes it sound raw to characterise the sentence out of all the others, giving a slightly "outlaw" vibe to it. It seriously is a beautiful song.
I really think this is one of the most powerful songs Bob Dylan has ever given his vocals to. It's soulful and emotional and I really think he is a great, great vocalist because of it. His vocals are pronounced and at the forefront, you can really, really hear them properly.
Other people who have recorded this song are: Joan Baez, Chet Atkins, and Tony Joe White—those are some good ones you should listen to. (Though Bob Dylan's is the best one I believe.)
"Quinn the Eskimo (The Mighty Quinn)"
This is a brilliantly written song. It's bluesy, it's jazzy, and it swings incredibly! "Quinn the Eskimo"was recorded live at the Isle of Wight Festival on August 31, 1969, and still serves to be a seminal Bob Dylan song, appearing on the Greatest Hits compilations. (Take that Greil Marcus! Yeah, you really take back those opinions now. At least you're not Clinton Heylin and your books are actually good. You're forgiven).
"Quinn the Eskimo"has some incredible vocals on it. There's Bob Dylan and his backing singers—and, to my knowledge, Bob Dylan wrote the song as well. We all know about the slower, steadier version as well, which is also good, but please keep in mind that when we are initially talking about "Quinn the Eskimo"live at the Isle of Wight Festival.
The bluesy lyrics open:
"Everybody's building the big ships and the boatsSome are building monuments; others jotting down notes."
These are some of the best opening lines on this album because Bob Dylan's voice really kicks some power into them. The second line shows his intonation when he takes it lower for "others jotting down notes." He establishes the mood of the song that is quick, bluesy and powerful.
The chorus is a brilliant part of the song as well:
"Come all without, come all withinYou'll not see nothing like the Mighty Quinn."
The opposing sounds of the first and the second lines of the chorus are beautiful. We have the softer and smoother "come all without, come all within," which sounds incredible. Then we have the powerful, soulful, and syllabic "you'll not see nothing like the Mighty Quinn."
I love his soulful and bluesy voice, the way he descends these notes in the song:
"I like to do just like the rest, I like my sugar sweet."
It sounds brilliant and really gives some character and power to this song. To think that he did this voice live and I wasn't able to see it really kills me. It must have been something to witness or the backing singers as well.
This song is a nice addition to the album, moving away from the traditional songs (though I love them). This song has a bluesy vibe to it that really punches some power into the album. I love the fact that this is a live recording as well, you may not think so, but it makes all the difference knowing this was done in one take.
Take My Message to Mary
This is another song originally by the Everly Brothers. Bob Dylan makes it better (sorry Everly Brothers) on Self Portrait with his Nashville Skyline-esque voice and that strumming guitar behind his voice. The drum beat on this song and the piano in the second verse are crazy good, and you all need to hear it. From the start, which is very folk, the piano comes in and makes it bluesy and soulful. The way his voice drops is brilliant and sounds like he's been learning to sing from Johnny Cash; it sounds incredible.
The song opens with backing singers singing the introduction to the narrative:
"These are the words of a frontier ladWho lost his love when he turned bad."
I like Bob Dylan's arrangement of this because his voice sounds naturally good with folk rock and blues rock music. He has some brilliant vocals and this song really shows you that.
Bob Dylan sings:
"Take a message to Mary but don't tell her where I amTake a message to Mary but don't say I'm in a jam."
He keeps going low at the last part of the line and I really wanna say that it sounds great—even though I keep stating his voice sounds great, he really brings the bluesy sounds to the song before the piano kicks in during the second verse.
Let's now appreciate the refrain:
"You can say she'd better not wait for me but don't tell her I'm in jailOh, don't tell her I'm in jail..."
He goes low on the first part and then levels it out for the second line and I cannot honestly believe his voice is so damn satisfying to listen to. The way he levels out his voice is beautiful and I want to share the refrain of the second verse to show you how good it is; make sure you listen closely:
"But please don't mention my lonely cell where I'm gonna pine awayUntil my dying day..."
This sounds amazing because he really does take it all the way down for the first line and makes it high and level for the second. It sounds awe-inspiring because you can really tell Bob Dylan is working on these vocals properly.
I love the entire album and would be really appreciative if you listened to it because, believe it or not, it is iconic. It has become Bob Dylan's symbol of resistance against expectation and this is where we see Bob Dylan also become the unpredictable man he is today.
Conclusion
I really don't like that this album gets way more hate than is due. It's a beautiful album, coloured with traditional songs and bluesy intonations. Bob Dylan's voice is amazing and his instrumental arrangements are incredible. I really do love this album because it's one of Bob Dylan's most experimental ones. He really does outdo himself with some of these lyrics and sounds he has.
I hope you enjoy this album as much as I do!
About the Creator
Film and Writing (M.A)
150K+ Reads on Vocal
IG: @AnnieApproximately
Pronouns: (she/her/hers)
Reader insights
Be the first to share your insights about this piece.
Add your insights