Musical Anxiety in Quarantine
New struggles for the creative community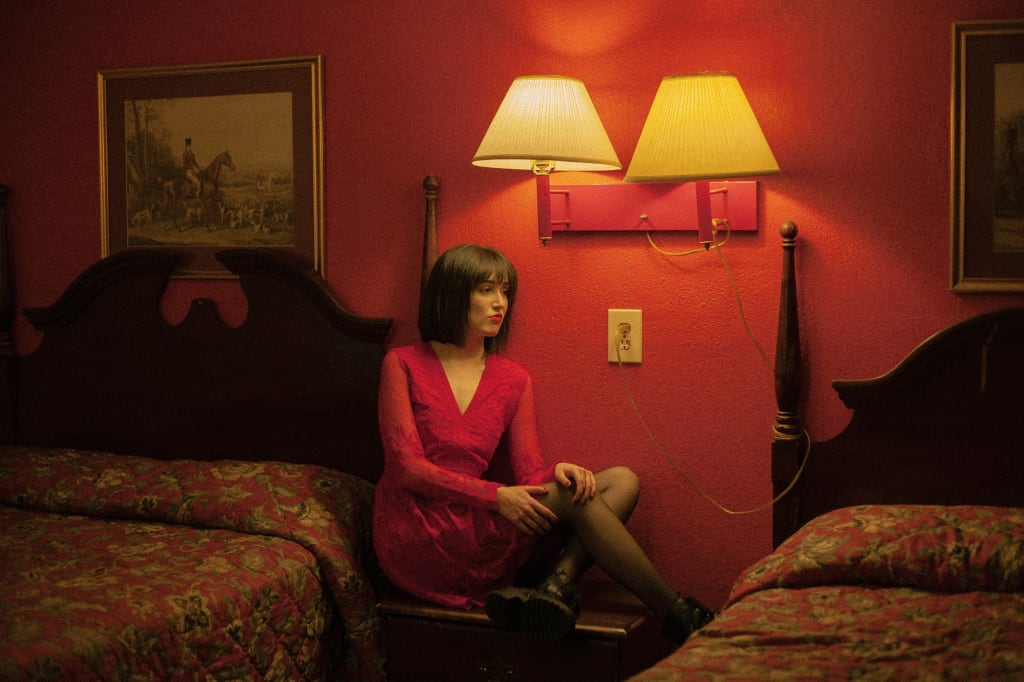 Photo of Emma Rowley by Meredithe Ettrich
Let's take a moment to talk about the newly emerging relationship between music and anxiety amid this Coronavirus mayhem.
At the beginning of the quarantine, I handled everything like a champ. From the loss of my part-time job to my canceled gigs, I was doing my best to come up with new and creative ways to survive. Being the introvert that I am, I was perfectly content to shut-in with my fiancé and our cat. I was looking forward to hunkering down and making new music every day. I refused to be derailed by the stressful turn of events.
My quarantine began with a flood of musical opportunities I was luckily able to take on from home. I quickly hopped on the Facebook Live train. During each live stream, I put a link to my "virtual tip jar" in the video's description, hoping to make up for the money I lost from my best-paying gigs getting canceled. To my surprise, the results were very lucrative and quite literally made it possible for me to pay my bills for the month. Unfortunately, I knew this source of significant income wouldn't last. With every other artist quickly venturing into the world of live streams, social media sites would soon become oversaturated.
My closest musical collaborators gave me some much-appreciated work. Not all of it paid, but with them, that's not the point. The "you scratch my back and I'll scratch yours" thing is remarkably valuable, even more so now that we are all struck by this downturn. The work they sent helped keep me busy and focused. I had something to make progress on every day with others holding me accountable for getting it done. Unfortunately, that wave of projects also ran its course as work dried up for them as well.
Friends invited me to hop on their live streams so I could perform my songs. Scheduling those ahead of time and promoting them helped keep me occupied. Now, those opportunities have also begun to dwindle. Sadly, I think the reason is similar to where I'm starting to find myself; this quarantine has finally started to weigh us down.
It's hard to stay motivated when we're feeling stir-crazy. Not to mention how difficult it is to stay positive amid the bleak daily updates regarding the coronavirus's effects on our society and watching the death toll climb. Reality is steadily sinking in. The hard truths have begun keeping us up at night. A happy ending, and even just an ending at all, is growing more difficult to envision. I can't remember the last time I felt this kind of anxiety, and it seems like I'm far from being the only one.
I wanted to reach out to my fellow artists with some words of encouragement:
You will step back into the world better than when you closed your front door at the beginning of this quarantine. We are all growing from this experience in ways we never imagined. Feeling uninspired is not a weakness, nor does it define who you are as a creative. Your value is as precious and one-of-a-kind as ever.
Anxiety can be overwhelming, even frightening. For me, the worry I feel over the health of my loved ones is indescribable. I've never experienced this kind of concern. Thankfully, FaceTime and Zoom help me feel close to them from over 600 miles away. So, make sure to call the people closest to you, reminding them how much you care. This simple gesture will also help keep you sane.
Be kind to yourself and careful not to bottle up how you're feeling. Open your mind to someone you trust and who will listen patiently. Our noisy thoughts never seem as overwhelming or scary once we line them up in front of us, tackling them one at a time.
The pandemic has struck, quite literally, too close to home for comfort. Times are tough, but let's not allow the circumstances to sink their negative hooks into our hearts and souls. Don't beat yourself up if you're losing your creative mojo. But don't lay down either. Rest, rejuvenate, and find new inspiration in this strange time. A lot of beauty can come from darkness. Here are some of my favorite of songs to help serve as a reminder:
"Under Pressure" - Queen & David Bowie
About the Creator
Nashville, TN pop recording artist & songwriter sharing my thoughts on the music industry.
Reader insights
Be the first to share your insights about this piece.
Add your insights