Playlists
Music That'll Make You Feel Things
For when you got the feelz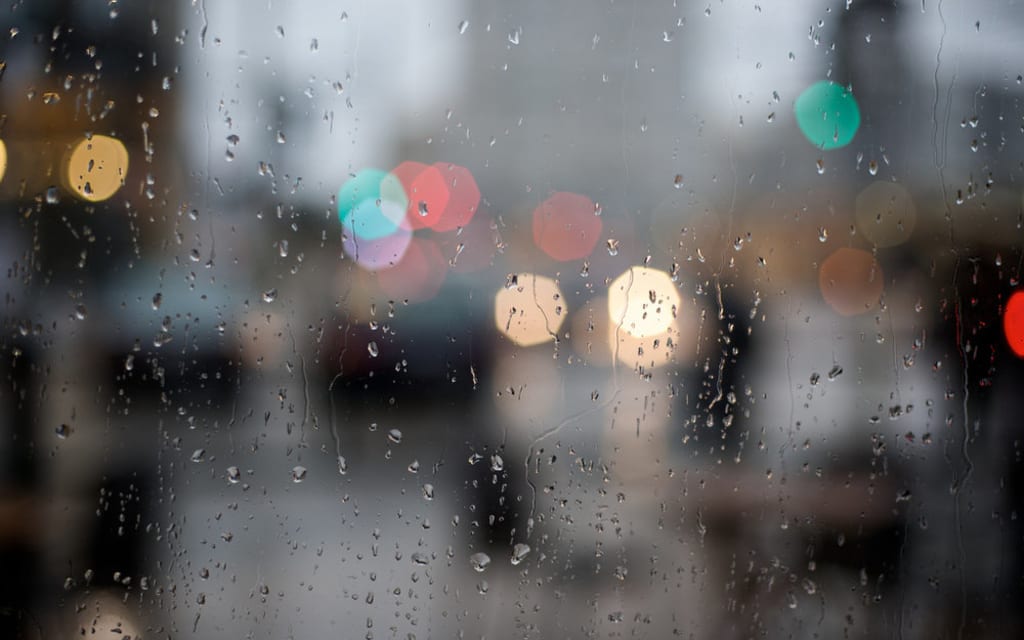 Music has the power to make you feel things. We all have those songs that instantly take us back to the time we first heard them, or the moment that made it the most memorable. These songs ignite feelings of joy, sadness, and inspiration. Here are just a few, perfect for either studying or contemplation.
"Yellow" - Coldplay
As their breakthrough single from all the way back in 2000, we can't get enough of this track, and literally everything of theirs that has come after. "Yellow" has to be the perfect mellow, alternative-rock love song that has ever existed. Listen to in your car on a late night drive or serenade the light of your life with this simply beautiful tune.
"Gravity" - John Mayer
Oh, John Mayer. Where do I begin? Most people I've come to meet loathe him for some reason. Regardless of which side you may be on, his talent is undeniable. "Gravity" is from his 2006 album, Continuum. If you're into bluesy-rock and/or adult contemporary music, John Mayer is your guy. You know when you can just feel that a musician is really into what they're playing? This is on another level.
"Slow Dancing in a Burning Room" - John Mayer
Yes, J-May gets another mention. From the same album, "Slow Dancing in a Burning Room"makes the list. That guitar though. Give his Where the Light Is: Live in Los Angeles album a listen, and you'll understand the obsession.
"The Wolf" - Mumford & Sons
Who doesn't love them some Mumford & Sons? From their third album Wilder Mind, "The Wolf" is the song you won't mind singing (more like screaming) along to. Although this album happens to be the most stylistically diverse out of literally everything that came before, it is one to put on your list.
"Snake Eyes" - Mumford & Sons
Okay, I'm doubling up on artists again but hear me out! To say this album is my favorite of theirs is not only an unpopular opinion, but the dang truth! Sure, they might've abandoned the folk rock sound and upgraded their acoustic instruments for electric ones, but that's no reason to be bitter!
"Suit and Jacket" - Judah & The Lion
This song is a little more upbeat, but that's what Judah & The Lion is all about. There's nothing quite as freeing as listening to this band's music, or rather attending one of their concerts. "Suit and Jacket" is just one of their songs that encourages listeners to live their best life and do what makes them happy. If you're looking for something a little more mellow, try the string quartet version of "Take It All Back" on the deluxe version of Folk Hop N' Roll.
"Something to Believe In" - Young the Giant
I tend to lump Young the Giant and Judah & The Lion together as far as these two songs go. People have a tendency to interpret songs in different ways. For me, this song means proving people wrong. If lead singer, Sameer Gadhia's, vocals don't somehow give you hope, then I don't know what will. This acoustic version is especially great. Also, if you need a variety of unplugged music videos to watch, check out their In The Open playlist on YouTube.
"Dancing on My Own" - Calum Scott
Easily one of the best covers of a song I've ever heard. I mean, Robyn can do no wrong. Calum Scott kind of flew under the radar and into our hearts with his beautiful voice. I had no idea he first performed this song on Britain's Got Talent, and then later recorded it as a single! His debut album, Only Human was released just last year and is all in all a fantastic record. Highly recommend.
"Somebody Else" - The 1975
I have heard a few covers of this song and honestly, they're all great. With a song as solid as this one, it's hard to mess it up. "Somebody Else" is absolutely unskippable in any and every playlist I come across! What I love about The 1975 is how they are able to play with their sound, but never really change who they are as individuals and as a band. Give VÉRITÉ's version a listen if you're feeling adventurous!
"Medicine" - The 1975
Their 2014 single, "Medicine" is first and foremost, a great song to write to. It's way mellow and chill and whatever other words you might want to use to describe this gem of a tune. If a song makes you FEEL good while listening to it, then you know you have a winner. Add this to your relaxation playlist immediately.
"7 Bottles" - Ben Howard
These British singer/songwriters and their immense talent will be the death of me! Indie Folk never sounded like a genre I would ever be into, but here we are. Let it be known that no one is too good for folk music! Any time I hear this song or really ANY song by Benny, I wish I were instantly transported into a coffee shop on a rainy day.
"Conrad" - Ben Howard
I think you know very well by now that I list just about every artist at least twice... it is what it is. Anyway, where was I? Oh yeah! Coffee shop, rain, Ben Howard's "Conrad" hitting my ear holes, perfection. Check it ouuuuut!
"Stealing Cars" - James Bay
I'm sure some of my fellow writers can relate to the feeling of hearing a song or seeing something, and in that moment knowing you'll be writing about it at some point in the future. That's what I felt hearing this song for (what I think was) the first time… in a Starbucks. There's nothing glamorous about this story besides the magic of experiencing something for the first time. I thought I had heard everything by James Bay, and then this song… happened to me. To most, it'll just be a song and that's fine. I can't even tell you why I love it so much. Just hearing it makes me happy.
"The Mighty Rio Grande" - This Will Destroy You
I want to put this song in a movie so bad. I know it has been used in movies previously and of freaking course but it's THAT great. Every time I hear it, I feel as if I've come to a revelation or an epiphany of some sort, and that I can do anything in the world. Listen to this when you want to feel unstoppable.
"Quiet" - This Will Destroy You
This song, like "The Mighty Rio Grande," has a slow and intense build, and will make you feel on top of the world. I will be keeping both of these songs in mind whenever I have a kickass drama to produce.
"Wait" / "Outro" - M83
Okay I'm just going to lump "Wait" and "Outro" together. Adding these to a Potential Movie Soundtrack playlist, because yes. So what if The Fault in Our Stars beat me to it?! It's my nonexistent movie, I can do what I want!
"Holocene" - Bon Iver
When I listen to Bon Iver, I feel as if I should live out the rest of my days in a secluded log cabin in the woods. I want to be completely lost… in a good way? Maybe we need to lose ourselves every now and then to really find ourselves? I'm a poet, you guys. That was deep as hell. Thanks, Bon Iver. Anyway, listen to this song.
"Stacks" - Bon Iver
Annnnd this song. Indie folk for the win, am I right??
"Spaceman" - The Killers
The Killers honestly belong on any and every road trip playlist you may have, from "Mr. Brightside" all the way up to "Land Of The Free." This song in particular will always hold a special place in my heart just from the memories associated with it. This band was always one that my best friend and I had listened to in junior high/high school driving down the back roads of our hometown, so to be able to see them perform live together was a great moment for both of us. One of my favorite memories of this specific song would have to be me driving down the highway feeling free as a bird after leaving a job that I hated. You never feel more invincible than after attending a music festival, am I right??
"You've Haunted Me All My Life" / "No Room in Frame" / "Little Wanderer"/"Ingenue" - Death Cab For Cutie
I know, I know, I'm sorry! I wanted to split these up, but hey, I chose four freaking songs for a reason. The album, Kintsugi is arguably one of their best albums, so can you really blame me? Well yes, but I still stand by my decision!
'Divinely Uninspired To A Hellish Extent' - Lewis Capaldi
THIS WHOLE ALBUM OMG. I slowly started becoming a fan of Lewis Capaldi last year as his EPs were released, and I haven't been this excited for an album to drop in a long time. I was sucked in with "Bruises," and then "Fade..." then BAM, "Grace..." BOOM, "Someone You Loved." I was completely overwhelmed, and in love with not only his talent, but his HUMOR. Seriously, do yourself a favor and watch any concert, interview, whatever you can find and you will understand. Listen to it!