Music Helped Me Heal
And I didn't even realize I was still broken.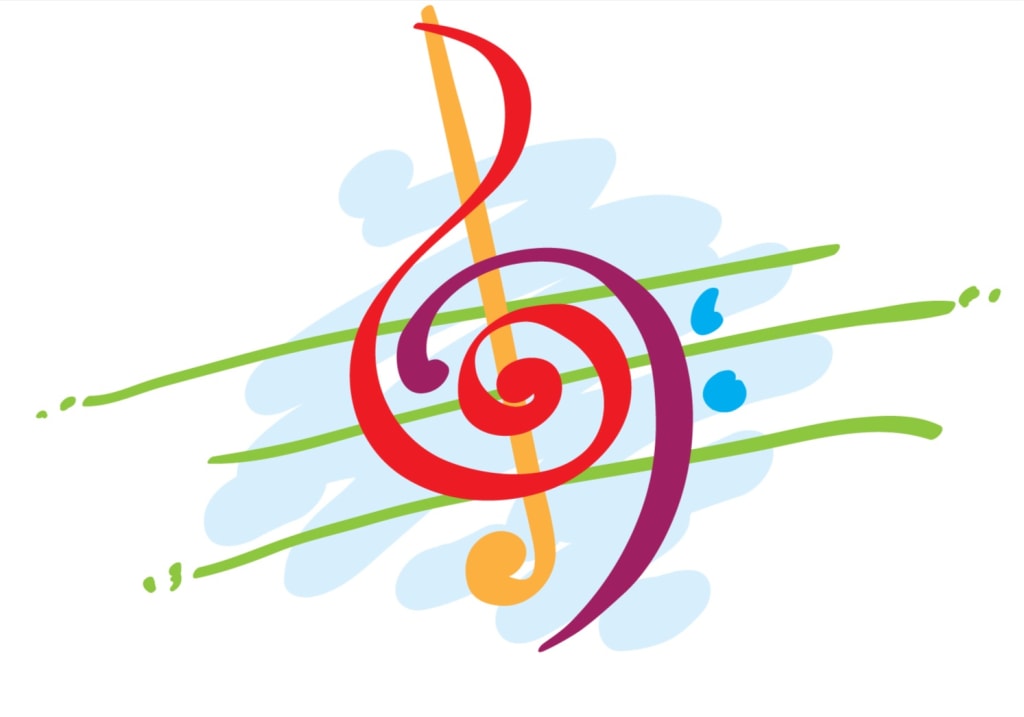 I didn't even know I was still hurting. I thought I had moved on, and everything was back to normal. I was going back to my life before the damage was done, and I didn't even think about him anymore. As it turns out, I was still broken, and I needed a little extra help healing.
Music is the most underrated form of medicine. Lyrics can stick with a person for weeks, months, even years, simply because they mean a lot to them. I mean, think about it. I'm sure you have a song that, no matter how long it's been since you heard it, you still remember every word and can sing along perfectly the next time you hear it.
Sometimes the type of music you choose to listen to can have a huge impact on how it affects you. If you listen to sad, depressing music all the time, chances are your typical mood is going to be sad and depressed. But if you listen to happy and upbeat music often, it is going to help you be more happy and upbeat. That lesson took awhile for me to learn. Whenever I was sad or upset, I would listen to sad music. That did nothing to help my mood—in fact, I'm pretty sure it made my mood significantly worse. It stretched out the sad I was feeling, and it would make me feel like I needed to keep being sad.
That all changed one week when I decided to take a trip with a good friend of mine. The trip was always intended to be a relaxing, healing trip for me, but I had no idea of the actual extent of healing that would occur during this trip.
The very first thing we did on this trip was meet with a friend of my friend who is a musician. We had lunch together, and afterwards, we were fortunate enough to have our own, personal, mini-concert by this friend. It was honestly really inspiring to see someone just sitting in a van with a guitar in hand making beautiful music. The songs he played for us were so positive, and it set the mood for the entire trip. During this time, we found out that the friend was also headed to St. Petersburg (where my friend and I were headed) to play at an open mic at a place called The Blueberry Patch. The location alone was amazing. There was artwork everywhere, of all different types, and we found out later on that all the artwork was set up and created by volunteers. Then the spoken art started. It wasn't even just music, but it was so inspiring to see so many people to feel safe and comfortable to share things so personal to them.
The trip continued with art when we explored downtown St. Petersburg. My friend and I went to a couple art museums, and we found out at one of them that Jim Carrey is a painter! It was really cool to see art from someone I had previously only thought of as a comedy actor, because a lot of his art was pretty intense and serious. We went to a glass museum, and we were even lucky enough to watch an artist in action, making a fish out of glass. It was really amazing to actually watch the effort she was putting into her art, doing whatever she needed to do to make her art exactly as she was picturing it.
The trip ended with, you guessed it, more music. Music from some amazing artists, just sitting in a circle, playing whatever felt right. And I think I'm speaking for everyone who was sitting in the circle with me when I say that the music felt right for everyone.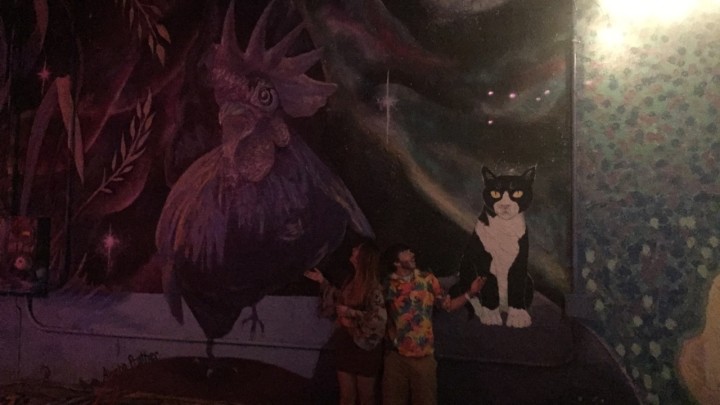 I was introduced to a genre of music called Medicine Music during this trip, and I fell in love with it. The lyrics were exactly what I needed to hear to help me move on from a difficult situation I had been dealing with. Up until this trip, I thought I had healed and gotten over everything, but once I started listening to it, I realized that I wasn't healed before, but that thanks to my trip, I was healed. Wookiefoot, Satsang, Nahko, and even my friend's musician friend Penn Johnson reminded me that at the end of the day, everything will work itself out. "In the end, it's all okay, and if it's not okay, it's not the end." Well, guess what? I finally believe that it's all going to be okay.
humanity