Move Along: 10 Essential Angsty Teen Songs of the Mid-2000's
The Naughty Aughties called. They want their playlist back.
The author (left) belts out some of her favorite angsty tunes via SingStar, a game most of us would prefer to forget.
Ah. 2006ish-2011. The golden days of high school bliss, where our biggest worry was our next AP Government test and what color we were going to force our date to purchase a matching vest in for junior prom. These were the days of laying out by the neighborhood pool, eagerly waiting for square-pizza day in the school cafeteria, and sneaking out to hang with my best friends after hours only to realize we had nowhere to go.
Now 28, a wife and mother approaching my ten year high school reunion, I usually feel like those lazy days and nights are long behind me. No matter how quickly the years zoom by or how many gray hairs I can count popping up on my head, there are still a handful of songs that can carry me back to being a teenager in a small town whose only mission in life was to spend as much time with my girlfriends as possible, make good enough grades to keep myself out of trouble, and win the attention of cute guys by whatever means necessary. High school. I wouldn't go back, but sometimes music takes me there.
Here is a list of my top ten high school jams that capture all of the joy, drama, and angst of approaching the cusp of adulthood in the mid-2000's.
#10: Those Nights by Skillet
Stay up late and we'd talk all night

In a dark room lit by the tv light

Through all the hard times in my life

Those nights kept me alive
This song reminds me of my friendships from high school. I wasn't really a popular girl, but I had a few close friends and a larger circle of debate, theatre, and academic types that I enjoyed spending time with. We lived in a small town just outside of the Nashville suburbs. Our town was just starting to experience a big population boom as we hit middle and high school, but there still wasn't much to do. Most of our time was spent at Friday night football games, goofing off at sleepovers, and just driving our cars around and talking. We didn't get into much trouble because there just wasn't much to get into. It was a simpler time without smartphones pinging our every move back to our parents, before social media took off when we felt the need to upload and share every moment of our lives.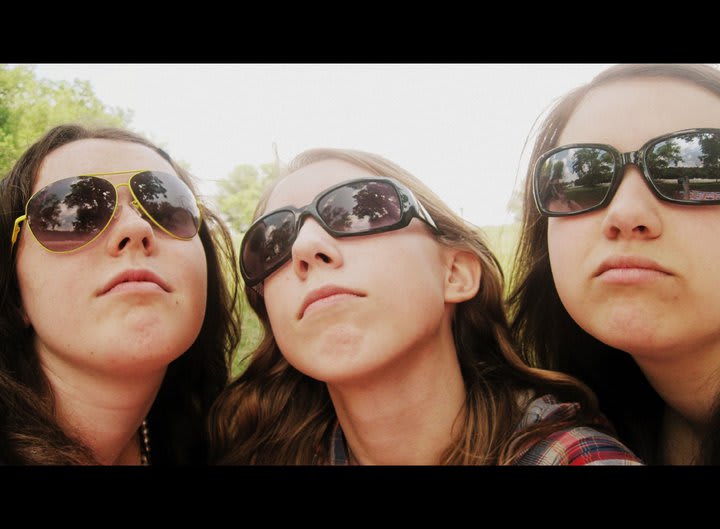 We were so young and confused that we didn't know

To laugh or cry

Those nights were ours

They will live and never die

Together we'd stand forever
This song is incredibly nostalgic to me, not just because I would hear it on the radio back in '06 and smile thinking about my friends, but because I now look back and appreciate how these girls got me through high school (relatively) unscathed. Even though we started going our separate ways after high school, I hear this song and know I will never forget the people who were so formative to who I am today...people I know I could still call if I was ever going through a hard time or ran into trouble.
#9: Misery Business by Paramore
Whoa, I never meant to brag

But I got him where I want him now

Whoa, it was never my intention to brag

To steal it all away from you now
Ok, can we first take a moment to appreciate the hair in this music video? This is quintessential 2007, and Paramore is actually from my hometown, so we all had to listen to them and support. This felt like every girl's anthem in 2007, whether we were in a relationship or single. It embodies all the cattiness and drama that went on between high school girls back then. It seems like people were always arguing over a guy, feeling good about themselves because they got the guy, or feeling wronged because their guy of choice was dating someone else. It was definitely toxic but we were fifteen and didn't know any better.
I watched his wildest dreams come true

Not one of them involving you

Just watch my wildest dreams come true

Not one of them involving...
I mean it's so petty that you can't help but love it.
#8: I Don't Wanna Be In Love (Dance Floor Anthem) by Good Charlotte
Everybody put up your hands

Say I don't wanna be in love

I don't wanna be in love

Feel the beat now

If you've got nothing left

Say I don't wanna be in love

I don't wanna be in love
Yikes, first heartbreak. Not mine to be clear, but the guy I dumped in 2007. Via e-mail. Because we didn't have text messaging back then and I was fourteen and it seemed way too stressful to do it face to face. Weird times. But through the guilt of dumping someone reasonably nice and all of the ensuing awkwardness every time we had to sit in Sunday school together for the next four years, this song got me through it with its impassioned declarations against being in love. This spoke to me, and even though the phrase "boss bit@h" wouldn't be invented for another ten years or so, I felt like one when this song played on the radio and I remembered I was single and happy.
Everyone has got to do it sometime

It's okay, let it go

Get out there and find someone
Even though I still had a lot to learn about love and life at this point, I think the message of this song helped me understand that it was ok to let go of relationships that weren't working and move on with life.
#7: Handlebars by Flobots
Movers, shakers and producers

Me and my friends understand the future

I see the strings that control the system

I can do anything with no resistance
This song might not be one that most people think of when they think of teenage angst, but for me it ranks high on the list. Those of us who hit high school in the mid-2000's went through a lot. We were in second and third grade when we bore witness to 9/11, kicking off further war and conflict in the Middle East that has raged on well into our adulthood. We watched footage of Hurricane Katrina on our parents' old school box TV's, eyes glued to screens as we saw a largely African American city neglected during one of the worst storms of our lifetimes. We were just entering teenagerhood when the Great Recession hit, and we lived through our parents losing jobs, through the price of gas and goods skyrocketing, and through a lot of economic uncertainty that has seemed to stay around, a constant threat underlying our lives as we graduate in massive student loan debt and find we cannot afford to buy homes or have children.
These circumstances developed in many of us a political awareness and global mindset that is more pronounced, in my opinion, than some of the immediately preceding and succeeding generations. This song speaks to many of the contradictions and inconsistencies we were identifying in national and global politics at young ages.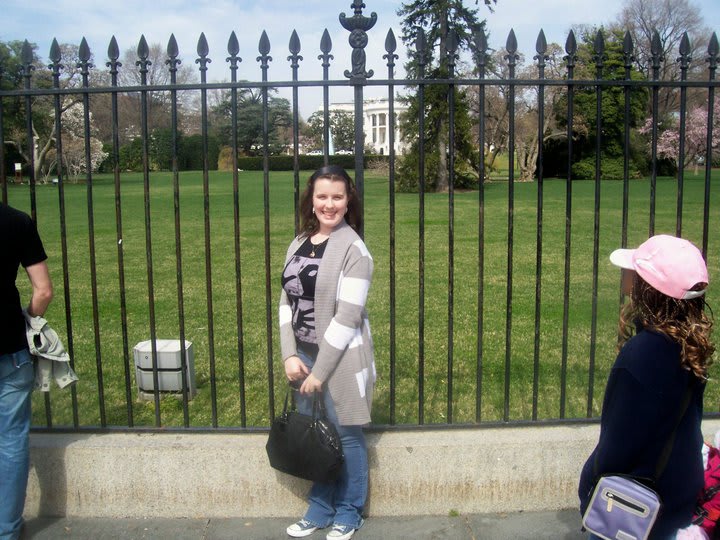 I can hand out a million vaccinations

Or let 'em all die of exasperation

Have 'em all healed of their lacerations

Have 'em all killed by assassination

I can make anybody go to prison

Just because I don't like 'em

And I can do anything with no permission

I have it all under my command because

I can guide a missile by satellite
What I love about these lyrics is that they still speak to many of the issues and questions of power and privilege we are still grappling with today. Though they're over fifteen years old, they're still relevant.
#6: Check Yes, Juliet (Run Baby Run) by We The Kings
Check yes Juliet

I'll be waiting

Wishing, wanting

Yours for the taking

Just sneak out

And don't tell a soul goodbye
Now let's get serious. No, I mean seriously. It's 2010, I've been through a number of boyfriends, but I've started dating one of my friends who has been asking me out for a year but I just randomly decided to give him a chance and like...whoa. I fell hard and fast, and my parents couldn't stand our relationship at the time. This song really spoke to me at the time because it describes a couple beating the odds together, which is what I hoped we would be able to do no matter how much it felt like the people around us didn't want us to be together. From slipping each other notes in the hallways to playing our fair share of tandem hooky from school, we were determined to be together.
Run, baby, run

Don't ever look back

They'll tear us apart

If you give them the chance

Don't sell your heart

Don't say we're not meant to be

Run, baby, run

Forever we'll be

You and me
It all worked out in the end though, because we dated for six more years, finished our college degrees, and married each other. Oh, and my parents are fine with him now in case you were wondering. I don't know how much of it had to do with me blasting this song on repeat from behind my locked bedroom door lots of times to get my message across, but we're one big happy family now.
#5: Through Glass by Stone Sour
I'm looking at you through the glass

Don't know how much time has passed

Oh God, it feels like forever

But no one ever tells you that forever feels like home

Sitting all alone inside your head
This song was one of my regulars through high school. I think it's the perfect song to describe feelings of teenage angst, feelings of not really being understood by the people around you, feeling like you're alone in a sea of people. In my senior year of high school, I lost a good friend of mine from another school and his death hit me really hard. I felt like I couldn't really talk about it to anyone. The lyrics of this song really helped me process my feelings at the time.
How much is real? So much to question

An epidemic of the mannequins

Contaminating everything
Even for teens who were not trying to work through something as traumatic as an unexpected death, this song spoke to them. Most people feel lonely and misunderstood at some point in high school - it's just part of the experience.
#4: In One Ear by Cage the Elephant
They say that we ain't got the style,

We ain't got the class,

We ain't got the tunes that's goin to put us on the map

And I'm a phony in disguise,

Trying to make the radio,

I'm an anti-social anarchist, I sound like so and so...
This is an awesome teenage anthem, and I feel like it has aged pretty well into today. I loved to blast this song through my pitiful iPad Shuffle whenever I was feeling hissy at the adults in my life. It's a classic cool kid anthem for young people who either don't care, or want adults to believe they don't care.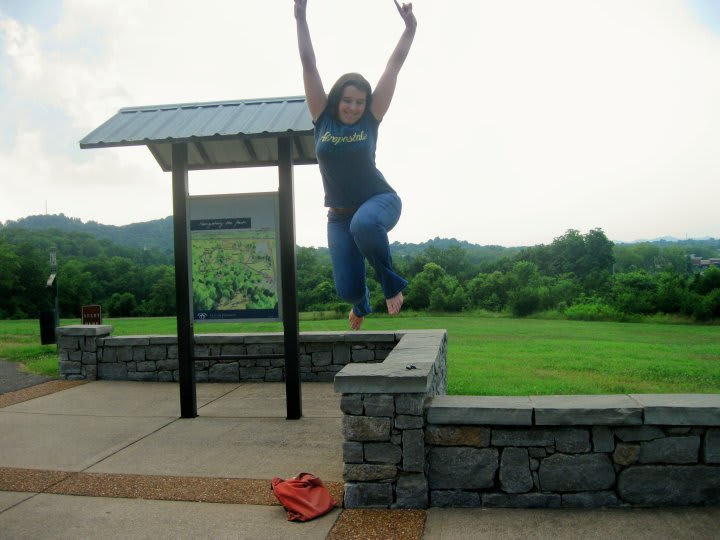 Here's the moral to the story,

We don't do it for the glory,

We don't do it for the money,

We don't do it for the fame

So all the critics who despise us, go ahead and criticize us,

It's your tyranny that drives us, adds the fire to our flames
The lyrics capture the freedom and rebelliousness of teenage years, and listening to it definitely takes me back to getting up to all manner of shenanigans. Good times, good times.
#3: Thunder by Boys Like Girls
Today is a winding road

Tell me where to start and tell me something I don't know

Whoa (whoa, whoa, whoa)

Today I'm on my own

I can't move a muscle and I can't pick up the phone

I don't know (I don't know, I don't know, I don't know)
I played this song on repeat my senior year. I'm a year older than the Mr. Wonderful mentioned previously in this article, and in 2011 I was headed off to college in the fall. We had talked about the longterm back then, but I think we both still had a lot of questions about what would happen after I moved about 350 miles away.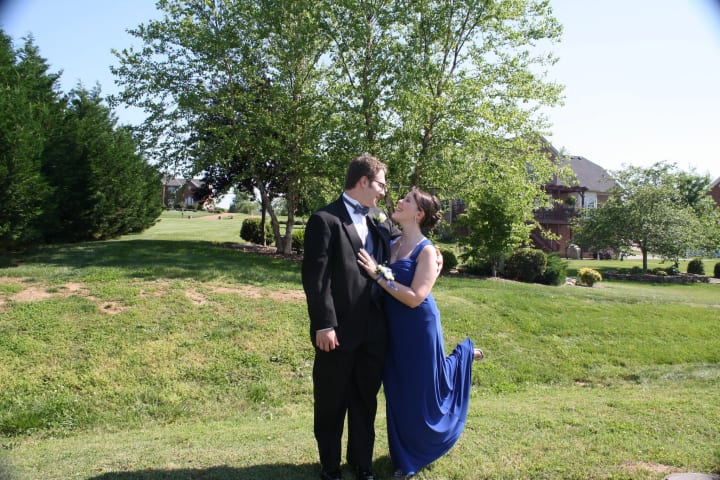 Your voice was the soundtrack of my summer

Do you know you're unlike any other?

You'll always be my thunder, and I said

Your eyes are the brightest of all the colors

I don't wanna ever love another

You'll always be my thunder
This song is perfect for the uncertainty of high school relationships. We knew that we cared about each other, but weren't sure about what would happen when we lived so far apart. It turns out that we were worried over nothing, because we did end up staying together in the end, but this song still puts a wistful smile on my face as I think about how we counted down to my college and tried to make the most of our time together in those last days of summer.
#2: If Everyone Cared by Nickelback
From underneath the trees, we watch the sky

Confusing stars with satellites

I never dreamed that you'd be mine

But here we are, we're here tonight

Singing A-Amen, I, I'm alive (I'm alive)

Singing A-Amen, I, I'm alive
You didn't think you would get through a 2006-2011 music article without a Nickelback song, did you? Nickelback was the band a lot of us loved to hate (though I was one the weirdos who liked them unironically) but you can't deny the message of the lyrics in this song. It reminds me of approaching the end of high school, getting super nostalgic about everything, thinking about the future, and just appreciating my final days and nights with my high school friends.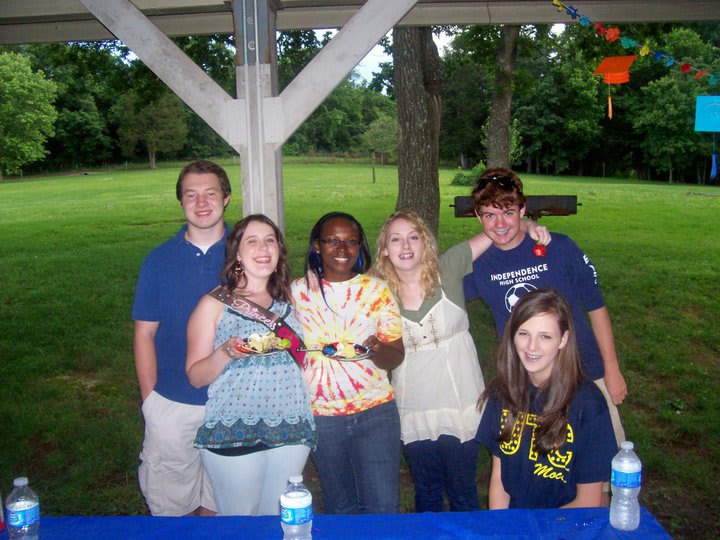 If everyone cared and nobody cried

If everyone loved and nobody lied

If everyone shared and swallowed their pride

Then we'd see the day, when nobody died
As we approached the end of our high school years, as many of us began to face the reality of leaving our small hometown, we started to grapple with some of life's bigger questions. To me, this song speaks to those feelings of wanting to hang onto the past while also approaching adulthood and being out on your own, away from the people who care about you most and thinking about forming new relationships and having new experiences in college. We've had this identity as high school kids now for four years, but we're striking out on our own and remaking ourselves in a lot of ways, and I think this song speaks to a lot of those feelings.
#1: Move Along by The All-American Rejects
When all you got to keep is strong

Move along, move along like I know you do

And even when your hope is gone

Move along, move along just to make it through
This classic by The All-American Rejects is an apt song to round out our Naughty Aughties angsty playlist. It is more hopeful than some of the other songs, and I listened to it a lot when I was feeling down in high school. It reminded me that whether I had failed a test, had an argument with my parents, or had fallen afoul of the school's resident mean girls, I could pick myself up and just keep going.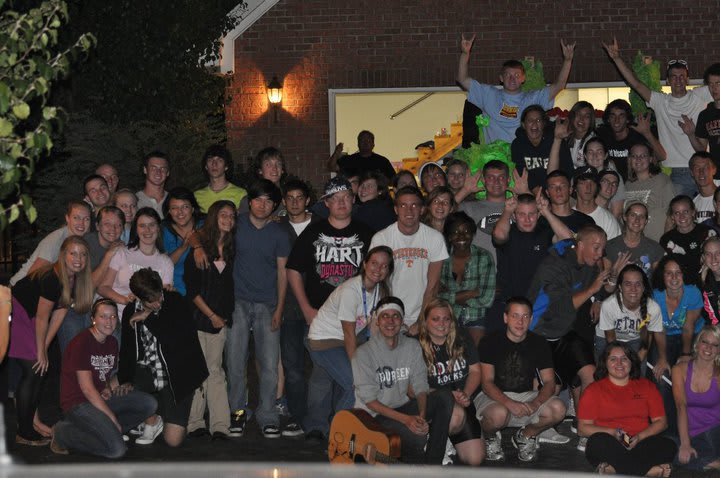 We're not perfect humans now, and we definitely weren't in high school. Not by a long shot. We fussed, we fought, we backstabbed, we disrespected our teachers and each other, lied to our parents, evacuated more than one field ahead of cops coming to bust up our parties...it's hard to make meaning of it all. We were crazy kids who thought we ruled the world. We moved on, up, and out of our hometown for the most part. We cheered each other on as we went on to become parents, nurses, teachers, photographers, therapists, pilots, librarians. High school and its drama are far behind us now, but with these songs, I go back for just a few minutes, reminisce, and smile.
Right back what is wrong

We move along

(Go on, go on, go on, go on)
About the Creator
I'm a wife and mom, and this is my creative outlet. I am experimenting with lots of different writing styles and topics, so some of it is garbage, and I'm totally fine with that - writing is cheaper than therapy. Thanks for stopping by!
Reader insights
Be the first to share your insights about this piece.
Add your insights