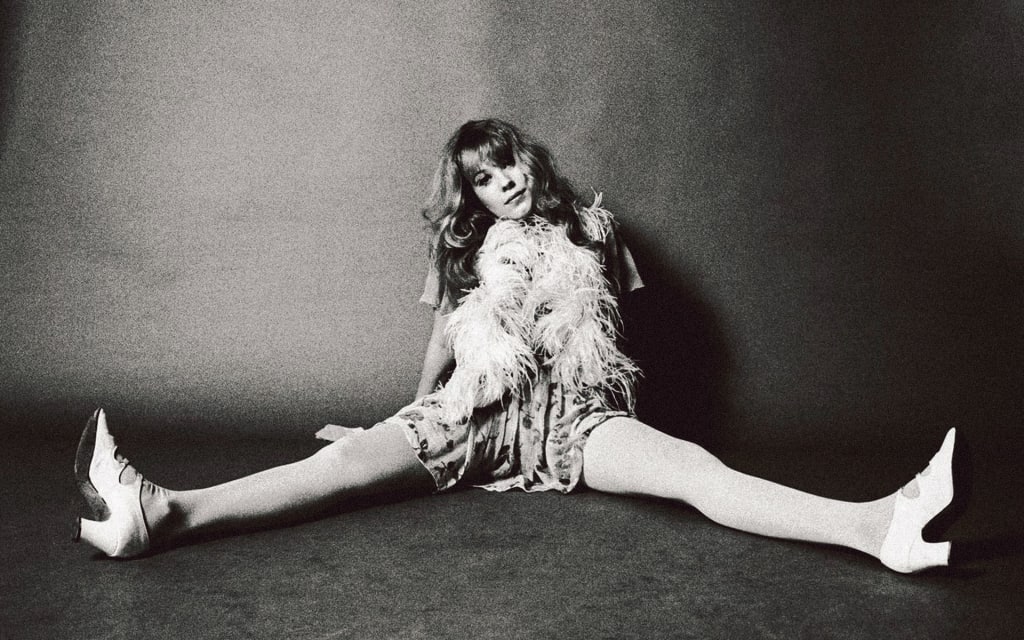 If you wanted to identify the most famous groupies of the 60s, 70s and 80s, look no further than at the most famous bands of those eras. All of the big names in music by definition have a huge number of fans, but the Groupie Phenomenon describes something deeper, and is largely responsible for the now-obvious link between sex and rock and roll.
Groupies were devoted female fans who took their love of the music to the next level; these temptresses were known for following a band around wherever it traveled and forming intimate and often sexual connections with the band members.
The most famous groupies from the heyday of rock and roll are the ones that hung out with the most famous rock legends, names including Led Zeppelin founder Jimmy Page, The Beatles' George Harrison and Paul McCartney, the Rolling Stones' Mick Jagger and Elvis Presley. Steven Adler and Dizzy Reed of Guns N Roses, Van Halen frontman David Lee Roth and Motley Crue drummer Tommy Lee were similarly susceptible to the Groupie phenomenon. The significance of the groupie to rock culture has been somewhat lost to passing time and culture shifts toward female empowerment, but there was a time when groupies were seen as the main driving force for success and motivation for male rock band members. Take a look to see if you recognize the names of some of the most famous groupies who went a notch higher to accommodate their beloved rock stars and entertain them whenever – and however – they could.
Nancy Spungen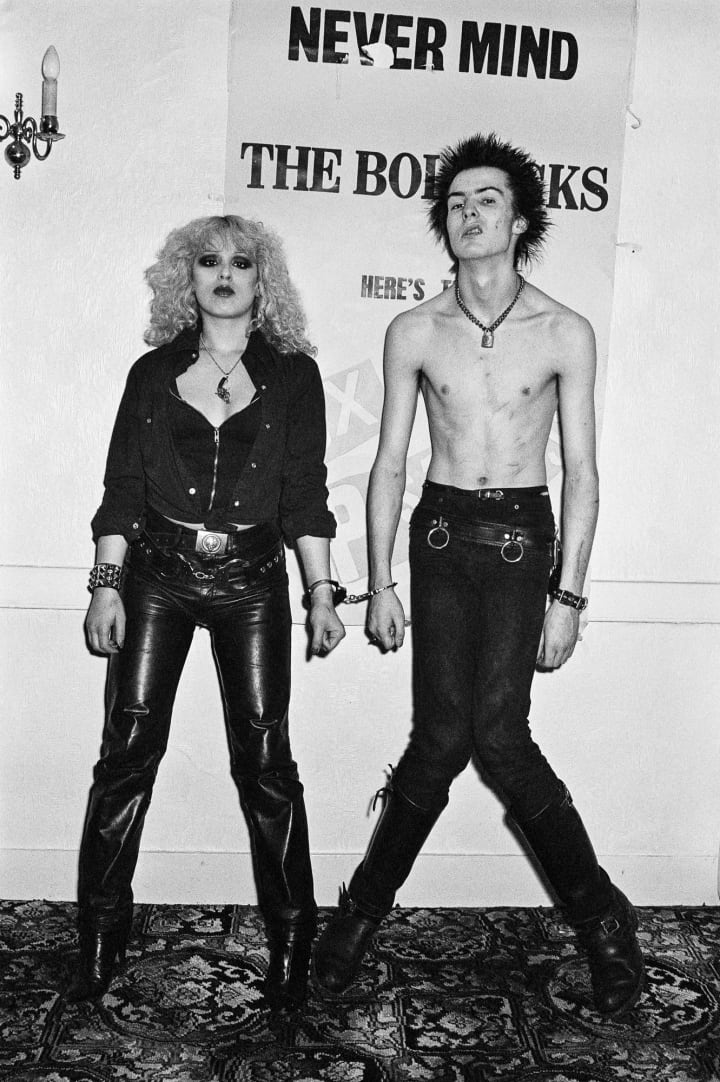 Most people know Nancy Spungen as the ill-fated girlfriend of punk rock legend, Sid Vicious. Many people assume that she was just "a girlfriend," and not a groupie, but things weren't quite that way prior to her meeting the Sex Pistols frontman. Before she started dating Sid, she was a known groupie who hung out with the New York Dolls and the Heartbreakers.
Nancy Spungen was known for her abrasive attitude and for the fact that she was 100 percent punk rock. Her life may have been a tragedy, but that did not stop her from becoming one of the most famous groupies of punk history—and for becoming a famous style icon for the scene.
Connie Hamzy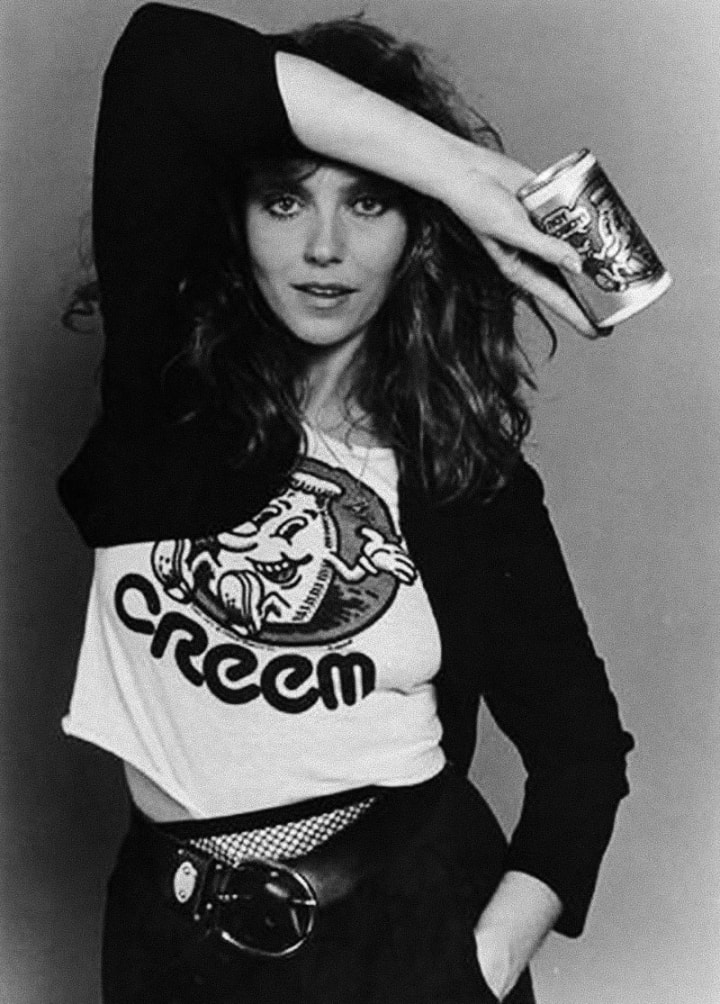 Perhaps one of the most famous groupies to ever live in Arkansas, Connie Hamzy was a groupie who managed to make connections with some of the greatest rock bands in history. Groups whose members have had trysts with her include The Who, ZZ Top, Rush, the Eagles, KISS, Van Halen, and even Fleetwood Mac. She also allegedly put the moves on former president Bill Clinton in 1984.
"Sweet Sweet" Connie, as she's known, wrote a book about her experiences called Rock Groupie: The Intimate Adventures of "Sweet Connie" from Little Rock. In recent years, she's become an underground media personality and fan favorite.
Cleo Odzer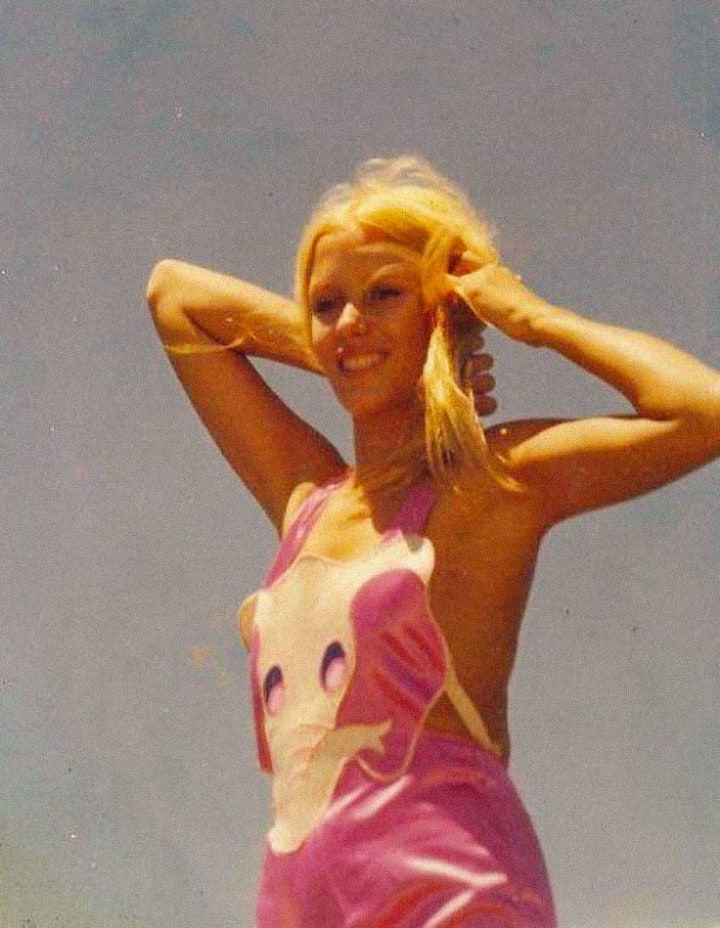 Known for being in a Newsweek article called "Super Groupies," Cleo Odzer was one of the most famous groupies of the 60s. She was engaged to Keith Emerson of The Nice, but had the engagement famously broken off when he saw the article. After her stint as a groupie, she became an author and anthropologist who gained fame for reporting on the hippie culture in Goa, India.
Cherry Vanilla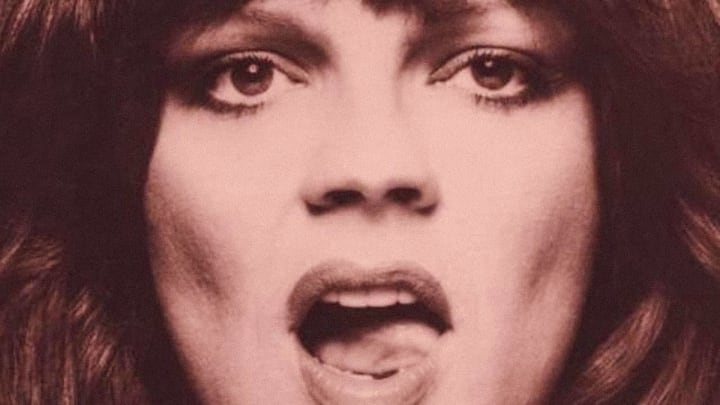 Most groupies will typically drop out of the music scene past a certain age, or marry a rockstar as a result. Cherry Vanilla, though, used it to springboard a career as a music industry publicist for A-list celebrities and as an actress, artist, and musician.
Over the years, Cherry Vanilla has been known for having trysts with a number of major names, including John Lennon (sorry, Yoko) to Shuggie Otis. In the art scene, she was known for working very closely with Andy Warhol and for having a pretty awesome memoir, too.
Audrey Hamilton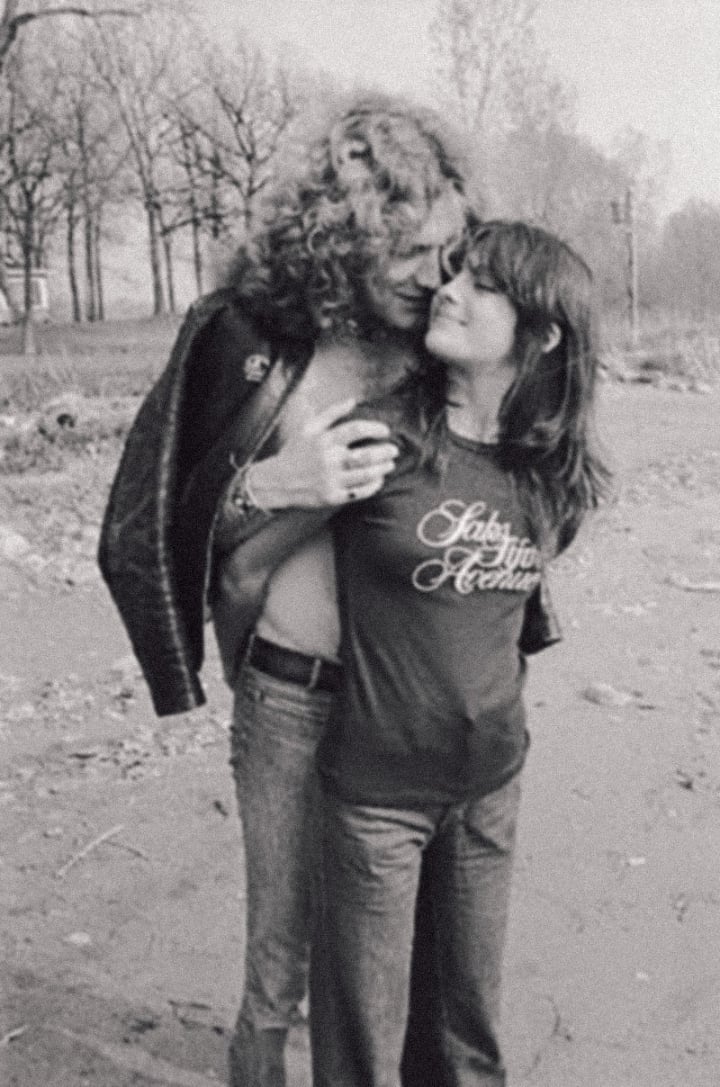 Audrey Hamilton is one of the most famous groupies to never have written a memoir—but she totally should. She was most famous for being Robert Plant's girlfriend and for hanging out with Led Zeppelin on a regular basis. However, she did more than just be a single star's girlfriend during her groupie years. She traveled with them, and later ended up having a child with KISS guitarist, Ace Frehley.
Lori Maddox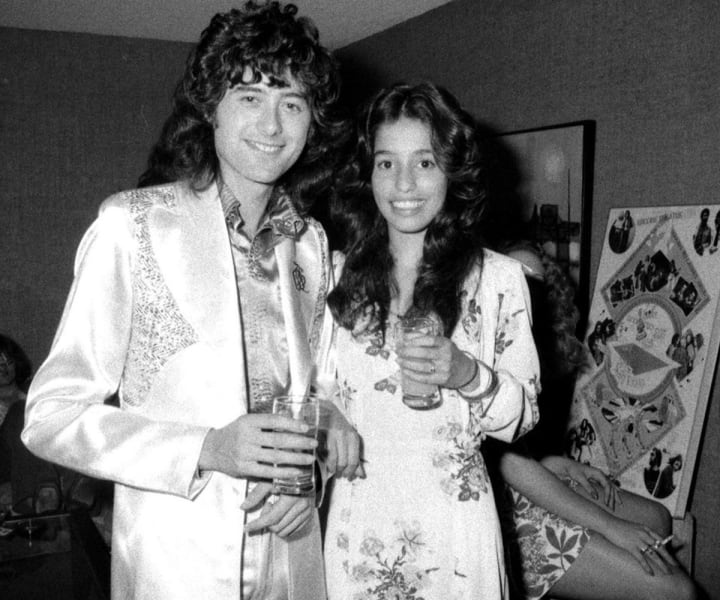 Lori Maddox was a member of the LA-based "baby groupies" (so named for their young ages) in the 70s and 80s. Maddox was only 14 years old when she launched her Groupie career and (purportedly) lost her virginity to David Bowie in a hotel room. Soon after, she met Led Zeppelin guitarist Jimmy Page in a nightclub which sparked an on-again-off-again affair with the rock star. In Lori's account, the relationship was not without its troubles; given that this groupie was underage, Jimmy limited the interaction Lori had with the rest of the band members, once going so far as to lock her in a closet to avoid confrontation.
Despite those tumultuous moments, Lori Maddox spent nearly a year touring alongside Led Zeppelin, and inspired the Zeppelin classic "Sick Again." The duo eventually split up and Lori moved on to date Mick Jagger; reflecting back, Lori has described that her relationship with Jimmy simply never worked despite trying hard to 'spice things up' and despite having been young and crazily in love. Maddox is no longer in the groupie business, she left the scene to pursue other ventures.
Pamela Des Barres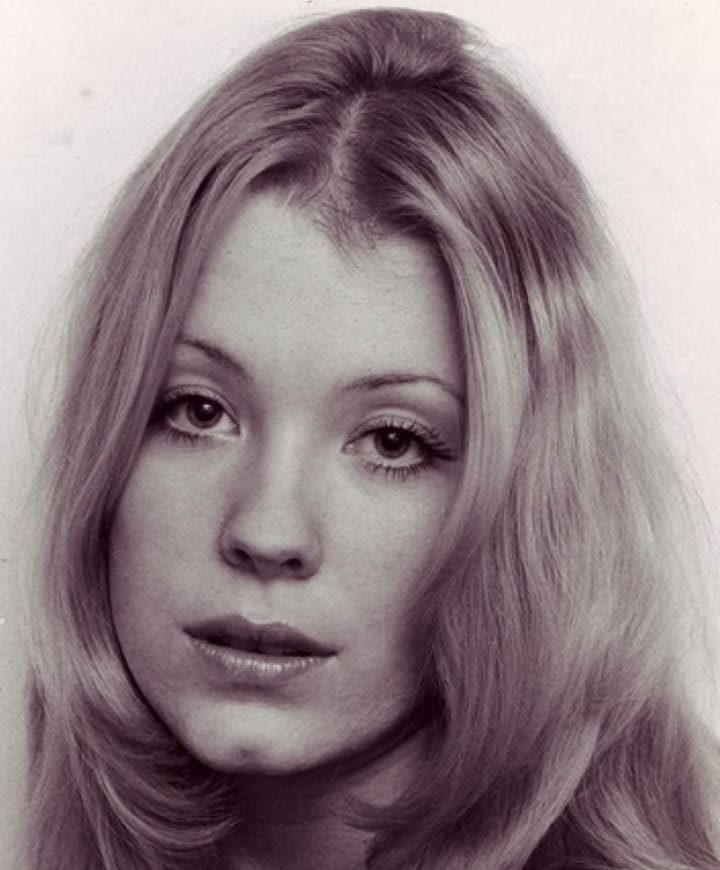 Pamela Des Barres née Miller is a groupie legend from the 60s, with names like Jimmy Page, Mick Jagger and Jim Morrison on her long list of conquests. Des Barres, aka Miss Pamela, toured extensively with Led Zeppelin members and took on somewhat of a nurturing role for the band, going so far as to sew clothing for the men she loved.
An aspiring musician herself, Miss Pamela was also a member of the GTOs (Girls Together Outrageously), a groupie-formed acapella group sponsored by musician Frank Zappa. When the GTOs disbanded, Des Barres continued on as a full time groupie for a number of rock artists. Eventually, Pamela decided to settle down and start a family with her husband, musician and actor Michael Des Barres. She recounts her experiences in her books "Take Another Little Piece of My Heart" and "I'm With the Band: Confessions of a Groupie."
Bebe Buell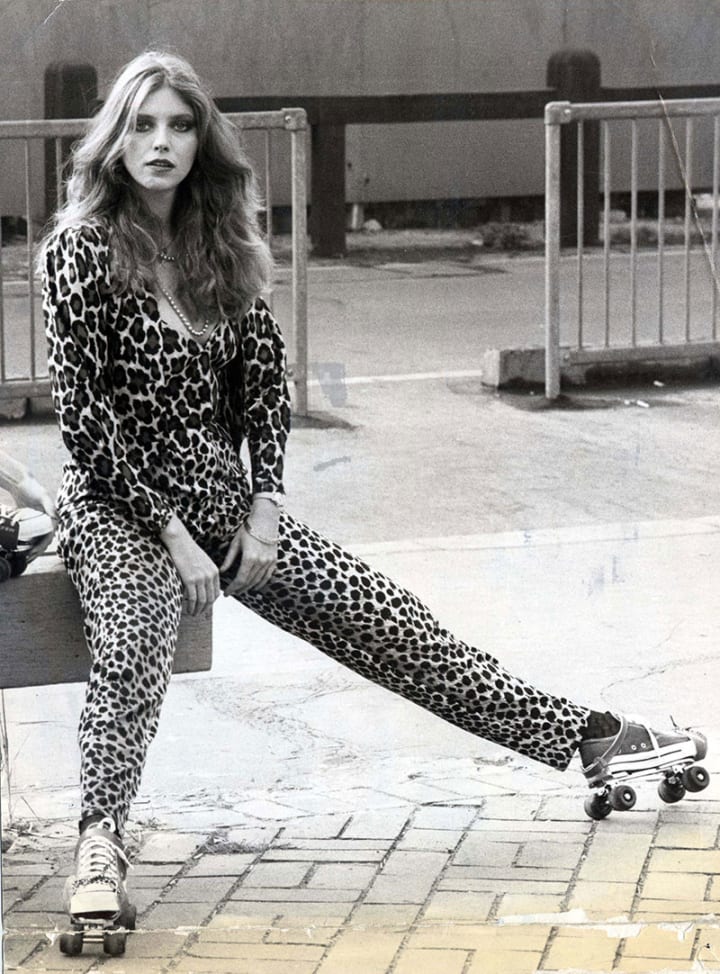 Bebe managed to hook up with a number of rock superstars including Aerosmith lead singer Steven Tyler. Her encounter with Steve led to the birth of her daughter, Liv Tyler, but Bebe never revealed to Liv the identity of her biological father until she was a teenager. Though she's most closely associated with Tyler, at other points Bebe was also muse to a number of musicians and stars such as Rod Stewart, Elvis Costello and John Taylor.
Roxana moved to London from Iran after the revolution in the late 1970s when she was ten years old. As an early teenager in London, Roxana started entertaining people at underground clubs and other entertainment hotspots around the city. That's when she began hooking up with stars. Some of the rock stars she entertained came from bands such as Buckcherry, Skid Row and Guns N' Roses. She is one of the most famous groupies from the 80s, and some of the biggest names she hooked up with include Nikki Sixx, Matt Sorum, Steven Adler and Joe Leste.
Shirazi was also notorious for her willingness to engage in sexual activity as long as the rock stars would shower her with gifts, free touring, and other luxuries in return, a reputation confirmed by the title of her memoir "The Last Living Slut: Born in Iran, Bred Backstage."
Sable Starr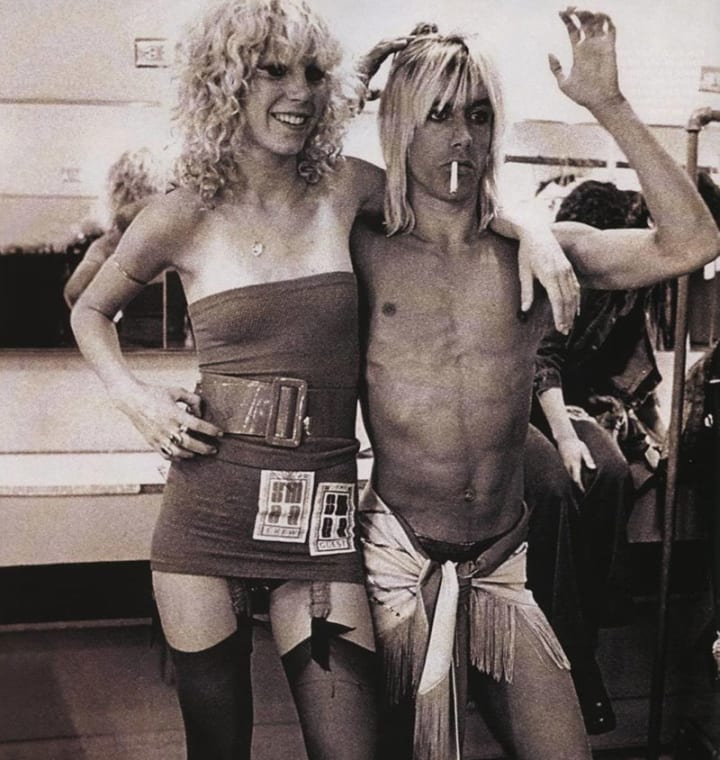 Born Sable Shields, Sable Starr was the Baby Groupie Queen in the 70s. She was aggressive, and often fought other women, including Mick Jagger's wife. Sable lost her virginity at 12 years old to Randy California of the rock band Spirit. She was a fixture at a number of clubs in the 70s, having hooked up with superstars such as Marc Bolan, Mick Jagger, Alice Cooper and Rod Stewart. Sadly, Sable died of brain cancer in 2009.
Cynthia Albritton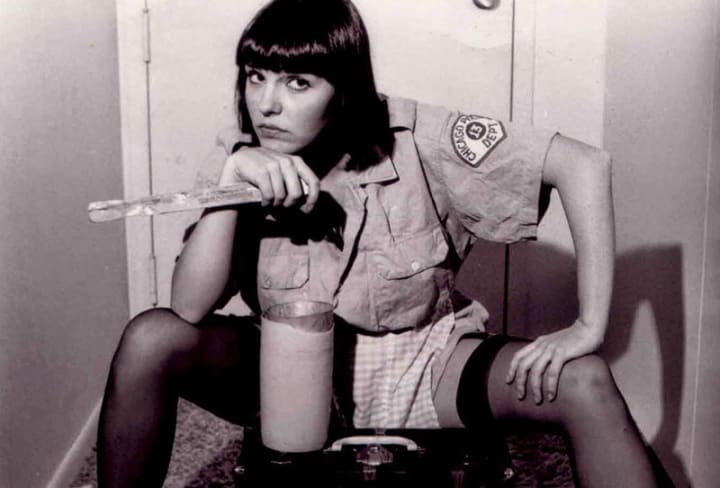 Also known as Cynthia Plaster Caster, she remains one of the most famous groupies from the rock and roll era due to her unique signature that differentiated her from others; she made plaster casts depicting the genitalia of each rock star she slept with. Albritton's first plaster masterpiece was of Jimi Hendrix's genitalia, and she later went on to make more than 12 other plaster casts of all the men she slept with at the peak of her groupie life.
Cynthia proudly defended her activities, arguing that there was nothing wrong sleeping with famous, intelligent men just because they were rock superstars. Having been an art student at the start of her groupie career, Cynthia later went on to produce plaster casts depicting womens' breasts, explaining that she was using her art talent in the best way she knew how. Some of the famous men she hooked up with include Frank Zappa, Eric Burdon, Dennis Thompson, Zal Yanovsky, Jello Biafra, Pete Shelly and Richard Lloyd.
Tawny Kitaen
Best known as an actress and a groupie of the 80s, Tawny managed to hook up with Tommy Lee, John Taylor, Robbin Crosby and David Coverdale. She is one of the few groupies who slept with only a limited number of men, unlike more promiscuous groupies like Cynthia Albritton. She was first introduced to the groupie world by Robbin Crosby, the founder of the band Ratt and her boyfriend from high school. She later ventured into acting, where she landed a number of roles including the co-host of America's Funniest People.
Tura Satana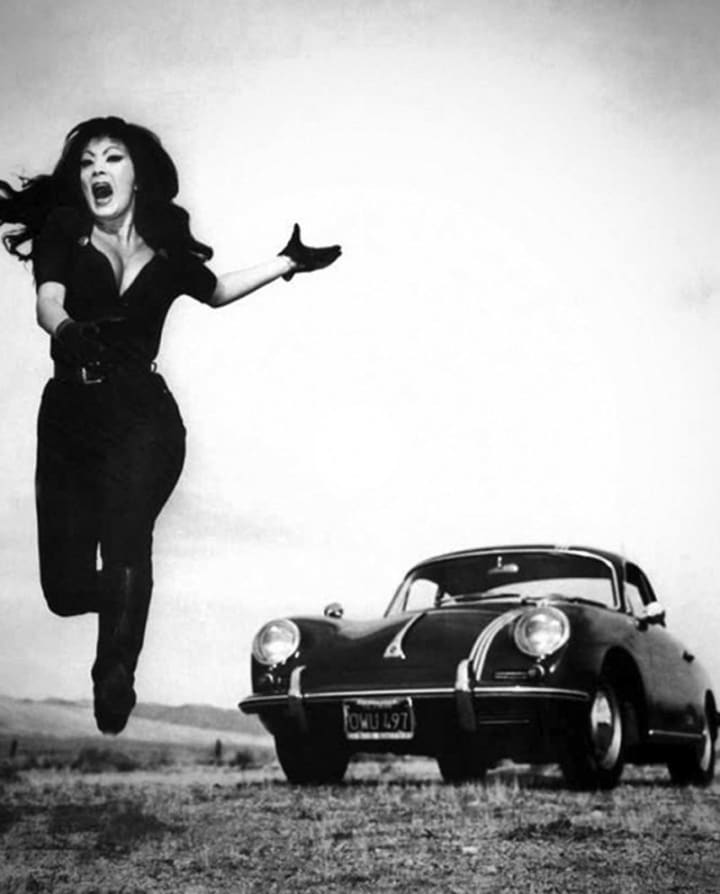 Tura Satana was an actress as well as a burlesque dancer. She was also one of the most well-known groupies and famously managed to hook up with Elvis before he reached his fame; she taught Elvis everything about 'tango in the bedroom' and how to make a satisfying and exciting love. Satana is known not only as a groupie but as one of the most legendary groupies of all time. She also starred in movies such as "Faster, Pussycat! Kill! Kill!"
Known as a background vocalist and one of the most famous groupies of all time, Chris O'Dell managed to become a favorite groupie for some huge names like Ringo Starr and Paul McCartney. She even managed to connect with Bob Dylan and Mick Jagger while working with them. Having worked with big names in the Rolling Stones, Chris was proud to have inspired such great music and of becoming one of the most famous groupies that played a role in rock music in 60s and 70s.
About the Creator
New Orleans raised, a retired self taught sax player who spends his time keeping jazz alive through his writing, reviews, and occasional show.
Reader insights
Be the first to share your insights about this piece.
Add your insights