Mokyo - 'Hold' EP Review
Genre-less genius from the H1GHR Music Mogul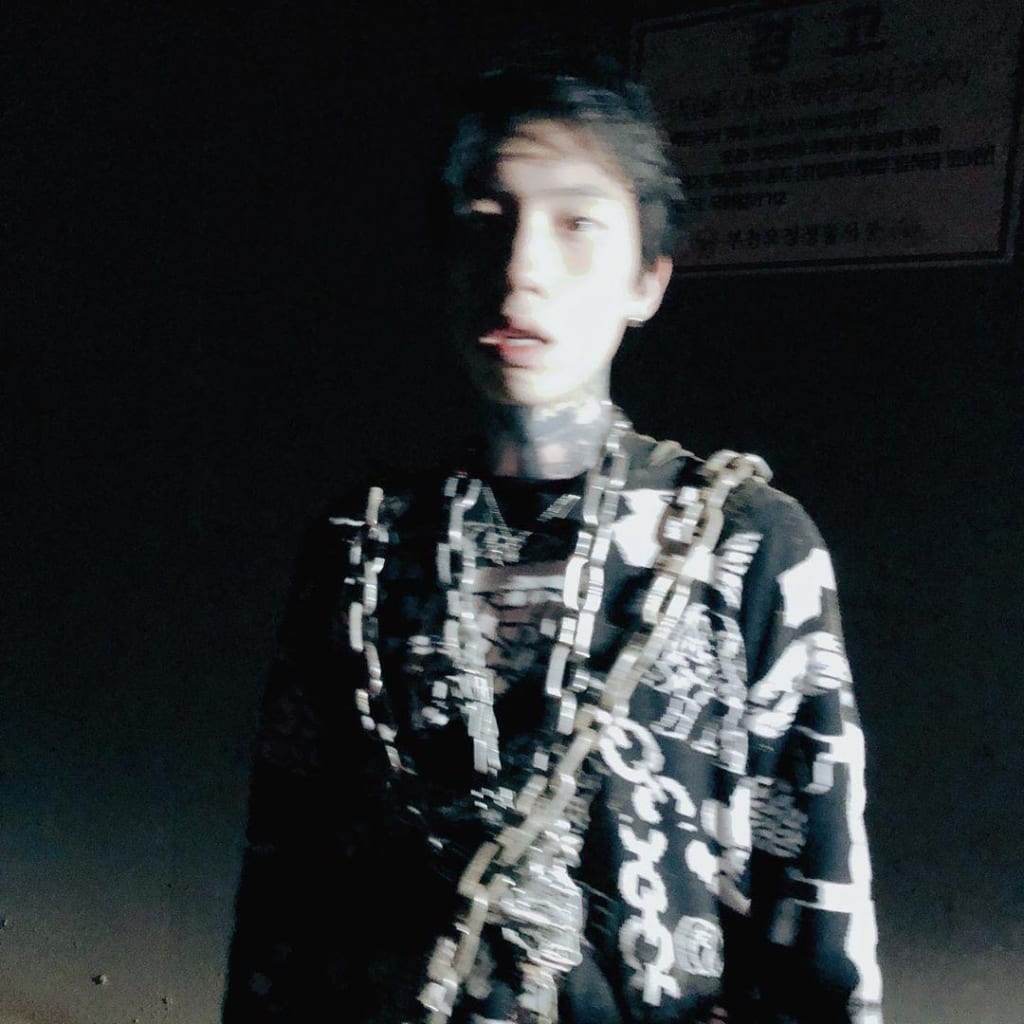 It's no secret that Mokyo is one of the most interesting and exciting artists to emerge in recent times. Through provocative, introspective music that pairs mellow, haunting instrumentation with rough-around-the-edges vocal delivery, each track feels like a well fleshed out story. As a result, the soundscapes always remain fascinating, and with room for experimental shifts, there's no predicting what can come next.
So, naturally, expectations were high for the artist's debut EP, Hold. A development on previously released singles "Daddy" and "Something," it's further proof that H1GHR Music's hidden gem is well equipped to take over the world with an idiosyncratic brand of thought-provoking songs. There are no punches pulled throughout this 15-minute-long journey, and everything is both tightly structured and seamlessly executed.
The titular offering "Hold" opens proceedings. It's a somber, melancholic track, packed full of meaning and emotion. Over a repetitive, simplistic melody, Mokyo delivers scathing lyrics, such as, "For me living is just waiting to die," and "dying is a blessing and I'm awaiting mine." It's a coruscating, almost too candid offering, but one that shows that the South-Korean artist is unafraid to be completely open with his pain, and can use it in a way that delivers powerful art.
From there, the release develops with "20000V," a track that shows a surprising amount of versatility and vocal improvement. There's tone-heavy guitar chords interspersed throughout the programmes beats, but everything remains subtle, compared to the emotion-filled execution of the now expected interesting lyricism. From talking about the misunderstanding of depression to the concept of time itself, the track feels like an emptying of pent-up thoughts, and it's a number that serves as another eye-opening offering, packed with insight into the inner workings of the mind of Mokyo.
And, after a frantic transition, "I'm an Independent Man" starts, with a dark, haunting string section, intriguingly subtle beats, and dull piano notes, before the South-Korean unleashes another song layered to perfection. It eventually develops into something tangibly emotional, with the violin notes evoking visceral melancholic feelings of sadness, and the lyrics filled with downcast lines about a past love. It's of the same candid ilk as preceding offerings, and retains the rawness that makes these tracks so special.
And to finish comes the acoustically-driven "Toge." It's full of pace, heavy lyrical content, and polished vocals, and it makes for quintessential listening. "What we have here, is special and weird," sings the H1GHR Music star, in between verses on unfaithfulness; a line that in many ways, could be taken as a meta-comment on this very EP. As, thanks to a perfectly unique curtain-closer that finishes the release with an upbeat, positive message about wanting to change and grow, everything here feels special, too. Sure, it mightn't be music that you could happily dance to, and the content may strike one as "weird," but there's no denying that this is music made for the mind, and worth further listens, just for the sheer weight and gravitas of each passing minute alone.
All in all, this is a masterstroke of an extended play, and one that sends a message that Mokyo is ready, willing, and able to go to lengths rarely seen in the industry with his music. The unparalleled artistry is evident throughout, and through the openness (and occasional bluntness) of the content, the South-Korean has made, for himself, something perfectly and genuinely unique. If the 26-year-old can retain the authentic, self-produced genius seen so far in his career, build on it steadily, and take it to even greater heights, then the global music scene will soon have a new shining star.
EP Rating - 10/10