Love Music? Be Festival Ready...
If you love music then take a look at a few of the ways that you can get prepared for the festival season!
The sun is shining (sometimes), the rain has gone (every so often), and the cider cans are out (yeah, boy). Glastonbury is around the corner, and it's festival season alright. If this is your first rodeo though, there are a lot of things to get to grips with. So what are the rookie mistakes you should look to avoid? Well let me tell you.
Dress Well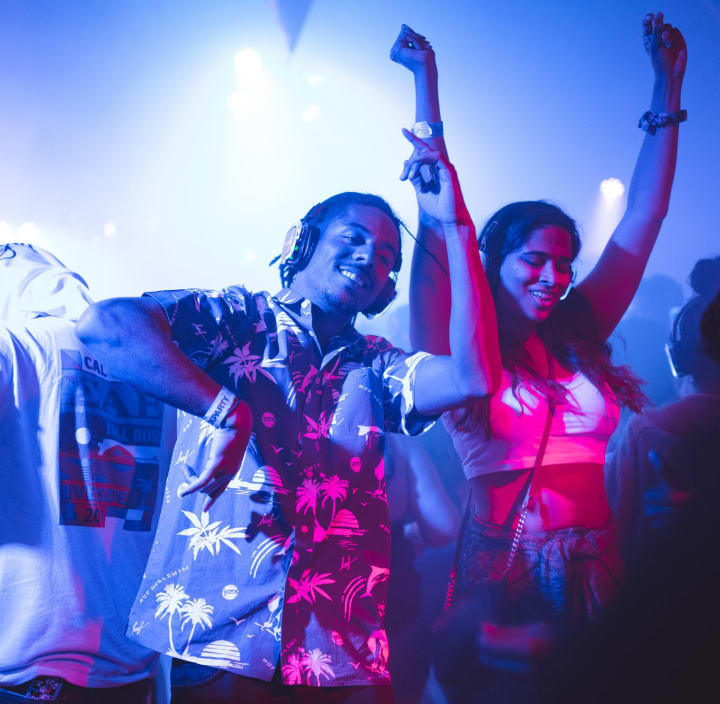 Festivals are all about getting the mix right. Sure, you want to look good, and festivals are all about going wild with your style, but don't forget to pack some sensible essentials too. So along with your sequin top, your shiny leggings and your brightly-coloured accessories, it's best to pack an extra layer or two as well. In case the weather turns (which it probably will), it's good to have a hoodie spare to beat the chilly breezes, and the cold nights in the tent. Also, if it starts to thunder down with rain, then you'll need a lightweight showerproof or waterproof jacket. Something like a pac-a-mac would be easy to pack and won't weigh you down. Also, if the weather does turn, it might be best to bring along a pair of Wellington boots to supplement your already well-worn trainers. Yeah, never bring any shoes you care about to a festival. They will get ruined. But do you have all of these things in your wardrobe, or do you need to do a bit of bargain hunting? With sites such as Discount Promo Codes, you can make some great savings on those festival must-haves from places such as the North Face and Asos.
Pack Smart
You're only going away for a couple of days, so you really won't need to pack much. Pack what clothes and footwear you need to stay dry and warm, but you don't need to pack too much in the way of toiletries. You wouldn't need too much more than a toothbrush, toothpaste, and some deodorant. Also, bring your mobile, but it's probably sensible to leave your iPad and any other expensive gadgets in the tent. It's just not worth the risk of leaving them in your tent, and it's not worth the effort hauling them around with you.
Camp Right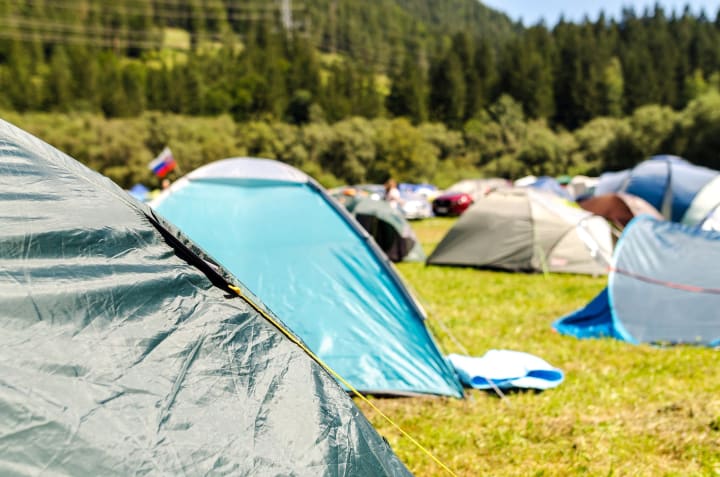 Unless you're glamping (oooh, look at you), then the chances are you'll be sleeping in a tent in a field during your festival trip. So here's the first tip: bring a tent. A pop-up tent is a great option if you don't want to faff around with trying to fit poles into a tent whilst you're on your fourth can of Thathers Haze of the day so far. Also, when you are bringing a tent, make sure you 'size up' on what you need, so if it's for two people, take a three-person tent, all your stuff would take up the space of an extra person.
Plan Ahead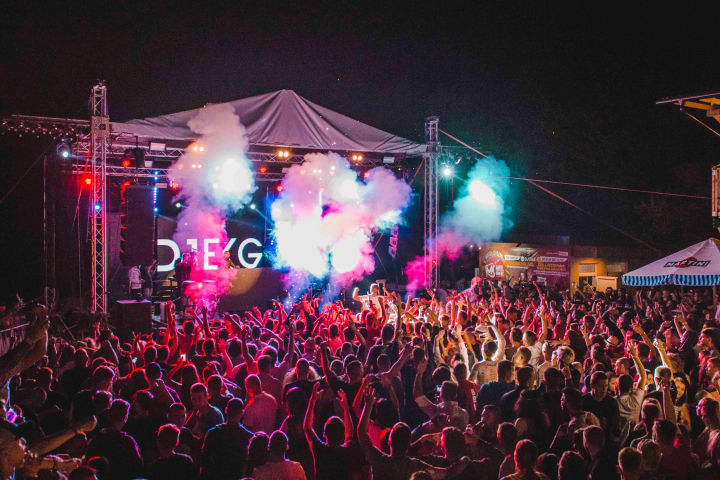 Unless you're a lone ranger (and even if you are, props to you), then it's likely that all your mates you're going with will broadly have the same music tastes to you, but if it's a big festival, then it's also likely there are things that some of you would want to do, but not others. It might be good to, before the hustle and bustle of the festival, sit down with your friends and make out a rough plan of what you all want to do. You should probably leave some room for improvisation whilst you're there, but knowing what everyone else wants to get up to will save on aggro and arguments later. You wouldn't want to miss out on performances like this just because your friends suddenly announce they want to see an experimental skat jazz trio, do you?
So there you go. I hope this will help you on your festival adventures. This is by no means an exhaustive list, and this list here also has a few extra tips on how to get the most out of your music-going experience.