Lil Baby to Win Quincy Jones Humanitarian Award at Second-Annual Music in Action Awards Gala
The Grammy Award-winning rap artist will be officially honored for his overlooked work on racial equality and social justice.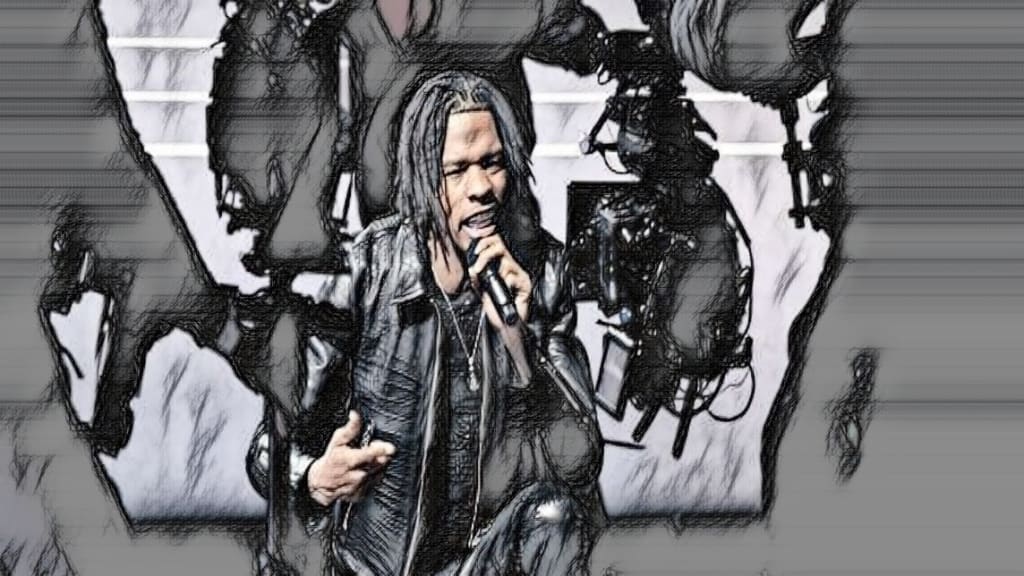 Original photo taken by Kevin Winter | Editor/Graphic Design by Victor Trammell
On Thursday (September 15), the Black Music Action Coalition (BMAC) unveiled the inclusion of new awardees for the second-annual Music in Action Awards Gala, which recognizes individuals, organizations, and firms that specifically employed their visibility to positively promote social change steadily for the past 12 months. 
Award-winning music executive David Ali will be presented with the first-ever BMAC BLACK: Future. Now. Award, while Grammy-winning rapper Lil Baby (pictured) will be presented with the prestigious Quincy Jones Humanitarian Award. In addition, Shirley Halperin, Executive Editor of Music at Variety, and Gail Mitchell, Executive Director of R&B/Hip-Hop at Billboard, will receive the BMAC 365 Award. This honor is also presented annually to people, companies, or organizations that actively promoted positive social change over the course of a 12-month period.
Singer/actress Coco Jones of "Bel Air" fame and entertainment/lifestyle/culture influencer Kenny Burns will both host the 2022 Music in Action Awards Gala. On Thursday, September 22, 2022, at The Beverly Hilton, guests will be treated to this year's much-anticipated gala. The sons of Boyz II Men's Wanyá Morris, (an R&B duo called WanMor) will give a vocal performance of "Lift Every Voice and Sing" as a tribute to the African-American community. The first annual BLACK: Future. Now. Brunch. will kick off the BMAC celebrations on Sunday, September 18. Amazon Music, Patrón, and BMAC will join The Revels Group in throwing the launch party. Young Black CEOs, creators, and musicians who are making history will be celebrated during the Sunday brunch.
In an official statement, according to a press release, BMAC Co-Founder & Co-Chair, Caron Veazey explained the motivation behind this yearly devotion to recognizing the cultural icons who are truly making a difference.
"The BMAC Music In Action Awards are the only awards of its kind in the music industry. It is a feel-GREAT event where we come together not to celebrate our own individual accomplishments, but to celebrate what the Honorees have given to, and done for, others. The road we have all been driving on toward racial and social justice has been long, it's been uphill, and it definitely has not been easy," Veazey was quoted as saying.
"So to take an evening out to shine a light on those who have given of themselves to make a way for someone else, is a welcome rest stop on the freeway," she continued.
For his outreach work toward gaining racial and social justice, whether the music business has backed his efforts or not, Lil Baby will receive the Quincy Jones Humanitarian Award.  With his immediately recognizable and distinctive style, the Grammy-winning rapper has become historic, delivered hit recordings, and built a significant influential effect on the development of contemporary hip-hop. He has also given back to his community by making use of his platform. At Atlanta's West End Mall, Lil Baby recently held his third annual "Back to School Fest."
Together with Goodr, the event offered over 3,000 neighborhood school children haircuts, music, activities, carnival rides, food, bags, and school supplies. Additionally, Lil Baby founded the $150,000 "My Turn" scholarship program for children at his old high school and collaborated with Atlanta chef Lemont Bradley to give 100 employment positions to young people. The Weeknd and H.E.R. were two previous winners of this honor, both receiving it at the first Music in Action Awards Gala in 2021.
At the 2022 BMAC Music in Action Awards Gala, the organization will, like it has done in the past, recognize the achievements it has achieved over the course of the previous year and promote the next projects it will undertake. BMAC has been an important force in combating the pervasive racism that exists within the music industry, as well as in fighting for the rights of Black musicians, composers, producers, managers, agents, executives, attorneys, and other industry professionals who care about its cause.
For more details about BMAC and its annual Music in Action Awards Gala, visit here.

About the Creator
Mr. Trammell is a digital media producer, freelance journalist, and author. He is currently a Chief Contributor at the Black Then History Network (BlackThen.com). Formerly, he wrote national radio content for the Michael Baisden Show.
Reader insights
Be the first to share your insights about this piece.
Add your insights