LGBT songs that should be on your playlist for pride
The beautiful beats to play for pride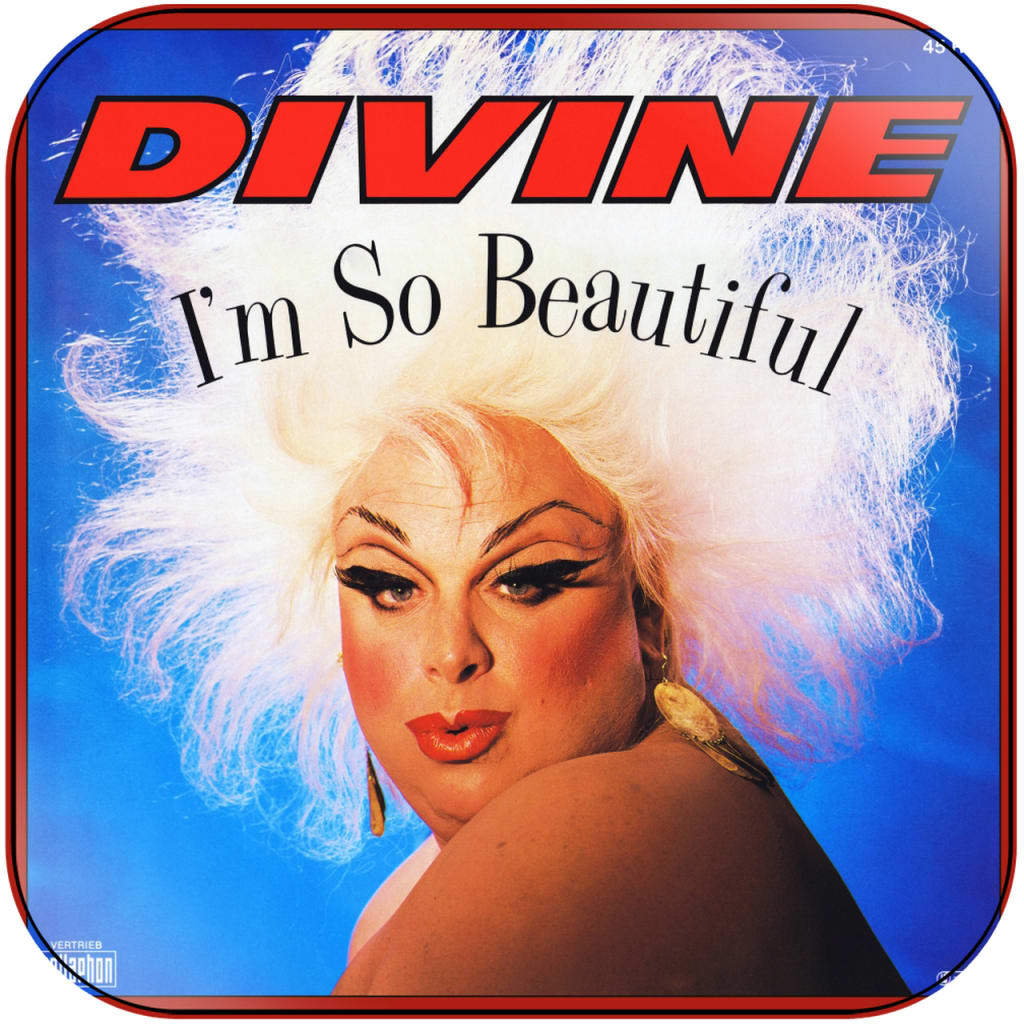 As LGBT culture has thrived and grown, the media has made songs for the comfort and celebration in who you are .
In celebration for pride month, I have some songs that you probably never heard and there is a need for you to listen to these songs because most of them are a staple in the history to the evolution and revolutionize gay culture as well as the fact that they are catchy as hell.
1. You Think You're A Man by Divine
"Turn around, stand up like a man and look me in the eye, Turn around, take one final look at what you've left behind"
Divine was a pioneer for drag queens in the late 60s early 70s. During her time in the late seventies and early eighties, she decided to embark on a record deal to expand the drag queen character she brought to the John Waters films. One of the songs that sticks out as a staple for gay culture, and was too early for it's time. It's a song of spunk and sass. Even if divine wasn't the best singer, there is a freedom in her voice.
It can be interpreted for a man or a woman telling off to their lousy lover. It's loud, it's vibrant, it's perfect for what Divine was known for, but it's also unique to stand on it's own without connecting it to Divine.
Years after Divine's passing, having a permanent impact on the drag queen scene, her music should be played at pride, parties, and drag shows.
2. Strangers by Halsey ft. Lauren Jauregui
"She doesn't kiss me on the mouth anymore,'Cause it's more intimate, than she thinks we should get,She doesn't look me in the eyes anymore,Too scared of what she'll see, somebody holding me"
This is a song that I would say is best describe as, "bi vibes". There aren't that many songs that have a lesbian theme. But this one was a nice touch about the falling out of a relationship since there are many relationships regardless of sexuality, that just don't work out. But that yearning of the intimate moments that was once cherished is gone. That person is gone from a problem we don't know about, but any problem can be inserted to what could have happened. It's sad when a relationship sullies, and both sides become antagonistic towards each other. To have found that person and then everything changes.
Yes, it is a bit of negative song that isn't something you'd hear at pride, but the soothing somber sound of the duet between Halsey and Lauren Jauregui, it's perfect.
3. So Happy I Could Die by Lady GaGa
"I love that lavender blond, The way she moves the way she walks, I touch myself can't get enough"
Born This Way is one that is regarded as one of the best songs of Lady GaGa. Born This Way is also a staple of LGBT culture for its positive messages in every aspect. But this one went under the radar, and I feel like this song should be played in bars and the parades.
The song sets the tone in a moment of attraction, to the beautiful woman that has become made an enchantment in a crowded area despite the troubles Gaga sings about. Reasoning to girl of her desires to forget the world, be high off the adrenaline of each other's reckless company, and enjoy the night.
4. All The Things She Said by t.A.T.u.
"I keep asking myself, wondering how, I keep closing my eyes but I can't block you out, Want to fly to a place where it's just you and me, Nobody else so we can be free"
This band has made their career solely by having a lesbian image which is interesting to at least say that much. But in the early days when they put out their albums that had songs with lesbian context to it. Loves Me Not has bi vibes. Not Gonna Get Us was almost like a sequel to All the things she said. But, All The Things She Said was the one that had the most commercial success despite the controversy at the time in 2002. The song got it's popularity for all the wrong reasons to be misinterpreted (Yes I'll admit that the way the music video went did detour people from the central idea), people that have viewed the music video to make fun of it, There has been numerous parodies for years after the music video aired.
The message is still strong, a message that was steadily advocating for the equality of same sex relationships. The song that is saying, "your love for someone of the same sex matters even if people say to try and change that." One day there will be a freedom to be who are you are with the love of your life and the freedom to be with that person in your own paradise.
Similar with Strangers, it's a sad song with the lesbian themes to it. This one has the context about inner confliction and understanding the plea from the other person that they belong to each other and in another place.
5. Fastlove by George Michael
"In the absence of security, I made my way into the night,Stupid Cupid keeps on calling me,And I see lovin' in his eyes,I miss my baby, oh yeah, I miss my baby tonight"
This was a very early song about gay culture, coming out in 1996 with various elements that went beyond the boundary. As George Michael always does and continued to do with the songs he made after Fastlove.
The verses are blunt and simple desire but it's contextually beautiful the way it's described. It's sleek and sexy, reckless and spontaneous. It's almost on the same wavelength as the song I mentioned earlier, So Happy I Could Die. Giving the ambiance of a club, to be fun and flirty in the search for a one time lover.
It's an underrated song from George Michael, I encourage you to give this song a shot. Your ears will thank you.
6. Constant Craving by K.D. Lang
"Even through the darkest phase, Be it thick or thin, Always someone marches brave, Here beneath my skin, And constant craving, Has always been"
It wouldn't be a LGBT playlist without this song. I remember hearing this on the custom CD at my former work place. I ended up finding it years later, even thinking about, it hits me right in the heart. the easy vocals that still resonate in me of yearning for someone I don't have yet.
For all the broken hearts that had to love someone they couldn't. K.D. has made the song for all those souls that couldn't have someone. She risked her career to confess her coming out, despite the warnings of career suicide. Despite numerous countries, banning this song. The song went on to win the Grammy and all the hearts of those who finally had a love song to relate to. To know that it's Ok to want someone, anyone, even that someone is who you were told you can't have. To provide the comfort of that craving.
Constant Craving is the song that explains what it's like, the motions that we can't fight who we are. The raw parts about falling in love with someone that has to stay just as a unreachable yearning.
If it wasn't for this song to come out from a brave soul like K.D. Lang, she's helped out with gay rights. As a bisexual woman, I've known what it's like to want someone of the same sex that I can't have from my upbringing. There is a little bit of healing in my soul when the main frame comes up when K.D. sings the title of the song, it hits my soul with a yearning I've never known.
I'd like to expand on the subject of this song, but I'll do that in another article.
Have a happy pride, however you celebrate it, I hope these songs have found a way to be in your playlists.
Take care and take pride in you are and who you love.