Laela Giovanna, the Newest Addition to Your Playlist
You won't want to miss this one.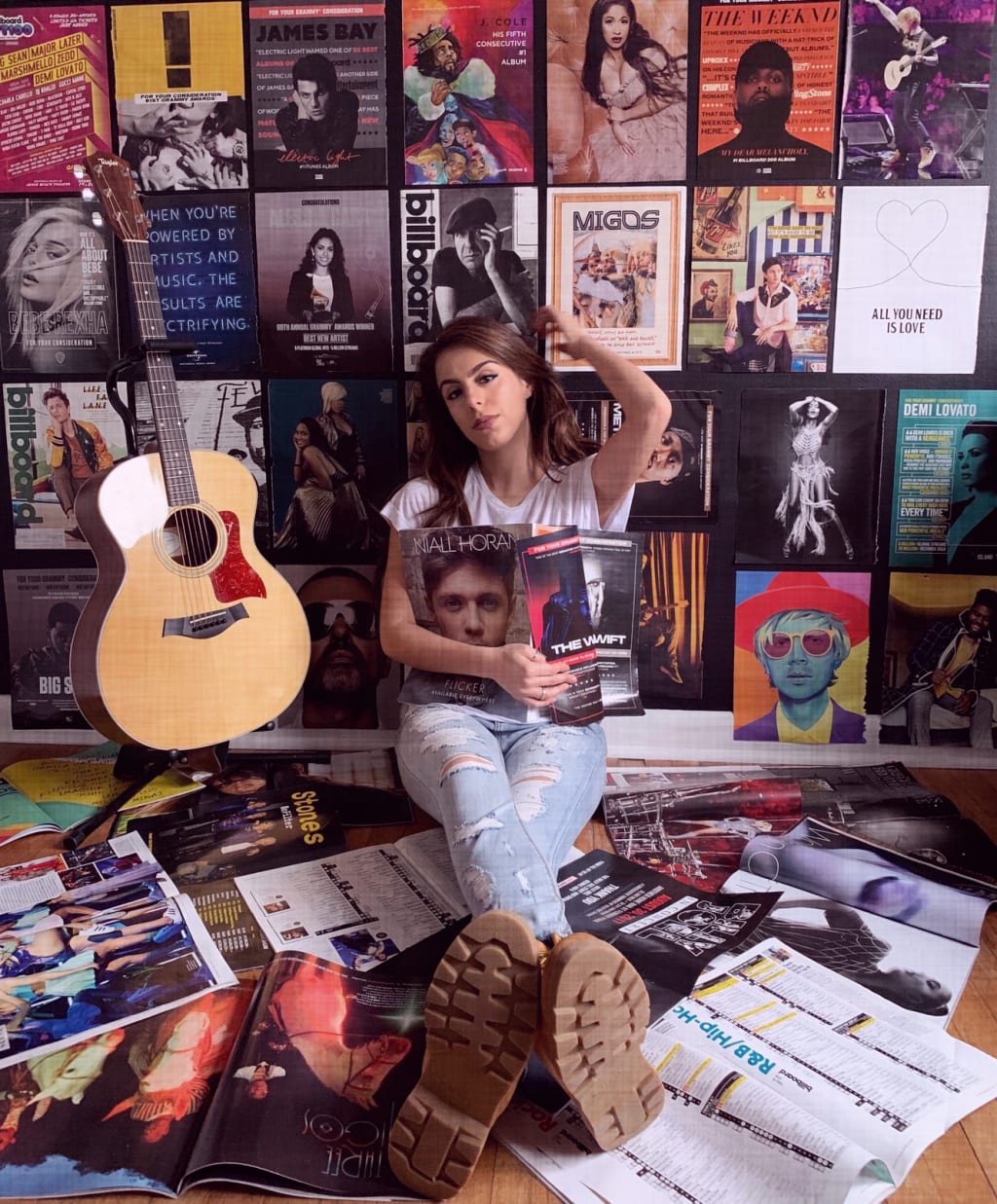 Every single day, music listeners are looking for that new artist who they can become obsessed with. Well, look no further. Laela Giovanna has been giving people exactly what they asked for. Relatable, catchy music that is often hard to come by these days.
Amanda: What made you want to become a music artist?
Laela Giovanna: Honestly, there was never anything else I wanted to do, and I knew that from a very young age.
What is your "process" when you write a song?
It varies. I never try to force it. A lot of the time, I'll either be on the subway or driving and a melody will pop into my head. I'll grab my phone and record it into my voice memos. When I get back home or to the studio, I'll play it back and start to build upon those lyrics/melodies with my guitar or piano.
What has been the biggest obstacle in your career thus far?
Back in 2015 and 2016, I underwent two major neck surgeries. They had to move my frenetic nerve which controls the diaphragm. The diaphragm is important for anyone, but for singers it's crucial. The doctors did not know if I would be able to sing again. Luckily, I had an angel watching over me. The surgeries in themselves along with the recovery were rough, but music was the one thing that gave me hope to keep going. I would tell myself, "You have to get better and back to creating music, there are fans you need to inspire."
What has been the biggest accomplishment thus far?
I would say making it this far as an independent artist and not giving up. Through the years, I have seen many artists from when I started out who have given up on their dream. It is a very hard industry, no doubt about it. Everyday brings new challenges, but I would not want to be doing anything else.
Is there any music artist, dead or alive, who you would love to play a show with?
That's such a hard question because there are so many! I'd say Miguel and James Arthur. I would love to play a show with them one day!
Where in the world would you want to play a show?
Madison Square Garden in New York City.
What advice would you give your 13-year-old self?
Believe in yourself and in your dreams. Never forget how special you are and all that you are capable of. Follow your own path. It will take you a lot further than trying to fit in.
What makes you unique from other artists?
As an artist, we are constantly redefining what makes us unique in order to stay relevant. Just like no two people are the same, no two artists are the same. For me, it's about embracing what inspires and defines me, and incorporating that into the music I create.
Where do you see yourself in five years?
In five years, I hope to be finishing up my first world tour, looking back at this interview and saying, "Yas! I made it.'' I have been working really hard to turn my passion into a career. I'm excited to see where it takes me next!
What can we expect from you now?
A lot of new content that I am super excited about! I recently started working with a manager. We met through Berklee College of Music. She's awesome, we just clicked. We have a lot of exciting things in the works!
Stay tuned for what Laela Giovanna has in store, you won't want to miss this ride.