Kate Bush Albums Ranked
& What Makes Them So Great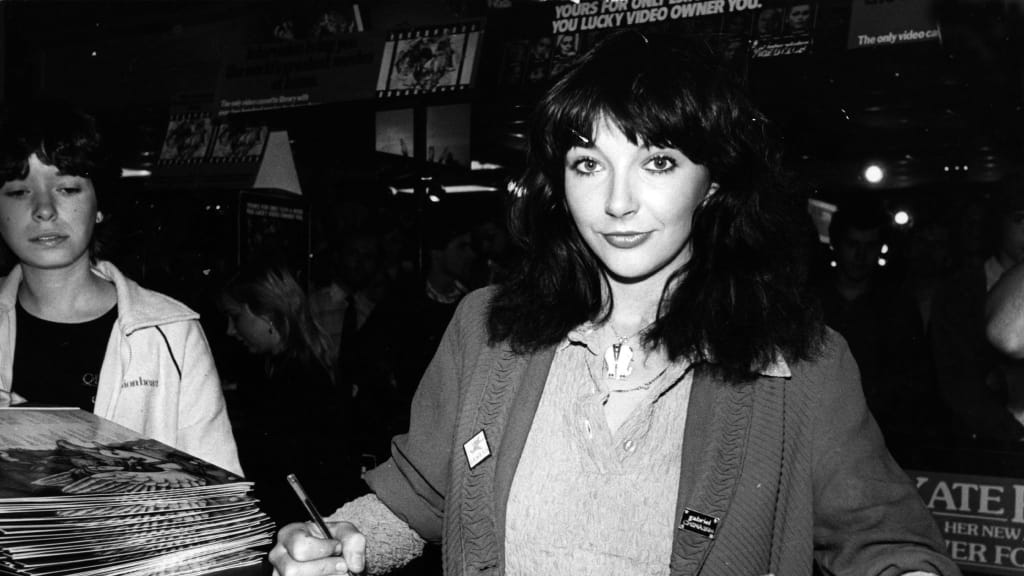 Why Kate Bush is One of My Favourite Singers?
I think she is one of the best singers ever because of her immense talent and artistry. Even though the music industry remains male-dominated, I think it's wonderful that a woman like Kate Bush can still inspire many generations many years after Wuthering Heights was released. Wuthering Heights was the first UK number one single to be written by a woman, and she was very young at the time as well. I love how theatrical, experimental and progressive her music is. Her influence an timeless records can still be heard on many records today.
Another thing I love about Kate Bush an her music is the enigma and mystery she creates with her music. There's a lyrical poetry delight in all her works, even just looking at the lyrics alone in the book, How To Be Invisible, they still have the same effect when the music is stripped away. I love the story telling and the characters shown in the music.
Kate has always been a private person. She's no one those people who can churn records out every five minutes, but the albums she has released are all amazing in their own right. It's hard to rank them in order of greatness. I personally love them all.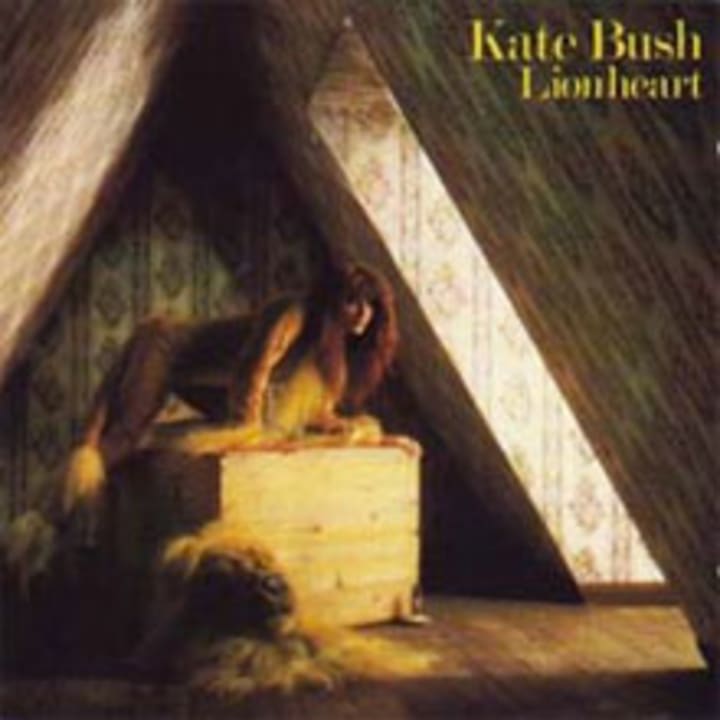 Lionheart (1978)
Favourite Tracks: Hammer Horror & In Search of Peter Pan
For many artists, the second album becomes either the making or breaking of them. For Kate Bush it's neither. I kinda feel sorry for this album. Every Kate Bush album ranking I've found, this one is always at the bottom. Don't worry, it's not a bad album at all. I think it's a wonderful album that carries on with the sounds The Kick Inside did. Kate sounds wonderful as she always does. I love her vocal performance and the compositions in Hammer Horror.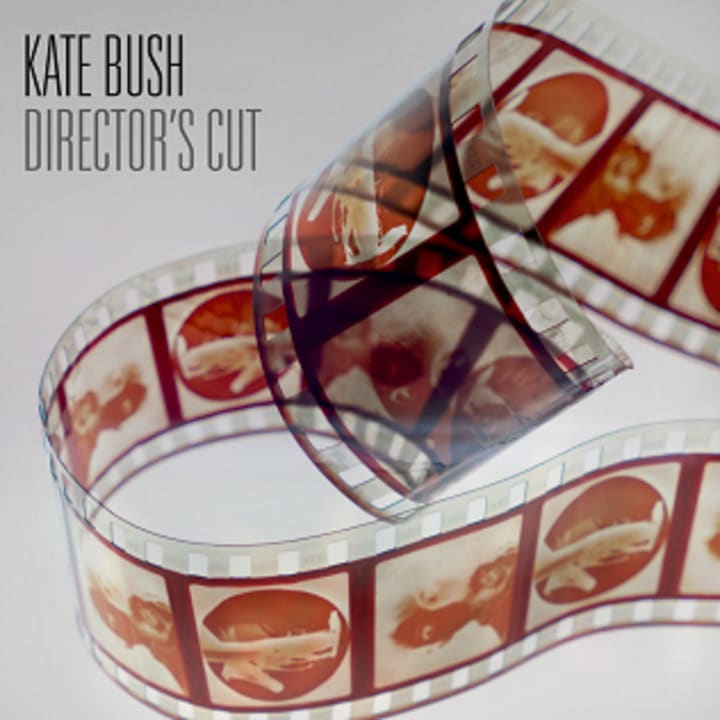 Director's Cut (2011)
Favourite Tracks: Flower Of The Mountain & Deeper Understanding
I love how Kate Bush breathed new life in her new songs and how she remixed Deeper Understanding and how a computer has replaced human companionship and normally I hate strong amounts of auto-tune, but in this song it really helps set the tone. I also love Flower of The Mountain which is a reimagining of The Sensual World. In a lot of the new remixes, I prefer the originals, but I also love and appreciate them.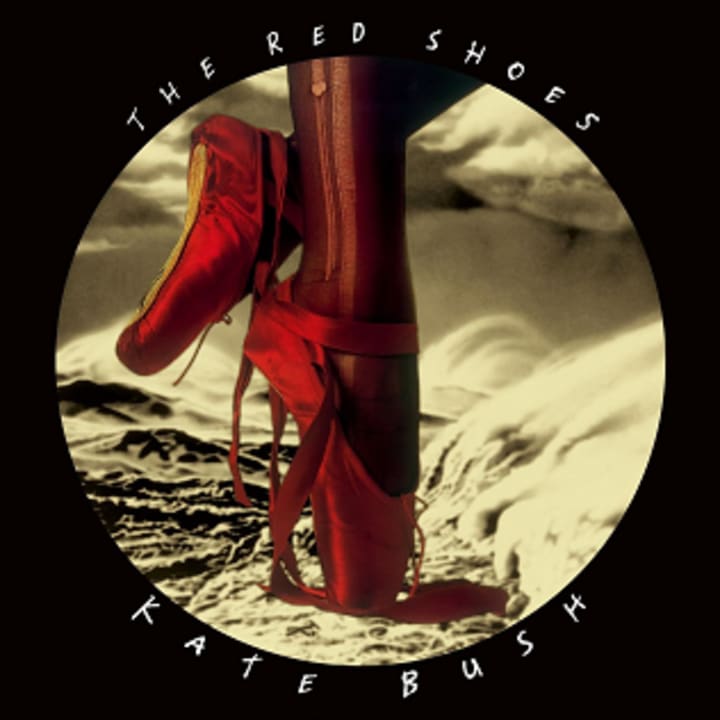 The Red Shoes (1993)
Favourite Tracks: The Song of Solomon & And So Is Love
Another album I feel sorry for because even though it's great, it's also another one that's always ranked low compared to her other albums. I don't think it helps that this was the last one released before not releasing another album in many years. This one feels different to her other works, but just as emotive And multi-layered.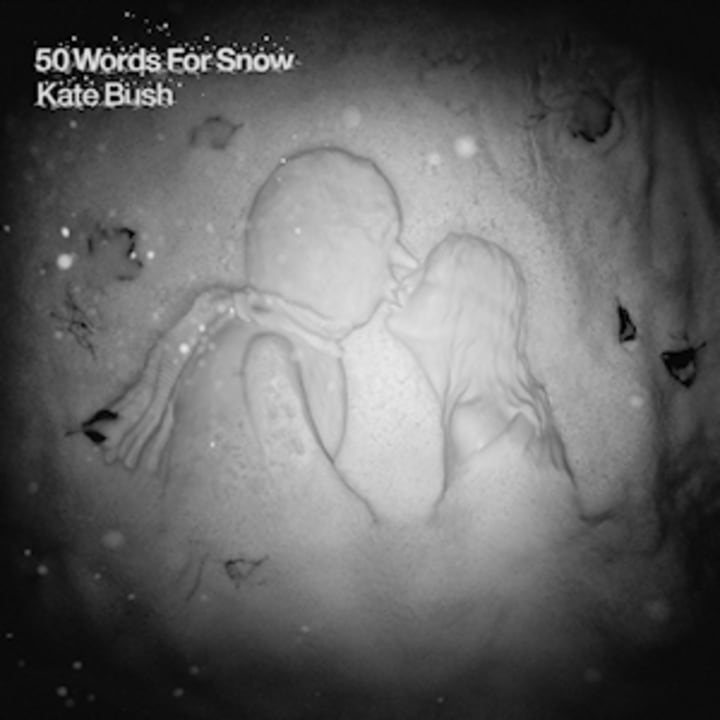 5o Words For Snow (2011)
Favourite Tracks: Snowed In At Wheeler Street & Misty
This wintery delight includes guest appearances from Elton John, Stephen Fry and Kate's son, Bertie. I was so excited back in 2011 when I heard that she was releasing a new album even after Director's Cut. This was one f my favourite Christmas Presents back in 2011 and still one of my favourite vinyls in my collection. The album is very big on the atmosphere.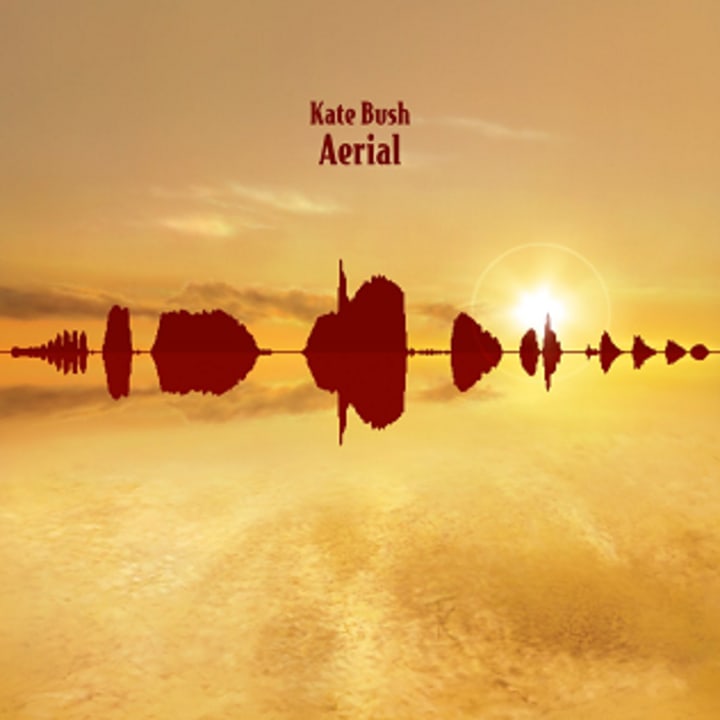 Aerial (2005)
Favourite Tracks: King of The Mountain & An Architect's Dream
This was Kate Bush's first album in 12 years since The Red Shoes in 1993. I love the concept of the album and how it's split into two discs. It's typical Kate Bush with the multilayered atmosphere, soulful lyrics and production. I just think it's a soaring record from start to finish.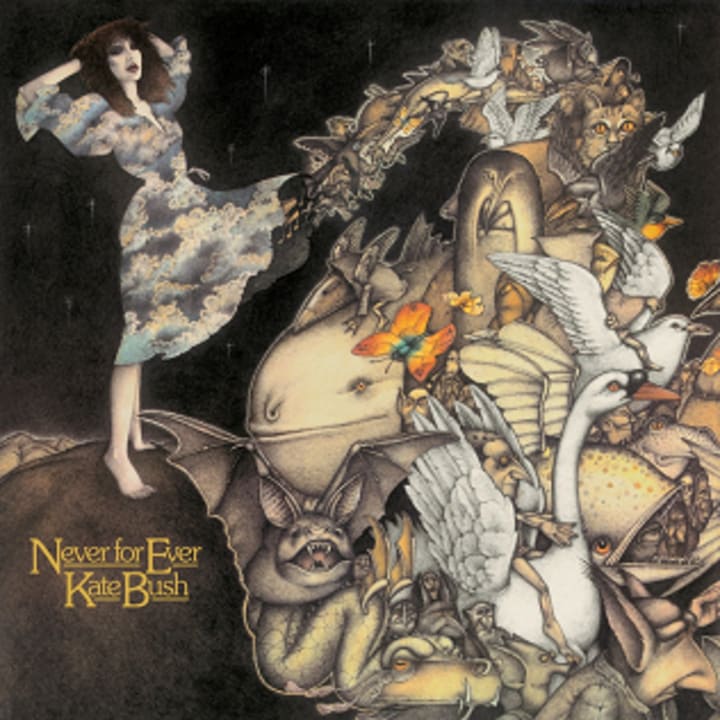 Never For Ever (1980)
Favourite Tracks: Army Dreamers & Babooshka
Personally I think this is one of my favourite album covers with all the animals, the gothic art style and the patterns on Kate's dress. In general I think the albums Kate released in the 1980s are the best along with her debut. I also really like this album a lot, especially the singles, Babooshka and Army Dreamers. I love the tales of tragedy, infidelity, paranoia and passion.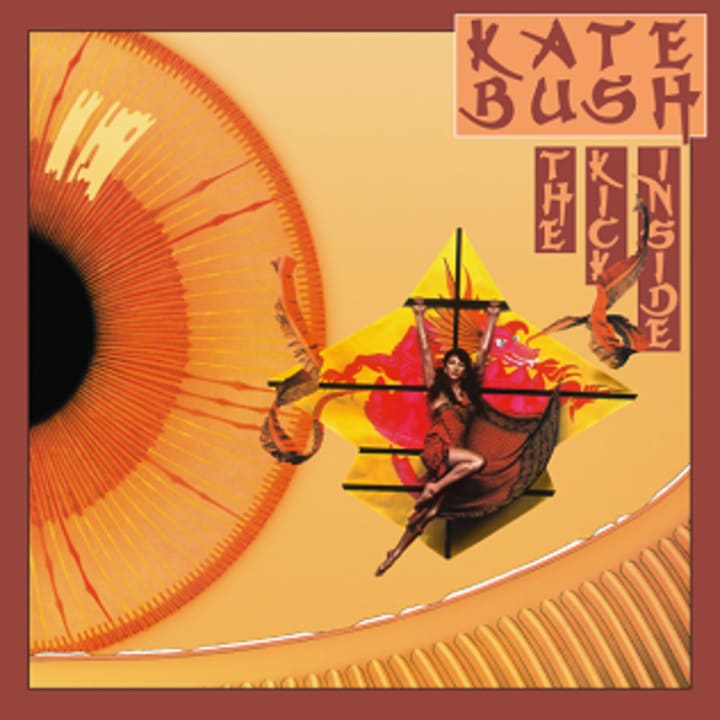 The Kick Inside (1978)
Favourite Tracks: Wuthering Heights & The Man With The Child In His Eyes
There's so much raw beauty in this album. I love it, and cannot fault it. I love all the songs on this album but Wuthering Heights & The Man With The Child In His Eyes take the album in a whole new direction with their atmosphere and emotion. The latter is also a track that my stepdad loves a lot. Funny thing about this record is that I found it on a list that someone made where they claimed Wuthering Heights was one of the worst songs they ever heard. Well, thanks to them, I love this song even more. When I saw it the first time I thought, wow this is so much better than the stuff on the radio now.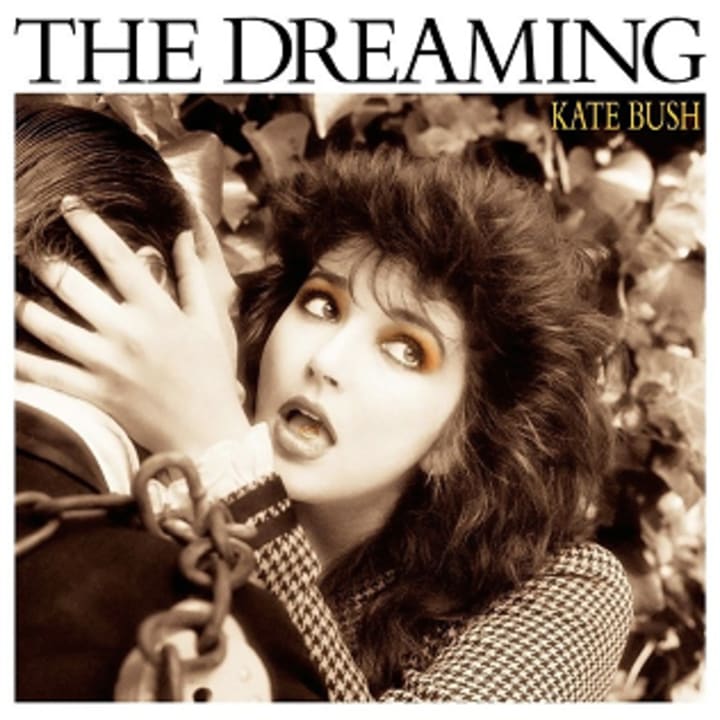 The Dreaming (1982)
Favourite Tracks: Pull Out the Pin & All The Love
One of the essential albums to listen to if you're new to Kate Bush. It's her first self-produced album and I love how experimental and anti-commercial it is. It's one of her most daring and characteristic albums. I really love the timbre in There Goes A Tenner.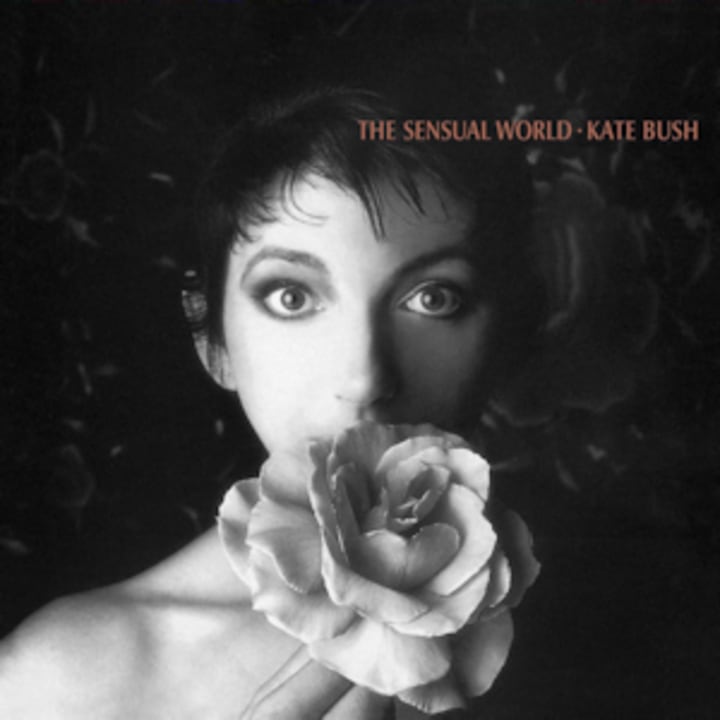 The Sensual World (1989)
Favourite Tracks: The Sensual World and This Woman's Work
I really think they made some fantastic single choices when it cones to Kate Bush. The Sensual World is a Celtic and sensual masterpiece with erotically charged lyrics inspired by Ulysesses by James Joyce. Listening to this album makes me want to read the book. I also think this album is one of her most passionate and emotional releases. The Sensual World, This Woman's Work and Deeper Understanding are some of her best songs.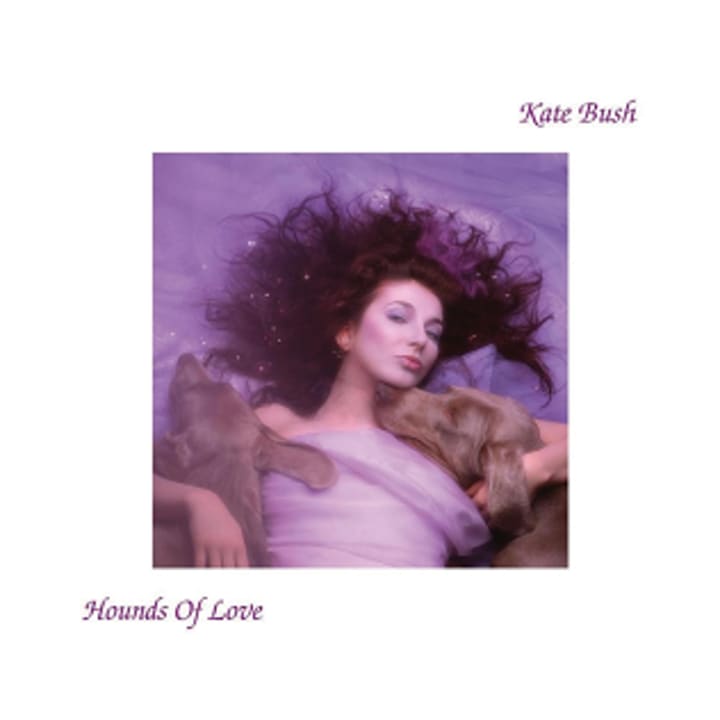 Hounds of Love (1985)
Favourite Tracks: All of them!
I can't choose a favourite track on this album, but if I had to it would include Jig Of Life because I love the arrangements and I think the medieval vibes are enchanting. Running Up That Hill is an amazing song with a haunting ethereal feel. The Morning Fog is beautiful. This is another one of my favourite vinyls And CDs. It's easily one of my top 10 favourite albums.
list
About the author
Healthcare worker from Oxfordshire. Author of ten books including Drinking Poetry and Game of Mass Destruction. Travelled to over 20 countries.
Reader insights
Be the first to share your insights about this piece.
Add your insights