K-Pop Monster Rookie Review: ATEEZ
The first of many Monster Rookie Reviews! Get an introduction to the rookie K-Pop group ATEEZ, the members, and how their music is blowing up the K-Pop scene right here!
A "rookie group" refers to a K-Pop group which has just debuted, having also made a TV, music video, or stage debut on TV Music station programs. It usually takes around two to three years for groups to grow out of this title, but some may even consider groups which are less popular or less experienced "rookies," even if they have been in the industry for some time.
"Monster Rookie" is a term coined by Korean media outlets to describe K-Pop rookie groups who have sprung into popularity and success ridiculously fast, seemingly taking over the K-Pop scene much faster than even some of their predecessors. These Monster Rookies have ushered in a new era where rookie groups are debuting, feeling and sounding like seasoned artists.
Let's dive into one!
ATEEZ
ATEEZ: "A TEEnager Z"
Entertainment Label: KQ Entertainment
Previously Known As: KQ Fellas
Debut Date: October 24th, 2018
Debut Song: "Treasure" and "Pirate King"
Most Recent Comeback: "HALA HALA" and "Say My Name"
Fandom Name: ATINY (combination of the group name + "Destiny"), concept meaning ATEEZ is their fans' destiny and their destiny is ATINY.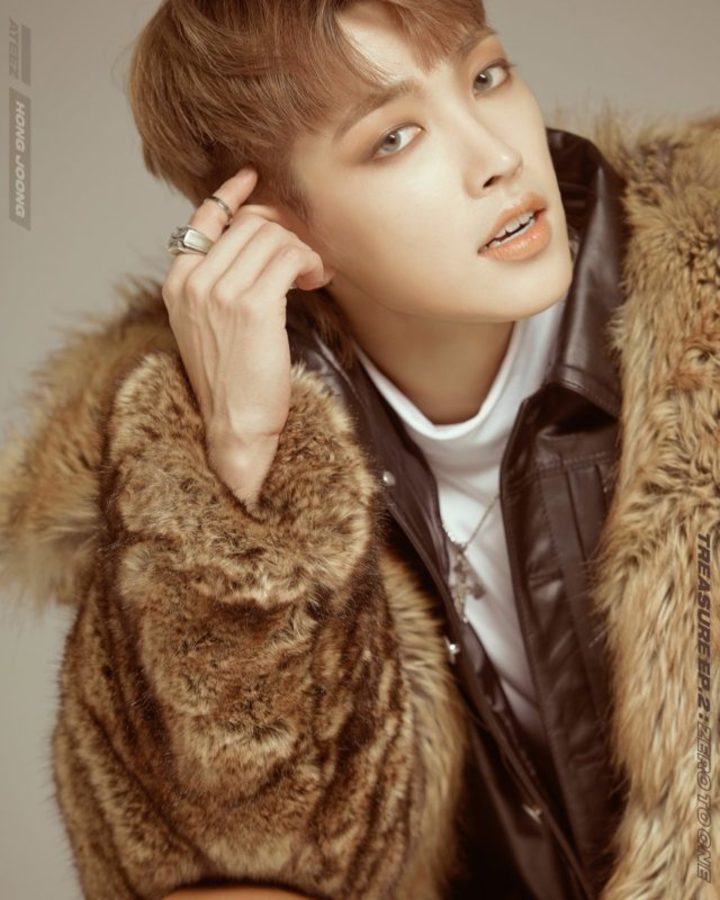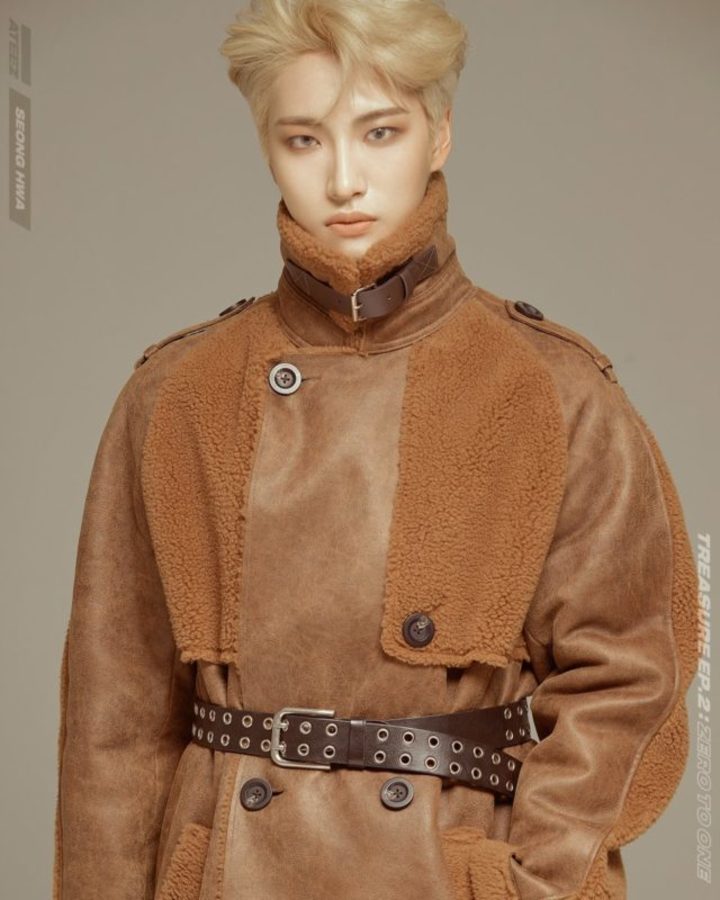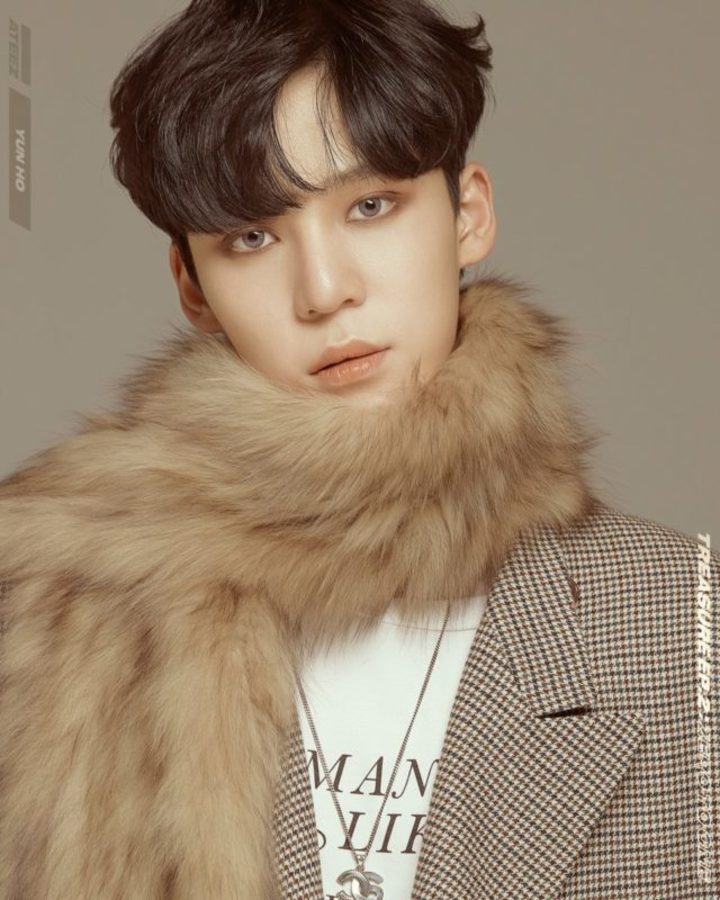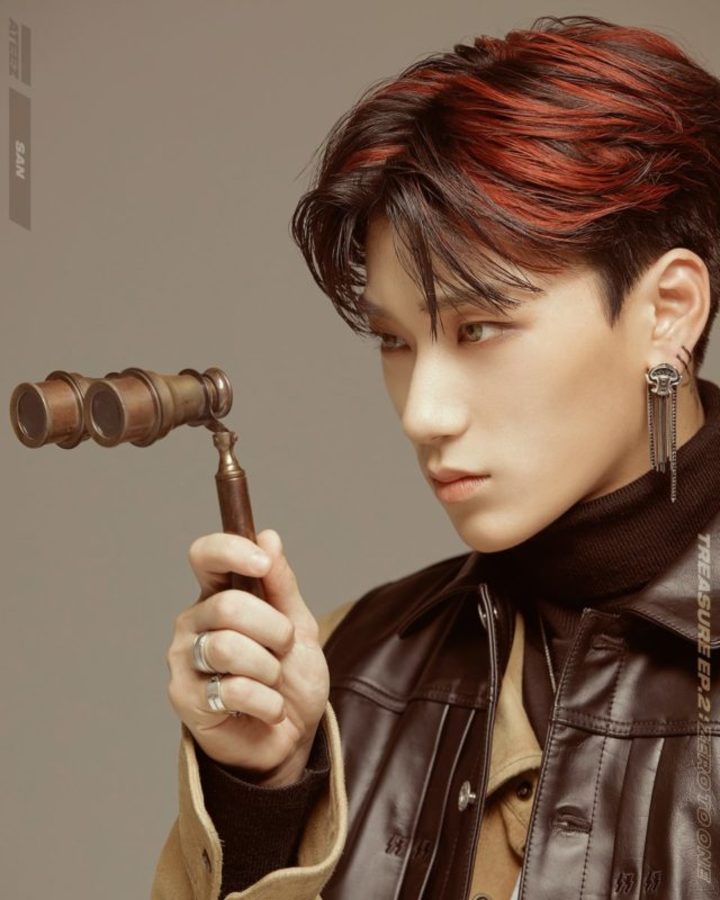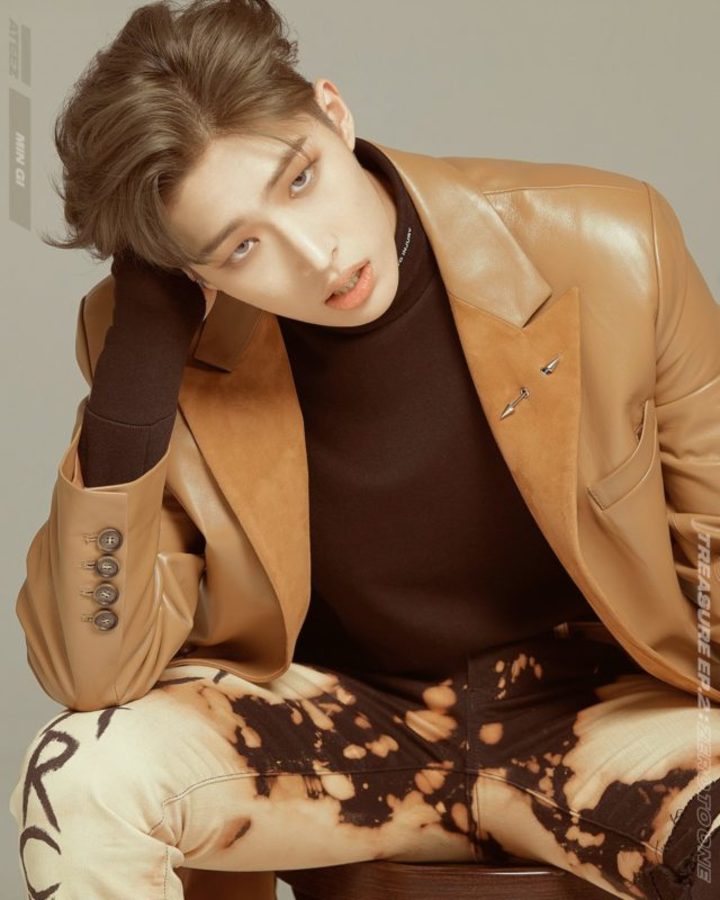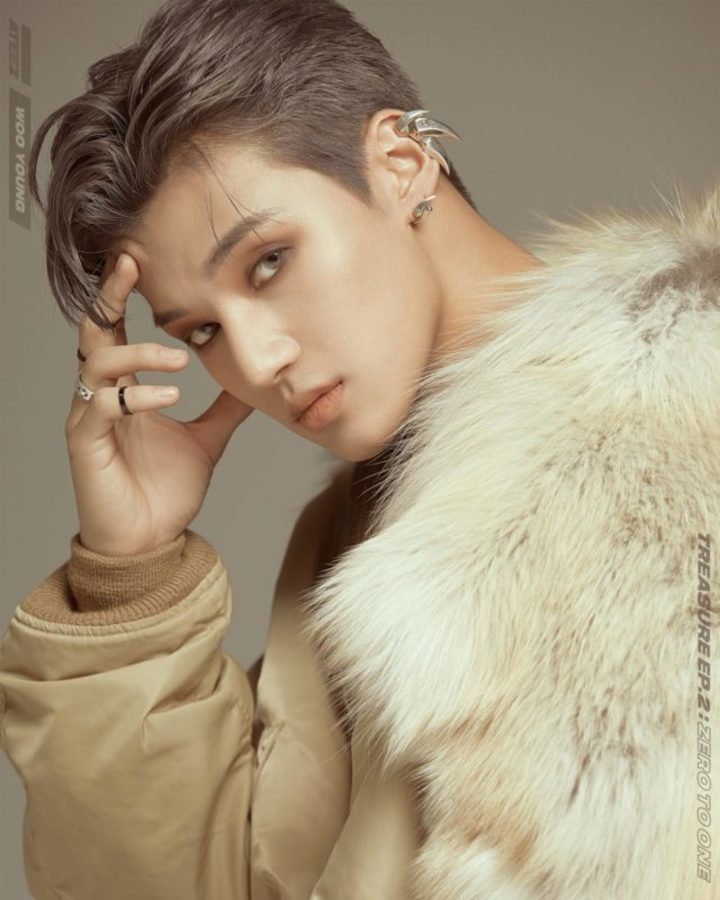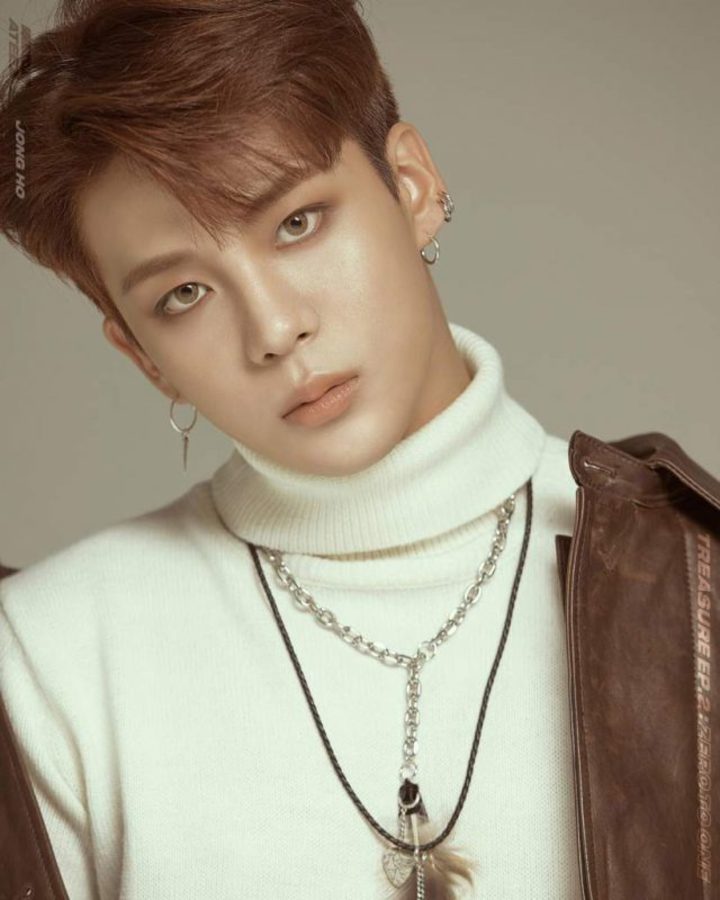 Music Review
Look, these boys only debuted in October 2018, and they not only announced their very first tour within four months of debuting, but they also sold out the entirety of the US dates during pre-sale! ATEEZ had a developing fanbase from pre-debut, but believe me, I don't know if these boys can even fathom how much support they've garnered. Not to say that it's not well-deserved, because it 100 percent is! Not only are their title tracks on point, but they have produced extremely well-rounded albums, and have shown professionalism beyond their years—helping to usher in this new era where rookie groups are debuting, feeling and sounding like seasoned artists. Check out my reviews below!
First of all, can I just say: VISUALS!!! FOR!!! DAYS!!!
These boys have been impressing with killer visuals from the very beginning, and they are rocking it. Second, that clap beat will make your heart beat faster before that heavy beat even has a chance to pound into your soul. It is during this moment that you realize that you are hooked. The growl that introduces the first line is one of the most iconic growls you are going to find in K-Pop from now on. It almost serves as an extension or the replacement of a drop-beat; and I'm here for it. This song carries a very hip-hop-inspired feeling, with a touch of trap in the beats. These boys blend it so well with their vocals that you wouldn't even question it.
In fact, it's one of my favorite characteristics of ATEEZ's music: ALL THE TEXTURES. There's so much happening musically, but their melodies, rap flow, and the intense beats blend so well that my brain kind of goes haywire, but in a good way. The kind of haywire where it's so satisfied that it doesn't know what to do with itself. They even strip the beat so well that it provides SEAMLESS transitions. The build-up to the chorus is killer. I can literally feel it in my bones. The temporary lapse in the beat makes the beat drop that much more powerful. We'll find that this is a tactic that they will use in other songs, as well.
The first chorus is essentially presented as a dance break would be, with no real lyrics but a heavy, intricate beat—and honestly, I'm here for it, too. The transition out of the chorus is SO SATISFYING. In the video they drop to the ground just as that beat drops super low, and it is hella satisfying to witness.
Hongjoong's flow is yet another thing that I am here for. He's soft, playful, powerful, and confident all at once. And the way that the beat picks up at the end of his verses to introduce Mingi's deep voice and intense flow is literal GENIUS.
The bridge does the exact same thing that the lead-up to the first chorus does—your body will feel it coming. But, don't worry. As always, they will deliver. Heavy paired beats with a crescendo of harmonies, the last two lines are such a satisfying end to that climax that it leaves you wondering what you just did for the last three minutes and 15 seconds, but it's pure bliss.
Okay, so first, this MV was preluded by a performance video (See here: "Hala Hala"); so, we got a little sneak peek at the fire cowboy getup prior to this, and I was MORE THAN EXCITED FOR IT. Not going to lie, when I first heard the beginning melody, I was a little thrown off—simply because it is so much lighter and instrument-driven than how they have begun their previous songs. But growth is always good, so I powered on through Hongjoong's light and playful intro. I very quickly FELL IN LOVE with the chant! When the beat does come in, it's heavy and packs a punch beneath Mingi's deep voice. In the lead-up to the chorus, that beat is stripped and skillfully replaced with a quick-paced, almost military-inspired snare beat, of which the effect is amplified by the rising vocals—creating the same kind of intense build-up that we find in "Pirate King," the kind that makes your hair stand on end because your body knows SOMETHING. IS. COMING.
Honestly, nearly every song I've heard from ATEEZ is such a rollercoaster. The beats and the melodies entwine and play with each other so well that it's a constant up and down, push and pull, but it all drives you forward instead of muddying the arrangement. We find that a popular tactic is stripping the beat right before the chorus so that the beat drop is amplified. In "Say My Name," they also pair this with a downward movement in the choreo—which we've seen them do before. And it's effective.
THE CHORUS WILL BE STUCK IN YOUR HEAD FOR DAYS. But in a good way. The bass vibrates beneath a slightly trap-inspired beat, but none of it drowns out the vocals. The main rappers take turns playing with the beat with their own flows. Mingi is always so deep and intense, while Hongjoong lightens it up with a playful flow that skips across the surface of the beat, almost creating his own melody. The transition from the second chorus to the bridge is utterly seamless as that beat is stripped once again and beautiful piano chords are introduced that build under another round of rising vocals. A muted bass hums beneath the waves of "WUH-OH-OH~" before a kind of athletic horn notifies you of the climax that is about to happen. The instrumental is then stripped completely, and the harmony that follows is beyond amazing. This new harmony is carried throughout the last two lines of the final chorus, and it builds to yet another satisfying ending.
_____________________________________________________________________________
Well, there's your introduction to the Monster Rookie Group, ATEEZ. If you weren't ATINY before, I bet you are now!
Find me on Twitter (link in bio) and let me know who your favorite member or favorite song is, and look forward to more Monster Rookie Reviews!
See ya next time!