Jodie Whittaker Wows 'Doctor Who' Fans with Coldplay Cover for Children in Need
"I picked 'Yellow' by Coldplay; it's been the soundtrack to so many moments in my life"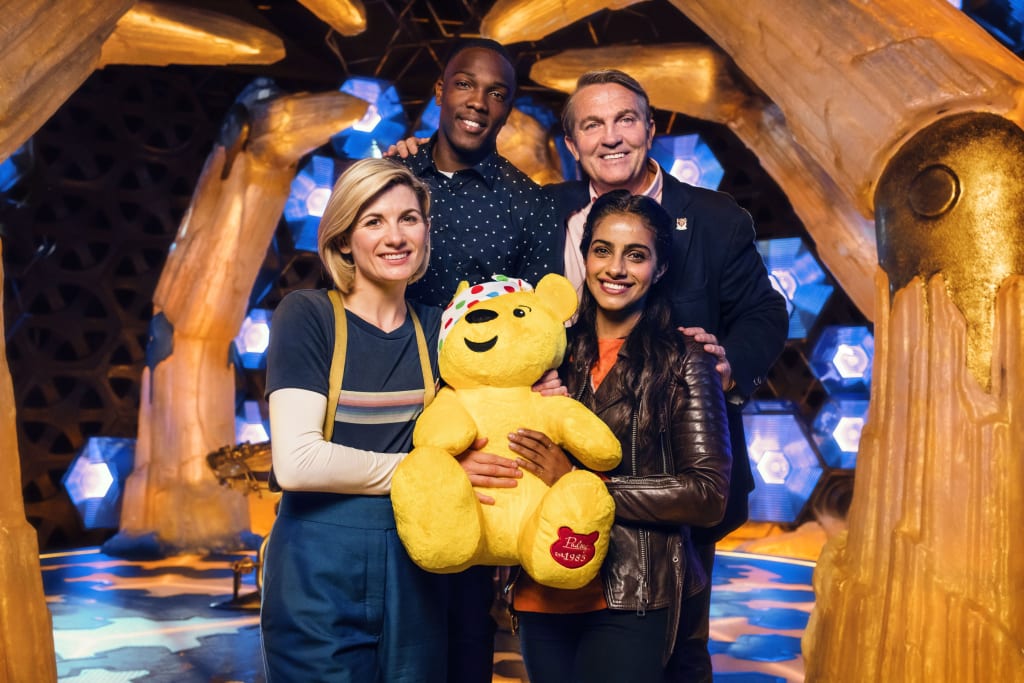 'Doctor Who' [Credit: BBC]
In 2017, it was announced that Peter Capaldi will be departing the hit BBC sci-fi show Doctor Who. Capaldi played the Doctor from 2014-2017 before handing over the TARDIS key to Jodie Whittaker—the first female to take on the main lead.
Whittaker's first series as the Doctor (Series 11) went down a storm with fans, and her opening episode, "The Woman Who Fell to Earth," is now one of the most watched Doctor Who episodes of all time. Series 11 ran for ten episodes, with an eleventh airing on New Year's Day, which saw the return of the Daleks.
It was then announced that Doctor Who will be taking a year gap, with the main show returning in "very early 2020." Whilst filming for Series 12 is still ongoing, Whittaker has been busy working with Children in Need and has recorded a cover song in aid of the British charity.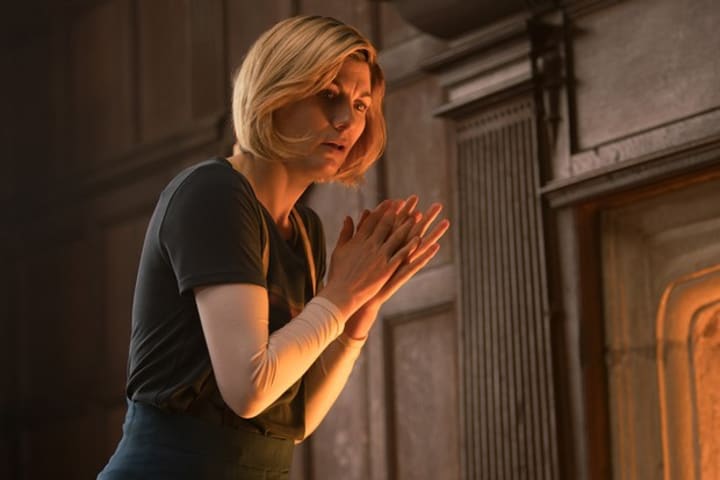 A new Children in Need project sees a range of stars create an album of cover songs for Children in Need. The album, titled Got It Covered, will be released as part of the annual fundraising day with all sales from the album going to Children in Need. As well as that, the recording process of the album has been made into an hour-long documentary, debuting later this year.
The actors lined up for the project are current Doctor, Jodie Whittaker, former Doctor, David Tennant, Helen Bonham Carter (Harry Potter), Jim Broadbent, Oscar winner Olivia Colman, Shaun Dooley (Doctor Who), Luke Evans (Beauty and the Beast), Suranne Jones (Doctor Foster), Adrian Lester (Hustle) and finally, Himesh Patel from Yesterday.
Each actor has had the opportunity to work extremely close with vocal coach Mark De-Lisser, and each actor has personally chosen a track to cover, which has some significance to them. Whittaker—who's song is available to listen to—has chosen "Yellow" by Coldplay. Picking the track, Whittaker said:
"I picked 'Yellow' by Coldplay; it's been the soundtrack to so many moments in my life. I'm a massive fan, so I tried to pay as much homage as possible."
The hour-long documentary called Children in Need: Get it Covered is due to broadcast on BBC One before the annual fundraising night, which will take place during November. Here is the full tracklist for the cover album:
Helena Bonham Carter – "Both Sides Now" by Joni Mitchell
Jim Broadbent – "Blue Moon" by Rogers and Hart
Olivia Colman – "Glory Box" by Portishead
Shaun Dooley – "Never Grow Up" by Taylor Swift
Luke Evans – "Smile" by Charlie Chaplin
Suranne Jones – "Symphony" by Clean Bandit
Adrian Lester – "I Wish" by Stevie Wonder
Himesh Patel – "All These Things That I've Done" by The Killers
David Tennant – "Sunshine on Leith" by The Proclaimers
Jodie Whittaker – "Yellow" by Coldplay
Group cover of "It Must Be Love" by Labi Siffre
The album is set to be released through Silva Screen Records, who produce the Doctor Who soundtracks, and the cover album will be released on Friday, 1st November, with all the profits going straight to Children in Need.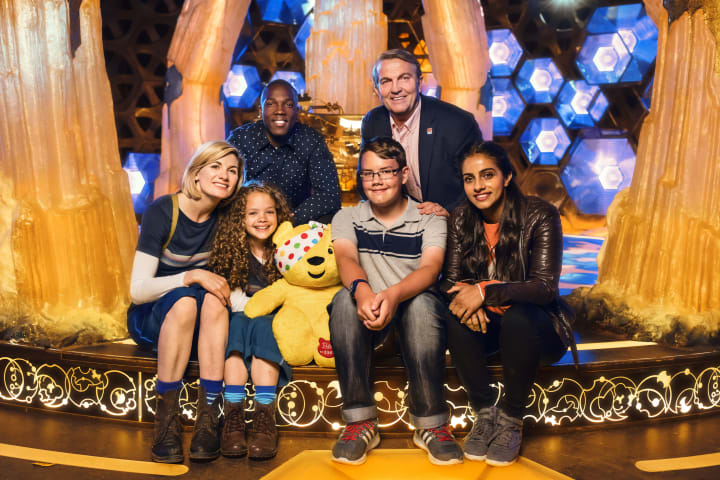 Fans have reacted to Whittaker's cover of "Yellow" by leaving comments on Twitter. One user said:
The track is available on YouTube, Spotify and Apple Music.
Series 12 of Doctor Who will continue to film ahead of the 2020 release date. Old enemies, such as the Judoon and the Cybermen, will be making a return in the upcoming series, meeting the female Doctor for the first time.
Bradley Walsh, Tosin Cole and Mandip Gill will all be returning to join Whittaker for another series of the BBC show. In the meantime, keep your eyes peeled for more Doctor Who news.