Jan Metternich
Music Artist On The Rise
Jan Metternich (Provided Photo)
Meet Jan Metternich
Hi! I'm Jan and I'm 17 years old. I started releasing music a few years ago. I play the guitar and have written my own songs for more than 10 years. People have listened to my music in more than 100 countries this year. "Wrong" which is one of my singles is about to hit 1 million streams. Overall I've gained almost 3 million streams from more than 500 thousand people this year. I was also added to a big official Spotify playlist.
Quotes about me:
"Your dope. You are for a long way to go but I believe in you" - Ali Gatie
"@janmetternich is going up" - Spotify for Artists on Instagram
Vocal readers, please enjoy our interview!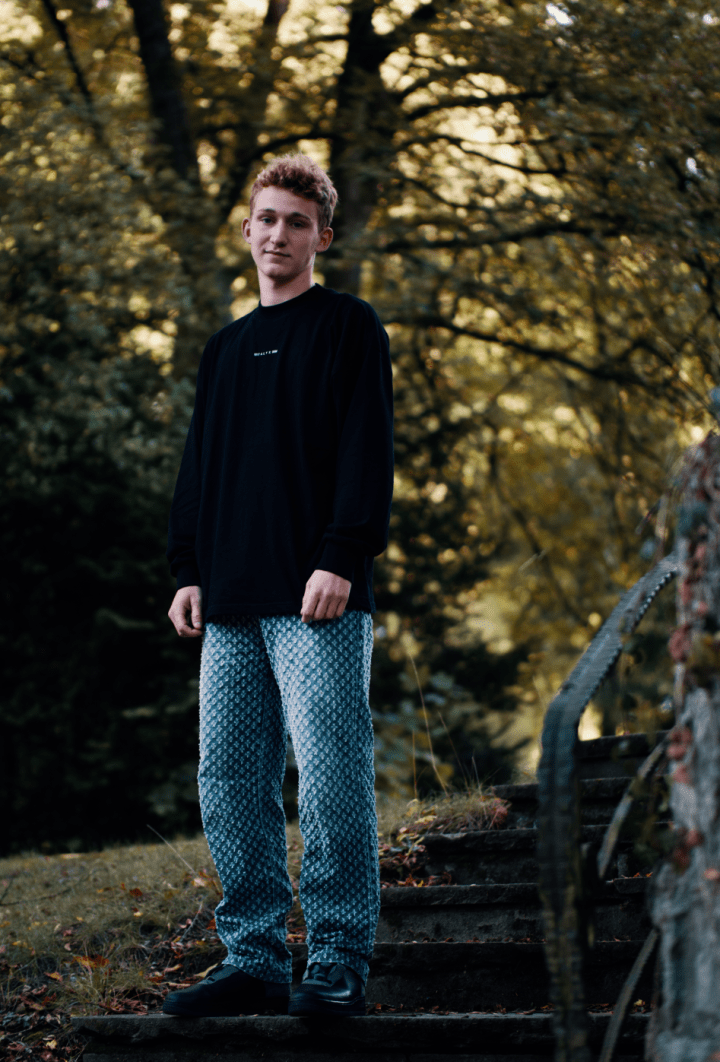 Tammy Reese:
What inspired you to enter the music industry?
Jan Metternich:
I started playing the guitar when I was only 6 years old. From then I always dreamed of being a musician. When I was about 11 years old I recorded my first songs with my phone and later with a small microphone. First, I did song covers for YouTube.
In the beginning, people from my school laughed at me but I never stopped. I continued and improved my skills till I released my first single last year in December. Now I'm where I always wanted to be and I'm so happy about it. The feedback about my songs is so good.
Tammy Reese:
What are some of the most memorable moments in your career so far?
Jan Metternich:
I think one of the most memorable moment s is when Ali Gatie hit me up on Instagram. He listened to my music and he really liked it. That was such a big motivation and he gave me some really helpful tips.
Tammy Reese:
What have been some challenges?
Jan Metternich:
It's always challenging because you don't really know if the audience likes your new stuff. But I just try to find my own sound and be unique. Another challenge is obviously Covid but that's a challenge for everyone. I'm new in the music industry and I haven't played any gigs yet due to Covid. It will probably still take some time until I get my first gig.
I'm a completely independent artist which is also quite challenging because I can't only concentrate on music. Promoting my music is also extremely important. That takes always a lot of time and hard work.
Tammy Reese:
What do you love most about the work that you do?
Jan Metternich:
I love that I can do my hobby as my job. I can't think of any other job which would make me that happy.
What I most love about my work is definitely spending time in studio recording and making beats.
Tammy Reese:
Please tell me about your single "Wrong"?
Jan Metternich:
Wrong is the only song that isn't produced by myself. It's produced by "Jaynbeats", a well-known German Trap producer duo. I already started the song in February and it took 6 months to finish it. Due to Coronavirus, it was quite tricky to work together with them.
I never had a song which went that viral. It got about 150,000 streams only on Spotify in the first week. Last week it hit one million streams on all platforms. I'm so thankful for the support.
Tammy Reese:
What lessons from 2020 will you bring into the new year?
Jan Metternich:
If Coronavirus isn't a problem anymore in 2021, I'll definitely appreciate it even more to be healthy. I'll also try to use all the tips I got in 2020. I hope I can say by the end of 2021 that I improved my music.
Tammy Reese:
What are you looking forward to in 2021?
Jan Metternich:
There are already a few projects which I'm going to release next year. For example, I'm about to finish a song with a producer from Internet Money. I'm always excited about new music releases.
Tammy Reese:
If you can choose any artist to work with who would it be and why?
Jan Metternich:
I would really love to work with the Kid Laroi. I think his music is so good. I have been listening to his music for a long time already. I discovered him when he released his track "Winning" back in 2019. Maybe that dream will come true sometime.
Tammy Reese:
What are you currently working on?
Jan Metternich:
I'm currently working on my next release. It's a quite old song of me which I found again. The release date isn't set yet but probably in January of 2021. The song will be a bit different to my other songs.
Tammy Reese:
What else can we be on the lookout for from you?
Jan Metternich:
There will be a lot in the future. I just started and didn't even release my favorite songs yet. In 2021 there'll also be a music video for one of my singles which was a lot of work.
Tammy Reese:
What advice would you have for anyone who wants to enter the music industry?
Jan Metternich:
The best advice I ever got was that you shouldn't chase results. Just keep going and creating your own sound. Also, the most important thing: Never stop and don't care about the haters.
Keep up-to-date with Jan Metternich and his career journey by connecting on Instagram.