It was a Lovely Cruise....
Live Like Jimmy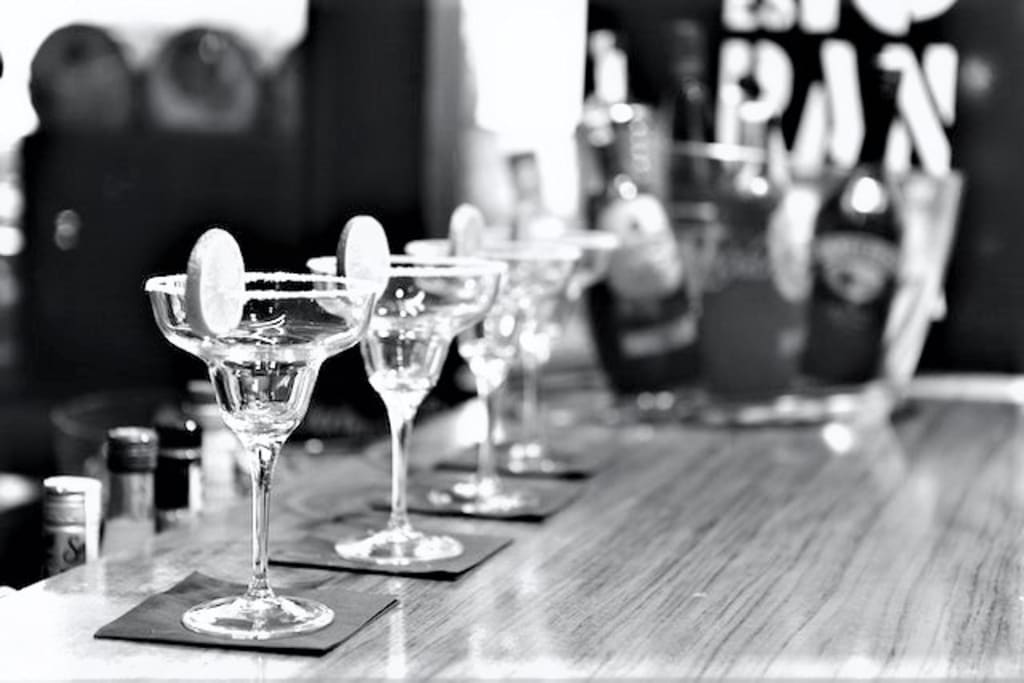 Charleston Daily, Charleston, SC
Like the rest of the world, I woke up Saturday morning to the devastating news that Jimmy Buffett had died. I was in shock - total disbelief. My best friend and Buffett loving sister-from-another-mother had texted to give me the sad news. Had he been ill? I wondered, mentally chastising myself for not keeping abreast of Buffett news.
An hour or so later, another close friend called to check on me. "Are you okay?" she asked.
"Yeah, I'm fine," I replied. "It's really sad, and I loved his music, but yeah, I'm okay."
Or so I thought….
It was only a short while later, as I was cruising through the outpouring of social media posts in honor of Jimmy, that I decided to YouTube some of his songs. I immediately gravitated to an all-time favorite, "Down to the Banana Republics" from the Changes in Latitudes, Changes in Attitudes album. Within seconds of listening, tears sprung unbidden, rolling down my cheeks. I was fully unprepared for the onslaught of memories – and emotion - that flooded my being at the thought Jimmy Buffett would weave no more delightful tales through his tunes. He had been an integral part of my early adult years in a BIG way, most especially during my college years. Now, listening to his clear, all-too-familiar voice, it was as though I was catapulted back in time and reliving the many memories that connected me to the man and his music.
For me, a love for Jimmy Buffett's music began almost half a century ago, and was born in a little, green 1967 Volkswagen bug. It was the summer of 1977 and I was driving on I-26 in South Carolina with my best friend, Barbara, seated next to me. We were heading from Charleston to USC and about twenty miles out of the Holy City when Barbara began to tell me about a new music discovery she'd made: Jimmy Buffett. She had recently confiscated four of Buffett's albums from a guy she was dating at the time, and said she could not stop listening to them. I wasn't sure I knew who Jimmy Buffett was, but Barbara quickly reminded me that I did know his single "Come Monday", which had come out when we were sophomores in high school. While I knew that song well enough, I had mistakenly thought that it was sung by another artist, so I still did not essentially know who Jimmy Buffett was.
"Well, anyway, you'll love him," she assured me. "Do you want to hear some of his songs?" she asked excitedly as she turned down the radio, not waiting for my response. "I'm going to sing them for you!"
And for nearly two hours, Barbara did just that, singing not excerpts of songs but full renditions from Buffett's albums entitled A White Sport Coat and a Pink Crustacean (1973) , A1A (1974), Living and Dying in ¾ Time (1974), and Changes in Latitudes, Changes in Attitudes (1977). Being trapped in the car, I had no choice but to listen to her sing his songs, but I was not unhappy in doing so (Barbara could actually carry a tune). I remember laughing until we cried to songs like "The Great Filling Station Holdup" and "Peanut Butter Conspiracy" and immediately loving other songs like "He Went to Paris" and "They Don't Dance Like Carmen No More".
Needless to say, following my friend's dynamic performance that day, I was hooked. Ever the lover of poets and music, I was captivated by Buffett's lyrics and tunes. I was eager – and curious - to hear the actual performer himself, so I quickly headed to the mall (where record stores once existed) and purchased my first Buffett album. That album, Changes in Latitudes. Changes in Attitudes, along with my first Buffett concert at the Carolina Coliseum in the fall of 1977, solidified my love for Jimmy Buffett and his magical, down-to-earth musical storytelling. That love persisted through my college years where I became the annoying girl who always insisted Buffett albums be played at campus parties. Volcano (1979) was a huge party album, and "Fins" and "Boat Drinks" instantly became favorites in my group of Buffett loving friends. After graduating, my love for Buffett's music was reinforced with more albums and by attending several Buffett concerts over the years.
Jimmy Buffett Concerts: a statement in and of themselves. Buffett's concerts were adamantly and utterly amazing – and unlike any other, and I was fortunate enough to attend several of them. If you never had the opportunity to experience one, I truly feel sorry for you. I was always amazed by the way he was able to bring the masses together in the span of a few hours and make them blissfully happy. Parrot Heads, being a cult unto themselves, know no age restriction. At Buffett concerts, one could easily find a broad array of people – young, teen, early adult, middle and old aged – who were altruistically brought together by a love for the man himself as well as his enduring music. Parrot Heads are uninhibited, creative individuals who wear outrageous attire to the concerts, lending an even more festive vibe to the occasion. Yes, Jimmy Buffett concerts were unbelievable, and now that he is gone, I am ever so thankful I was able to enjoy them on more than one occasion.
Buffett's music is universal, loved by so many. He was able to reach the hearts and souls of his listeners by weaving real life, illustrious tales of people and their adventures. There is absolutely no one who cannot identify with at least one of his songs – if not many of them. It is obvious to any listener that the multitude of songs were packed full of personal experience and growth - wrought from trials and tribulations as well as from triumphs - which he detailed (along with the lives of those he'd met along the way) in his lyrics. One of my favorite songs is "He Went to Paris", a rather poignant, haunting tale of an old man recalling his life and how the years seemed to slip like sand through his fingers. Still, in the end, the old man was appreciative of the time he'd been given, not choosing to regret any second or change any part of it. Those lyrics bring me a measure of comfort today for I know Buffett lived his life much the same way, actively enjoying what he loved so much until the very end. Just change one line of the song's lyrics to read "through seventy-six years…." and I believe it embodies Buffett's own life and philosophy.
"Through eighty six years
Of perpetual motion,
If he likes you, he'll smile and he'll say,
'Some of it's magic,
And some of it's tragic,
But I had a good life all the way'....." Jimmy Buffett, "He Went to Paris (1973)
I will always fondly associate Jimmy Buffett with my youth and love of the ocean, and I will never lose my appreciation for his vast array of artistic treasures. Jimmy Buffett was a rare icon and a true legend. His many musical contributions and adoring fans will endure to live on indefinitely, into the sunset.
I raise my drink to you, Jimmy Buffett, and I thank you for all the many memories and songs that will remain a part of me. I can only hope to live a life as full as the one you lived.....
And please, if you haven't checked on your Parrot Head friends, do so. We are not okay.