Playlists
It's Not For Me to Say
My Quarantine Playlist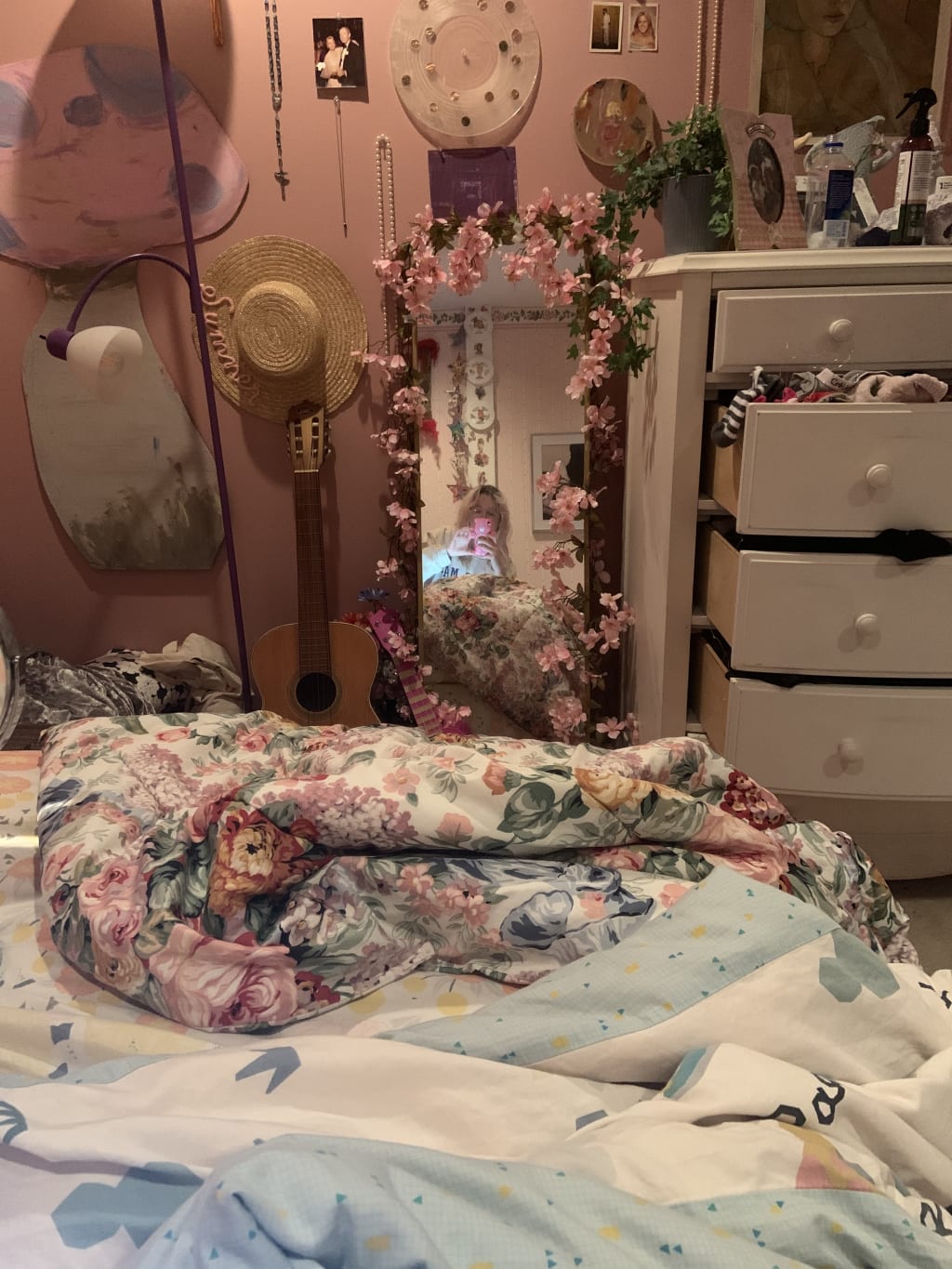 Here I sit in my Bedroom making this playlist just for you.
The last time I made a playlist was the end of 2018 for a customer at your favorite local coffee shop. Though she didn't appreciate it I hope you do. If binge watching Hulu's High Fidelity has taught me anything it's how to make the perfect playlist.  As Rob says, "Making a playlist is a delicate art. It's like writing a love letter, but better in a way. You get to say what you want to say without actually saying it. You get to use someones else's poetry to express how you feel." So here's my love letter to you. 
And then there are the rules.
"It's gotta be entertaining.
You gotta tell a story.
You can't be too obvious but, you can't be too obscure either.
You can't double up on songs by the same artist, unless, of course, that's your theme.
Anyways, a good compilation like so many things in life, is hard to do."
"The Most Important track is number one, it's got to be similar but also unexpected but most importantly it's got to feel good."
So not to copy Rob but the lyrics "I know when to go out I know when to say in" has never felt more right than sitting in my kitchen right now on April 29th 2020. So at number one it's David Bowie's "Modern Love". Come on could you blame me? David Bowie's Modern love is watching Greta Gerwig run throughout the streets of New York, the streets I used to live on, run on, fall on. It's skipping class to get ice cream and walk the high-line. It's dancing through my six-hour shift at your favorite coffee shop. It's choosing to stay in my house to protect those around me, verse deciding when to go get groceries. Because I know when to go out and when to say in.
David Bowie really did have his shit together
"Track Two there need to be an element of surprise,Because what you're saying here is keep listening"
So naturally I choose Fiona Apple. I had to & if you don't have Spotify premium you are missing out on a magical experience. & I know. I know you're thinking "Every Single Night" really Emily? Every Single Night when she just released an album that received a perfect ten from Pitchfork. & Don't get me wrong, I love Fetch the Bolt Cutters. But the Butterflies in my brain have been keeping me up at night and despite all that happening right now I do just want to feel everything. And even though every single night is a fight with my brain, this song makes me feel hopeful for the future I have not lived yet. So yes, I had to put aside what is perhaps the greatest work of art to come out quarantine so far but perhaps you will be able to forgive me.
"No Particular Place to Go" by Chuck Berry is a classic & Deserves to be on every Playlist
This is more than the song Quentin Tarantino made Uma Thurman and John Travolta get down to in Pulp Fiction. I do not say this lightly when I say this song is a classic. & as of the past two months I've had absolutely no particular place to go. Alot of songs miss out on what Chuck Berry is able to accomplish, in two minutes and forty-three seconds he tells us a full story comically about a seat belt that cock blocks him. I mean what else would I want to listen to on repeat?
Okay Next Track.
Track four is my new favorite song. The kind of song you listen to over and over and over again until you think you can't listen to it anymore but then you listen to it on repeat the next day and then the day after that. Surprisingly I haven't. Though I do believe Say Anything the movie is actually very bad, I know people love it but I find it cheesy in a bad way and the fact that the leading lady loves the boy with the boom box is because he kicks some glass out of the way for her. If you haven't seen the movie, this is exactly how that scene goes:
Boom Box Boy: "Woah, look out some broken glass"
(glass is at least two feet away boom box boy & girl minding its own business)
(Boom box boy goes over and kicks glass 5 cm to right)
Leading Lady: "wow thanks"
"Say Anything" the song absolutely brilliant I am in love with Girl in Red please come teach me how to drive my stick into the night. It's a song that makes you look back, and perhaps during quarantine I've been doing that too much but when I was 20 driving around at night was hometown activity. So if you want I guess you could come over and blast Say Anything outside my bedroom window with your moms old boom box.
"Heaven or Las Vegas"?
Cocteau Twins
I cannot explain this song so I won't. With no compass no background no explanation or answer you'll have to navigate this song all on your own. For me this is all about the feeling this song invokes. Is this heaven or is it Las Vegas?
I honestly wish the was Crosby Stills Young Nash version of "Blackbird"
I know it's sacrilegious but their voices just sound so much better. I couldn't do it though. Damn you Spotify for only having a live cover, and I mean I couldn't mess up the flow with having Crosby (or is it Stills?) give a little monologue. Especially after a song like "Heaven of Las Vegas". Blackbird is to me one of the best songs ever written and spending most of my days looking out my bedroom window I truly wish I could learn to fly. & I guess right now we are all waiting for our moment to be free.
Walked around my neighborhood One hundred, one million, billion, trillion times
This is literally all I do every single day. & who would have thought three months ago I would miss waking up at the crack of dawn. So Girlpool's "Before the World Was Big" is really hitting hard right now. My brain is a rolling snowball and I do really miss standing next to you.
Gotta end strong so the second to last song has to slap
It's a song we all know yet I fell like I never crave "Sweet Dreams TN" by the Last Shadow Puppets. To be honest I had no idea what this song was called or who the artist was before yesterday but I've heard it like a billon times. It is both completely different from Girlpool but somehow blends from well together and gives us the perfect set up to our closer. "It's really just the pits without you baby" With all this time I do find myself thinking of people I miss which I guess is what influenced our closer.
"Closer are fuckin' tough. It's the last thing they're gonna hear and thus, the only thing they're gonna remember. So you've got to bring your message home."
"It's Not for Me to Say" by Johnny Mathis. How could I not? For seven months this was my favorite song. Does love last? How long will I be trapped inside my house? It's truly not for me to say.
It's not for me to say you love me
It's not for me to say you'll always care
Oh, but here for the moment I can hold you fast
And press your lips to mine
And dream that love will last
As far as I can see this is heaven
And speaking just for me, it's ours to share
Perhaps the glow of love will grow with every passing day
Or we may never meet again
But then, it's not for me to say
And speaking just for me, it's ours to share
Perhaps the glow of love will grow with every passing day
Or we may never meet again
But then, it's not for me to say