Is Ozzy Dying? No - He's Going On Tour
Radar Online Reports Prince Of Darkness On His Deathbed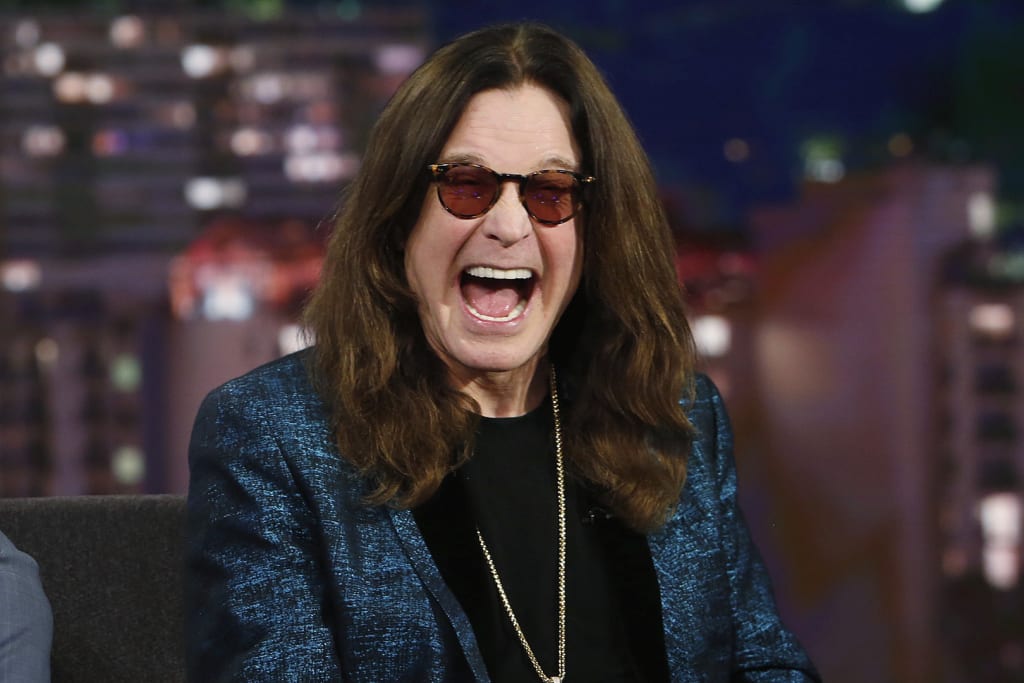 To paraphrase Mark Twain, reports of Ozzy Osbourne's death have been greatly exaggerated.
Radar Online, according to several sources, has reported that the Black Sabbath frontman, who struggled with addiction for years and had some medical struggles stemming from a fall in 2019, is in a really bad place, health wise. According to an unnamed source, Ozzy is "begging to be put out of his misery!"
Naturally, these sorts of reports would have Ozzy's fanbase reeling and concerned that their favorite heavy metal rocker, now 71, was getting ready to shuffle off this mortal coil. However, let's note one important detail - the source is unnamed, which means that it could have been anyone from Oscar the Grouch to Al Capone who reported that Ozzy was dying.
In fact, Ozzy hit his Twitter feed with two YouTube links. The first, captioned, "Uh...." was the song "Alive," no doubt a nod to the untimely news that he was struggling to the point that he was unable to recognize his wife, Sharon. The second was "Not Going Away."
Certainly, Ozzy has had his fair share of medical trouble over the years. Most recently, the fall he experienced in 2019 dislodged the metal rods that had been put in place in 2003 following a motorcycle accident, while he has had ongoing issues with addiction over the years. Through it all, Ozzy has been a stalwart of pop culture and metal music, with stories from his old days of touring - biting heads off of bats and chickens, anyone? - becoming the stuff of legend.
When Ozzy starred on The Osbournes, MTV's hit series that ran from March 5, 2002 to March 21, 2005, Ozzy did become something of a joke because his words were frequently slurred and much of what he said did not appear to make much sense, but that was cleared up years later when he acknowledged he had been stoned pretty much consistently throughout the filming of the show.
According to Daily Record, Ozzy acknowledged that he'd go smoke a pipe and drink a case of beer, but then in the mornings would go for a run for six miles. The rocker's wife, Sharon Osbourne, even acknowledged that there wasn't a day that went by that Ozzy wasn't stoned during filming.
Sharon took to her daytime talker, The Talk, to address rumors swirling about Ozzy's health as recently as October 2019.
"The thing is, why be so like, 'crazy train?'" she commented about rumors regarding her husband's health, according to Pop Culture. "How disrespectful to anyone...I'd just like to say something, Ozzy ain't going nowhere."
The only place Ozzy appears to be going anytime soon, though, would be on tour with Marilyn Manson. The tour is slated to kick off in May, 2020, and there is currently no word as to whether or not there are further issues to Ozzy's health that might force a further delay to the tour.
There are no updates to Sharon Osborne's, Jack Osborne's, or Marilyn Manson's Twitter feeds to indicate whether or not there is an issue that might force a delay or cancellation of the tour.
While I am among those who hope that Ozzy Osbourne is doing well and is preparing hard for his upcoming tour, I am also hoping that if he is ailing, that he is able to recover well and hit the stage to electrify audiences once again.
I know too many metalheads who worship this Prince of Darkness; Ozzy needs to bounce back and conquer rock and roll stages with Marilyn Manson once again for the new generation who didn't necessarily grow up knowing his music.
Be well, Ozzy.