Introducing: daily dose of underrated pop
The latest finds in international indie pop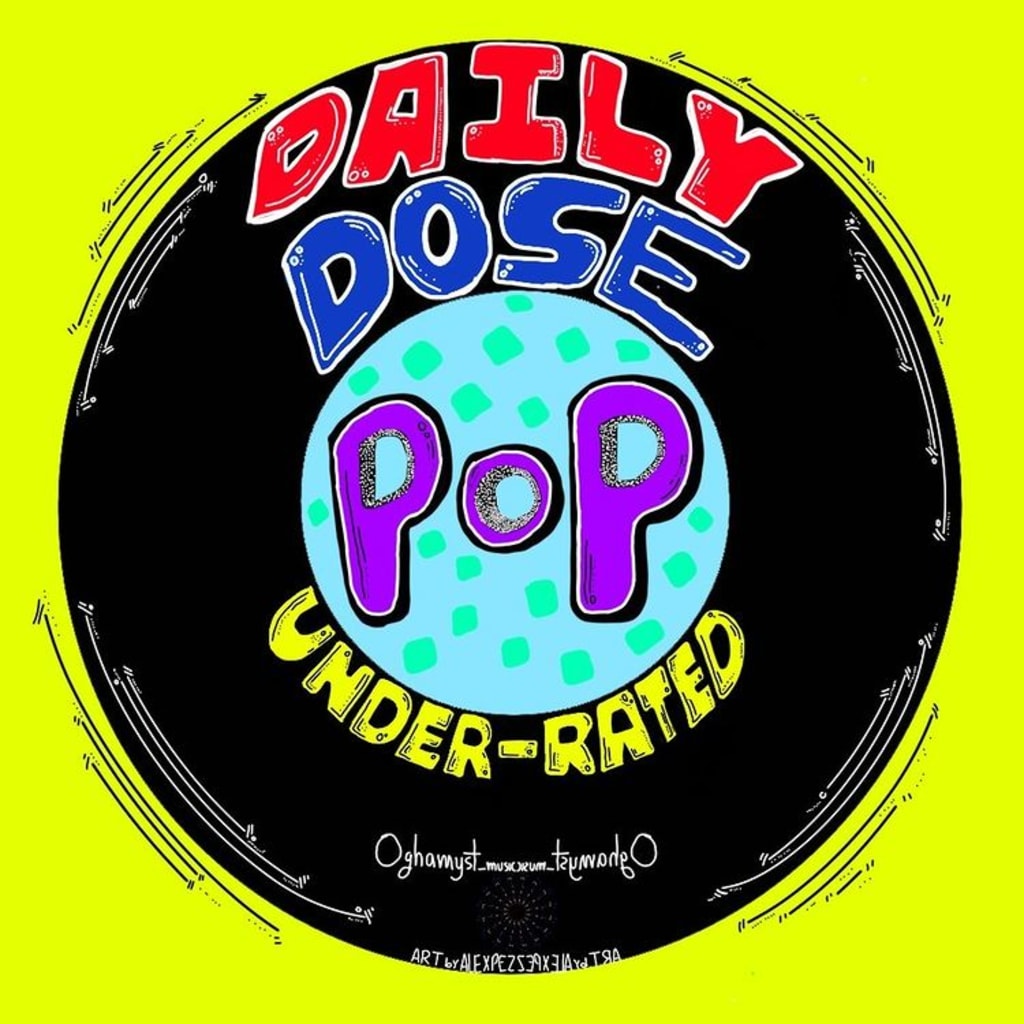 The world of Spotify playlists: not exactly the friendliest of environments for beginners. With plenty of scam playlists about that gives you nothing, but botted views. It can be hard to know exactly what playlists to aim for. So, it is no wonder that artists are taking it upon themselves to build their own playlists. Built by artists, made for artists. In this article, we get to take a closer look at the 'Daily dose of underrated pop' playlist.
Straight from the curator
The playlist founder and curator Soumyajit Guha had this to say about the reasons behind founding the playlist "Of course it's about discovering fresh and indie music but it's also about establishing a network of sharing for artists. I also love the chance to do collaborations and get involved with artists. You can see this clearly in my latest collaboration. An exotic and different sounding version of one of my songs. All the artists are from around the world and it helps artists grow in countries where their music would not usually have an audience. The potential reach is amazing which hopefully helps boost the all-important algorithm."
You can check out Soumyajit Guha's music here
So you've heard from me and you've heard from the curator so, let's get on and hear from the artists themselves
Guitarist Dorian Whisper had this to say "I have been playing guitar for many years, but picked up recording in 2019. I have released an EP and two singles since then; there are more coming. It is awesome to meet many similar minded folks in this playlist and it's amazing how much talented people are out there."
You can check out Dorian's music here
Next, we hear from singer-songwriter Ana Clara Hayley "I'm a Brazilian-Australian singer-songwriter. I've been working on two albums over the pandemic and a few singles too. I released my latest single Troubled Cells on 7th April. However, my first release, Brixton is what's on the playlist. I was really grateful to be accepted onto the playlist. Not only for my song to be getting exposure, but because I have been able to meet some great artists and found some really nice music too. I've added a bunch of songs to my own playlists. The opportunity to meet like-minded people is really special. Especially so, in times like these where in many places there is no possibility for shows and online lives aren't a possibility for everyone. Because of the playlist I've been able to collaborate with other artists in ways, I wouldn't have necessarily been able to otherwise. I've learnt a lot about other people's processes in music, composition, marketing etc."
You can check out Ana Clara Hayley's music here
Jackie Manning, her stage name Jackie's Red Umbrella, gave me this lovely insight "Though I have had no formal piano training, I have been singing and writing songs on the piano since I was eight years old. I love how music brings people of all backgrounds together. My goal with every song is to tell a story that ignites emotion within the listener. My vocal training has mainly been in musical theatre with a touch of classical training as well. I would classify my music genre as old school singer-songwriter with a hint of a broad-way ballad. I officially started putting my music out into the world in 2020, so I am new to the song-writing industry. I hope to continue to expand my horizons and skills in song-writing by connecting and collaborating with other musicians of all genres.
"One way that I have been able to connect with other artists is through the Spotify playlist 'Daily Dose Of Underrated Pop' I have been able to listen to songwriters from all over the world with various cultures and it has truly been such an incredible experience. Not only is it a fantastic group of people who support each other, but we give and take advice from each other as well. I know this has helped me with my song-writing and decisions as an unsigned artist."
You can check out Jackie's music here
Here is rapper and producer Mister Meat story "Originally from California, moved to Arizona when I was just four years old. Started messing around with music in high school. I had a couple of friends with recording studios and we would end up in the booth free-styling to whatever beat we liked. I Stepped away for a while. June 12, 2020, I dropped my first single 'LA'. While working as a cannabis cultivator, my lyrics are inspired by the exotic strains I grow. I love being involved with the playlist because it allows me to connect with fellow artists/producers alike from all around the world. I love the international growth rather than just having listeners in my area along with the great friendships that come with it."
You can check out Mister Meat's music here
What to do if you want to get involved
If you're an artist and you would like a chance to be included in the playlists then you should contact Soumyajit Guha here.
If you would like to get into contact about this article or anything musical, you can contact Charlie Smith here.
Most importantly you can check out the playlists via the links below:
If you found this article interesting you can also check out the other article I have written about playlists. Please click below:
For another playlist piece you could try 'Altimate Alternative':
About the Creator
I'm new to this but hey I'm giving it ago. I sing and play guitar. I'm here to share a few bits of info I learn along my journey
https://linktr.ee/CharlieSmithMusic
Reader insights
Be the first to share your insights about this piece.
Add your insights