Indie Music Madness: A Seven-Song Sweaty Heatwave Playlist
Seven Songs of Sweaty Stunners for July 2022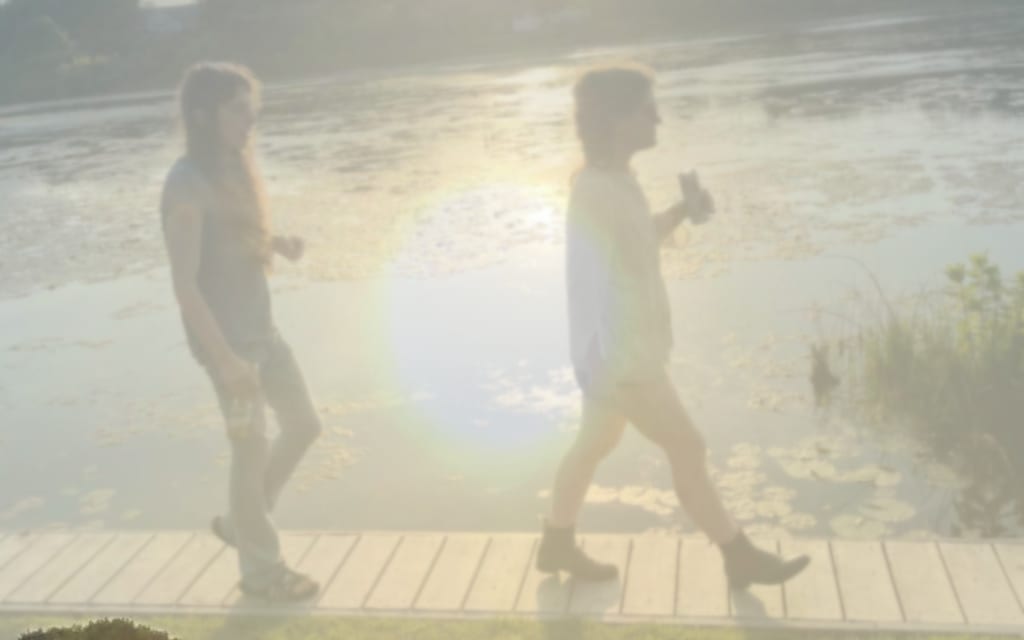 PHOTO CREDIT: Lauren McLean | Queen McLean Media
Well, here we are Philadelphia. Stuck in the middle of a sweaty heatwave. Just like my ass to this chair. Or, my glutes would be glued, that is, if I wasn't blasting my house's A.C. at max power. And didn't have two small desk fans on both sides of my computer aimed at my face. As well as an industrial-sized mega fan behind me blowing my back. And I wasn't wearing two frozen pea bags bandanaed around my face as if I had the mumps. I don't have the mumps.
What I do have, however (aside from a role in ozone depletion due to all of the chlorofluorocarbons released by my HVAC system), is this sweaty heatwave playlist. It contains seven tracks of sizzlin' indie scorchers, all listened from the comfort of my (and hopefully, your) modernly convenienced coolly conditioned home.
1. St. Lucia — "We Got It Wrong"
Because I hate delaying gratification almost as much as I hate sweaty heatwaves, we'll instead start things off with not what I hate, but with what I love the most. You. In second place, though, comes this song. Which hopefully you'll heart almost as much as I heart you. And if you do, that means you'll heart this track a whole helluva rootin'-tootin' lot. So sit back, ideally in your non-swamp-ass-soaked seat, and enjoy this summery gem of a jam.
2. Mr Little Jeans — "Oh Sailor"
Most of Mr Little Jeans' tracks are delicious slices of ear heaven, but "Oh Sailor" is particularly exquisite, as it features the angelic layered voices of the Silverlake Conservatory of Music Youth Chorale. The music video to this track is equally as superbly sublime. Set amongst tropical foliage amidst a rainy backdrop, you're taken to a far-away romantic land, complete with scenery perfectly suitable for a sea-roaming and sand-foaming summertime fairytale.
3. Sundara Karma — "Flame (Roosevelt Remix)"
This song is so hot it's sweatier than a camel's undergarments. Fun fact: camel's don't sweat. But if they did, if camels could become the exact opposite of their bone-dry desert digs, they'd be the most sweaty of all the sunbaked Sahara strutters. Especially if the camel was a girl. And that girl could dance. And while listening to this track, that lovely lady ungulate undulated her lovely lady lumps. Just like Fergie used to do. Or me as I'm doing right now, as I dance to this tantalizing tumbler from the British-based English rockers Sundara Karma.
(Make sure you check out Sundara Karma's original version of "Flame," an Arcade Fire-esque track you'll want to put on endless repeat.)
4. Generationals — "Put a Light On"
"The sun will make them dry," this song says. Make who dry? Raisins? Because if you go outside during this Philly heatwave, the sun will make you soggier than a watery bowl of Quaker Instant Oats. Nonetheless, the funky groove and effervescent electro-beat of this teetering track will make you bop around as you either go outside to soak up UV cancer rays or stay inside to soak up A.C. magic blasts.
5. Phoenix — "Trying to Be Cool"
I wish I could say I never tried to be cool. But just like Paulie Bleeker in the coming-of-age indie flick classic Juno, "I try really hard, actually." Not just during the summer, but all year round. Thank goodness for indie bands like Phoenix who make songs like this that I can listen to so I can delude myself into thinking I'm cool by musical association. I'm going to need all the coolness I can get in this sweltering swamp of a soupwave.
If you mixed the Beatles with Animal Collective, and then topped it off with shimmery indietronica, you'd get yourself a delightfully sugary psych-pop treat otherwise known as Painted Palms. This sixth song of summery gooey goodness blends hard-hitting sonic boom with hazy electronics. It's a sleek and sexy showstopper that causes morals to sink like pennies thrown to the bottom of a murky fountain.
7. Bad Suns — "We Move Like the Ocean"
Now that I've made it to the end of this pulsating sweat-pumper of a playlist, I can't decide whether to submerge myself into an icy bath or this celestial synth song. Both are bone-chillingly refreshing and gut-wrenchingly great. But since I can't take my headphones with me underwater, I guess I'll choose the latter and find relief with the cool crisp beats of this balmy yet breezy summer evening-y bonfire-befitting beach bumper.
About the Creator
Indie music lovers pride themselves on having an eclectic taste in music; so do I. But there are two differences between the pretentious masses and me. One, my taste is better. Two, I'm not pretentious.
(e): [email protected]
Reader insights
Be the first to share your insights about this piece.
Add your insights