#ICYMI: Eight Songs That Will Make Your Playlist Pop
New music from Ansel Elgort, Christina Grimmie, Shawn Mendes, Nick Jonas ft. Nicki Minaj, Meghan Trainor, Olivia O'Brien, and Sabrina Carpenter.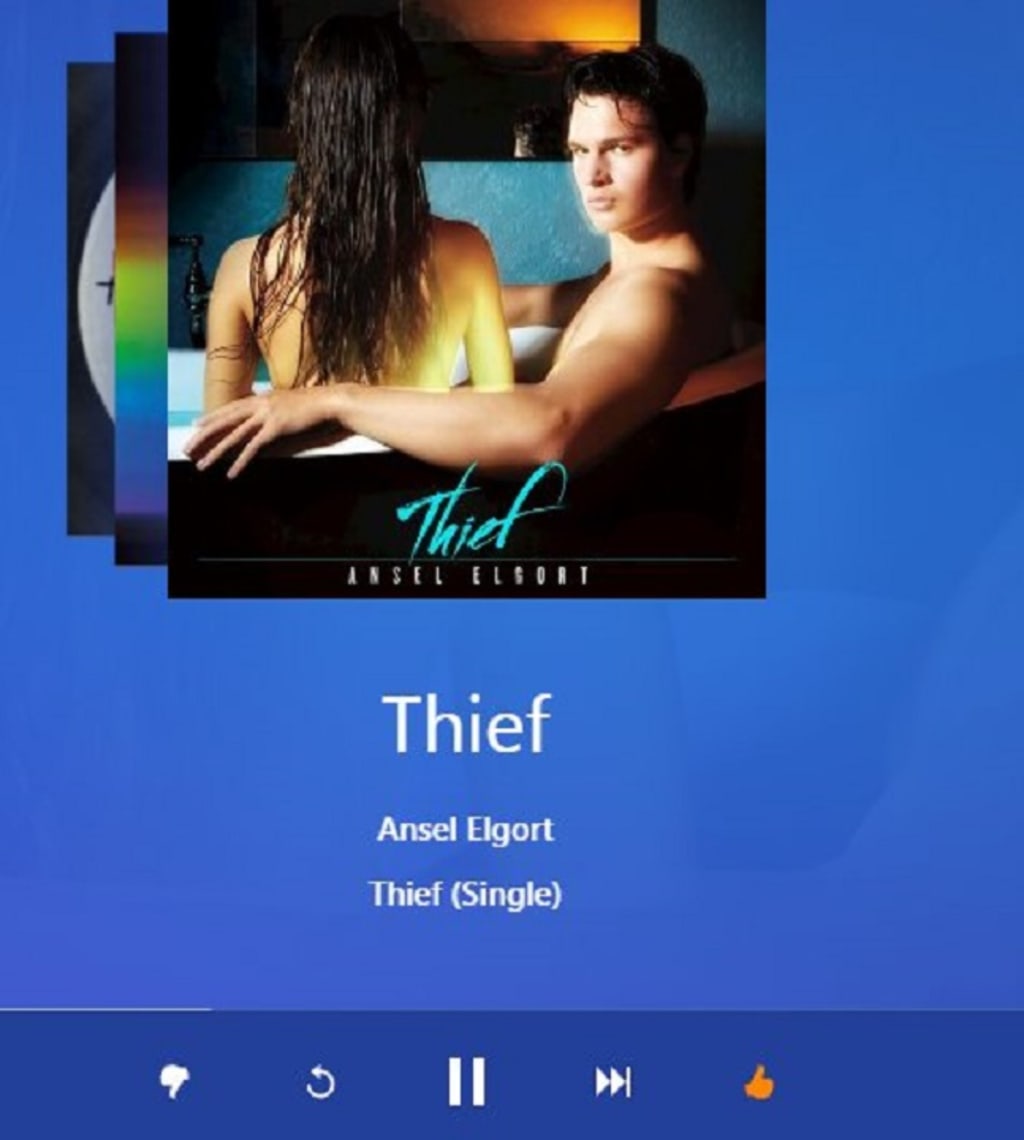 I love music so much that I found a new way to pay to expand my music library without downloading a million songs and taking up space on my hard drive and/or my iPod.
I subscribed to Pandora Plus, which is the ad-free version. Before I sound like I am trying to sell you on the product, let me just say that I've always liked Pandora radio best but the paid-for subscription includes unlimited skips, the ability to replay tracks you love, and they now have more genre-specific stations (They even have specific workout playlists depending on what kind of workout you are doing). *This piece is not paid for by Pandora radio*
While listening to Pandora, I find myself instantly drawn to certain tracks, much like you might be listening to AM/FM radio and the DJ tunes the track only for you to be driving in your car and turning up the volume because you vibe with the rhythm, the beat, the musicality, or the lyrics, maybe without even knowing the artist.
Without further ado, here are 8 tracks you have to listen to immediately.
Gone are the days where Augustus Waters is a one-legged virgin. The first time I heard this, I was like:
WAIT ANSEL ELGORT CAN SING?!
It's insanely catchy with EDM musicality and hypersexual lyrics. Good luck not hearing Ansel in your head:
"Call me a thief; there's been a robbery,"
Uh oh, Ansel Elgort just stole all of our hearts.
A posthumous single from Christina Grimmie, who rips our hearts in two with her incredible talent, bright presence, and musical ear. The song is a little eery as Grimmie talks about no longer being invisible, singing:
"You're gonna see my light blaze back to life like a phoenix rise."
An acoustic vocal from his debut album, Handwritten, it's about the last good day you spend with someone who means the world to you despite the fact that you both realize you aren't meant to be. It showcases how unique and special Shawn's vocals are.
An acoustic version of the bluesy hit, this is an incredibly powerful piano ballad about someone who is breaking you apart piece by piece. It showcases Mendes' maturity as an artist following the previous track.
I'm saying Baby, please have mercy on me
Written and performed by the young actress from Girl Meets World, with crazy cool pop musicality that echoes a heart beating, this song will wow you and remind you that silence is golden. It's about how when life gets tough, you don't say a word. Just listen to your heart beat within your chest and follow wherever it leads you.
A slow jam by an incredible indie vocalist that breaks down what we all hope for that person who breaks us apart:
"I hope you find what you're looking for."
A sexy bass guitar keeps the track going as Nick Jonas loans his bluesy vocals to this collaboration with Nicki Minaj for the Fifty Shades sequel. Favorite line is by my girl Nicki:
Assume the position when you see a bad one.
Written for promotion of the upcoming Smurfs movie, Meghan Trainor hits us with another anthem that you can't help but keep on replay. With her traditional musicality of soca with big band sounds mixed with girl power lyrics, she once again hits us with another track that makes you celebrate YOU and your YOU-niqueness. #FemaleFierceness
For more music reviews from someone who knows a thing or two, please visit The Smart Cookie Philes.
About the Creator
Witty Writer Poet Blogger. I've been writing professionally since age 14. I run a book and music review site via The Smart Cookie Philes. I'm 26, Saint Leo University graduate, and a Florida native who enjoys street skateboarding.
Reader insights
Be the first to share your insights about this piece.
Add your insights