I Am What I Am
Gloria Gaynor: a treasure through time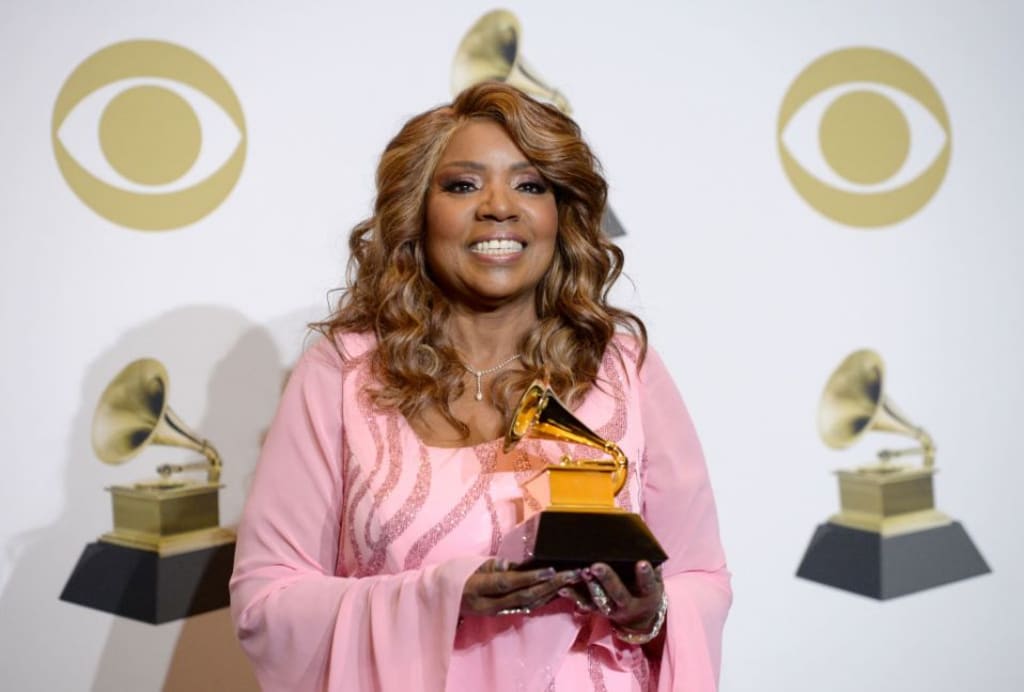 Creator: Amanda Edwards | Credit: Getty Images
When I was little I had no idea that music had divisions. I thought the music I listened to with my father (country) was the same as when I listened to Michael Jackson with my brother or Boyz II Men with my friends, or, on the rare occasion that my mom would finally get tired of listening to country and my father wasn't in the car with us, someone like Gloria Gaynor would be her choice. When I learned there were differences, at least to other people, I tried hard to figure out what might separate out everyone's choices. As much as I try, both as a little kid and as an adult, it's all just music to me, so it could be said that I'm a terrible choice to write on it.
Gloria Gaynor, (born as Gloria Fowels before changing her name on the suggestion of Johnny Nash) always loved singing and performing. Her father, Daniel played Ukulele in bars and clubs and her brothers sang together in a quartet with a friend. Her first single was in 1956 produced by Johnny Nash called, "She'll Be Sorry." She was a teenager at the time. She released another single- "Honeybee" -with Colombia before switching over to MGM who easily guided her to fame with a cover of the Jackson 5's "Never Can Say Goodbye," which became part of an album of the same name in 1975. From flop to fabulous in ten years of work, Gloria put in some more and came out with her next album the same year.
Eager to keep good things coming, Gloria moved from MGM to Polydor which is where she found her big break. In 1978 she released her album Love Tracks which had the song that Gloria would become best known for: "I Will Survive," written by Freddie Perren and Dino Frekaris. Originally stuck on the "b-side" of the album, it was a favorite among DJs so it was switched to the "a-side" in later releases. Consequently, the album went platinum.It won her a Grammy for Best Disco Recording in 1980.
She released three more records for Polydor (I Have Right, Stories, and I Kind of Like Me)But disco was on it's way out in music and with Gloria. Converting to born again Christianity in 1982, she began to distance herself from more sinful lyrics and move to more R&B or Gospel songs. She released Gloria Gaynor with Atlantic and I am Gloria Gaynor with Chrysalis. The latter had the song "I am What I am," which became a gay anthem. Her last album for a while would be the Power of Gloria Gaynor with Stylus, various covers of other popular songs.
Since then she's acted (admittedly, mostly as herself), continued to write songs, has a thriving social media, and won a second Grammy in 2020 for her album Testimony.
I'm going to date myself here, but I'm not old enough to understand how inspiring this woman is. Her career is older than I am. She has inspired people throughout three decades and used her most popular song to tell others things they needed to know. In 2017, she started a community and charity named IWillSurvive.org (Though at least for me, nothing seems to be present at that address.) This was for people of all walks of life to share their stories of survival, putting up her own stories of sexual assault as an example and catylyst for the idea. She donates to various other charities as well.
When Hurricane Harvey hit, she changed the words to "Texas Will Survive," and with Coronavirus she shared an adorable clip reminding us all to wash our hands.
From the moment she hit the scene, Gloria hustled to get to the top and she got there. She started young and it doesn't look like she let the fame go to her head. Because the important thing when you're climbing ladders and finding out who you are is to stay kind.