How To Rap for Beginners
I say, I say... all the sinners out there, beware; we getting nasty up here, catching smooth grooves, watching Looney Tunes, 'n rolling pinners to this very tune: how to rap for beginners.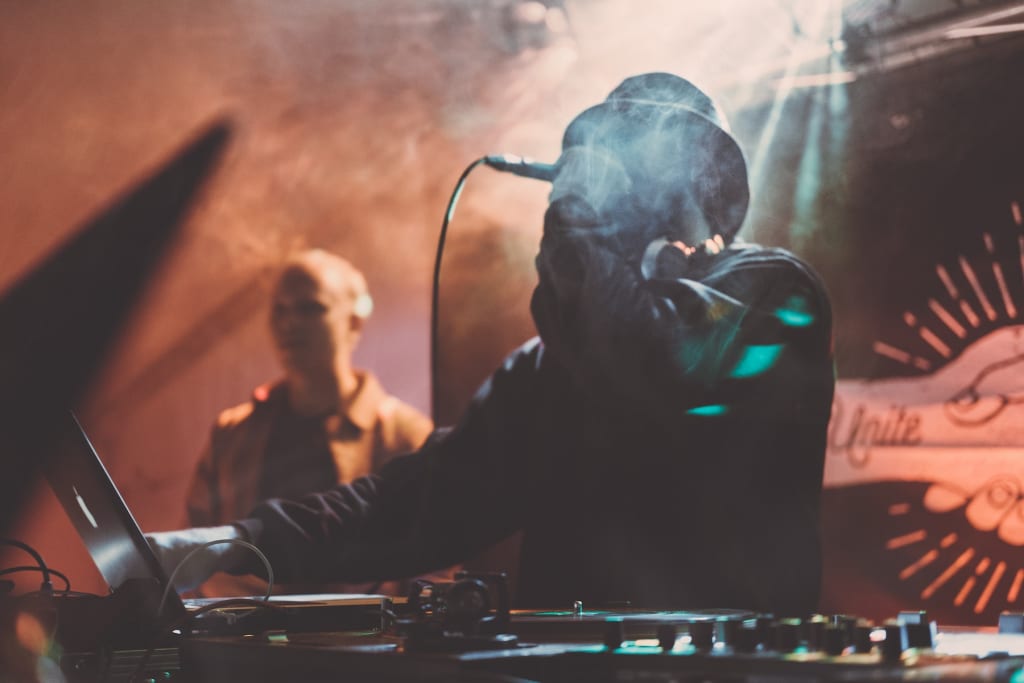 So you want to be like Kanye, Lil Wayne, and P Diddy, or maybe you want to be more on par with the likes of Gucci Mane, Migos, and Travis Scott? That's fair; the music industry of today is, more than ever, a hip hop driven culture. But are you even sure you're ready? I mean, surer than sure? The aforementioned stage names may make the game of rap look easy, but it's far from that. Obviously, there's loads that goes into being a rap star and rising to such fame, but let's start at the basics, shall we?
If you don't, and even if you think you do, know how to rap, a myriad of lessons, tips, and other information can be found on the web to boost your music in a number of ways; flow, vocals, rhyming, message, pitch, and so one. To save you the hassle of having to deem which are as fair and which are as resplendent with intel, I've gathered the most meaningful and necessary tidbits to mark the initial stages of your hip hop career. Just remember me when you make it to the top and get invited to Drake's birthday party.
Top of my list in how to rap is an important article by Complex that describes all of the many mistakes beginning rappers have made in the past. To ignore what others have done wrong in the quest for rap mastery, you'd be only hampering the levels of knowledge and insight you could have before even rapping a line.
Important takeaways from the article include knowing when to shut up on social media, preparing freestyles ahead of time to avoid mistakes on live broadcasts, and making it a priority to stay out of jail. Mistakes, though often merely setbacks that can be easily amended, also have a hidden power that renders your weakest rap struggles into golden talking points of your success. So, take notes, or write rhymes as notes so you're prepared for the road ahead.
Yes, at the heart of rapping is the art of freestyling, but don't let this make you think that you must be a talented freestyler if you want to make it. Not everyone can make the best freestyle raps of all time. In fact, not all rappers are well-versed in freestyling, most well-known among them: Wiz Khalifa. When on live radio shows and asked to freestyle, Wiz will often use his phone to bound off of his previously written rhymes, so don't take it negatively if you can't do it as well as the next one; it's a gift.
Take your lessons of how to rap for beginners to the next level with this course on the essence of the freestyle. You'll be taken through many interesting practices, and won't be limited by only freestyle education. Once completed, Parra's pro course will have you writing lyrics like an infusion of Edgar Allen Poe and Nas, connecting your flows with creative and seamless designs and, of course, freestyling with the best of them.
If you want to learn how to rap, don't go walking into it blind. Hit the books, or tapes I should say, and listen to as much rap as you possibly can (without completely losing your mind in the process). You'll want to discover on your own the essence of the rap song, from initial birthing to final release.
Hearing tunes from past and present will invite a host of different methods to your weapons cache of rap necessities. One day, not only will you recognize successfully crafted rap songs, you'll also know just what you need to add when your own songs are just not there yet.
Of rising popularity in recent years are the plethora of online podcasts, which can range from news reports and political talk shows, to in-depth criminal investigations and analyses of varying topics. One of the most popular hip hop and rap podcasts on the net is "The Rap Scholars."
Hosted by Nasir Marumo and Temar France, the often eccentric and hilarious episodes can discuss culture, critiques, reviews of recent releases, and simple bullshitting, all of which must be in the name of rap. If you're a thriving fan that wants to learn best how to rap, follow "The Rap Scholars" for the inside scoop on all your rap news and needs.
The key to rap and one of the most important nodes in how to rap with perfection is voice. I know it sounds rather outlandish, but hear me out: Tupac, Kendrick Lamar, Andre 3000, Childish Gambino, Tyler the Creator. These are names of some of our most talented rap stars, who have voices that sound like no other.
That's why finding the right voice for your many amassing tunes is what will make you stand out, especially if you can perfect and alter it in different intonations. Try YouTube for a more auditory experience, but I find lying down some freestyle over a variety of different melodies and instrumentals is a perfect way to start building the right rap voice for you. This can also help to advance your rap flow, so don't hesitate to spit on an instrumental version of your favorite hits every day to ensure you get the best examples of how to rap through self-critique and discipline.
While rapping may be a combination of poetry, rhythmic blues, and hip hop themes, you'll want to make it your own in some way or another. Take, for instance, varied differences marking Eminem's music from Tyler, the Creator's. They're actually in the same genre of music, which is considered horrorcore rap. There are some seriously great female horrorcore rappers out there too. Despite this, they have almost polar styles of rap, yet still embody the same principles that make up the essence of hip hop and rap.
For this, it is imperative for beginners to find what rap type best suits them. It's fine if you want to try them all out, in fact I implore you to do just that if you really want to learn how to rap. It also helps you understand the industry more, since rap has a great many varieties and identities, it can be almost impossible to accurately define it without involving its abundant sub-genres.
Starting this June, Kachulis's class among Berkley's online writing courses is a more systematic approach to ironing out your writing skills—even for those not associated with your rap career. So what if it isn't explicitly dedicated to either rap or hip hop? The lessons from this course will help to grow your knowledge of music theory as a whole, and will strengthen your bond to the genre.
At the end of this 12-lesson class, students will have gained the ability to creatively and effectively express talent through a powerful meshing of words and ideas. It's a perfect way to learn basic formulations of songwriting in tandem with learning how to rap. It's also a good way to gauge your motivation and commitment to being the best at expressing your art with more fluid efficiency.
Practice makes perfect, so what better way to learn how to rap than by doing the real thing? Take those provocative lines of impeccably flowing rap lyrics and put it to good use with Xiaokoa's portable microphone. It's even compatible with iPhone and Android devices, meaning you can be testing vocals, adding layers, and reworking intros from literally any location.
What makes this product a rising rap star's must have is the dual-layered acoustic filter, which not only improves the quality of vocals, but also allows for a bunch of added effects, like echos. The mic also has an omnidirectional technology, which means it can pick up your voice from practically any direction.
It may not be the most personal or even the most extensive way you can learn how to rap, but it's definitely a route best served for more mobile learners. Rhymeo is a mobile application that can, in a variety of ways, help you become a more talented rapper. Though it may be better for advancing your freestyle talent more than anything else, it's a great way to keep yourself motivated and consistently educated.
Rhymeo isn't just an educational rap tool, either. It's also considered a rap central social network, as the user can post their rhymes once their complete, either tagging friends or sharing elsewhere, as well. It's a sweet tool for rap enthusiasts, in general, and can save you loads of time searching for an actual listening base—a major point of difficulty for all rap newcomers.
Though there might not be so much of an appeal for him as there was once, Jay-Z is still one of the most celebrated, inspirational, and successful hip hop and rap artists of all time, and you should at the very least be listening to Jay-Z's greatest songs of all time. Albums, such as Reasonable Doubt, The Blueprint, Magna Carta Holy Grail, and his more recent 4:44, paved his career from a young crack dealer in the ghettos of Brooklyn, to achieving the sole identity of a rock star.
Now, more so than ever, Jay-Z is a legend. Co-founder of Roc-A-Fella Records, former president of Def Jam, founder of entertainment company Roc Nation, and husband to the one and only Beyoncé, the hip hop mogul has certainly made a stamp on the music industry as a whole and will continue to do so in various ways. How else and from where else will you get the most detailed and expansive practices for learning how to rap than with Jay-Z's own autobiography, Decoded? His best advice:
"Identity is a prison you can never escape from, but the way to redeem your past is not to run from it, but to try to understand it, and use it as a foundation to grow."
rap
Father of four, married for twenty years, and yet I still have the energy to type this up at 1 am as little Timmy begins to wail from upstairs. I'm a fixer-upper and a family man.
Receive stories by Johnson Bernard in

your feed