How to Find Spotify Downloaded Songs?
You'll know where Spotify downloads are located on your computer and Android/iOS phone after reading this article.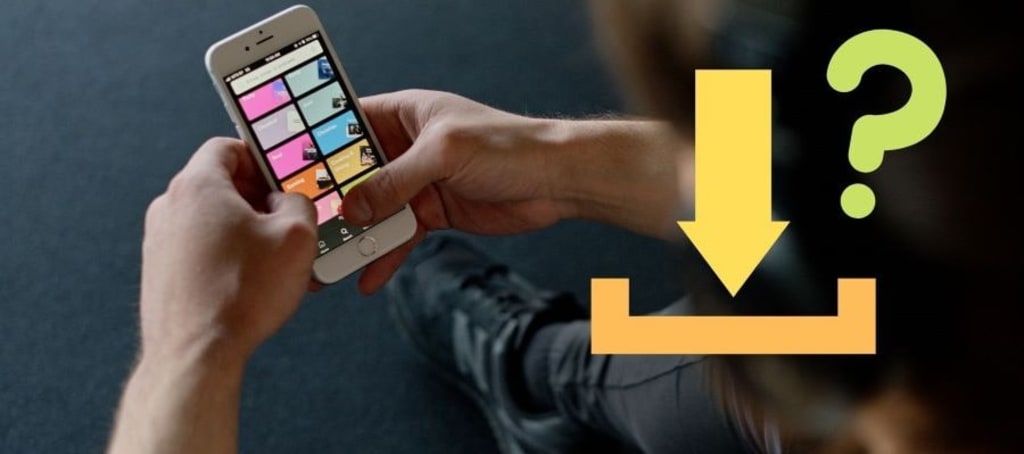 Directory
• Part 1. Where Are Spotify Downloads Stored on Windows/macOS Computers?
• Part 2. Where to Find the Downloaded Spotify Songs on Android?
• Part 3. Where is the Spotify Download Folder on iOS?
• Part 4. What is the Best Way to Download Spotify songs in MP3 Format Locally? hot products
Part 1. Where Are Spotify Downloads Stored on Windows/macOS Computers?
In general, Spotify cache files are big and frequently measured in gigabytes. And rather than existing as conventional audio files, Spotify downloads are a component of one of those cache files. That's why Spotify downloads are only read by the Spotify app and even if you're subscribed, you still can't do anything else with the songs, including converting them to other formats, transferring them to USB, altering them as ringtones, importing them into mixing software, and so on.
Getting Spotify songs is simple, whenever you click on the download icon next to the target song, the song will be downloaded and stored in a cache folder in this location on your Windows/macOS computer:
• Windows Computer: C:\Users\Username\AppData\Local\Spotify\Storage
• Mac: /Users/"your username"Library/Caches/com.Spotify.Client/storage
Of course, this is only the default location for storage. This route can be changed. Simply click the Settings option on Spotify. Then, under the interface, select "Show advanced settings." You may find the download destination folder path under "Offline song storage" by scrolling down. You can select "CHANGE LOCATION" if you need to change it.
Part 2. Where to Find the Downloaded Spotify Songs on Android?
Given that Android is an open mobile platform, it should be very simple for you to locate the location where Spotify downloads are kept on top of your Android device. However, you must be warned once more that the files you discover are encrypted files that cannot be read or opened.
A drop-down menu will appear when you open Spotify and select the profile symbol in the top right corner. After that, choose Show Advanced Settings. As soon as you press on Storage, you will be able to easily locate the link to your Spotify offline downloads.
Part 3. Where is the Spotify Download Folder on iOS?
Unfortunately, due to its closed architecture and strict security, iOS does not permit users to track, access, or view any encrypted files, including Spotify music downloads that are stored as encrypted cache files. This is true even though the interface and usage of the Spotify app on Android and iOS phones are similar. As a result, on your iOS device, you cannot manually search for or locate these files.
Whether or not your device can locate the location where Spotify songs are downloaded and saved, you should be aware that even if you do, you cannot manipulate the song files that were downloaded from Spotify. Spotify's streaming format is Ogg Vorbis, which uses encrypted file extensions. This indicates that during the course of your paid subscription, the tracks are only accessible via the Spotify app. These tracks are no longer available if your program switches back to the free version. So, just how do we download authentic Spotify music in MP3 format? See the procedure we'll describe next at.
Part 4. What is the Best Way to Download Spotify songs in MP3 Format Locally?
A strong program is needed in order to export Spotify tracks in MP3 format. We highly propose TunePat Spotify Converter, a well-designed converter made to allow Spotify free users and premium users to download any music song, album, playlist, artist, or podcast from Spotify, to help you save time and locate the true gems among the different paid and free utilities. Spotify audio content can be saved in six different file types, including MP3, AAC, WAV, FLAC, AIFF, and ALAC. The Spotify songs that have been converted are exact replicas of the originals, retaining both the critical ID3 tags and covers as well as the original audio quality.
Step 1: Open TunePat Spotify Converter. The center of the program's screen will have a blue "Open Spotify Web Player" button; click it to access TunePat's integrated Spotify music network player. You see the same user interface that you did when you logged in to your browser. After that, sign in to your Spotify account by following the instructions at the top of the screen.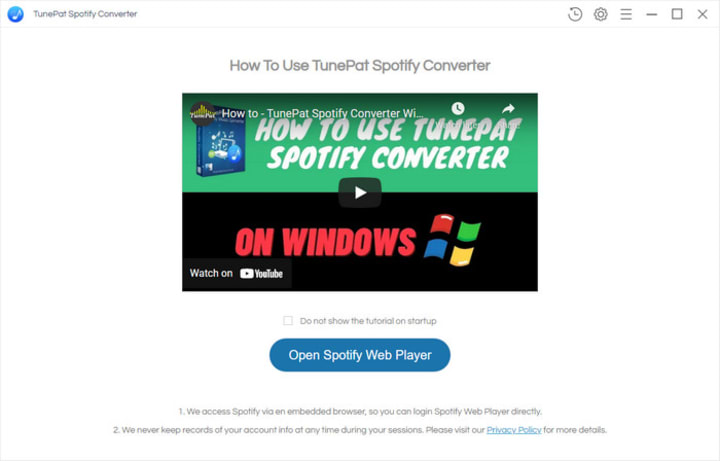 Step 2: You can now explore and use Spotify Music at your convenience after logging in. When choosing tracks to convert, take your time, especially if you're a novice user. The navigation bar at the top of the interface must have caught your attention. There is an icon for "Gear" there. The settings panel looks like that. To complete setting the output options, such as output format, output sound quality, output path, output file name, and others, in the pop-up window, tap it. Select "MP3" as the output format if you like.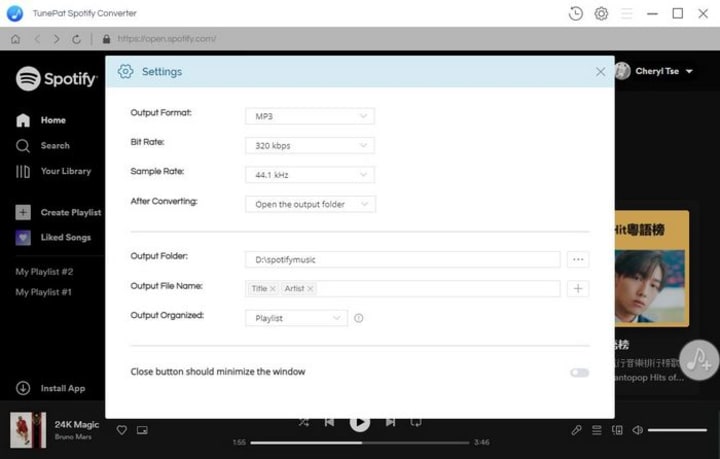 Step 3: Once the settings are complete, pick the album or playlist cover of the Spotify song you want to convert, then click the "Add to list" option in the bottom right corner.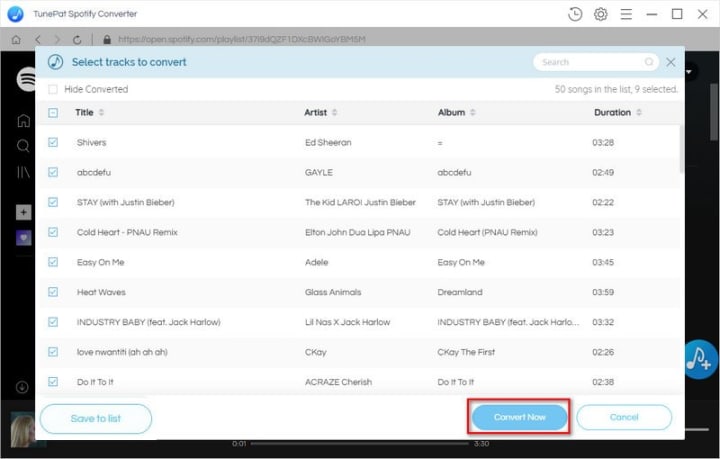 Step 4: By default, TunePat will automatically identify and select every music. You can manually check off the items you wish to convert if you don't want to. When you are through making your choice, click the "Convert Now" button at the bottom of the window to begin the conversion.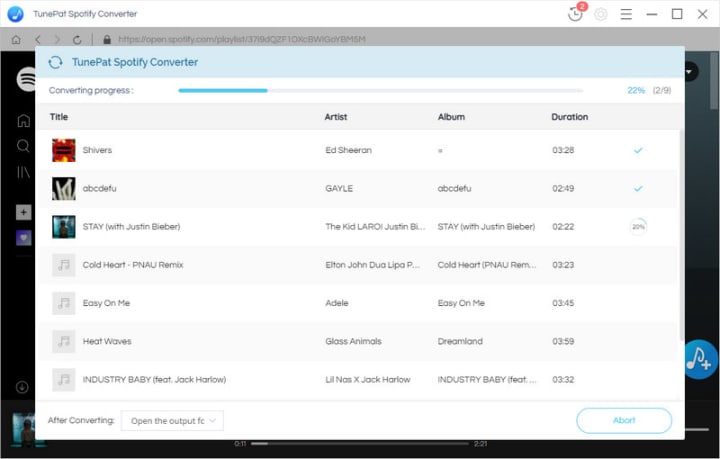 Step 5: Please be patient as the interface will inform you of the conversion's status. It typically just takes a few minutes to complete the conversion of the desired music because TunePat operates at ten times the speed. Following completion, you can navigate directly to the local files using the path you just specified for the output folder. Any media player can play these MP3 files! If necessary, you can also transfer them to other devices.
Have you learned it? If you don't already have this amazing tool, feel free to DOWNLOAD it!
Reader insights
Be the first to share your insights about this piece.
Add your insights