How Music Affects Your Productivity
Music is considered to be one of the greatest achievements of mankind, but is it able to exert any influence on the creative process?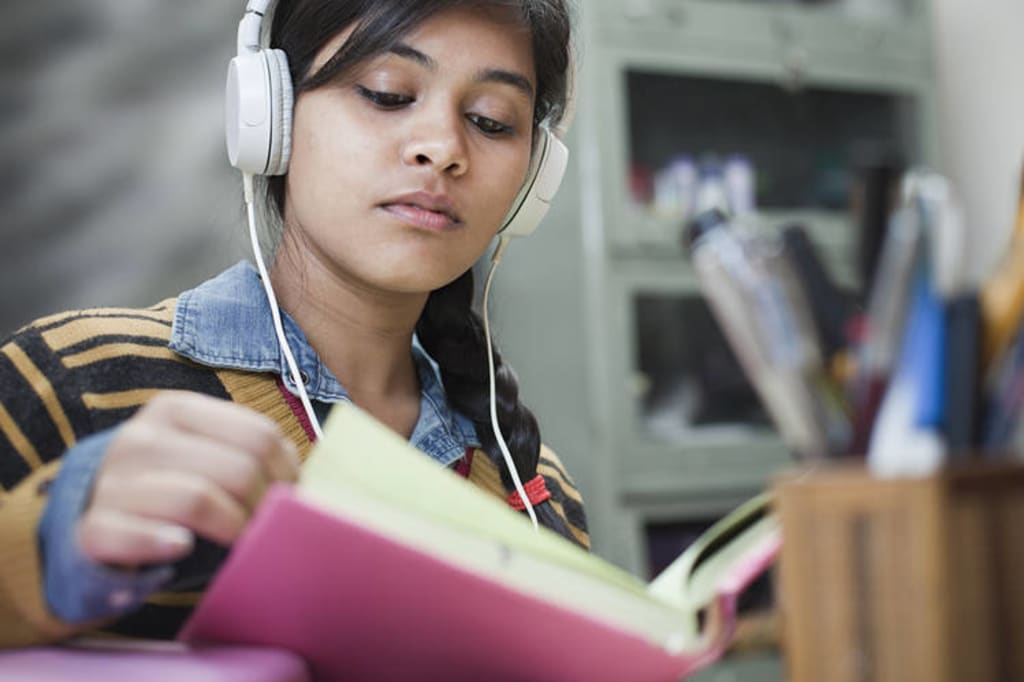 Since today most of the work is done using a computer, music is a good way to diversify routine work. But the question remains the same: can music affect our productivity?
Music Effect On Productivity: Studies
Now let's turn to the studies that were conducted in this area.
A couple of years ago, British scientists found out that 90 percent of surgeons listen to music during an operation. This creates a calmer atmosphere, helps to cope with stress. From musical genres, surgeons prefer rock, pop, and classics.
A study conducted at the University of Windsor (Canada), was aimed at finding out how music affects the work of software developers and web designers. According to the results: without background music, the IT staff needed more time to complete the task. While listening to music, they showed increased efficiency and interest in the tasks.
Numerous experiments were conducted, the purpose of which was to find out how music affects industrial workers. According to the results: the use of background music when performing tasks significantly increases the productivity of workers, and they themselves feel less tired after a hard day at work. Music was able to compete even with the noise of factory equipment.
How Is Music Useful at Work?
Music is salvation from noisy colleagues.
It often happens that people who coexist in the same workspace interfere with each other's work. Music can help you escape from unnecessary conversations.
Most people, no doubt, love their work, but everyone has such moments when you need to make boring routine tasks, such as compiling a monthly report. At such times, our working day is similar to hard labor, while we clearly do not enjoy it. Try listening to your favorite music. Your productivity will obviously increase!
Music is a panacea for monotonous work.
If you are engaged in monotonous work, the music will save you from boredom and drowsiness. Music will increase your energy, you can complete more tasks at the same time.
Creative people need to listen to music!
Have you ever noticed that people of creative professions (journalists, designers, etc.) love working in cafes or in free spaces? In such places, very often the background plays unobtrusive music, and sometimes you can even hear live chords. Creative people draw inspiration from music, they always subconsciously reach for musical places.
Musical Preferences
Most of us have a very wide range of musical interests: someone works while listening to Chopin's concerts, while others tune in to the desired wave while driving through Manitoba thanks to the soundtracks from their favorite movie. Obviously, preference should be given to music belonging to the category of "beloved." But there are several musical trends that, according to scientists at Windsor University, most beneficially affect the productivity of a person.
Classical music (Baroque era)
According to a study by scientists at the University of Maryland in Baltimore, classical music of the Baroque era has the most beneficial effect on the mood, concentration, speed, and quality of human performance.
This type of music, with its numerous sub-genres, fits perfectly with the definition of "unobtrusive." Its repeatability—in the good sense of the word— allows a person to fully concentrate on the task assigned.
In fact, any video game is a huge amount of serious psychological research. One of the most popular assumptions of "all time" on the Reddit social news site was that the musical theme from the SimCity urban simulator surprisingly increased productivity.
Presenting the Author
My name is Amelia, and I am a freelance digital manager, I write iGaming reviews, and do some travel blogging on the side. I work freelance, mostly at home, and often listen to music during working hours. It grounds me and helps me shut out the world and concentrate on my work. So I got interested in how it works and made an article on the topic.
fact or fiction
Born and want to live a long life here in Vancouver, Canada. I studied at SFU and I love online computer games. I work freelance, and thanks to that, I can travel and play games, observe them, and then blog about it. Dreamlife as it is.