Honk Interview: CjxGotti Talks Career Path, Musical Achievements, and Where He Is Today
The two tracks released by the upcoming artist instantly hit different regions of the world; catching people's attention and reeling them in as fans with his vibe, creativity, story and humbleness.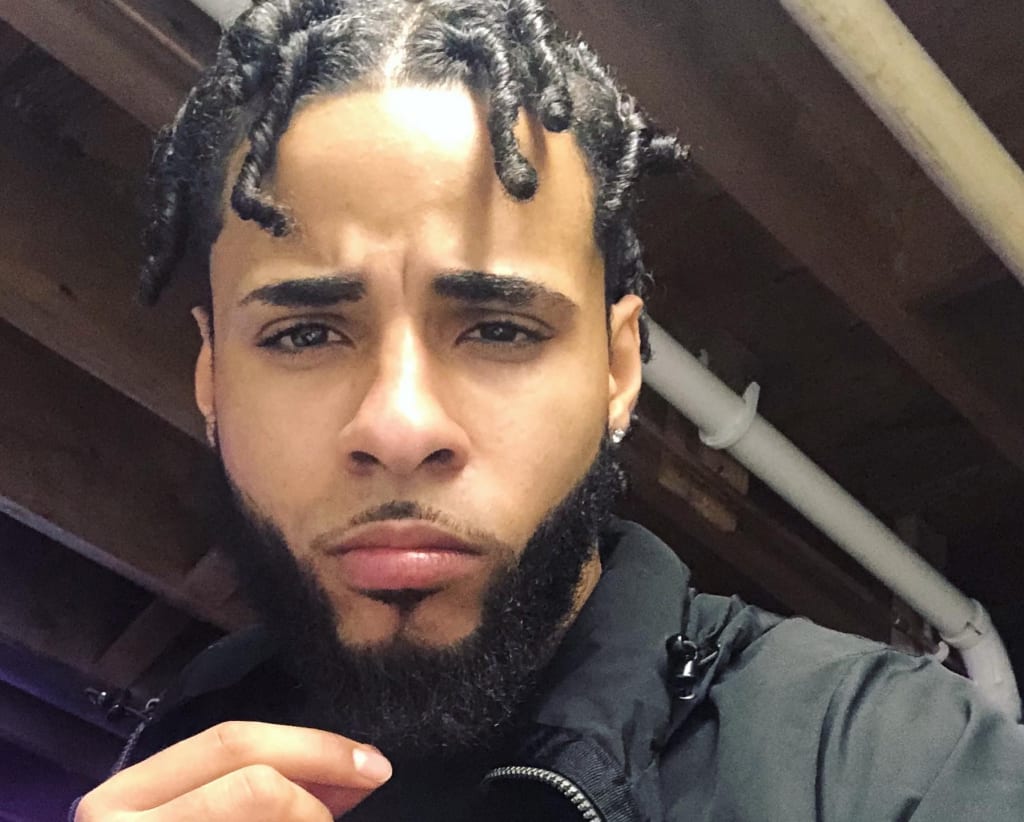 Despite the struggles of being a new artist in the midst of a pandemic, CjxGotti ends the year successful with many achievements. Having plenty opportunities from numerous labels the independent artist wishes to create an empire of his own before making any deals within the industry. "If they're interested now, imagine how intrigued they will be later. I gotta play it smart or else I'll get played."
CjxGotti is the nominee and winner of the "Young King Award" for the upcoming podcast show "The Cloud Chronicles" 2020 Artist Music Awards which premiered Tuesday Dec 14th on DocTv33 via @RokuTv.
With an incredible work ethic & several thousand streams on each major platform Secures the end of 2020 by gaining the #1 spot on the ReverbNation hip-hop charts for Davenport, Iowa.
Other projects are in the works by the new independent upcoming Davenport, Iowa Hip-Hop/R&B Artist.
"I'm currently working finalizing bookings for a few interviews in the beginning of 2021 via podcast & Live Radio. Shows are will be announce as they come but I promise I'm reaching for my family and my city, stay tuned."
The Artist is working with the 2021 Artist Extreme Tour, where he will be performing not only around the United States but worldwide. "It's a blessing and I'm looking forward to it, this is my dream."
1. Can you tell us a story about what brought you to this specific career path?
The urge of wanting to find something to express my art in or simply my story. After making music and letting people hear it, it confirmed that i cannot only an artist but therapeutic to somebody.
2. Can you share the most interesting story that happened to you since you started this career?
The most interesting thing that happened to me is Labels and producers that I wouldn't even think of reached out to me to work with them and possibly sign. I've become part of artist tours that travel worldwide.. my career just took paths i didn't expect it to, it started as a hobby but now its a career.
3. Can you share a story about the funniest mistake you made when you were first starting? Can you tell us what lesson you learned from that?
Lets see.. the funniest mistake I've probably made was misunderstanding musical terminology lol, some words, like mixing and rendering your track... I literally took it they were going to mess my track up so i argued with a producer for doing his job not knowing that it was part of the process.
4. What are some of the most interesting or exciting projects you are working on now?
I'm working on a few more tracks that tie into me telling my story and letting fans in more to know me. "Pain flows" is the next single that i will be dropping. It tells a story about failed relationships with family, how distance plays part but overall how death destroyed bonds.. its a story about pain but my persistence to get through it prevails within the song mixed with creativity.
5. Who are some of the most interesting people you have interacted with? What was that like? Do you have any stories?
One of the most interesting people I interacted with have been labels and a&r reps for those big labels like Sony. I have interacted with artist from polo g to Gunna as well in hopes of working together. Working with Big producers as well such as Dj V.i.p & londononatrack etc..
6. Which tips would you recommend to your colleagues in your industry to help them to thrive and not "burn out"?
My tips would be for them to keep a great work ethic. Put your all behind this as if it's a second job. You only burn yourself out when you stop pushing your music. Someone told me that no matter how old your content gets, its still new to someone. Keep pushing your music, whatever you do your work ethic has to be on point.
7. You have been blessed with success in a career path that can be challenging. Do you have any words of advice for others who may want to embark on this career path, but seem daunted by the prospect of failure?
Its all in your head, do it. Push yourself. I admit it has been hard for me to start off, I've held song for years and only wrote because i was scared. All it take is for you to do it for you. Forget the people you know for a sec.. Don't look for clarity.. just do it. This is your story, we don't have that many pages to let others waste or ourselves.
8. Can you share with our readers any self care routines, practices or treatments that you do to help your body, mind or heart to thrive? Kindly share a story or an example for each.
One self care routine I recommend is using biotin, men especially, biotin and beard oil is what i use to keep my facial hair and hair period on point. African oil for the hair though. I pray for my peace of mind. It helps.
9. What are your "5 things I wish someone told me when I first started" and why. Please share a story or example for each.
That your support would bot come from your immediate circle or the people you know because they flock but its okay, there's 7 billion people on this planet! Someone gonna feel you!
10. Can you please give us your favorite "Life Lesson Quote"? Can you share how that was relevant to you in your life?
"Let me tell you something you already know. The world ain't all sunshine and rainbows. It's a very mean and nasty place and I don't care how tough you are it will beat you to your knees and keep you there permanently if you let it. You, me, or nobody is gonna hit as hard as life. But it ain't about how hard ya hit. It's about how hard you can get hit and keep moving forward. How much you can take and keep moving forward. That's how winning is done!"
Sylvester Stallone, Rocky Balboa
I chose this because i apply it to every aspect if my life, no matter how hard it gets don't give up, I've fell plenty time and wanted to sit there because quitting just sounded easier, but no getting up is what felt ever better because it builds strength.
11. None of us are able to achieve success without some help along the way. Is there a particular person who you are grateful towards who helped get you to where you are? Can you share a story about that?
Im grateful for the support from my family alone. I want to thank god because nothing is possible at all without him. Im grateful for the support from my close brothers and beautiful girlfriend rose.. and most of all fans
12. You are a person of enormous influence. If you could start a movement that would bring the most amount of good to the most amount of people, what would that be? You never know what your idea can trigger. :-)
Its great you ask this im actually working on a "artist supporting artist" live group music review. With this concept i will be doing live reviews on artist that send there music in to be heard/reviewed .. with this artist will be able to network with other artist and producers that may be watching.. gain potential fans, get creative criticism as well.its not about me, Its all love and support to people that do it like me. Artist can tune in and follow my fb page @cjxgotti
13. We are very blessed that some of the biggest names in Business, VC funding, Sports, and Entertainment read this column. Is there a person in the world, or in the US whom you would love to have a private breakfast or lunch with, and why? He or she might see this. :-)
If i had a chance it would most definitely be 50 cent, I feel like i can learn something from him, he can teach me how to secure this and make it into a constant money making business. Im reaching right now. This is more than a dream to me. 50 is a genius and he can most def drop gems that all artist need to hear.
14 How can our readers follow you online?
You can keep up-to-date with CjxGotti on all platforms (Music & Social)
Twitter - https://twitter.com/cjxgotti
Facebook - https://www.facebook.com/CjxGotti/
Instagram - https://www.instagram.com/cjxgotti/
Pinterest - https://id.pinterest.com/CjxGotti/
-----------------------------------------------------------------------------------------------------------
YouTube - https://www.youtube.com/channel/UCpVThw2A1y2KCHHiNsNVJIA
Spotify - https://open.spotify.com/artist/0ETB3bMpEYqJf3FbEnXBOM?si=ijl_SgqpQvONc-AkNQYNGA
Apple music - https://music.apple.com/us/artist/cjxgotti/1531912571
Soundcloud - https://soundcloud.com/cjxgotti
(Content available on all platforms. List shown is limited to major platforms)