Halloween Tunes That Bring Out Darkness In You (My Halloween Playlist)
By: Karlton A. Armistad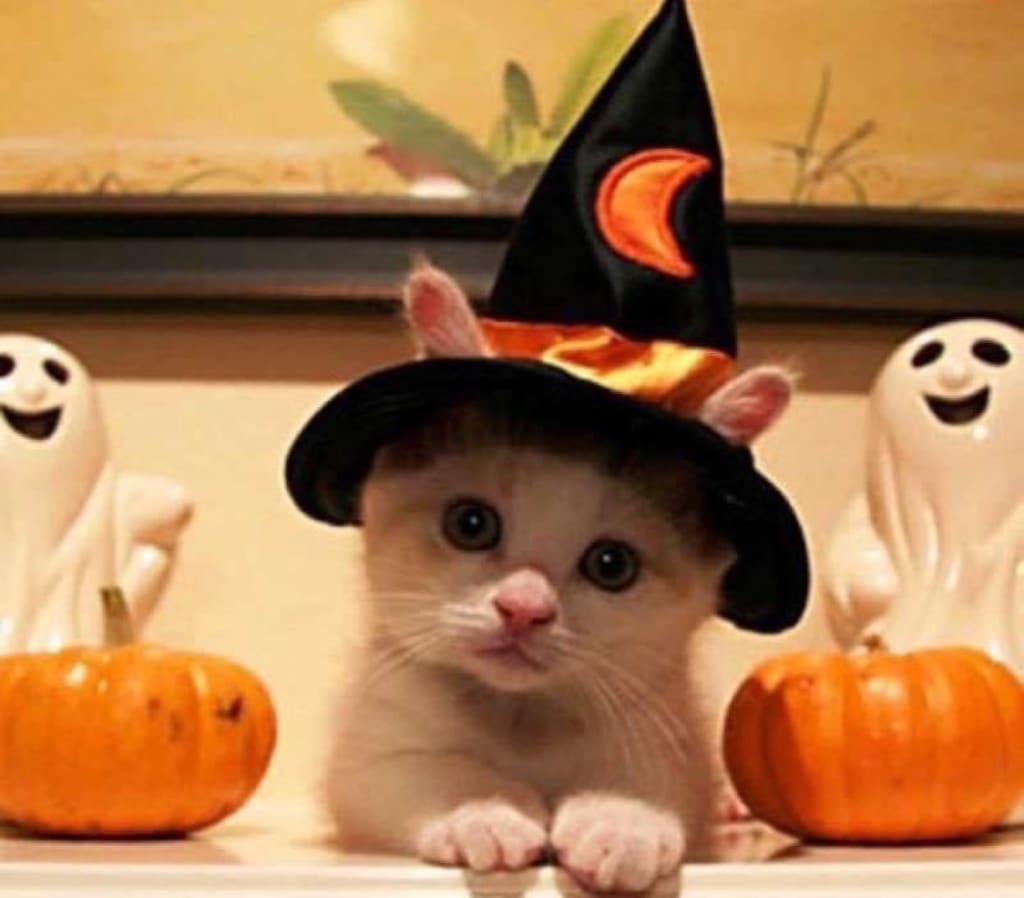 Photo Courtesy of Halloween Decor UK
The last time I did a 'playlist' challenge; it didn't work out for me at all. I thought I had it down to the letter with my selections and the information I gave on each song. Turns out it was of interest to not so many, and it sort of put me off these kind of challenges at the time.
Truth be told, I am not a fan of Halloween, as I was raised in a very strict Christian family and celebrating the existence of anything from the side of Satan, witches, ghosts and demons could find you grounded for a few months at minimum.
Still when I saw this challenge I thought let me do it with a twist for Me this time, so my selection contains a slightly 'African-America/Afro-Jamaican' twist. It's still culture-inclusive and keeps to the theme of Halloween. If I attended a Halloween Party and they played my list, I'd be on the dance floor the whole horror hour-length that these tunes would rock you for.
The artists range from the expected like Bobby 'Boris' Pickett's Monster Mash, to a Jamaican Halloween classic by Ernie Smith called Duppy or a Gunman. Then there's a shocker of a playlist entry in Chloe Bailey's Have Mercy, alongside the globally iconic Halloween track, being the King of Pop (Michael Jackson) himself singing 'Thriller'. The song, music video and album of the same name, by the late Icon heavily impacted on the culture of music and set a true tone for what we expect from spooky songs.
2021 saw the Chloe Bailey release 'Have Mercy', with the backing of global music icon 'Beyonce' as her mentor and DJ 'Murder-on-the-Beats' fat composition, this particular track has given a new twist to Halloween. The video sees Chloe play the part of a haunted cheerleader/siren that turns the men that fall for her into stone.
It gave me goose bumps to compare it to Michael Jackson's 1982 release of Thriller which sent the whole world into a craze that is still felt every Halloween.
Michael woos the pretty unsuspecting prom queen and popular girl with his suave looks and fantastic moves in the video only to change into a frightening and dance trained zombie at the stroke of midnight. This video still give me chills to this day.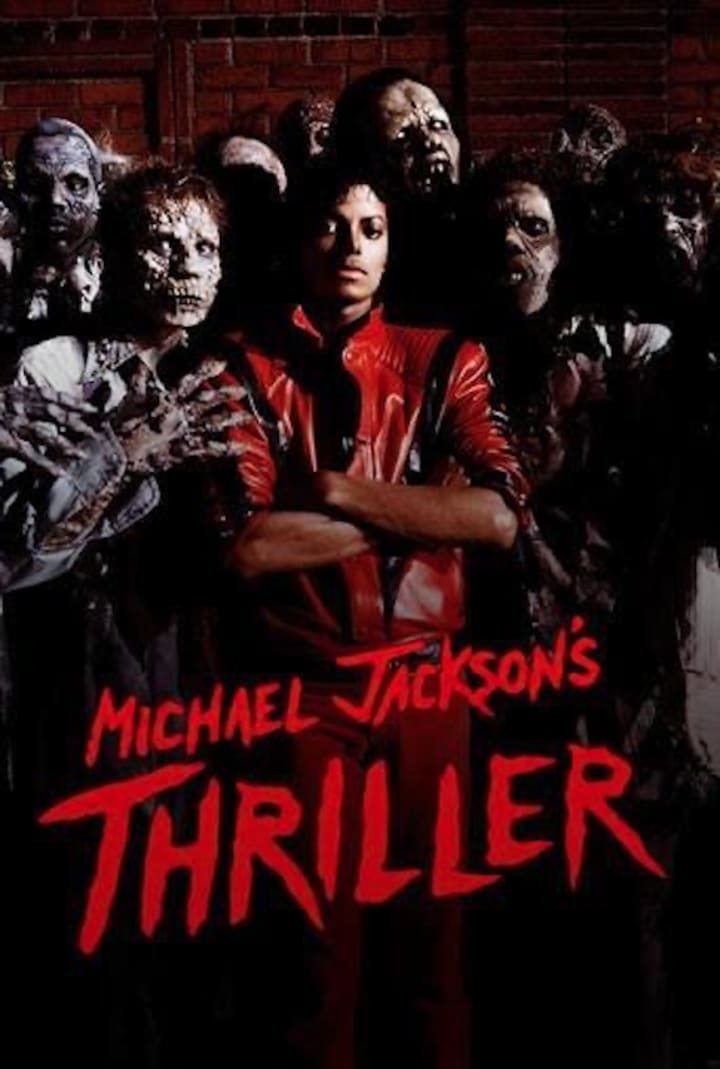 Videography for a lot of my Halloween Howlers plays a very important role in bringing to life these bold beautiful scary songs as did one of my personal favourites from my playlist Rebbie Jackson's 1984 track, music video and album titled 'Centipede' .
The track was written by none other than Michael Jackson himself, with the video featuring the singer in a red dress as a ghost come back life and as haunted as you can get, she freezes and electrify the souls of the men in the video. Beautifully shot and even though the artiste's career was short-lived, 'Centipede' remains a notable piece of music and Halloween history.
So even if I don't don costume, and trick-or-treat as most will be doing this October, I will be dreaming of wearing a full Marie Antionette costume dress with 18th Century French pouffe' accompanied by the red stained throat gash where her head was removed in the French revolution, whilst dancing to my Halloween playlist with sheer spooky joy.
Hope you enjoy my Halloween Howlers as much as I will:
Master Armistad's Spooky Halloween Playlist:
Link to Playlist - [https://music.apple.com/gb/playlist/halloween-playlist/pl.u-4JommaGtJok231]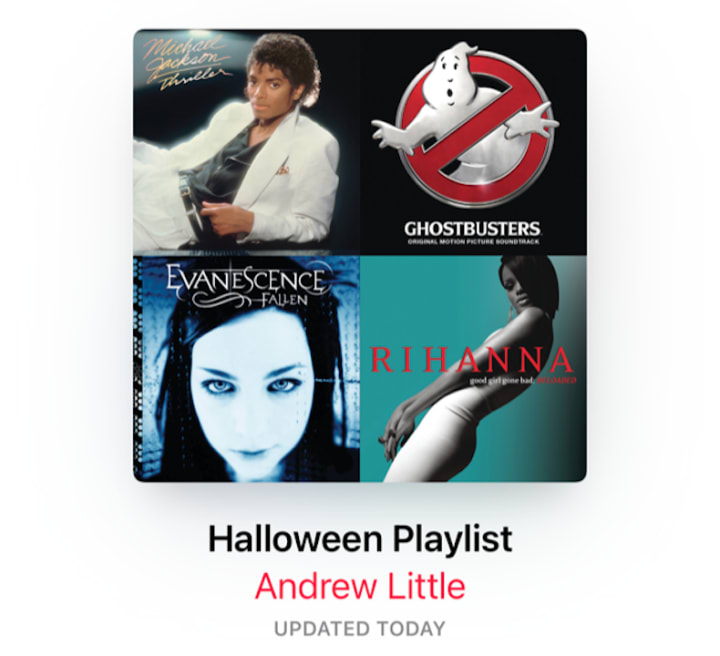 1. Thriller; Michael Jackson (1982)
2. Ghostbusters; Ray Parker Jr. (1984)
3. Bring Me to Life; Evanescence (2003)
4. Disturbia; Rihanna (2007)
5. I Put a Spell On You; Nina Simone (1965)
6. Highway to Hell; AC-DC (1979)
7. Black Magic Woman; Fleetwood Mac (1968)
8. Sweet but Psycho; Ava Max (2020)
9. Super Freak; Rick James (1981)
10. Centipede; Rebbie Jackson (1984)
11. Have Mercy; Chloe Bailey (2021)
12. Monster; Lum!X & Gabby Ponte (2019)
13. Everybody; Backstreet Boys (1997)
14. Superstition; Stevie Wonder (1972)
15. Sweet Dreams; Beyonce (2008)
16. Duppy or A Gunman; Ernie Smith (1974)
17. Monster Mash; Bobby 'Boris' Pickett & The Crypt-Kickers (1962)
About the Creator
Carlton A. Armistad is the pseudonym for Andrew R. Little. I prefer writing under this as it allows me to look at any body of work I complete separate to my personal day-to-existence, and safeguards my relationships and family.
Reader insights
Be the first to share your insights about this piece.
Add your insights